Green Eggs and Ham is one of those Dr Seuss that is weird, entertaining, and when looked back as an adult; oddly prophetic and ahead of its time. So it's not surprising that Netflix pick it up for adaptation titled the same as the book written by Dr Seuss, Green Eggs and Ham.
The joined production of Netflix and Warner Bros Animation, Green Eggs and Ham premiered on Netflix on November 8, 2019. With an all-star ensemble starring Michael Douglas, Adam DeVine, and Keegan Michael-Key, the series (Halt and Catch Fire) have reached critical acclaim with fans wanting more. Especially the earworming opening tracks!
For those who have waited 2 years for a new season, it's time to learn more about whether the story of Guy-Am-I and Sam-I-Am continues!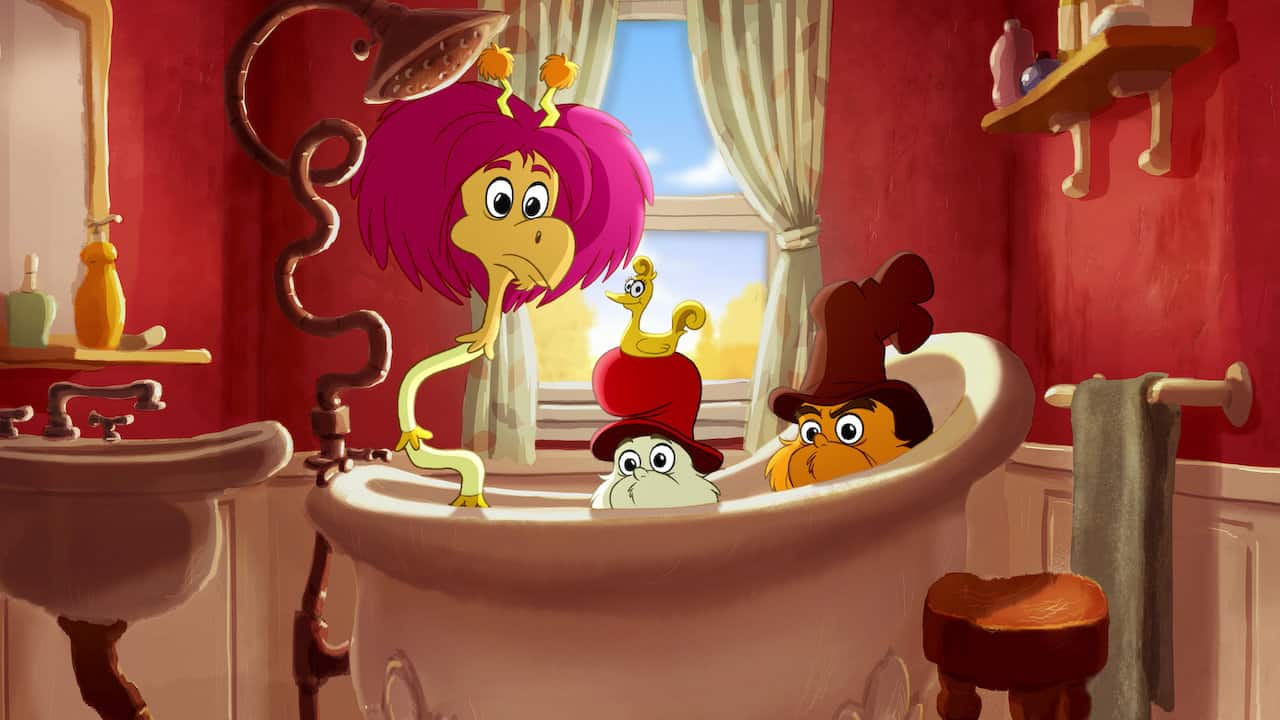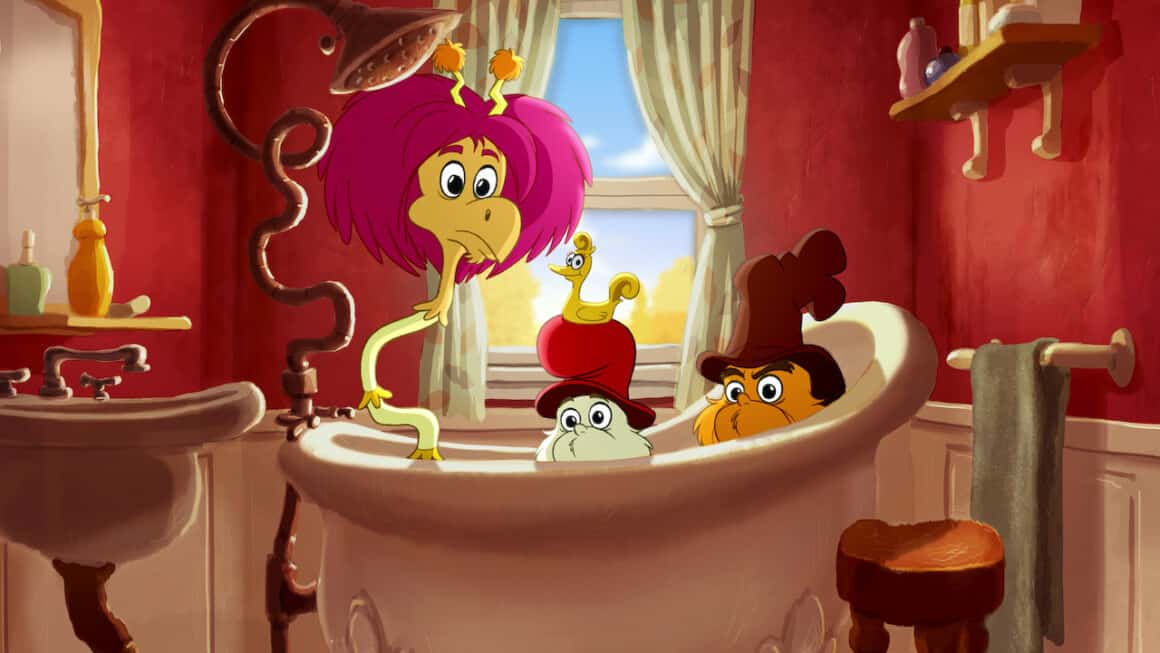 When Does Green Eggs and Ham Season 2 Comes Out?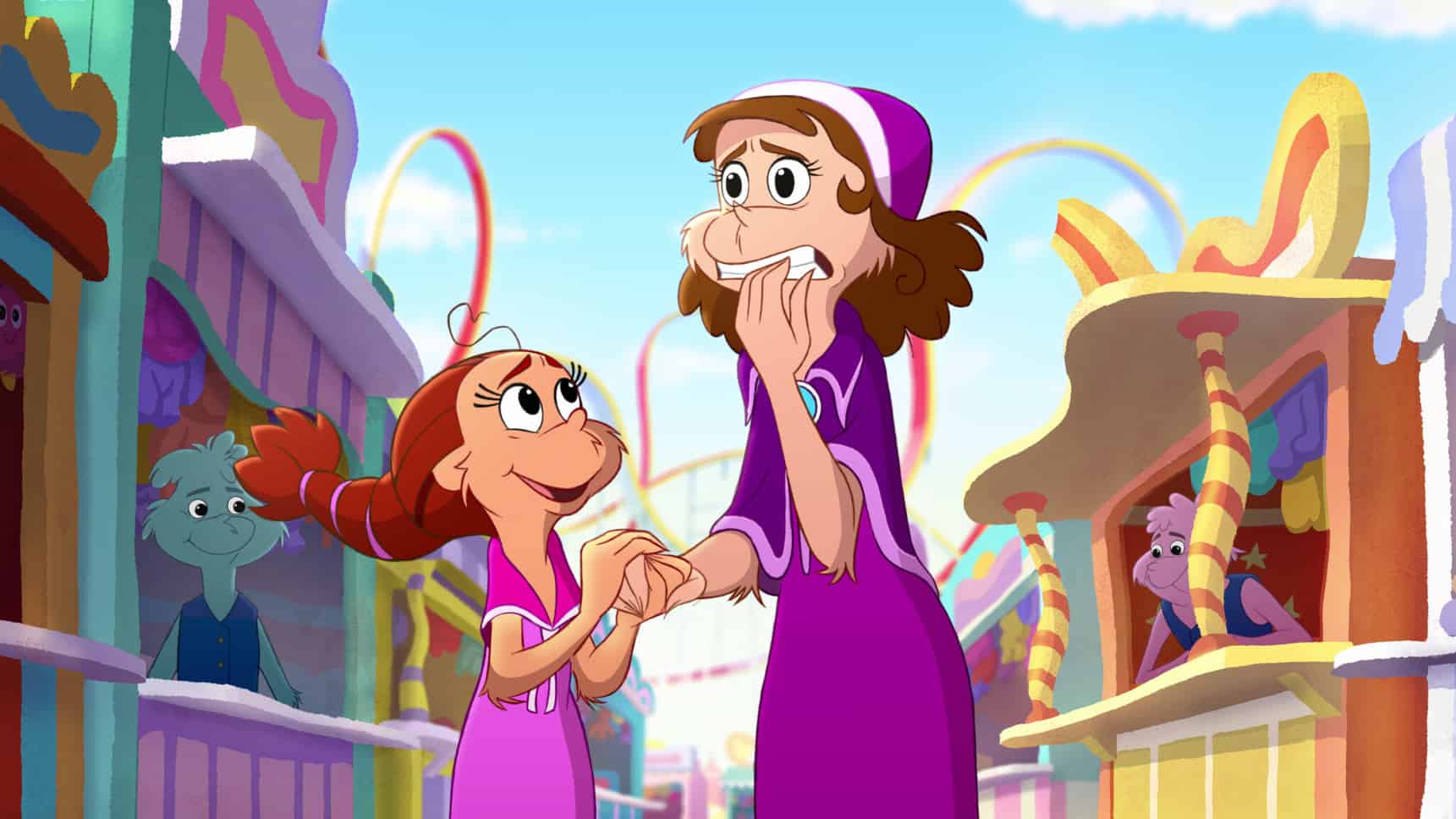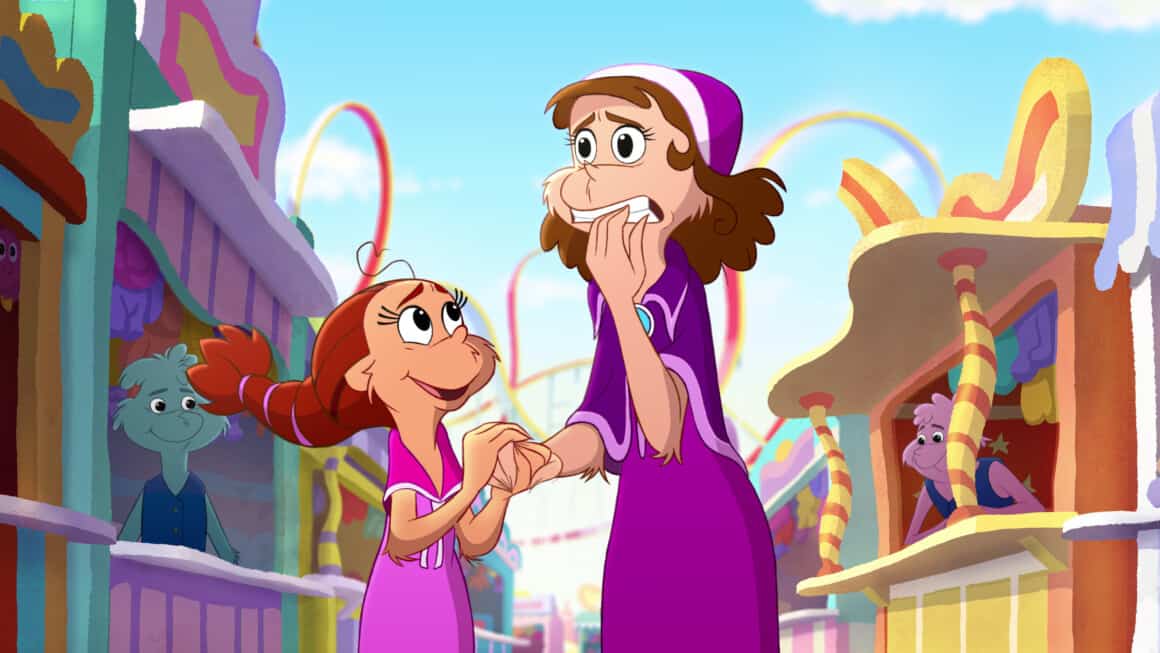 Since Netflix (She-Ra and the Princesses of Power) has a bad habit of cancelling shows after the first season, you might be worried that Green Eggs and Ham Season 2 wouldn't crack out to Netflix but wipe those worries!
Netflix has announced that the show will get another Season in December 2019, and it will be titled Green Eggs and Ham: The Second Serving. But it has been one year and a half since they did the announcement trailer, and it has left many fans anxious about the future of the show.
There are possibilities that the show release date might have been delayed along the way due to the pandemic, same with other Netflix shows. But we don't have official confirmation of that either. But don't lose hope!
On November 4th 2020, the voice actor for Eb, Ilina Glazer confirmed she had wrapped recording for the second season. So, it's safe to assume that all voice acting and key animations have been done by late 2020.
And Show Illustrator Chad Frye revealed the release date on his Instagram post on July 26th, that Green Eggs and Ham Season 2 will land on Netflix (365 Days) on Friday, November 5th, 2021
However, Netflix (Real Steel) has yet to confirm this date so it could change anytime so stay tuned for more as we will tell you once we have official confirmation.
What's Green Eggs and Ham About?
For those unfamiliar with the show, Green Eggs and Ham is about Guy-Am-I (Michael Douglas) a failed inventor who ended up on a weird road trip with Sam-I-Am (Adam Devine) after Sam accidentally swapped Guy's briefcase with a nearly extinct species, Chickeraffe.
During this weird road trip, they got tangled with E.B (Ilinia Glazer), a girl who wants to adopt the Chickeraffe as a pet, her overprotective mother Michellee ( ). The four are pursued by the underlings of Snerz, an evil and wealthy poacher, who wants to claim the Chickeraffe as a trophy; named McWinkle and Gluntz
And Guy-Am-I hates the very thing that is on the title, Green Eggs and Ham. It's also one of the show's running jokes.
What to Expect from Green Eggs and Ham Season 2?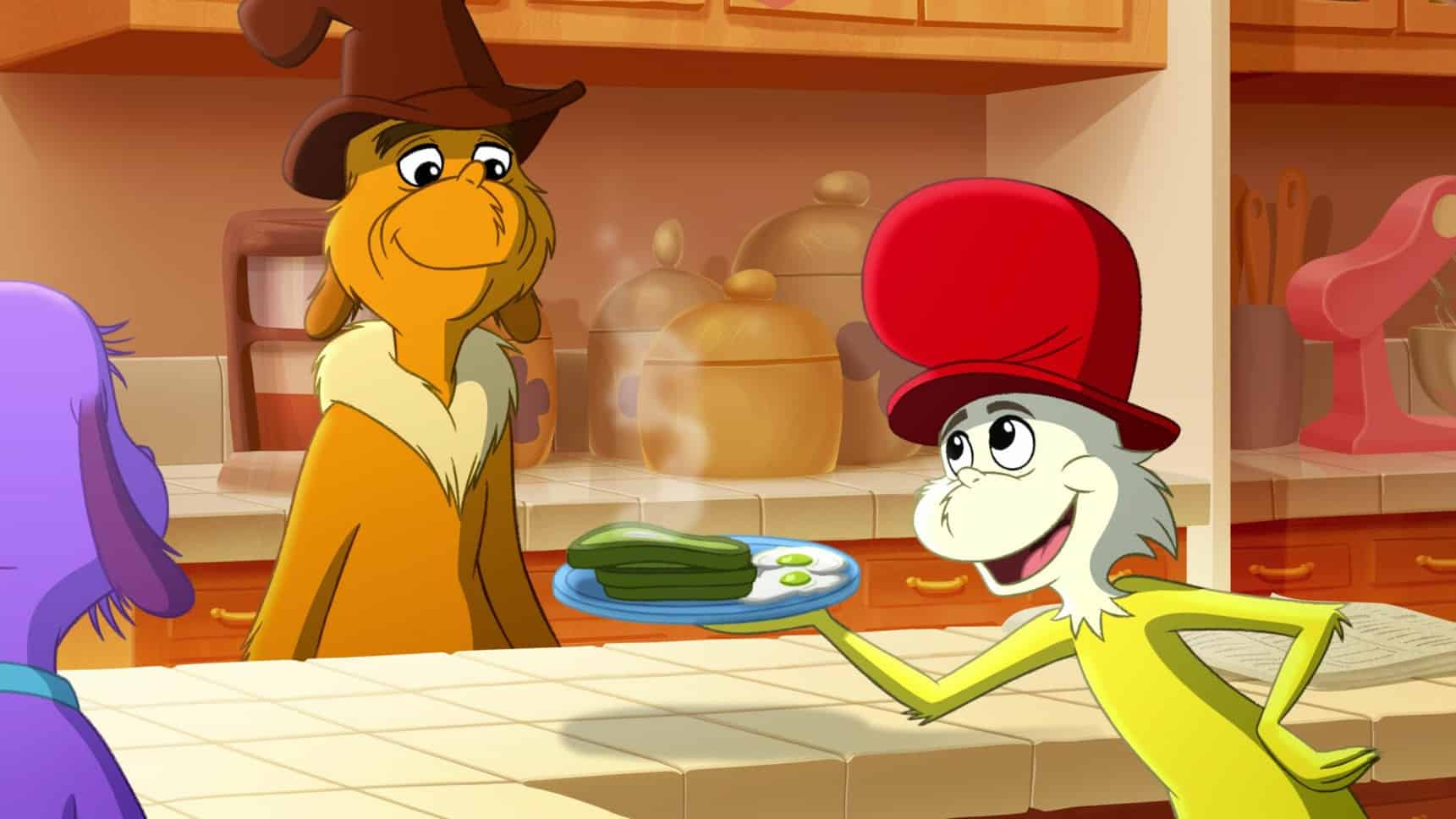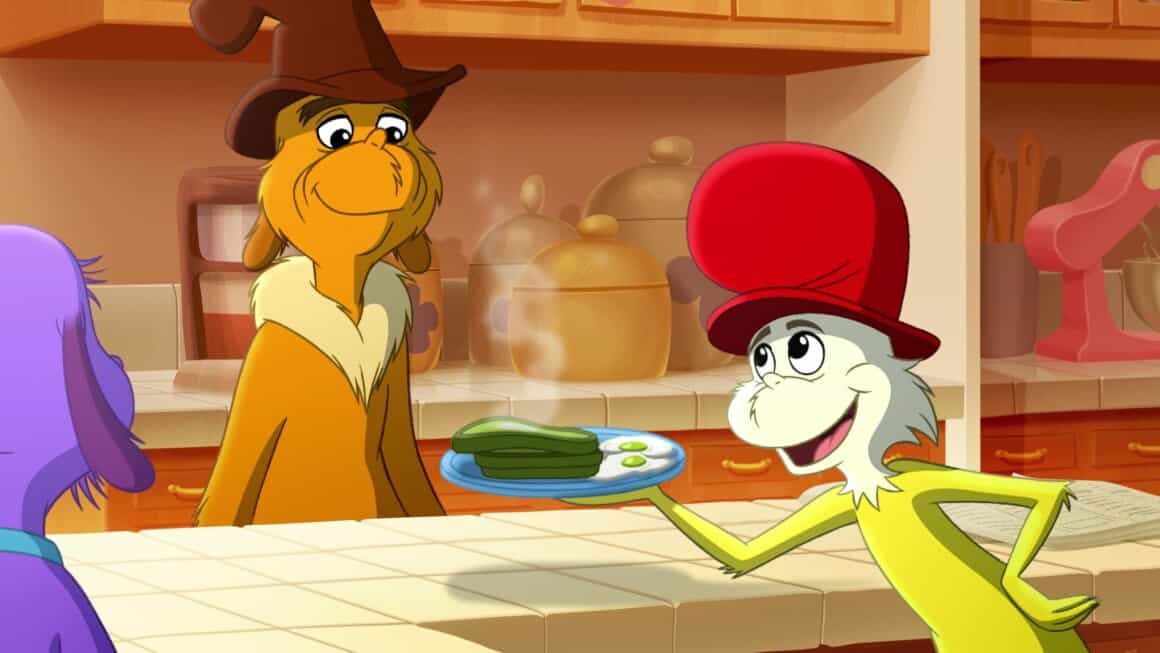 The first season ends with Sam (finally) eating Green Eggs and Ham, something the show has made a gag of because Sam hated it even though he never eats it before. While Sam was eating it, it reminded him of his mother's cooking. Having helped Chickeraffe return to its natural habitat, Sam wants to go on a journey to East Flurbia to try and find his mother. Naturally, Guy will accompany him to help his friend.
And that's exactly where the book also ends! We have no idea where the story will go from here and out since the source material ends on the same page as the first season but expect many more adventures from Sam and Guy! If you have read the book as children (or an adult, we don't judge), then this will be an exciting moment because we are getting an all-new, original story based on Green Eggs and Ham.
We know that "all-new, original stories" can sounds terrifying considering Netflix (The One) track record in reinterpreting stories. But considering how short the source material page was, only 50 pages long, it's amazing that Netflix (Ragnarok) and Warner Bros managed to squeeze an entire 13-episodes series out of the story that many of us love, so expect the same magic to work for Green Eggs and Ham Season 2!
Would you like to see another season of Green Eggs & Ham on Netflix (Now You See Me) ? Let us know in the comments below!