Netflix's upcoming Korean variety show 'Single's Inferno' has dropped its release date! Finally, the waiting period is over. We will finally get a Korean variety show with a touch of western sensation. Let's find out more about Single Inferno!
Single's Inferno is a dating game reality show that will follow 20 contestants – 10 men and 10 women. All participants will live on a deserted island under camera surveillance, capturing their every emotion. The only way out is going out as a couple for a romantic date night! Will they hide their emotions under a mask of innocence, or will they show it openly without caring about the world? Who are the 20 romantics who will steal our hearts while searching for the love of their life?
Single's Inferno is the first variety show that is a product of Netflix and JTBC's collaboration. This series will be a mini-show that reveals how the participants resist the temptations of love and betrayal. It doesn't matter who will choose whom because the end game will be the one and only! The participant list has not been revealed yet.
However, Netflix has announced that four panelists have joined the show. They will be giving their best reactions as the love story unfolds before them in this thrilling dating show. Indeed, Single Inferno will be a too-hot-to-handle but too-sweet-to-not-enjoy Korean dating show!
Single Inferno Release Date
Finally, some western touches have been brought to Korean variety shows. Fans have been eagerly waiting since the news came out. Now, we're going to take a look at some sizzling hot chemistry on screen and not behind the curtains! And to make it happen, Netflix and South Korean cable network JTBC have joined hands, creating a passionate romance program called 'Singel's Inferno.' Another good news is that Single's Inferno will premiere on December 18, 2021.
The Korean dating show Single's Inferno is scheduled for eight episodes. Each week, two episodes will be released, ending the program in four weeks. Those four weeks will truly be a fun and intense ride! The show will introduce a group of men and women who are trapped on an island in search of love! With the release date already out, Netflix has also announced its panelists. They will enjoy dating games with viewers to find the perfect match! So, let's meet them!
Meet The Panelists of Single Inferno
Netflix's Korean version of 'Single's inferno' will introduce ten women and ten men. They will live on a deserted island to find the love of their life under camera surveillance. In addition to the contestants who have yet to be revealed, the event will also feature four exciting panelists who will cheer with us. They are going to be guessing who the endgame in this dating show will be!
Among the four panelists, Hong Jin Kyung is the only one who is married. But it will benefit him. With his quick wit and keen eye, he will guess a future partner hidden from island dating events. Not to mention, it would be invaluable to see his reaction to the couple's romantic scenes. He will reveal the diversity between the honest emotions of the players and their life stories.
Single Inferno Cast Revealed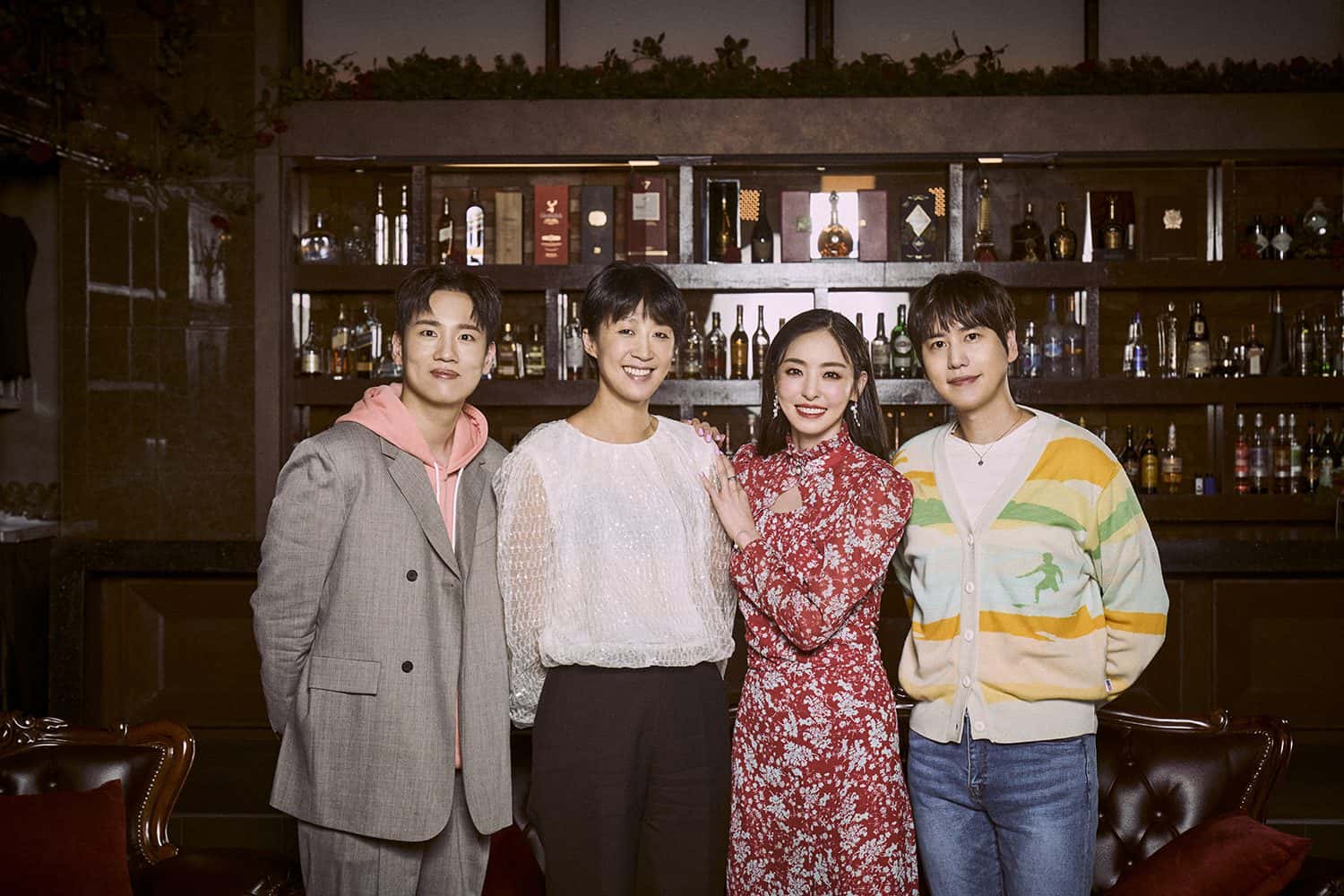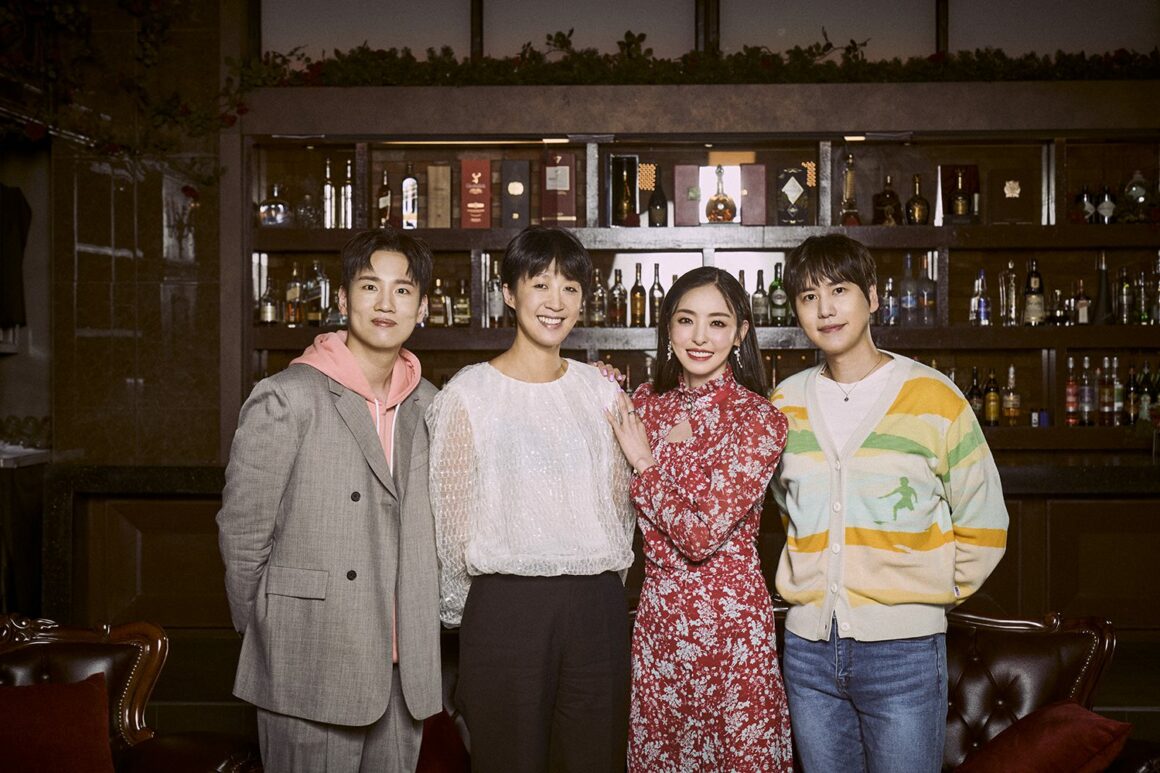 The celebrity joining the panel of Single's Inferno is the main star of Search: WWW, Lee Da Hee. She will enthusiastically enjoy the show with viewers! She clearly expressed her excitement in a recent interview. Lee Da Hee revealed that thanks to the other panelists, she was able to enjoy the show as a panelist. So, viewers will have to look forward to her response and see how her reaction matches ours!
This guy's reactions will truly be the highlight in every episode! Yes, finally Super Junior's Kyuhyun will be a panelist for Single's Inferno! We all know how shy he gets watching romantic scenes. Can you imagine him watching a real intimate scene of a couple without a script? Well, Single's Inferno will reveal that. It will be thrilling to see Kyuhyun's reaction to the couple's passionate moments. Will he dodge and return to being a cocoon? or will we see a new side to him?
Lastly, the last member of the panelist is rapper and former Phantom member Hanhae! With Hanhae's appearance, the panelists for Single's Inferno will be complete. His excitement was seen in a recent interview where he openly expressed his views on the show. This will be a great variety show with diverse panelists joining us on this romantic and passionate journey of Single Inferno! So don't forget to mark the date and welcome the 20 contestants participating in the dating game in hopes of finding true love!