On the official website of the original anime "SK8 the Infinity" (Japanese: "SK∞") it was announced that the series will be broadcast on Japanese television from January 9, 2020. A new visual has also been released, which you can see below.
New original anime from BONES
The anime series is directed by Hiroko Utsumi ("Banana Fish") in Studio BONES (My Hero Academia, Blood Blockade Battlefront Season 3, Ouran HighSchool Host Club and Noragami Season 3). Ichiro Ohkouchi ("Princess Principal") takes care of the series composition and screenplay, while Michinori Chiba ("Mobile Suit Gundam 00") contributes to the character design. Ryo Takahashi ("Citrus") composes the music. Aniplex takes over the sales.
The main roles are Tasuku Hatanaka (Yuuma Tsukumo in "Yu-Gi-Oh! ZEXAL") as Reki and Chiaki Kobayashi (Makoto Edamura in "Great Pretender") as Ranga.
In addition, Takuma Nagatsuka speaks the character Miya, Kenta Miyake speaks Shadow, Hikaru Midorikawa speaks Cherry Blossom, Yasunori Matsumoto speaks Joe, Takehito Koyasu speaks Adam and Kensho Ono speaks Atsushi Kikuchi.
SK8 the Infinity Visual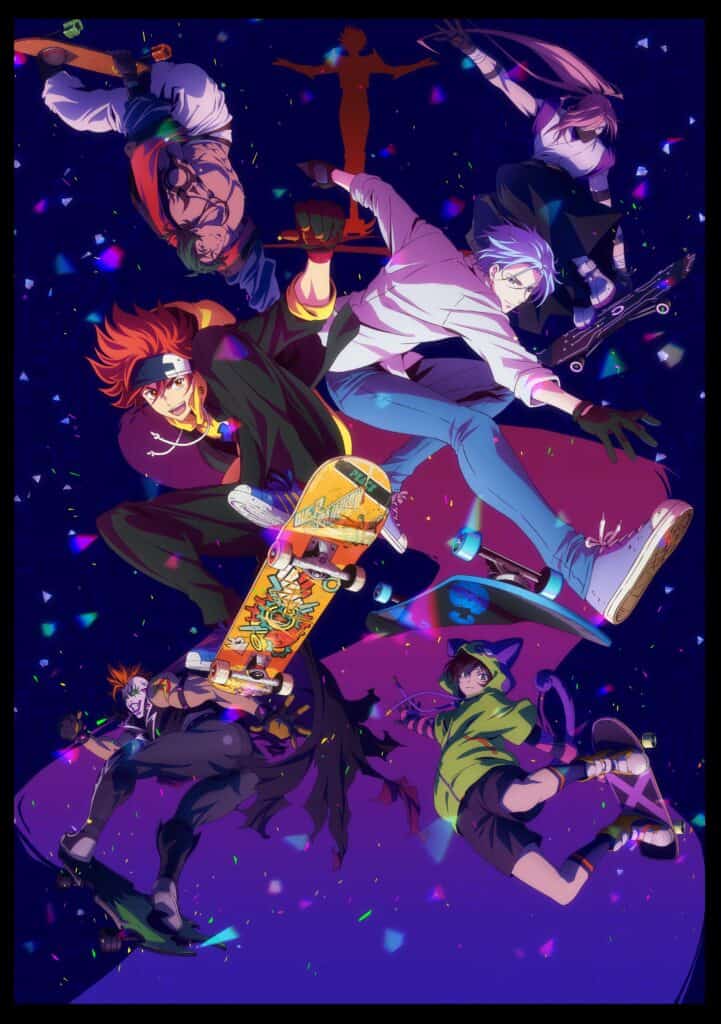 SK8 the Infinity Trailer
SK8 the Infinity Action
The story revolves around Reki, a sophomore high school student who is an avid skater. He's addicted to "S", a secret and dangerous downhill skateboarding race that takes place in an abandoned mine. The skaters are particularly keen on the beef and heated fights that break out during the races.
Reki also convinces Ranga, who is returning to Japan after an exchange year, to take him to the mine where the races are held. Ranga may have no skateboarding experience, but is enthusiastic about the world of "S"