Shocked with its cliffhanger ending in the season one, the fans should be relieved because Amazon Prime has confirmed The Wilds season 2.
This series is a combination of survival, drama, and slumber party. This is a story about a group of teenage high school girls who survive a plane crash and get stranded on an island. This series has a back and forth plot between the current situation on the island and their life back at school.
What makes this series (Legion) intriguing is that, these girls might not get stranded on the island by accident.
What Happened at the End of Season 1
The plot twist in the ending of season 1 is absolutely jaw-dropping.
If you haven't seen The Wilds Season 1, I recommend you to skip this part, for it is going to contain some *spoilers*.
It gets very interesting when we found out that those girls—which are called 'Dawn of Eden'—are not stranded by accident. It is known that a group of people are watching them secretly for an 'experiment'.
Not only that, it gets more surprising when Leah gets out from her quarantine room and finds out that they are not the only ones being watched. She discovers the camera room and surveillance footage of a male group that is called Twilight of Adam.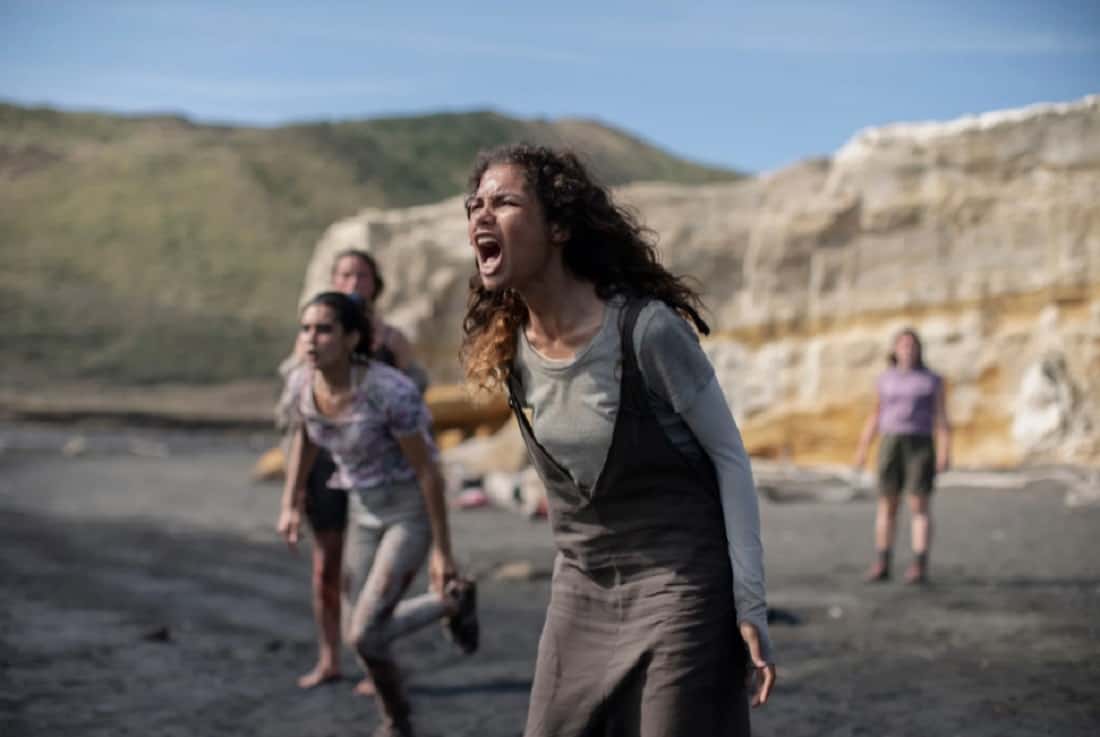 The Executive Producer of The Wilds Amy B. Harris admitted to Entertainment Weekly that they initially did not plan for that cliffhanger. They just know that they wanted a great twist.
She said that while she was brainstorming with Sarah Streicher (The Wilds creator) about season 1 ending, they found what she called 'an absolute lightbulb moment' about the Twilight of Adam control group.
The viewers are desperate to know and questioning about what is actually going on? Is there another experiment group?
The good news is, the season 2 has been confirmed, so we most likely will find out the answers sooner than later.
The Wilds Season 2 Release Date
In December 2020, The Wilds' official Instagram account announced that they are headed back to season two.
There has not been any official release date for The Wilds season 2, but considering that the filming was delayed, we can expect it to be aired at the end of this year or early 2022.
Who Will Play in The Wilds Season 2
We most likely will see the same female characters as in the first season, but there will be new faces as well. This includes Sarah Pidgeon (Leah), Shannon Berry (Dot), Helena Howard (Nora), Mia Healey (Shelby), Erana James (Toni), Sophia Ali (Fatin), Jenna Clause (Martha), and Reign Edwards (Rachel).
And of course there will be the boys characters in season two, that will be played by Zack Calderon, Aidan Laprete, Nicholas Coombe, Reed Shannon, Miles Gutierrez-Riley, Tanner Ray Rook, Alex Fitzalan, and Charles Alexander.
What Season 2 Will be About
There are so many possibilities about what is waiting in The Wilds season 2. But according to Deadline, the season 2 will continue the story of eight teenage girls who are stranded in an island. But not only that, the second season also will focus on another group of survivors—all boys—who seem like in the same situation with the girls.
This season will portray their struggle and drama to survive the situation that they are in.
Parade notes, The Executive Producer Harris revealed that there are strong ideas about where this series is headed, but also willing and open to see different things come together.
Meanwhile, the creator Sarah Streicher admitted that they already mapped out about where the girls are going to land at the end of the series.
The official trailer of The Wilds season 2 hasn't been out, but in the meantime, you can rewatch the first season here at Amazon Prime (Mrs Wilson) while waiting for the second season to be released. The fans are dying to know what is going to happen next, but hopefully we don't have to wait any longer to find out.