People seem like can't get enough of teenage drama, from 13 Reasons Why, Riverdale, to Trinkets. Successful with its two seasons, will Trinkets season 3 ever return?
Trinkets is a Netflix original series which is based on the novel published in 2013 with the same title by Kirsten Smith.
This American series premiered its season 1 in July 2019. The second season was released one year later on August 25, 2020. Each season consists of 10 episodes, with a duration of 21-30 minutes.
With many positive reviews, Trinkets receive 7.1 score out of 10 from IMDB, while Rotten Tomatoes gives it 56% average rating and 79% audience score.
Trinkets follows the story of teenage high school students Elodie Davies, Moe Truax, and Tabitha Foster, who are close friends after they three met at Shoplifters Anonymous—since they all have this habit of shoplifting.
So basically Trinkets focuses on how they cope with their bad habit, school problems, friendship, relationship, and family issues. Considering how these relate so much with many audiences, no wonder that Trinkets is quite popular especially among younger viewers.
And so, they are wondering will there ever be Trinkets season 3 or is it finished only with two seasons?
Trinkets Season 2 Ending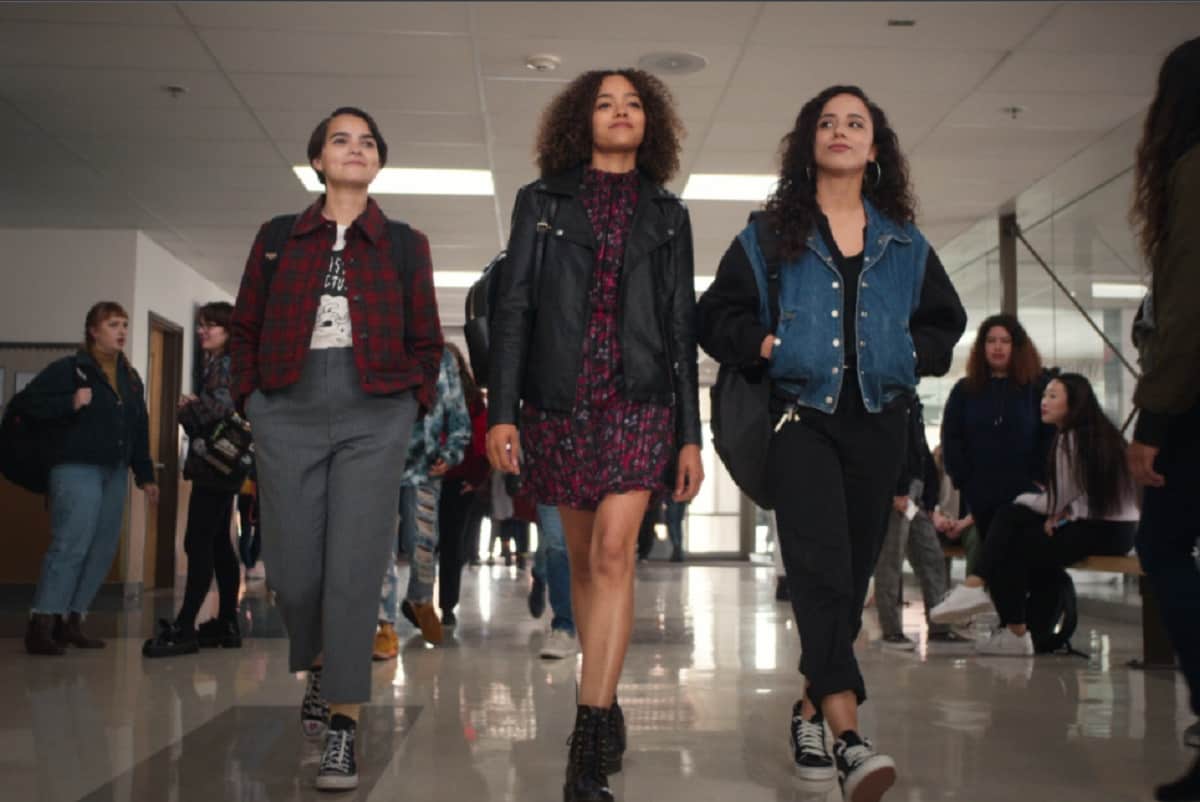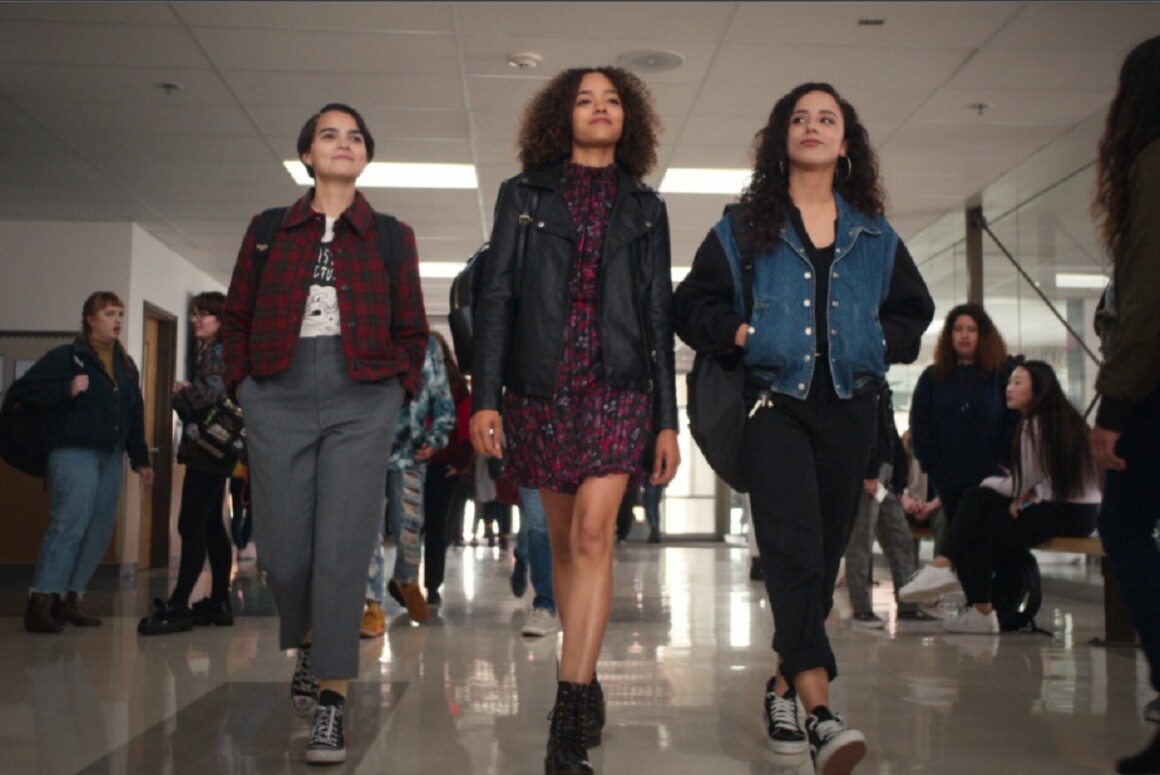 Before we jump into Trinkets season 3, can you still remember about the ending of the season 2? Let's look back for a while.
Trinkets season 2 starts off with Elodie who is back to her friends, after she ran away with Sabine (the rocker musician) but she realized that she doesn't belong in the road life. As the episodes go, the girls are dealing with their stealing consequences and wreck Brady's car.
However, eventually, they confess about their shoplifting habit, in order to expose Braddy's assault of Tabitha.
For Elodie, while still try to accept her mother's death and juggling with her love story, finally she comes clean to Jillian about her shoplifting addiction. After that, she finds her box of stolen items and returns all of them to the stores from where she stole them.
On the season 2 finale, we also can see that Elodie finally can accept her mom's death, and decided to do a road trip to the coast with the girls to scatter Elodie's mom ashes to the ocean.
Tabitha finally can get out of abusive relationship with Brady, and also exposes Brady's assault to the public with some kind of exhibition at school. Later at the end of the episode, Tabitha also hangs a picture of the girls' matching tattoos in an art gallery and staring at it.
As for Moe, she's wearing an MIT shirt, which is probably a hint for where she's going to for college. She also finally accepts that his brother and Tabitha are seeing each other. Moe makes peace with her father as well, after he gets out of prison.
Will Trinkets Season 3 Return?
What a beautiful and complete ending, isn't it? But still, fans are craving for Trinkets season 3.
But will there be Trinkets season 3? Unfortunately, no.
It has been confirmed that season two will be the final season, and therefore there won't be Trinkets season 3.
The main reason is that because of the series is based on a novel, they already used all the materials in the book to finish the series. But the bright side is, the series is beautifully wrapped without have to drag it into unnecessary stories. So the two seasons are perfect, since there's no more book to adapt to the series as well.
Besides, the plan has always been to finish the series in two seasons and already written that way. And that is definitely the right decision.
The season two ending has answered all of the questions, finished all of the problems, happy ending, no cliffhanger. That's perfect and that's what everyone should remember about this series.
Because of that, there's no reason to make Trinkets season 3.
Trinkets Cast
This series is created by Amy Andelson, Smith, and Emily Meyer. The casts include Kiana Madeira (who also plays in Fear Street) as Moe Truax, Brianna Hildebrand as Elodie Davis, and Quintessa Swindell as Tabitha Foster.
Besides the main characters, there are supporting characters as well such as Odiseas Georgiadis as Noah Simos, Larry Sullivan as Doug Davis, Brandon Butler as Brady Finch, Linden Ashby as Whit Foster, October Moore as Vicky Truax, and others.
Where to Watch Trinkets
Finally, no matter how much you want Trinkets season 3, it will not return since it is officially canceled. But you can always read the novel or rewatch the series. You can stream it now only on Netflix.