In 2015 we are introduced to Wanda Maximoff / Scarlett Witch through Avengers Age of Ultron and almost a decade has passed the history and timeline of her seems a bit confusing, especially with Wandavision Timeline playing into the picture.
And now with an upcoming return to the big screen with "Doctor Strange in Multiverse of Madness", some of us might need a refresher on what exactly happened in the hit 2021 MCU TV Series on Disney+, WandaVision.
So here we are giving you a recap on the timeline and what happened in WandaVision, which might play a part in the upcoming Doctor Strange in Multiverse of Madness!
Wanda Maximoff's childhood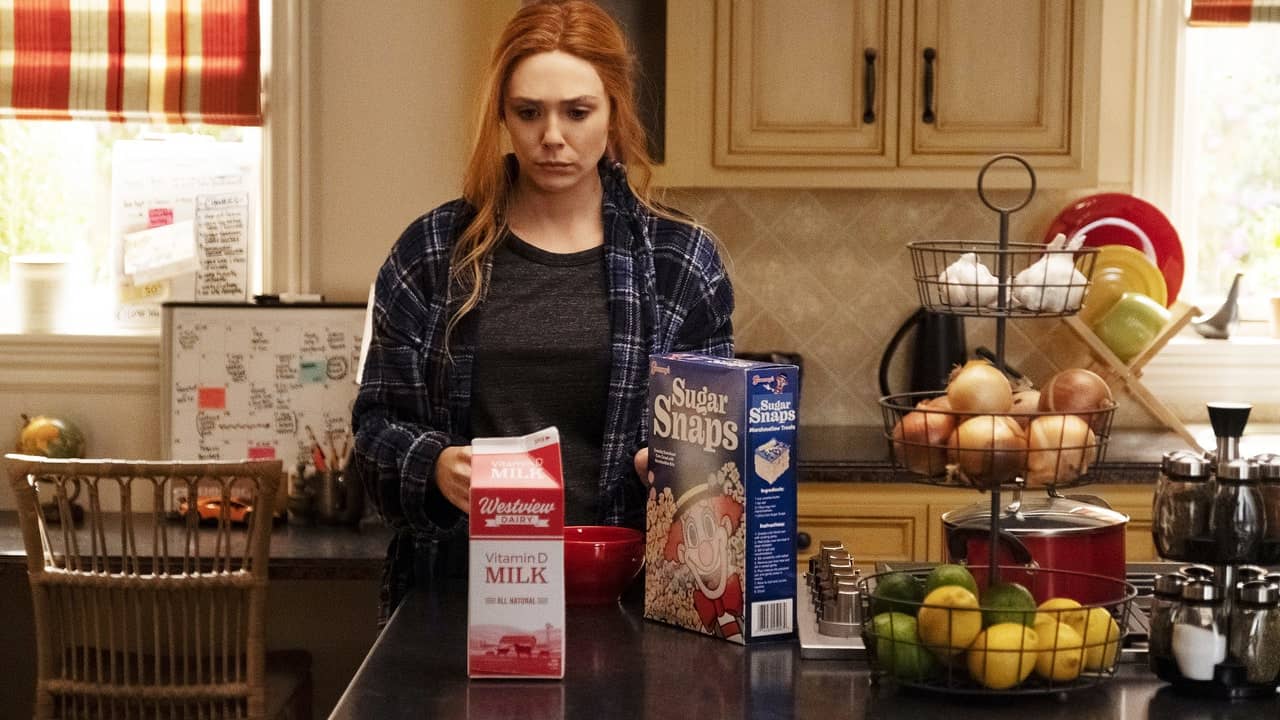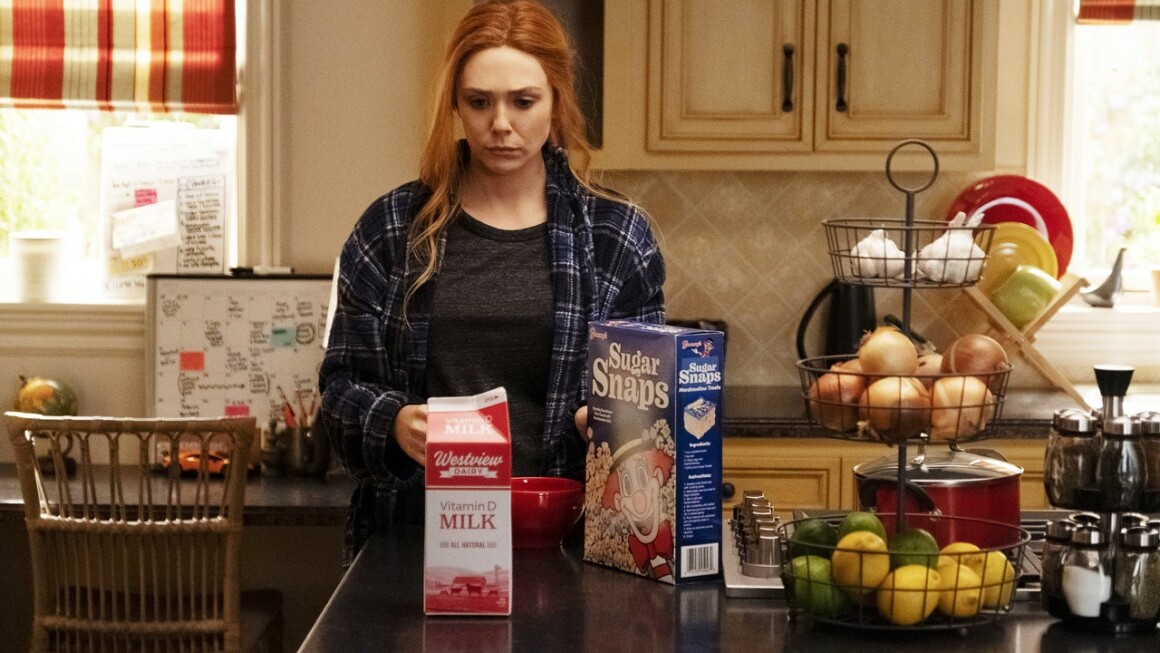 Wanda Maximoff was born in the late 1980s in the European nation of Sokovia, alongside a fraternal twin brother named Pietro. Though it was later revealed that Wanda possessed certain inherent supernatural gifts that had yet to be awakened, her early childhood was largely a normal one. She was raised by loving parents, developed a close bond with her brother, and grew to form a deep connection to American television, particularly classic sitcoms.
That all changed when Wanda and Pietro were 10 and a series of bombings in Sokovia shattered their world. A bomb that hit their apartment killed both Maximoff parents, leaving Wanda and Pietro to hide under a bed with an unexploded Stark Industries shell mere feet from them. The children were eventually able to escape, but they did so as orphans and developed a strong hatred for Tony Stark and his eventual superhero team, the Avengers. By early adulthood, both Maximoff children were protesting Stark and his fellow heroes in the streets of Sokovia.
Wanda returns from the Blip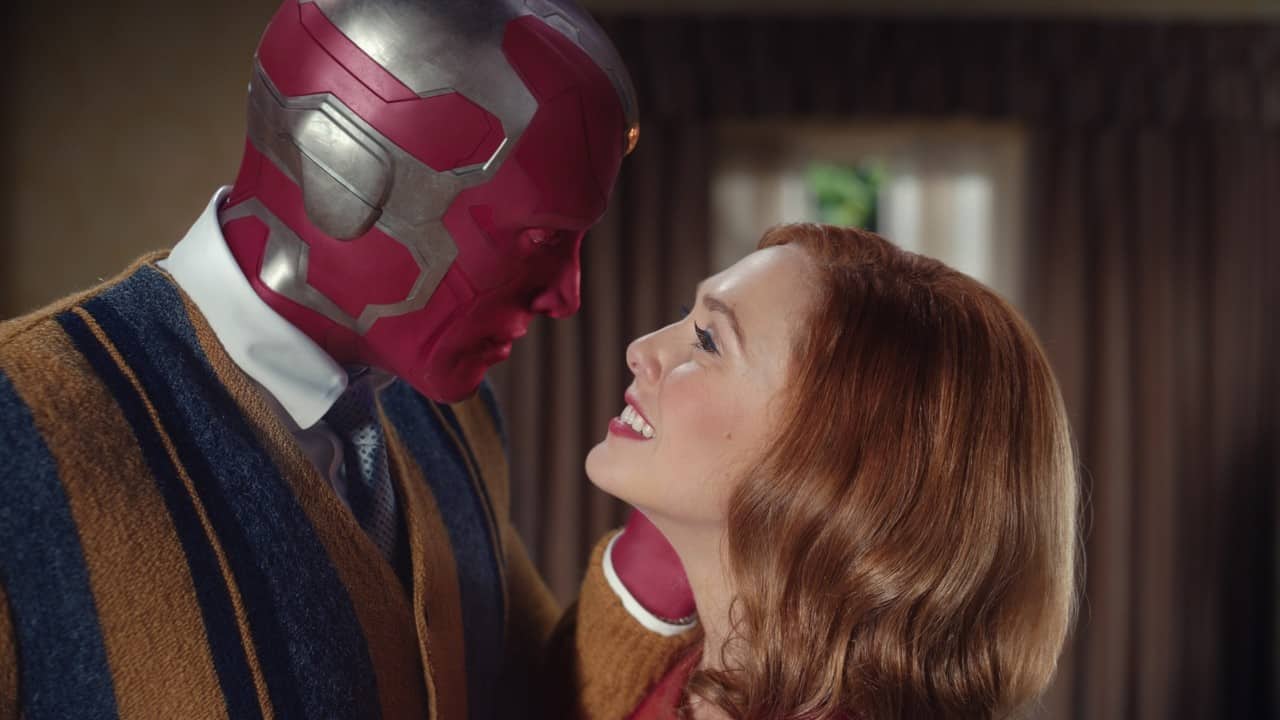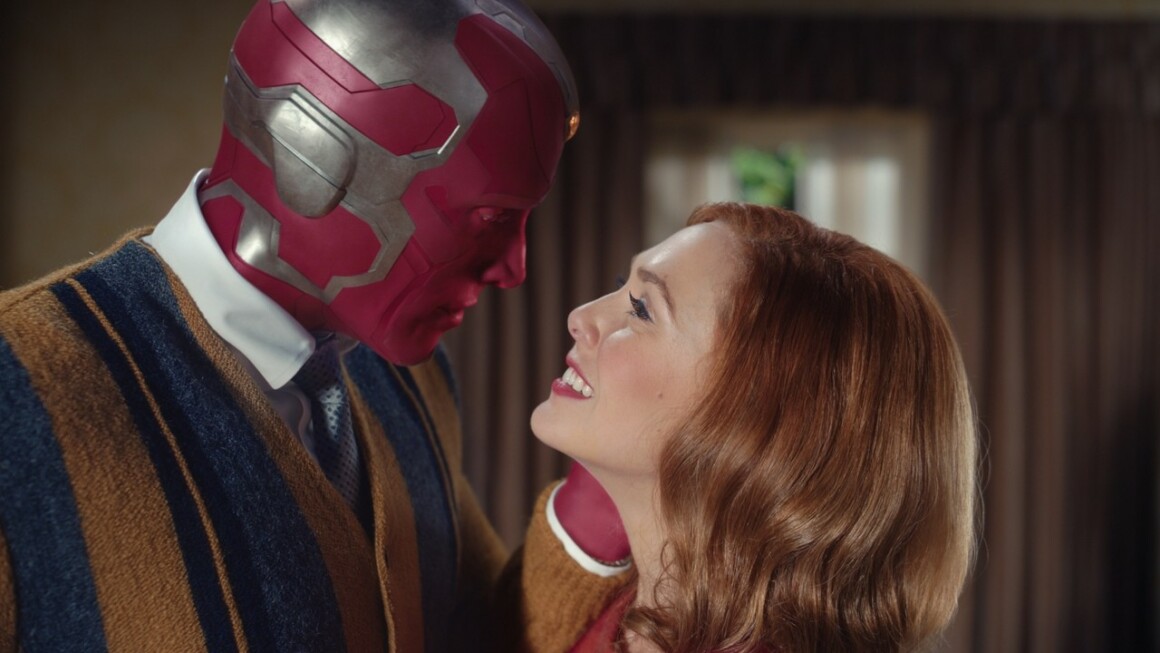 Five years after Thanos erased half of all life, Bruce Banner was able to use the reconstituted Infinity Stones to undo the event known as the Blip, restoring Wanda Maximoff to life. She fought alongside her fellow Avengers in a final battle against Thanos, which ended when Tony Stark used the Stones to wipe out Thanos and his army. But while the battle was won, Wanda was still without Vision and therefore reckoning with grief all over again.
Desperate to be reunited with her lost love, Wanda tracked Vision's body down to the headquarters of SWORD, a new agency that had emerged to fill the power vacuum left behind by SHIELD. Wanda tried to reason with SWORD director Tyler Hayward, asking for Vision's body so she could give him a proper burial, but Hayward refused and showed her the effort by the agency to dismantle Vision as a now-defunct weapon. Once again wracked by grief, Wanda left the SWORD facility, seething over losing Vision yet again.
Wanda creates Westview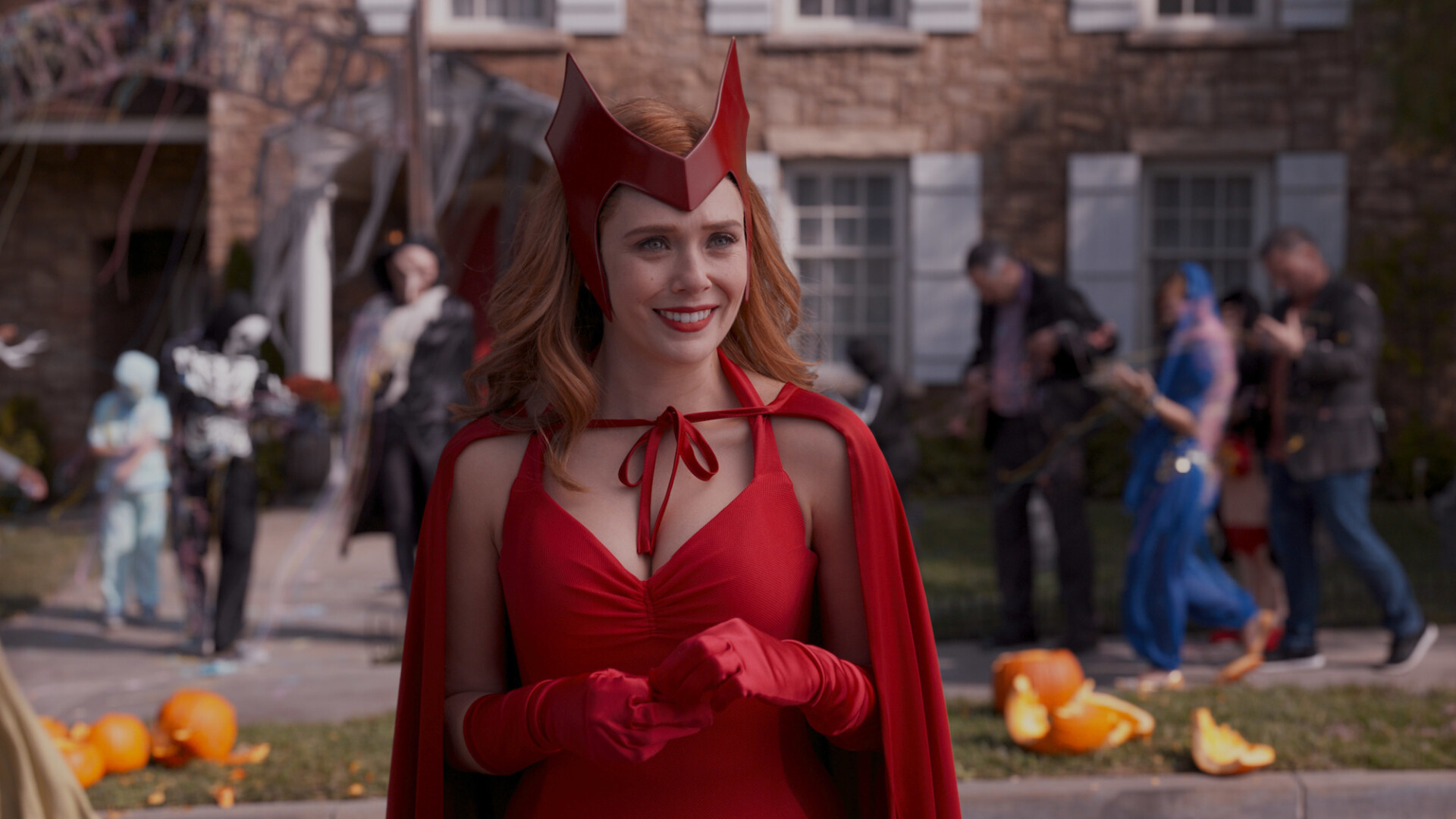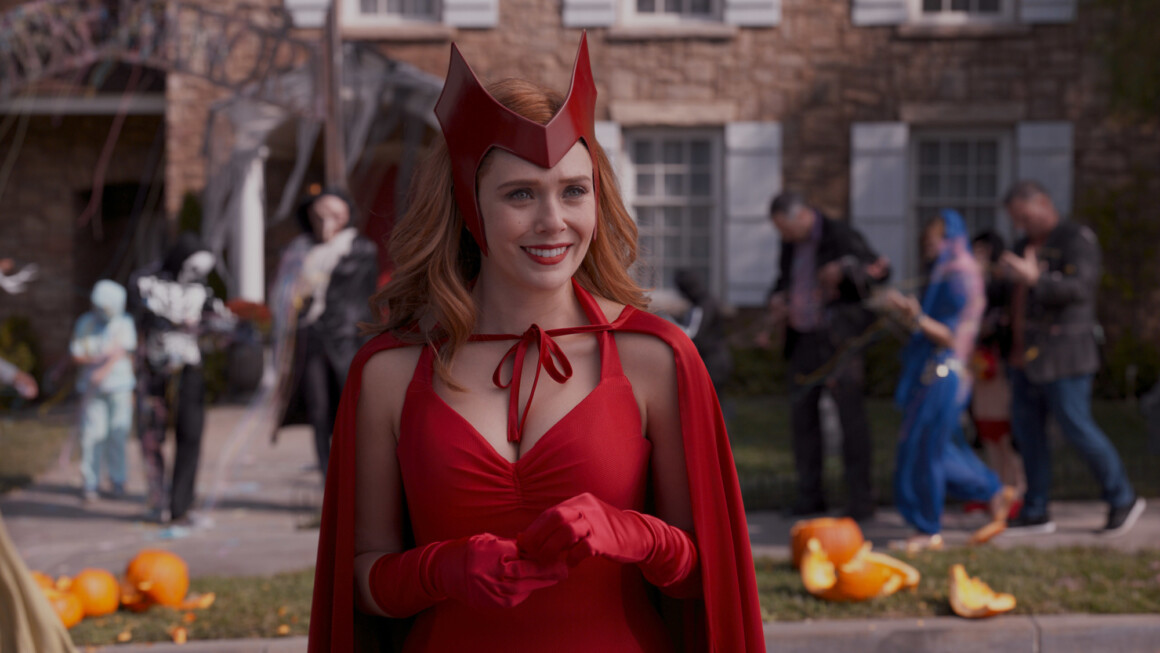 After leaving SWORD, Wanda visited the town of Westview, New Jersey, where Vision had once purchased a plot of land with the intention of someday turning it into a home for the two of them. Consumed by grief and rage over the life she'd lost in her time as a hero, Wanda's mental state broke down, and the full force of her chaos magic powers activated around her, creating a pocket reality that consumed all of Westview.
Though Wanda didn't realize it at the time, she'd transformed Westview into a completely altered bubble that was informed by her childhood love of sitcoms, which she'd turned to as a comfort in times of grief and difficulty, per Insider. Through her chaos magic, she also created an entire alternate version of Vision completely from her memories of him, inadvertently casting him in the role of her sitcom husband. Comforted by the world she'd created, Wanda began to live out a sitcom life in Westview, still unaware of what she'd done.
Building a family
As Wanda's life in her new version of Westview continued, her reliance on sitcom plotting eventually led to a pregnancy, which progressed at a supernatural rate due to the influence of Wanda's powers. Within a very short time, she'd given birth to twin boys each with superpowers of their own, who she named Tommy and Billy.
Though Wanda was happy with her sons, Vision soon began to grow suspicious of the goings-on inside Westview, observing strange, seemingly anachronistic occurrences inside the town, and watching as residents seemed to behave in loops, as though they were controlled by an unseen force. Soon, Vision met SWORD consultant Darcy Lewis, who helped him understand that he was living inside the Hex, an alternate reality Wanda was not even aware she'd constructed, which had rendered the residents of Westview helpless in the face of her power. Distressed by this realization, Vision began trying to confront Wanda about their reality and what she might have done.
Cracks in the Hex
Several strange confrontations, including the revelation that her neighbor Geraldine was actually SWORD Agent Monica Rambeau and the arrival of a duplicate version of her brother Pietro, eventually led Wanda to realize something was intruding into her home. Though she didn't grasp the full scope of what was happening, Wanda did manage to warn SWORD that they shouldn't intrude upon Westview and interrupt the life she'd made for herself. Blinded by grief, Wanda was determined to keep the Hex going, even as Vision grew more concerned by its implications. Meanwhile, outside the Hex, SWORD director Hayward revealed his plan to use Vision's reconstructed body as a new weapon that might be able to bring Maximoff down.
Back inside Westview, Wanda was taken in by her neighbor Agnes, who drew her down into the basement with the promise of showing her where Tommy and Billy had wandered to. In her inner sanctum, Agnes revealed herself to be centuries-old witch Agatha Harkness, who'd orchestrated much of Westview behind Wanda's back. Through a lengthy trip into Wanda's past, Agatha was able to explore exactly how Wanda's powers came to be, coming to the conclusion that Wanda was actually a long-prophesied chaos magic figure known as the Scarlet Witch.
The Battle of Westview
Using Wanda's own emotions and her sons against her, Agatha Harkness sought to harness and capture the Scarlet Witch's power for herself. At the same time, SWORD sent the reconstituted original Vision — newly white — into Westview with the goal of taking out Wanda. As Wanda battled Agatha, Wanda's conception of Vision battled his original form, eventually defeating him through a logic puzzle that helped the White Vision realize he was wrong about who he was meant to destroy. 
Wanda, Vision, and their children ultimately teamed up to battle SWORD and Agatha at the same time, but in the process, Wanda learned the true cost of Westview as several residents broke free of her spell. With their minds back, they begged Wanda to release them from her control, laying bare what she was really doing by maintaining the Westview illusion. Together, the Maximoff family stopped SWORD's soldiers, and Wanda wiped Agatha's memory clean, leaving her to remain in limbo as "Agnes," the Westview neighbor. But despite the victory, it became clear that Wanda couldn't keep Westview.
Letting go of Vision
After the battle against Agatha and SWORD, Wanda and Vision retreated to their home as the Hex collapsed around them, restoring Westview to its original reality and freeing its residents from Wanda's control. Aware that it was their last night together, Wanda and Vision tucked their children into bed, and Wanda thanked them both for choosing her to be their mother.
In the living room, as the Hex closed in around them, Vision assured Wanda that they could find another way to be together, because their lives up to that point had already been so unlikely that it stood to reason they could once again reunite. As they said their tearful goodbyes, Wanda watched Vision fade away in front of her, as their house once again became a vacant lot in the drab, original version of Westview, New Jersey. Having made peace with what she'd done and given up the life she made for herself, Wanda left Westview behind, fleeing just as the authorities arrived to potentially arrest her.
Becoming the Scarlet Witch
Forced to leave Westview and the world she'd created for herself behind, and once again without Vision in her life, Wanda Maximoff chose a life of seclusion for herself after years of collaborating with the Avengers. She moved into an isolated cabin and devoted herself to the study of the Darkhold, the ancient book of magic introduced to her by Agatha Harkness. Through her powers, she was able to essentially split herself into two forms. Wanda Maximoff would go about her life in the cabin, living a seemingly ordinary existence, while the Scarlet Witch studied the Darkhold in a back room, absorbing its magical knowledge.
At some point in her studies, two key events happened that will likely have a great impact on Wanda's future within the Marvel Cinematic Universe. According to Polygon, the first came when in her Scarlet Witch form, she heard the cries of her children from somewhere out in the universe, signaling a chance to reunite with them one day. The second came when her fellow magic user, Stephen Strange, approached her to ask for help in battling a new threat as the multiverse came apart around him. We don't yet know what form that adventure will take, but Wanda Maximoff's story is clearly far from over.