In 2019, we were introduced to the world of HBO's Euphoria where everything is more fashionable and a bit bigger. Loosely based on an Israeli TV show of the same time, Sam Levinson's version has a lot of other 5 shows like Euphoria that you must watch!
A lot of the shows on the list shared the same extremely stylized youth and character-driven drama that is more intense than your high school drama — and all the pleasure, pain, sex, drugs, and music that comes to it.
The Sex Lives of College Girls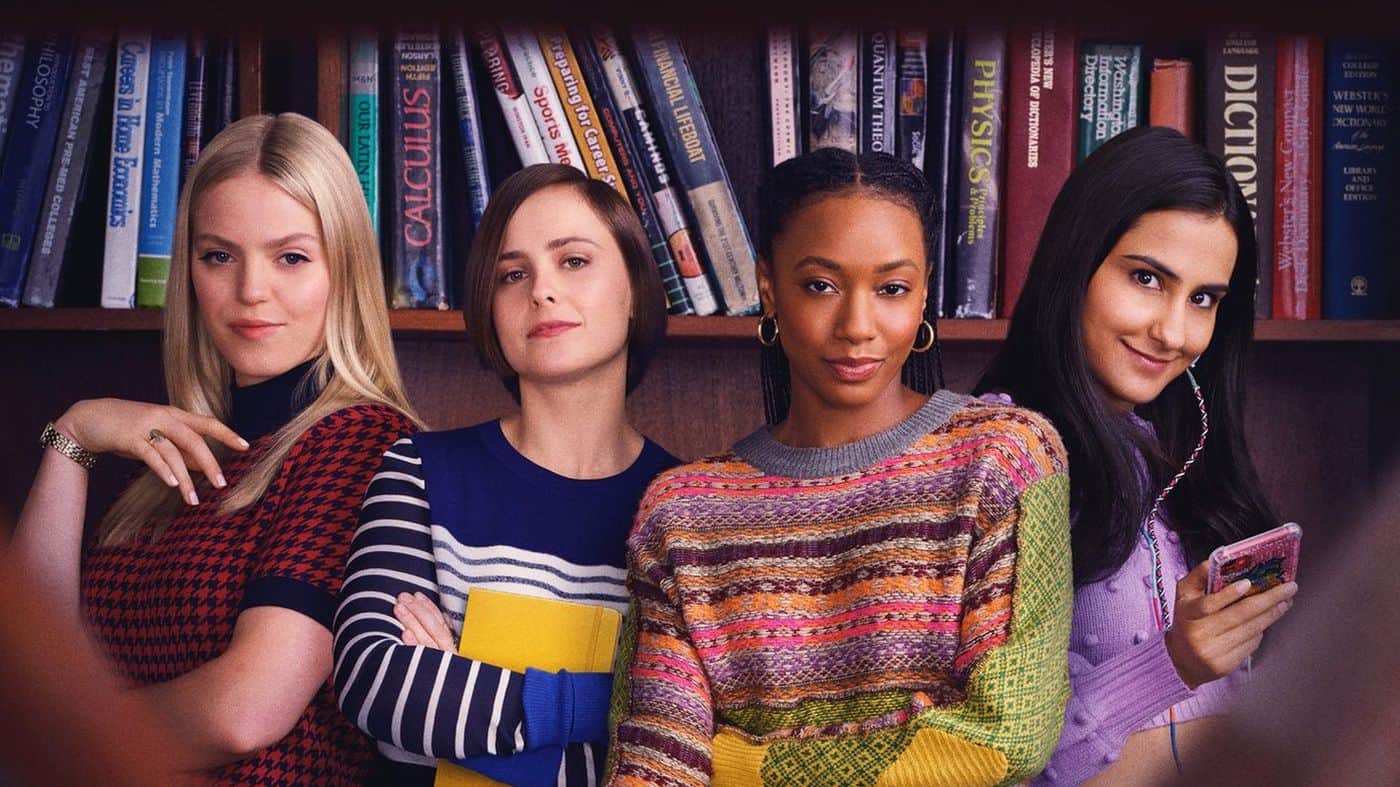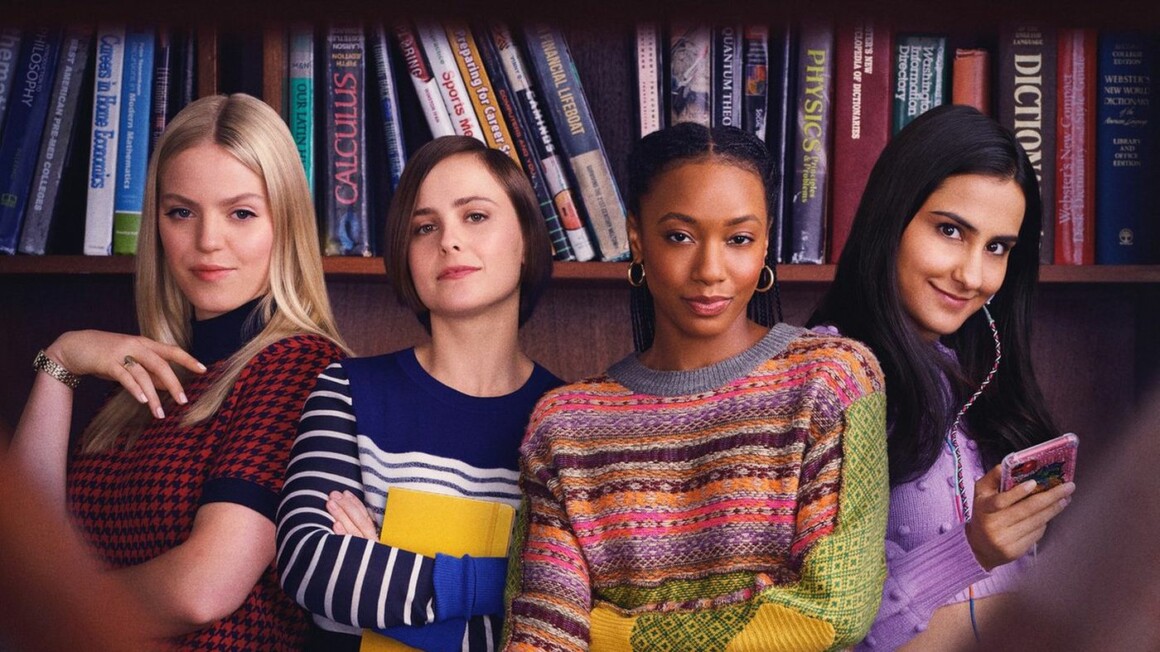 On the surface, Mindy Kaling and Justin Noble's "The Sex Lives of College Girls" may seem like the opposite of "Euphoria." In many ways, it is — but ultimately, this is a real and grounded show about the lives of young people, which can make it appealing to "Euphoria" fans. The series follows four college freshmen sharing a suite: Bela (Amrit Kaur), an Indian-American woman who wants to write comedy and have a lot of fun sex; Kimberly (Pauline Chalamet), a seemingly naïve small-town girl who struggles to balance schoolwork, her job, and love life; Leighton (Reneé Rapp), a wealthy mean girl living a double life; and Whitney (Alyah Chanelle Scott), a senator's daughter and star soccer player who's caught up in an affair with her coach.
It's a tale as old as time -– people from all walks of life finding common ground and friendship –- and this element of diverse storylines aligns "The Sex Lives of College Girls" with "Euphoria." "The Sex Lives of College Girls" is tonally different, as it's more of a laugh-out-loud comedy, but it also tackles more serious issues like sexual assault, homophobia, and class differences. This grounding in reality plus its stellar cast elevates it to something more than just a sitcom with a wacky title, and makes it a nice antidote to the often stressful, anxiety-inducing experience of watching "Euphoria."
The End of the F***ing World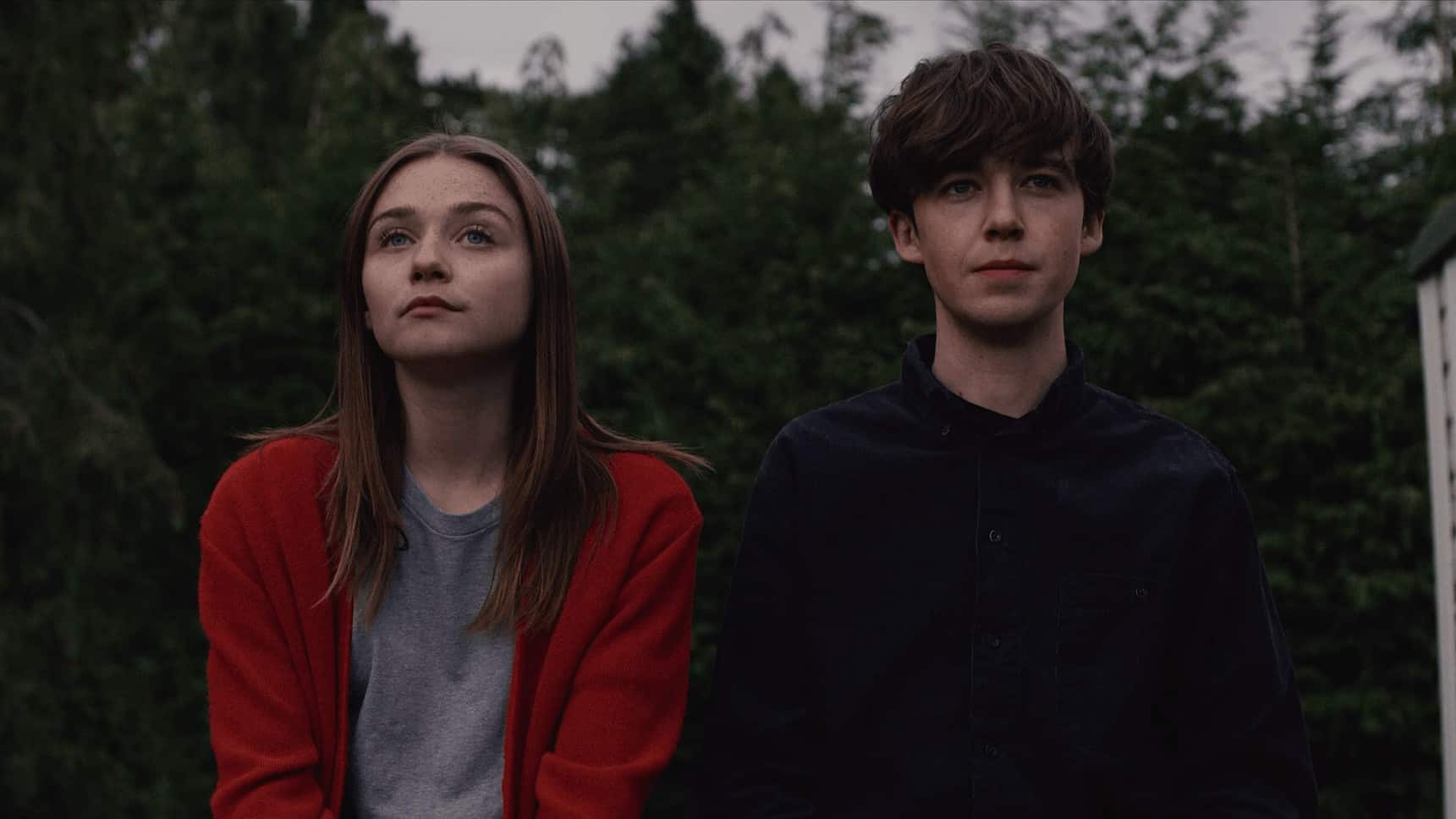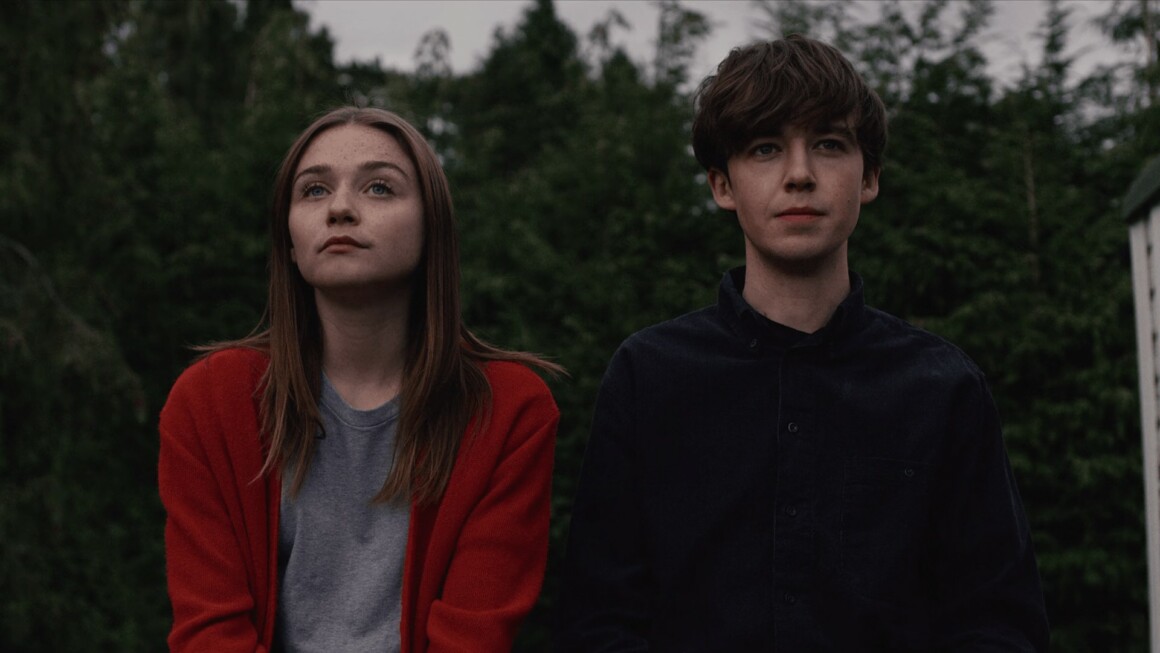 The End of the Fing World Channel 4 / Netflix While adolescence offers more than enough in the way of questions of identity, "The End of the Fing World" takes this to an extreme with its focus on a teenage boy who thinks he's a psychopath. 17-year-old James (Alex Lawther) feels like there's something different about him, as he loves killing animals, and wants to explore his psychopathy. He decides to kill a human and picks his target: Alyssa (Jessica Barden), a rebellious teen with a chaotic home life. The two embark on a road trip where James intends to kill Alyssa — but things don't quite go according to plan, as they fall for each other instead.
Based on Charles Forsman's comics of the same name, this series explores the adolescence in a different way, and navigates the darkness and violence with a light touch. It takes James and Alyssa seriously, allowing viewers to enter their world without judging them. The characters and their relationship develop in a sincere way. Whether a sociopath or simply an angsty teen, high school can feel like an impossible time to navigate — and sometimes, the only way to do so is to find someone who speaks your language. In "Euphoria," Rue discovers this kindred spirit in Jules, and in "The End of the F***ing World," James and Alyssa find it in each other.
Sex Education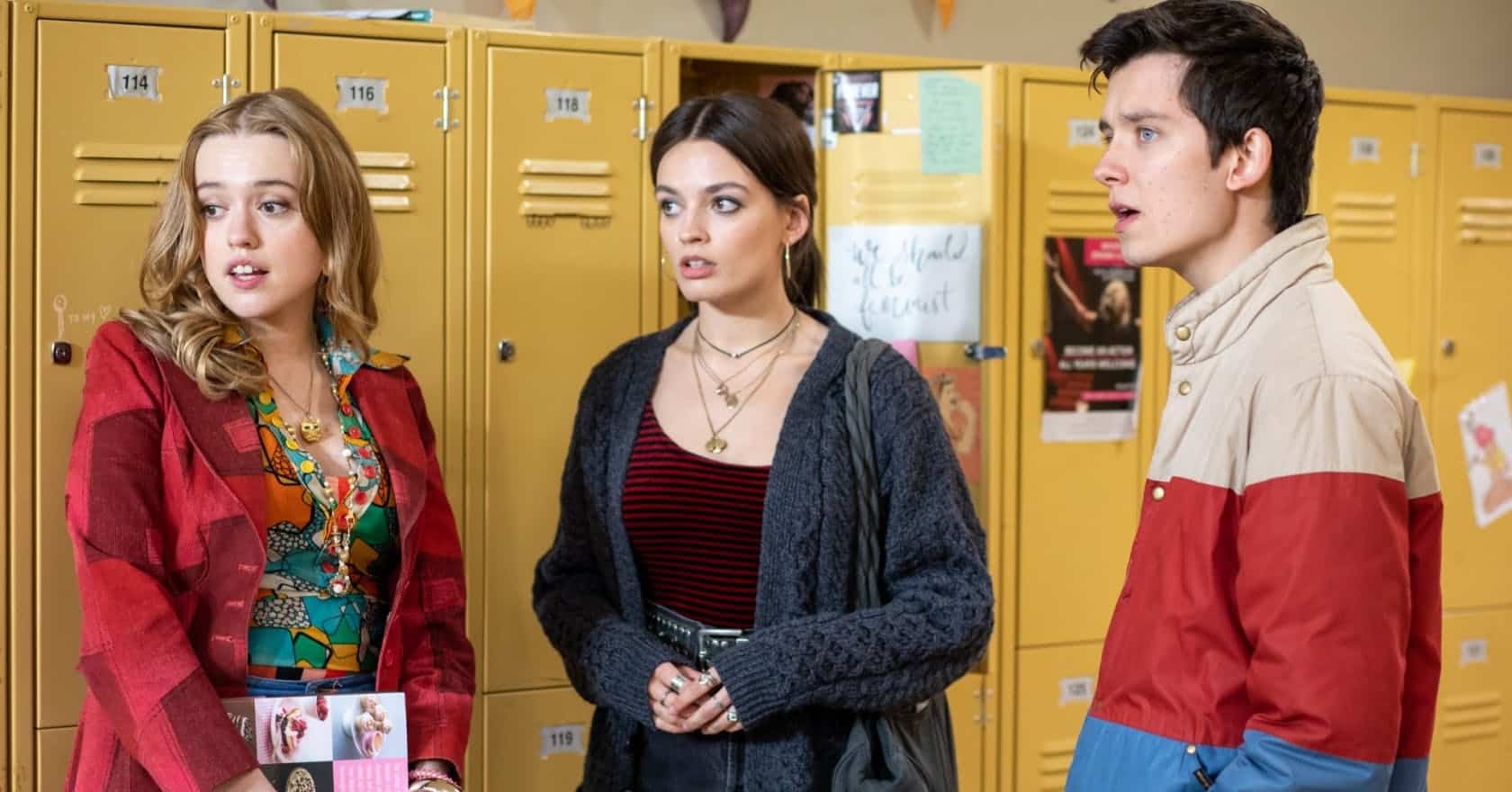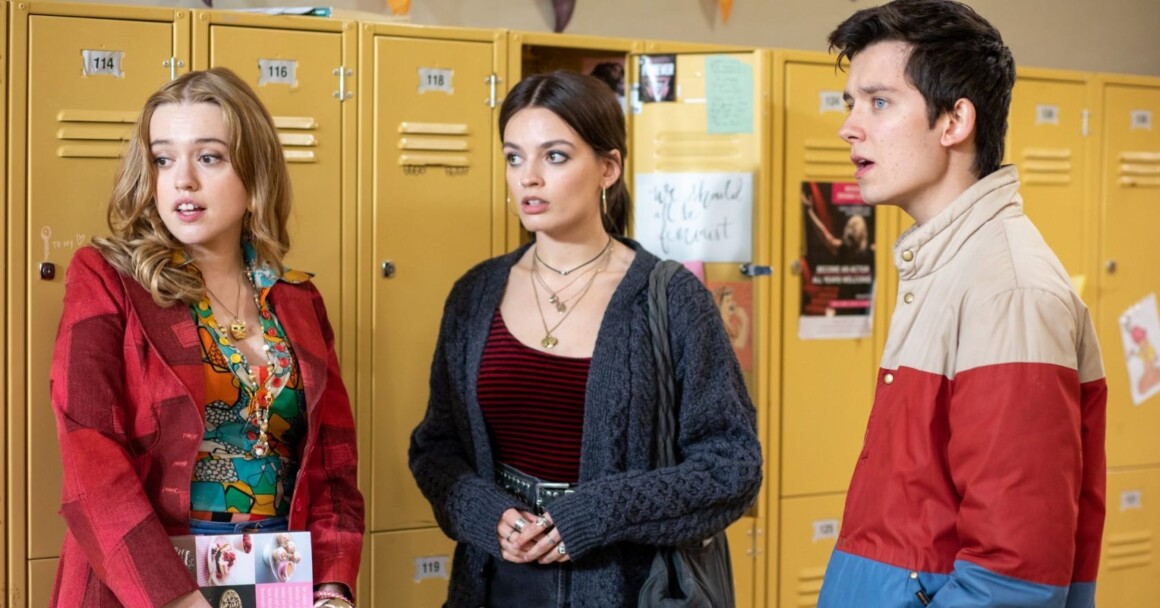 "Sex Education" is a British series that takes a gentler approach to teen life than "Euphoria," but still makes use of similar spaces of friendship, love, and family. "Sex Education" centers around Otis (Asa Butterfield), a teenage boy whose mother, Jean (Gillian Anderson), is a renowned sex therapist. Otis struggles to distance himself from his mother but he can't help but take in some of her knowledge, so he starts a sex education clinic at his school. It's a way of educating his hapless peers and getting close to his crush, Maeve (Emma Mackey), a clever student who's looking to make some money and make a life outside this small town.
While "Sex Education" is about sex and the self-discovery that comes with it, it's really a show about friendship as Otis and others discover where they fit in the constellations of people in their worlds. Otis' best friend Eric (Ncuti Gatwa) is an out and proud gay man who falls for Adam (Connor Swindell), a bully who is closeted, while lone wolf Maeve opens herself up to both Otis and Aimee (Aimee Lou Wood), a popular girl with a heart of gold. "Sex Education" doesn't have the chaos of "Euphoria" but it does offer a realistic, emotional look at adolescence, as all the characters do the best they can to figure themselves out in sometimes confining spaces and circumstances.
Freaks and Geeks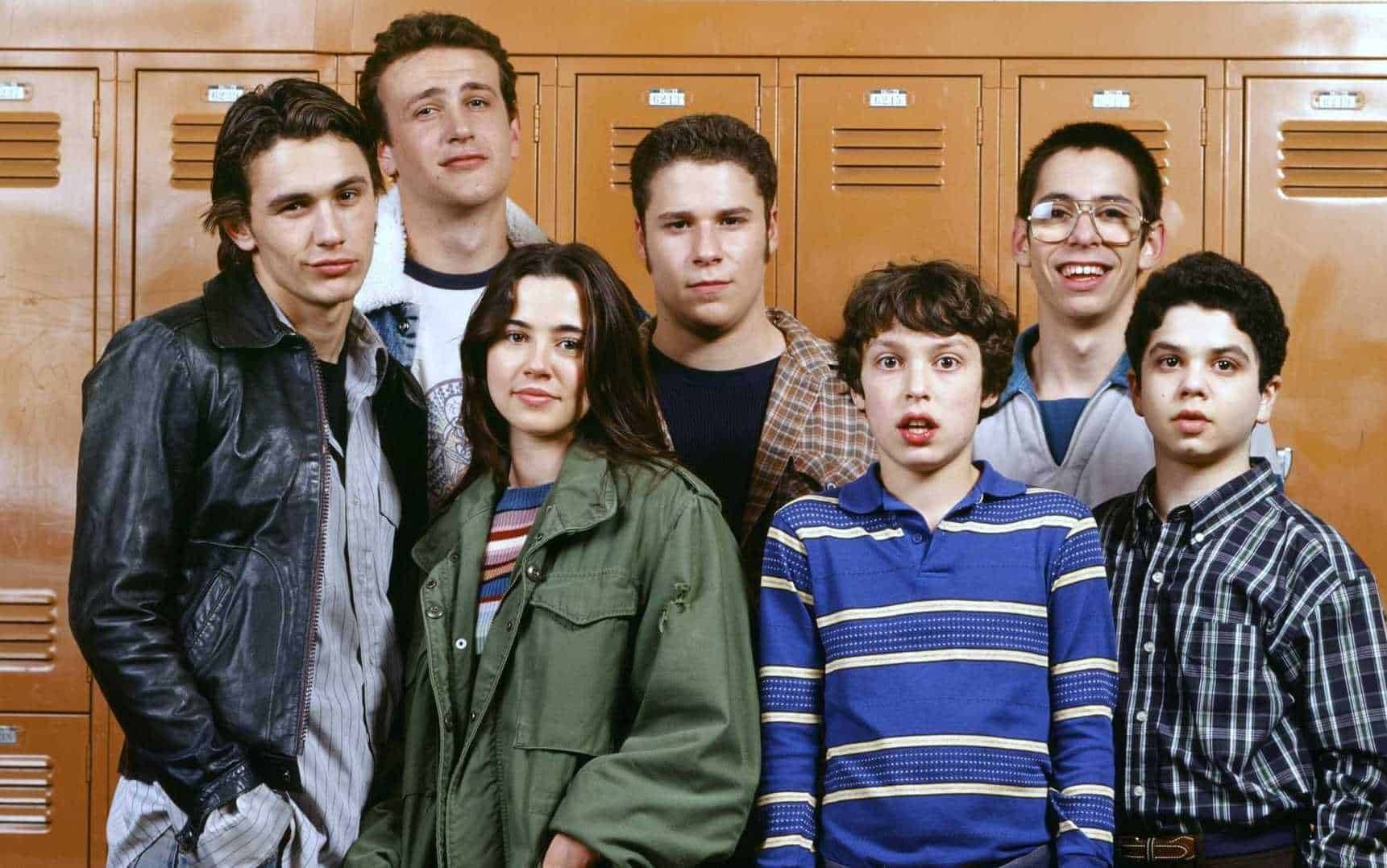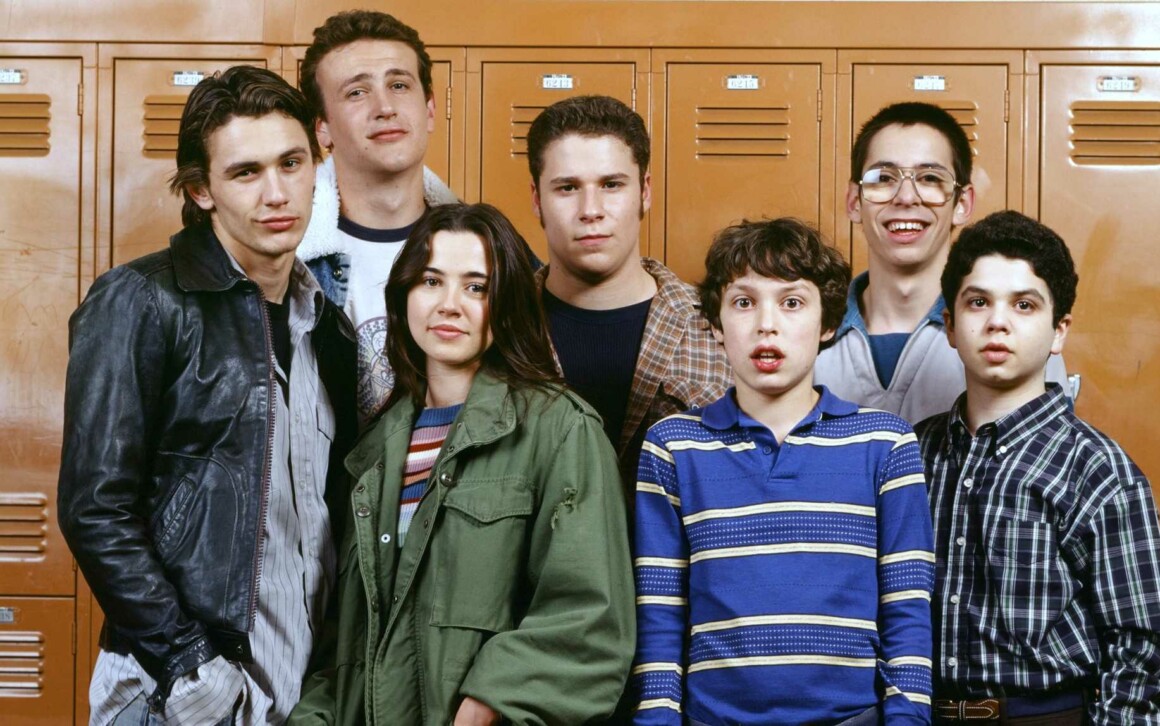 One of the strengths of "Euphoria" is that it captures a time and moment -– no one is mistaking these teens for 1950s kids –- and Paul Feig's "Freaks and Geeks" does the same. Produced by Judd Apatow, the 1980-set "Freaks and Geeks" follows Lindsay Weir (Linda Cardellini), a former nerd who falls in with her school's group of "freaks" (James Franco, Seth Rogen, Jason Segel, and Busy Phillips) while her younger "geek" brother, Sam (John Francis Daly), tries to survive high school with his two best friends (Samm Levine and Martin Starr).
Both "Freaks and Geeks" and "Euphoria" share an investment in their characters and a realistic look at the teenage experience. "Freaks and Geeks" stands out for its compassionate view of adolescence; while a number of scenarios are painful and laugh-out-loud funny (i.e. when Lindsay and friends get "drunk" off beer that they don't realize is non-alcoholic), the characters are never the punchline of the jokes. "Freaks and Geeks" only lasted for one season, but it has remained a cult hit and critically acclaimed for this reason. It's a time capsule in all senses, as it showcases both the '80s and also the specific time of high school — with all of its joys and pains. It's a bittersweet experience to revisit that with the gang of McKinley High.
Euphoria (Israeli Version)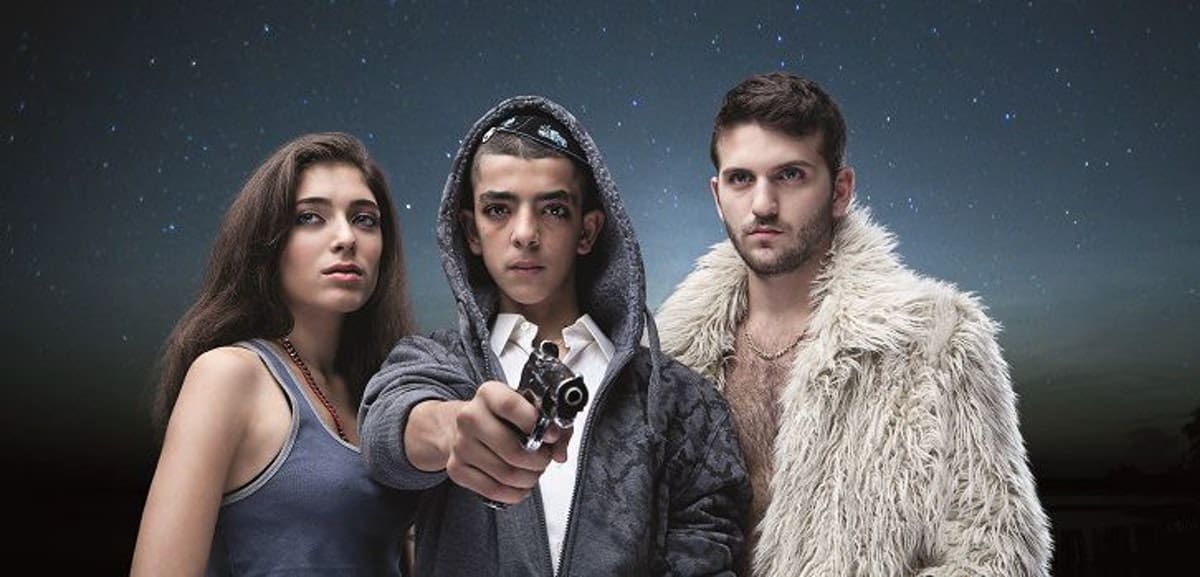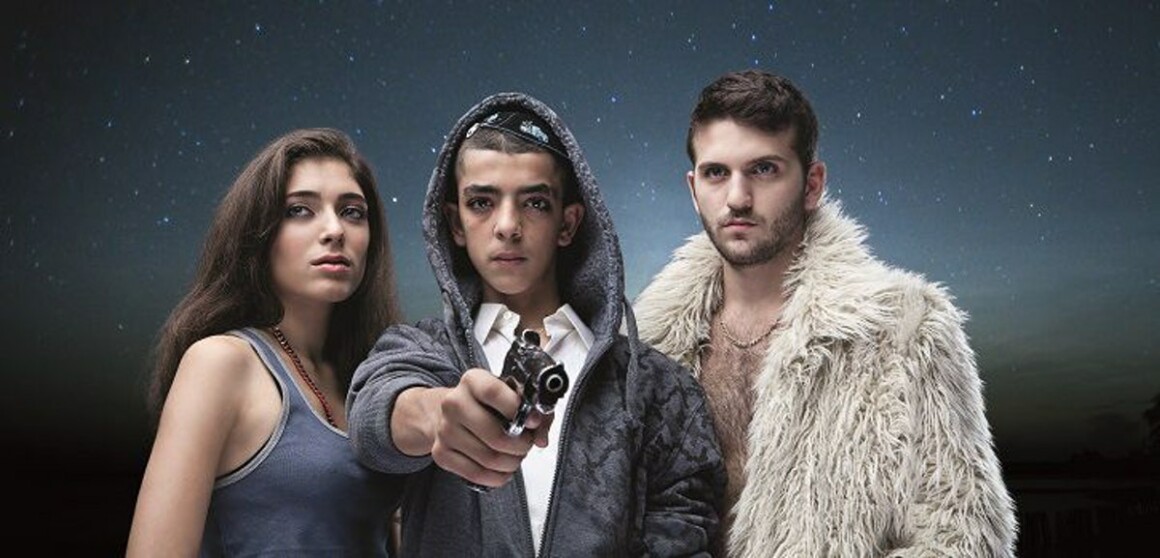 The original "Euphoria" first aired on Israeli TV in 2012. Set in the '90s, the series focuses on a group of middle class teenagers: Hofit (Roni Dalumi), the young woman struggling with an intense drug addiction (and the basis for Rue); Osher (Maor Schwitzer), a guy who's addicted to porn and working out; and Noy (Amit Erez), a girl with body dysmorphia who falls deep into a labyrinth of casual sex.
The Israeli "Euphoria" only aired for one season and, while there are some parallels with the storylines of the American version, the two shows are actually quite different. The Israeli "Euphoria" is stylized differently, with long, haunting shots of characters biking through town, and a sense of grittiness that places it in a darker, more naturalistic space. Co-creator, writer, and director Daphna Levin, described the essence of the show: "Growing up is a trauma, any way you experience it … all of us –- the sobbers, the stoned, the fat –- dealt with these mini-traumas. It's excessive but familiar" (via The Face). "It's excessive but familiar" could be the mantra of either version of "Euphoria" — and while both shows deal with this differently, it's worth exploring the original to see a more grounded, empathetic approach to that familiar teenage excess.