FOX 911 series takes a different approach to disaster and crime drama by showing how fragile and frail our relationships and selves when disaster hits, which is why a lot of fans has been asking for 911 Season 6. Focusing on first responders living in the Los Angeles area  — 9-1-1 operators, paramedics, firemen, and policemen — the show gives us moments of interpersonal drama and romance sliced in with nightmarish personal injuries and horrifying natural disasters. 
The show puts our first responder into a harrowing, life-threatening situation that needs to be rescued. From huge fires, enormous earthquakes, and window-shaking explosions during its five seasons on the air. While the show's lost a few regulars in its time, mainstays like Athena Grant-Nash (Angela Bassett), her husband Bobby Nash (Peter Krause), and Maddie Buckley (Jennifer Love Hewitt) have been reliably anchoring the show for the majority of its existence. 
The fans of the show who enjoys this kind of show might be wondering whether or not we will see 911 Season 6 and what disaster awaits. Well, we are here to tell you everything you need to know about 911 Season 6?
Will there be 911 Season 6?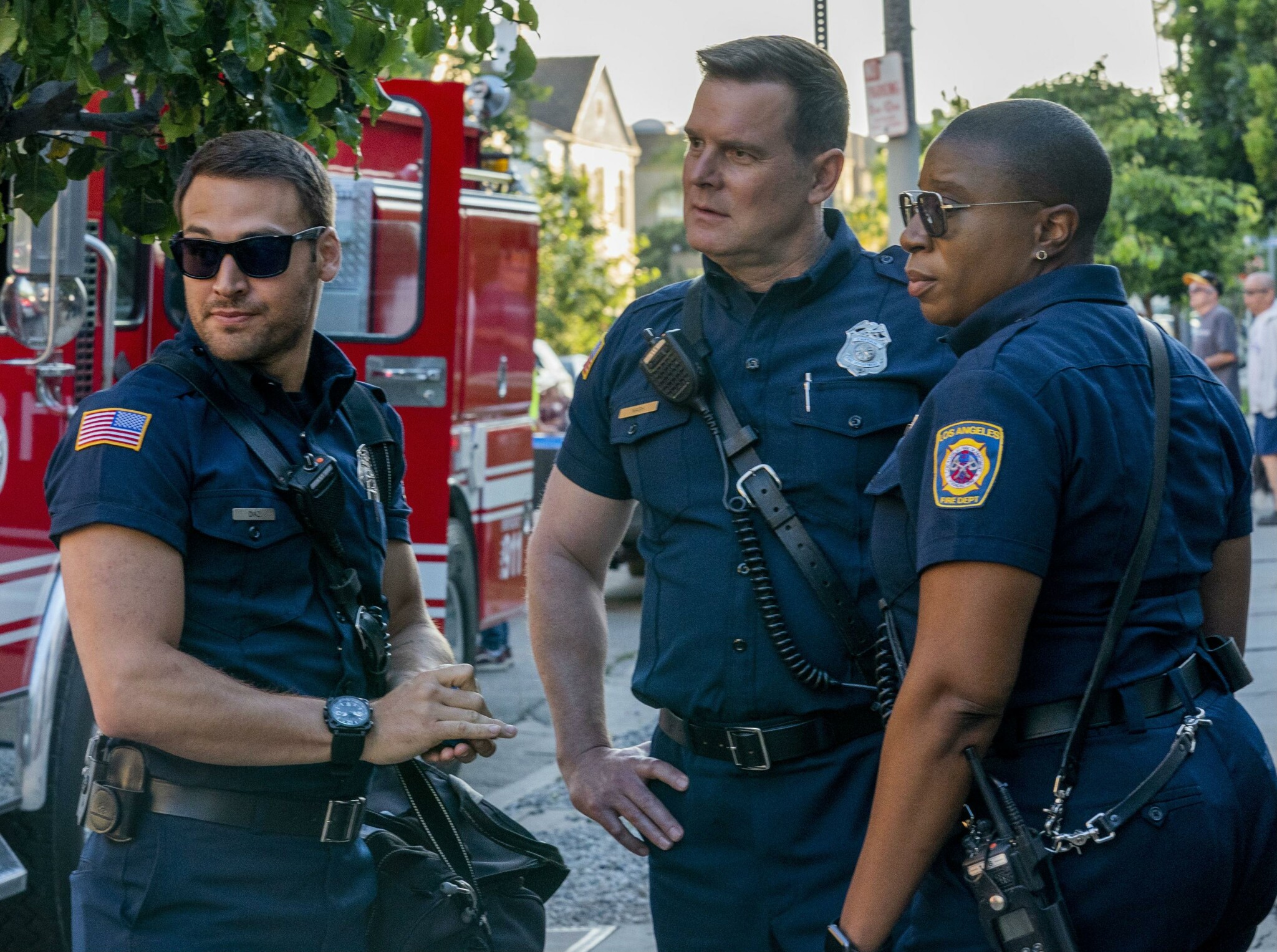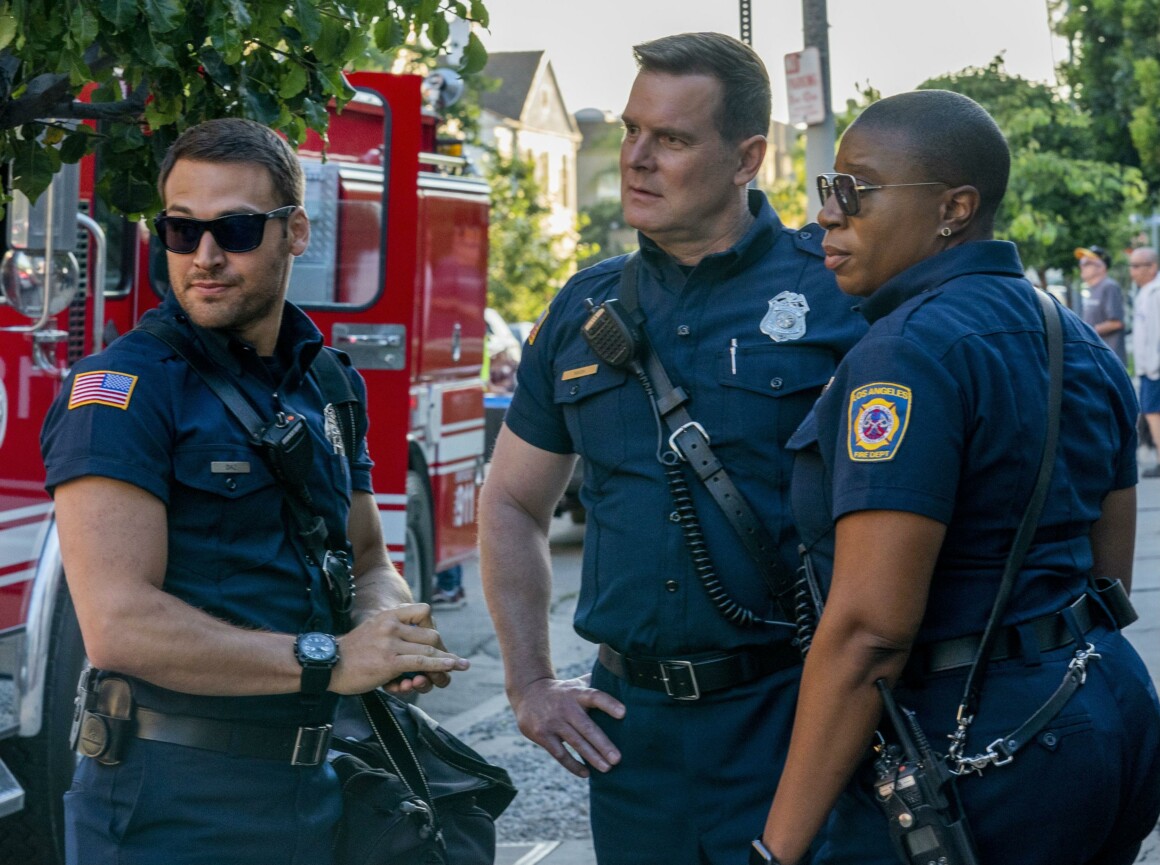 As of right now, 911 is still airing its fifth season so it will be a while until we got 911 Season 6. But considering the show is consistently being popular and mainstay of FOX, so expect it to be renewed after season 5 finish its run.
If FOX 911 Season 6 in the spring of 2022 as expected, it will go into production during the summer. This means that "9-1-1" will likely follow its typical airing pattern and debut in mid September, with a winter break occurring in December 2022 and the season finale airing sometime in April or May of 2022. While "9-1-1" began life as a midseason replacement and aired its fourth season in January 2021 due to delays caused by the COVID-19 pandemic, this is the general pattern each of its seasons follow.
Per Deadline, Fox tends to renew the series in the middle of the spring season, with the Season 5 renewal of "9-1-1" arriving in May 2021 and its Season 4 renewal coming in April 2020. That means fans will likely have to wait until mid to late spring to hear about the show's ultimate fate. It might be awhile until viewers of the show find out when "9-1-1" will be back, but until then, they can enjoy the last few episodes of Season 5.
Who will be in 911 Season 6?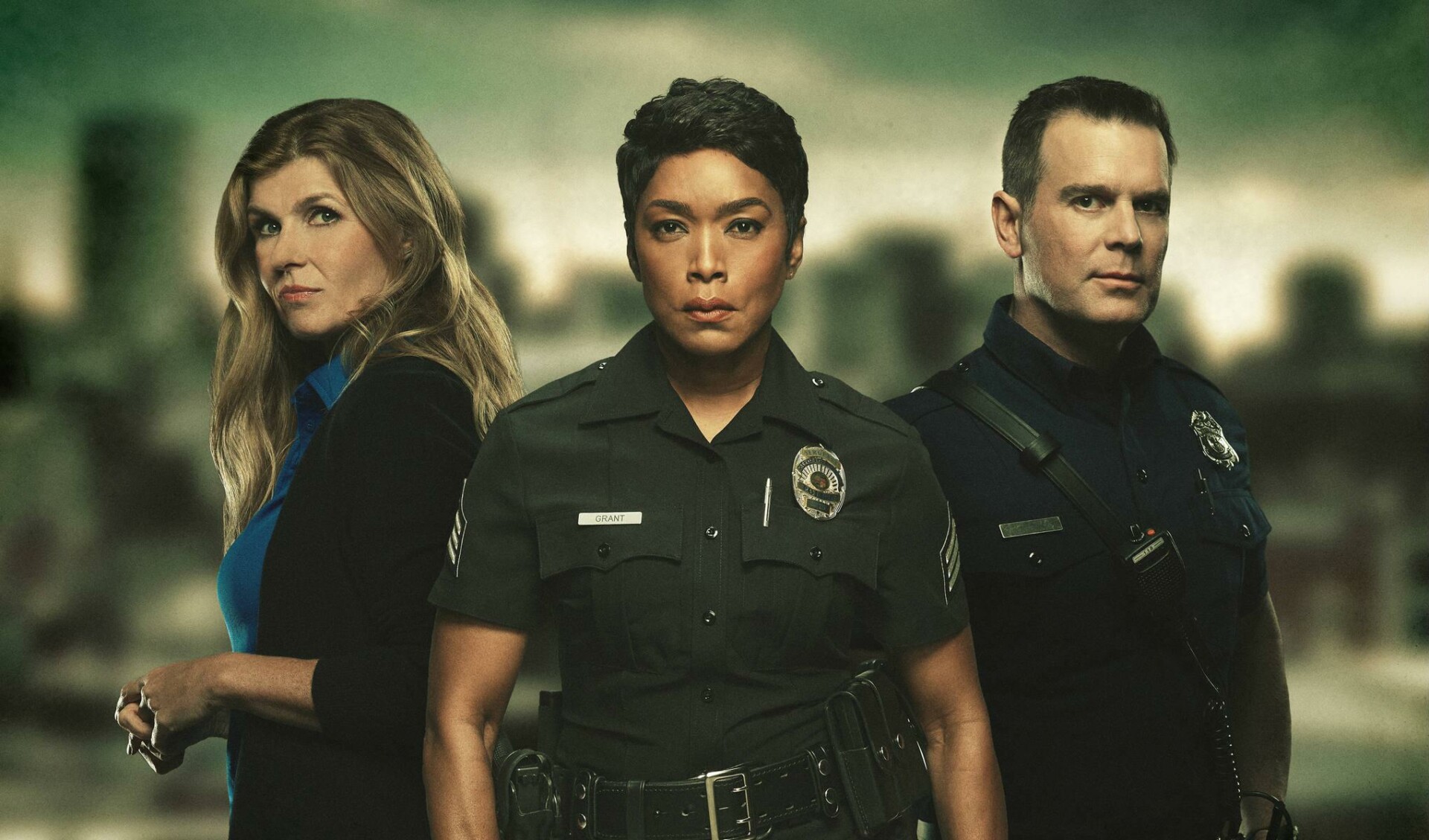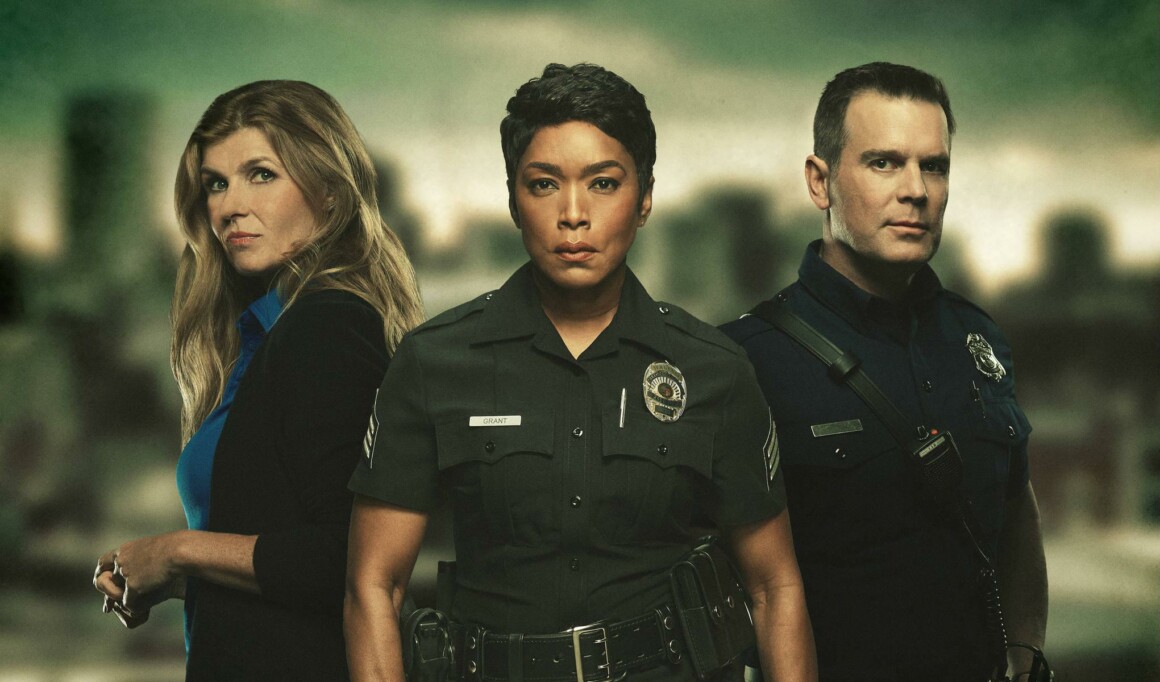 The ensemble nature of "9-1-1" and its reliance on life-threatening disasters as regular plot points mean that no character is truly safe from season to season. Since the Season 5 finale hasn't aired yet, we can only make an educated guess and predict that a certain number of the show's regulars will stay alive and kicking in LA. Right now, the main cast of characters on "9-1-1" includes Maddie, Athena, Bobby, Maddie's fireman brother Evan "Buck" Buckley (Oliver Stark), firewoman Henrietta "Hen" Wilson (Aisha Hinds), fireman Howard "Chimney" Han (Kenneth Choi), and firefighter Edmundo "Eddie" Díaz (Ryan Guzman). 
While the show could continue without any of its principle regular characters, it's highly unlikely that every single member of the regular cast will leave at the same time. There has also been no advanced word of any new actors joining the show's regular cast, or any current news about upcoming "9-1-1" cast departures, but that could change at any moment.
What's the story for 911 Season 6?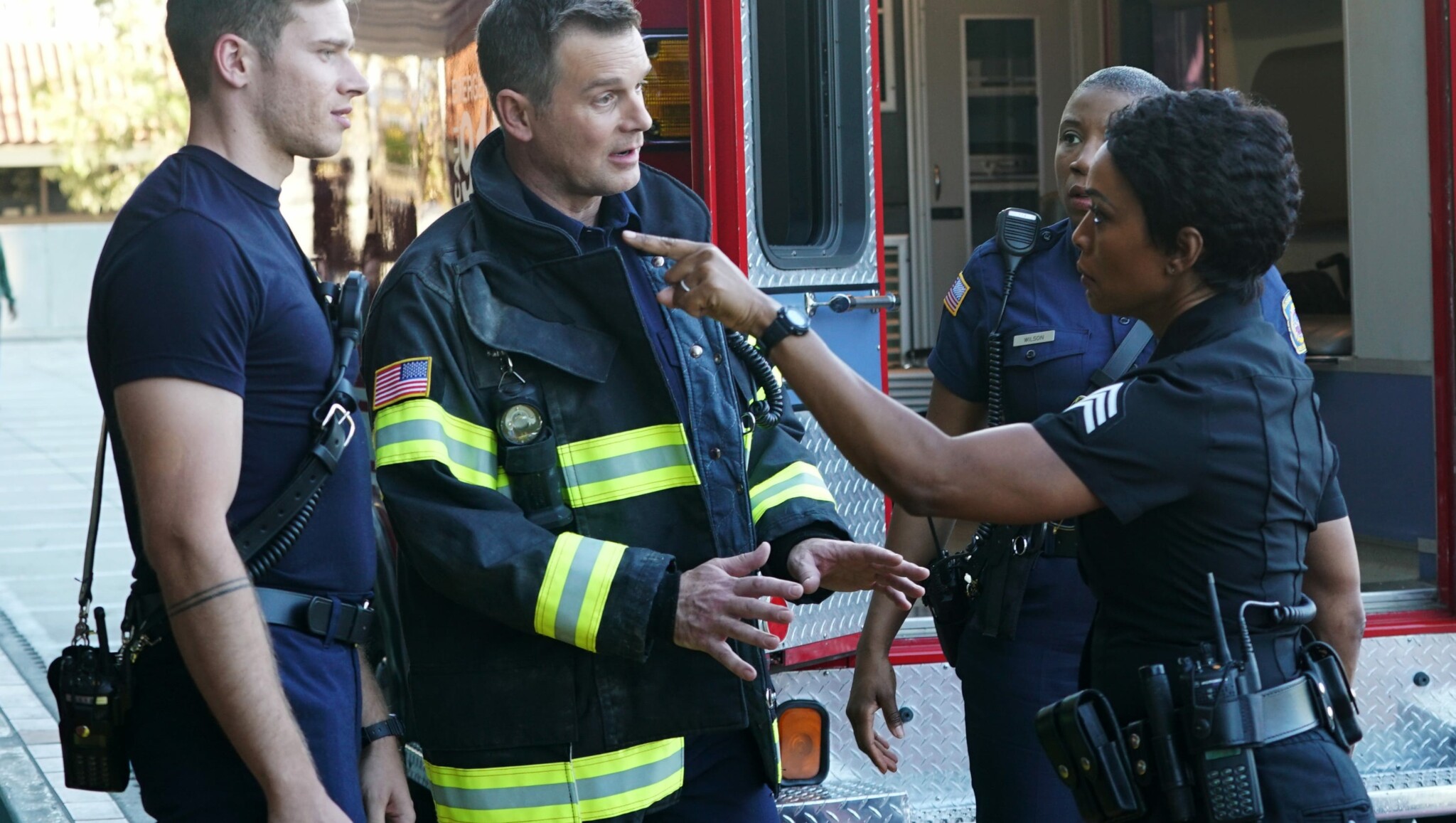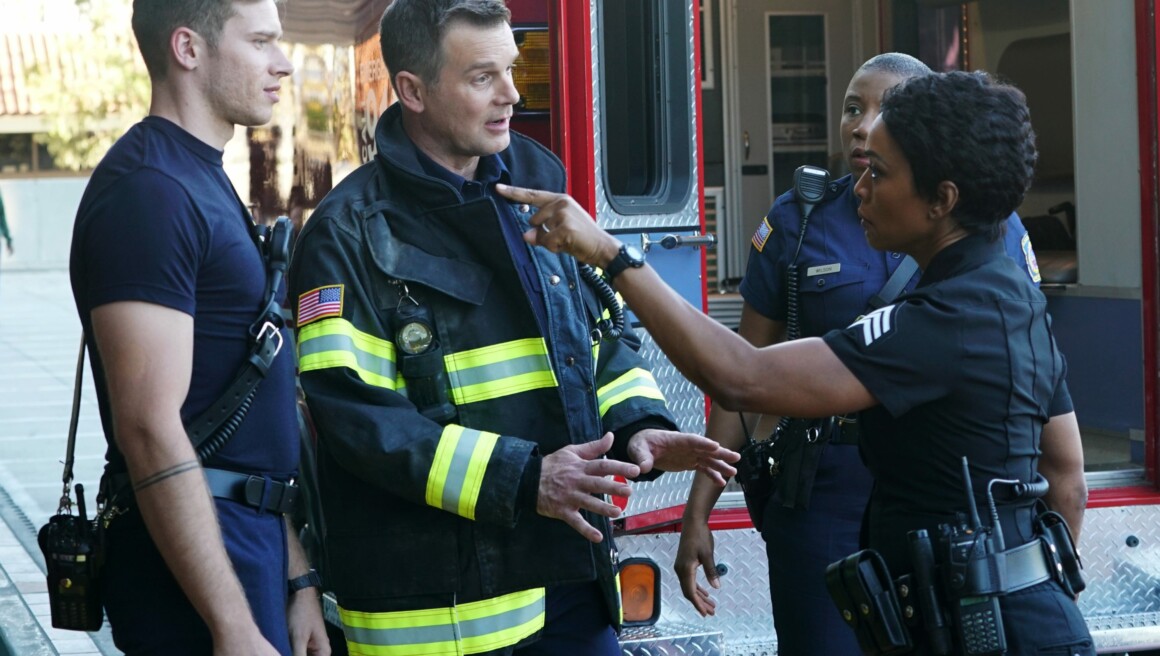 Since every succeeding season of "9-1-1" tends to build itself off of plot points established at the end of the season that came before it, it's almost impossible to tell what Season 6 of "9-1-1" will be about at this point. The show's one true constant is action, and it's likely that "9-1-1" will portray dramatic, big-budget disasters where lots of people will face their mortality. People will be injured, die, or live in large amounts, and our main characters will try to funnel help toward them.
It's possible that season-long plot threads will continue to be examined, such as Maddie's postpartum depression and PTSD, Eddie's ongoing mourning process for his wife, and the fraught nature of Chimney and Maddie's relationship. At the moment, much of what happens in "9-1-1" depends upon how Season 5 ends. Fans can find out how Season 6 will shape up by watching the fifth season of "9-1-1" as it airs on Fox every Monday night at 8 p.m. EST