When Margaret Atwood wrote The Handmaid's Tale in 1985, she didn't expect that the book would be super popular that almost 20 years in it got adapted into a film in 1990, radio play in Canada and England, theatre show in 1989 in the United States and again in 2000 in Oslo, and most importantly becoming one of Hulu best dystopian speculation fiction TV series.
She also did not expect that the show themes and world would be relevant to the modern era.
"As with The Handmaid's Tale, I didn't put in anything that we haven't already done, we're not already doing, we're seriously trying to do, coupled with trends that are already in progress… So all of those things are real, and therefore the amount of pure invention is close to nil.", said Margaret Atwood in an interview with now Provost of University of Toronto Shirley Neuman
But do we really live in the world of The Handmaid's Tale? Well we are here to break down the elements and inspiration of the story and how it is still relevant to this day and in a way that some of us do live in The Handmaid's Tale.
The Handmaid's Tale Dilemma: Living in one or based on one?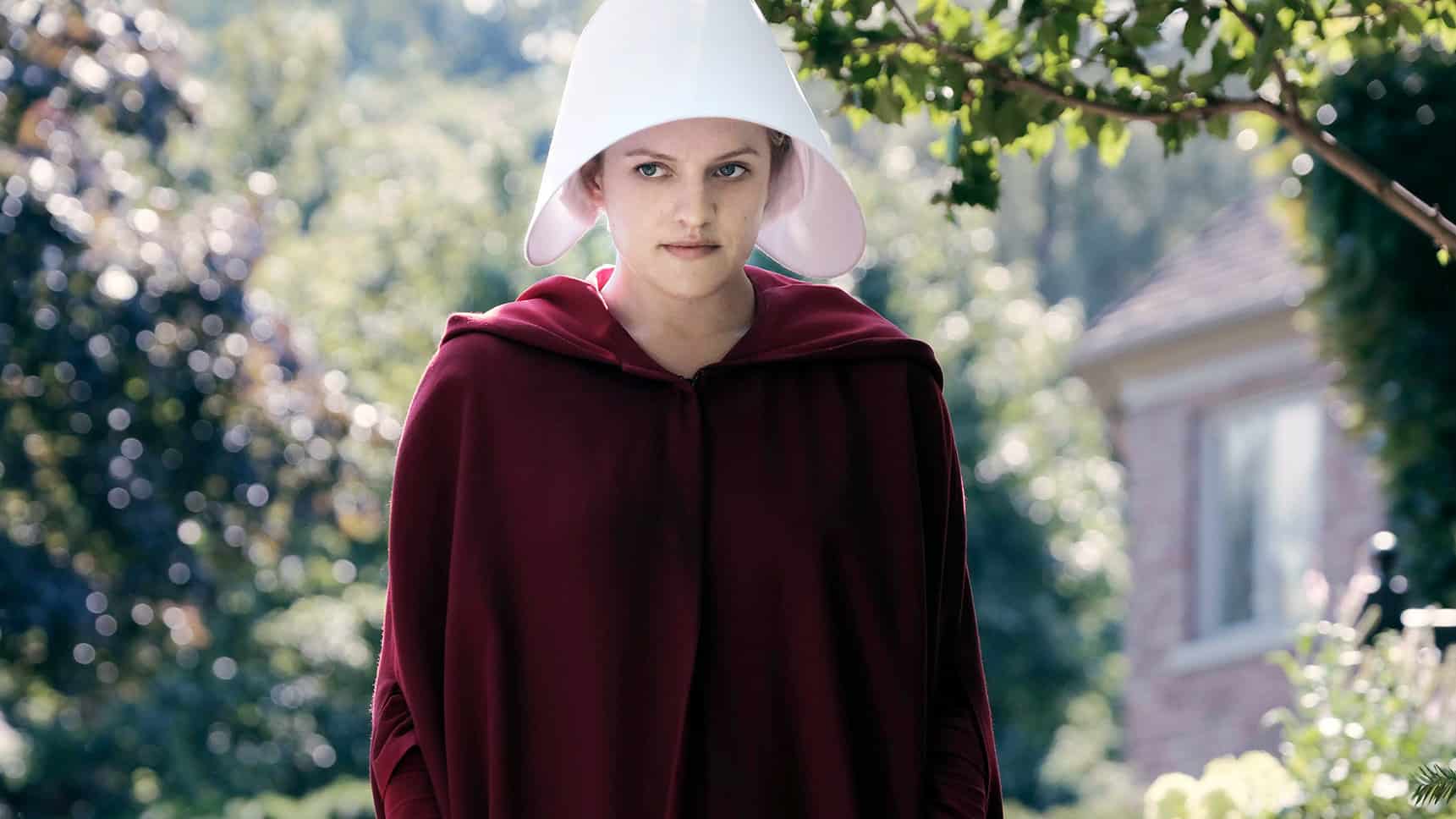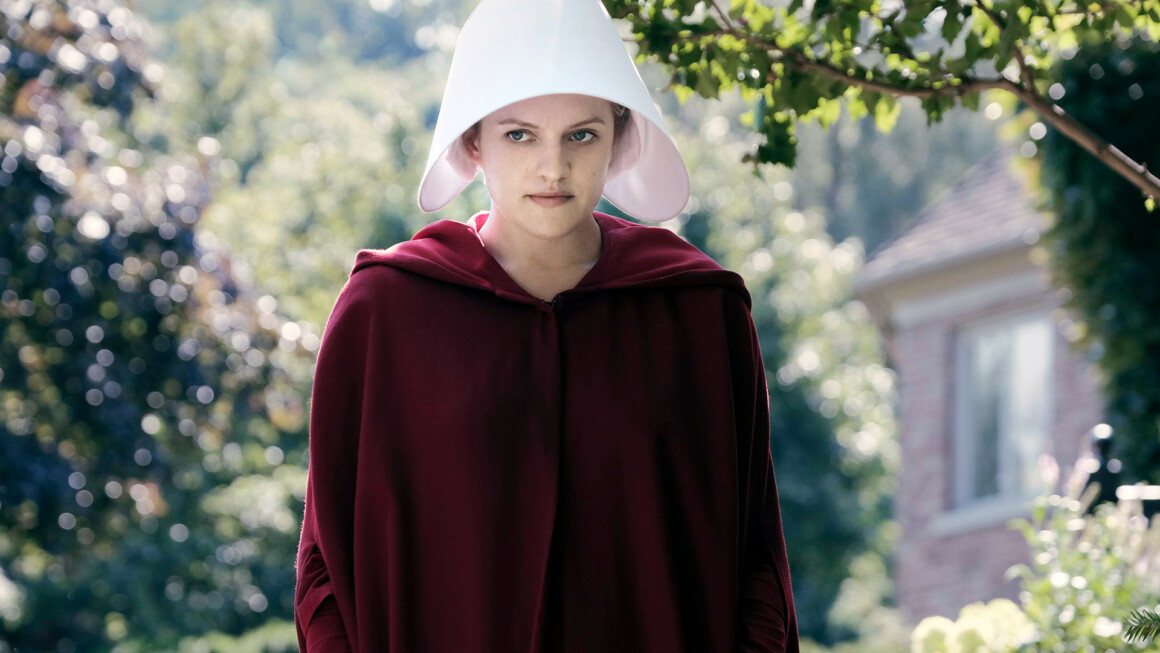 Atwood's motivation to wrote The Handmaid's Tale started in early 1980s. Ronald Reagan were just elected to the highest office in United States of America and it bolster the political power of organizations that helped Reagan rose to power. From the Moral Majority, Focus on the Family, and the Christian Coalition shaping sociopolitical policies that Reagan signed and took, Margaret Atwood examines the "casually held attitudes about women" that those groups pushed to the absolute extremes.
To bolster her research and worldbuilding, Margaret Atwood would carry newspaper clippings with her at all times in case of interviews and books tours to help support her argument that the world of Handmaid's Tale were simply an exaggerated scenario that could actually happen in the United States if people weren't careful. And it isn't hard to see why.
Throughout his tenure as United States President, Ronald Reagan focus on "traditional family values" as a vanguard against communism. It was the Cold War after all and Reagan argues that if America held the nuclear family unit strong and firmly believed in God, they can win nuclear race against the "godless" Russian communist.
Of course the term "traditional family values" has been used by Reagan to attack programs and benefits for families that does not met the conservative criteria of traditional values. It impacted a lot of low income families, single mother, and people of colour. Or usually all three in combination.
We can see the same thing happening in the fictionalized Gilead taken to the absolute extreme. Gilead is a nation where families, and most importantly women, are valued based on how "traditional" they are and anything that run contradictory to said values; not Christian, race mixing, LGBTs, not married are exiled or worse, executed.
Compared that to real life where all that happened were simply fundings denied that its effects still impact many Americans to this day.
Well what about now?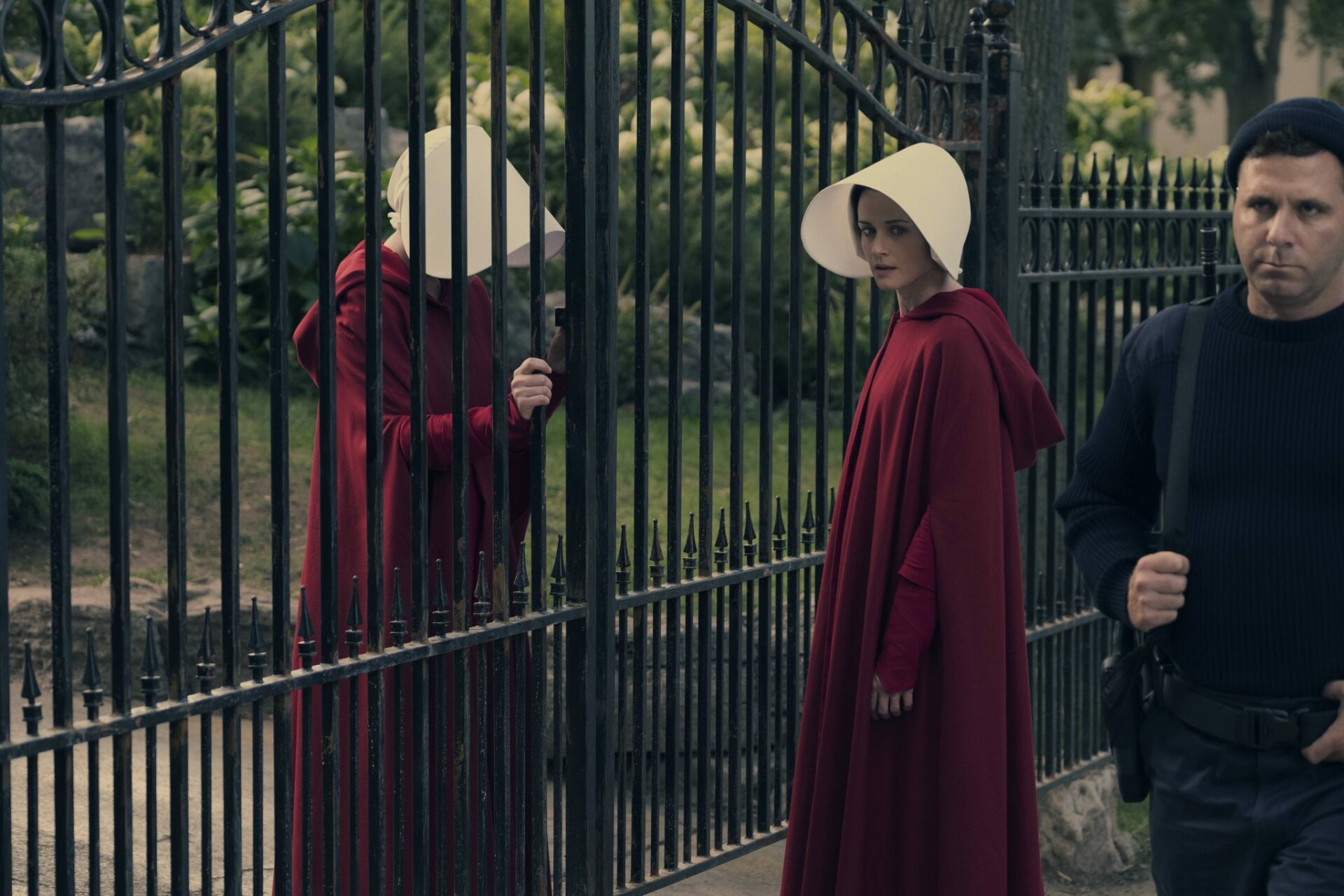 It's not surprising that The Handmaid's Tale resonated when it aired back in 2017 and even today in the modern era. Back when the book was released, the idea of a ruthless government who are hellbent to discriminate or worse, make life difficult for people who does not fit into the "traditional category" was simply unfathomable.
When New York Times reviewed the book for the first time, they said that they "can't see the intolerance of the far right, presently directed not only at abortion clinics and homosexuals but also at high school libraries and small-town schoolteachers, as leading to a super-biblical puritanism by which procreation will be insisted on and reading of any kind banned."
Fast forward to the modern United States post-Trump era, it seems that America were getting pretty close to actually being Gilead. Texas recently passed a law that put bounties to anyone who commit or assist in any way an abortion, even if it's out of state. In a lot of states they are going after books that are deemed critical or challenge the "traditional family values", and where there's a secret handbook among politicians and special interest group to push for Gilead-like theological-based laws in United States.
And let's not get started on the fact that the United States actually went through an actual riot on capital grounds where rioters were trying to held Congress hostage. Because that's actually how Gilead got it's start in The Handmaid's Tale.
Even Margaret Atwood shared the same sentiment during the show production, she said that "'We're not living in Gilead yet, but there are Gilead-like symptoms going on", especially in United States.
Who knows that if these attacks and secretive method continues, we might actually live in the world of The Handmaid's Tale.