Talk about a show that was never afraid to go to dark places –- legendary teen drama "Degrassi: The Next Generation" tackled just about every hot-button issue under the sun, including sexual assault, murder, teen pregnancy, abortion, suicide, coming out, self-harm, and anything else you could think of. As a result of constantly pushing the envelope with some genuinely realistic and compelling characters, "Degrassi: The Next Generation" aired for an incredible 14 seasons. The show ended in 2014, and its quasi-reboot, "Degrassi: Next Class," had its last episode back in 2017, leaving fans craving more.
Some fantastic news was delivered for long-waiting "Degrassi" fans when HBO Max announced a reboot set to launch in 2023. In honor of that fresh take on one of one the greatest teen shows ever, we wanted to take a look at some of the biggest stars of "Degrassi: The Next Generation," as well as a couple of lesser-known cast members, to see what they're all up to so many years after their time on the show came to an end. Here is what the "Degrassi: The Next Generation" cast is doing today.
Shenae Grimes-Beech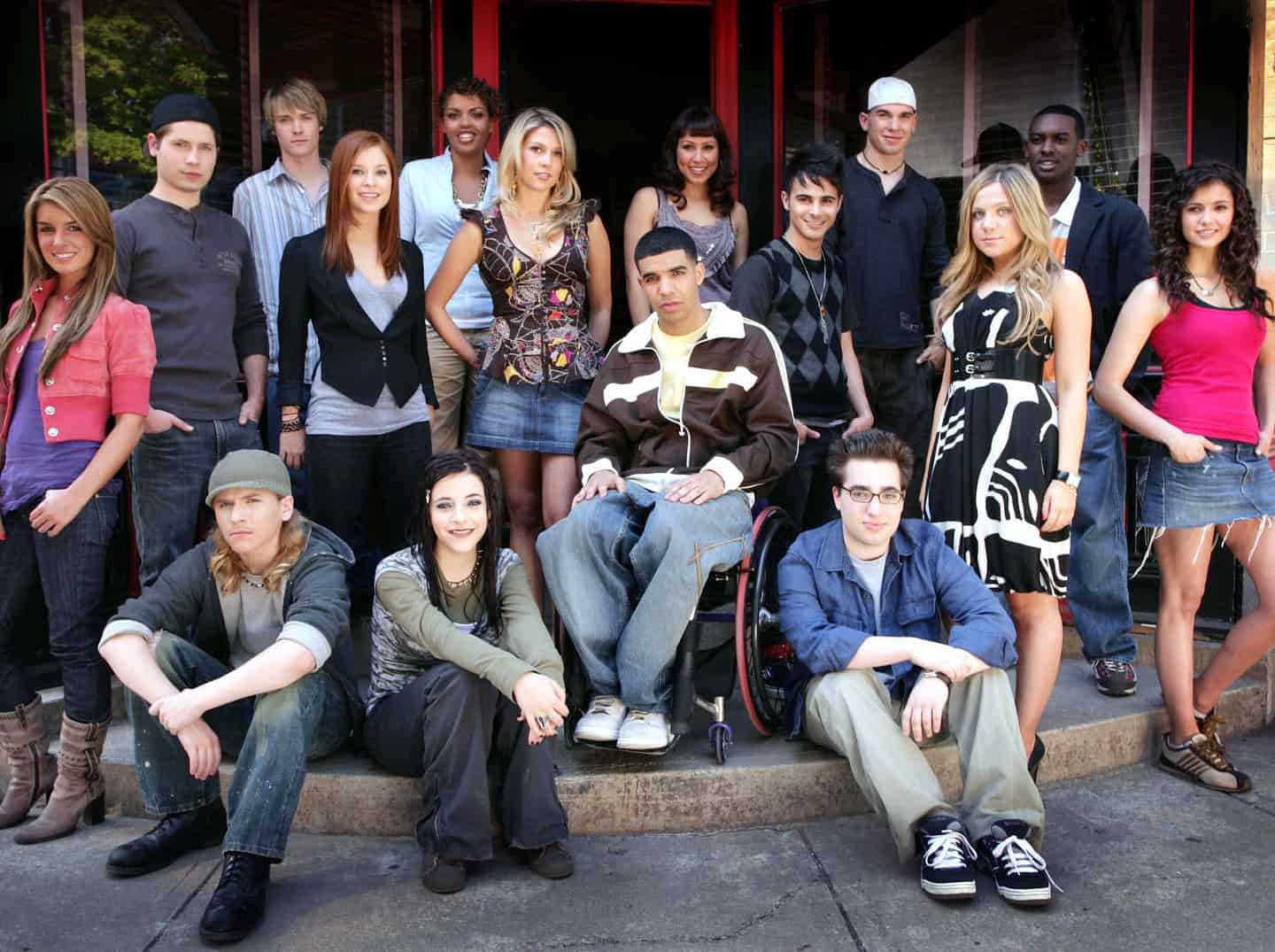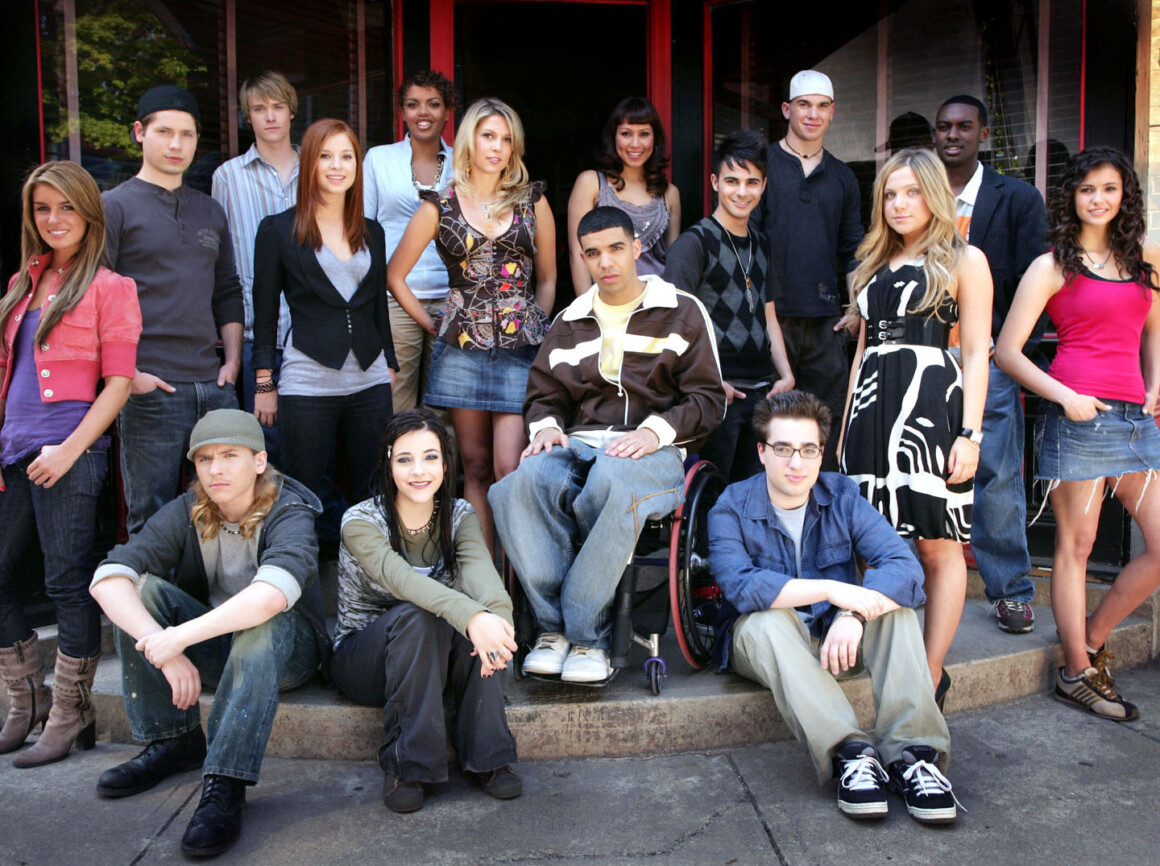 Starting on Degrassi in 2004 as Darcy Edwards, Shenae Grimes-Beech was a big part of the early success of "Degrassi." Grimes-Beech's character went through a lot of emotional turmoil, experiencing rape, depression, anxiety, and suicidal thoughts through her time on the show. Darcy showcased impressive strength and determination through great difficulties, which allowed her to be one of the more enduring characters in the show's history. Grimes-Beech appeared in five seasons and 40 episodes of the show before moving on to another hit show after she secured the role of Annie Wilson on the American reboot of "90210."
On top of her two big recurring roles, Grimes-Beech went on to have a successful career in television. She found a niche in TV movies, starring in "Picture This" alongside Ashley Tisdale and "True Confessions of a Hollywood Starlet" with JoJo and Valerie Bertinelli. She also had a great role in 2011's "Scream 4" as Trudy, a character in that film's in-universe slasher series "Stab."
Grimes-Beech seems to have left acting behind, with her last acting role coming back in 2018. US Weekly reported on her marriage Josh Beech back in 2013, and the two are still together, and recently welcomed their second child in August 2021. On top of being a busy mom, Grimes-Beech operates a successful YouTube channel, where she tackles topics like motherhood and pregnancy while having fun with her family. She occasionally references "Degrassi" too, bringing back old co-star Cassie Steele to react to some key "Degrassi" moments.
Nina Dobrev
As teen mom Mia Jones, Nina Dobrev made an immediate impression on season 6 of "Degrassi: The Next Generation." Mia was a really interesting character on "Degrassi," and Dobrev's nuanced performance really helped the character shine as she went through emotional relationships with J.T. (Ryan Cooley) who was murdered, and Peter (Jamie Johnston), who she left to move to Paris to pursue a career as a model in Season 9.
The Canadian actress wasted no time looking for her next great role, landing the leading role in CW's popular "The Vampire Diaries," where Dobrev starred as Elena Gilbert for 134 episodes over six seasons. Dobrev has continued to have a very successful acting career, appearing in lots of films over the years, including "The Perks of Being a Wallflower," "Let's Be Cops," "xXx: Return of Xander Cage," "Flatliners," "Run This Town," and "Then Came You." She also had a lead role on the TV series "Fam." Dobrev is still a successful actress, recently appearing in Netflix's romantic comedy "Love Hard" in the lead role. Dobrev was also one of the performers in Drake's music video "I'm Upset," which Vulture notes acted as a sort of "Degrassi" reunion. Dobrev seemed to enjoy the experience and said, "it was really cool to get everybody together" on "Live with Kelly and Ryan."
Jake Epstein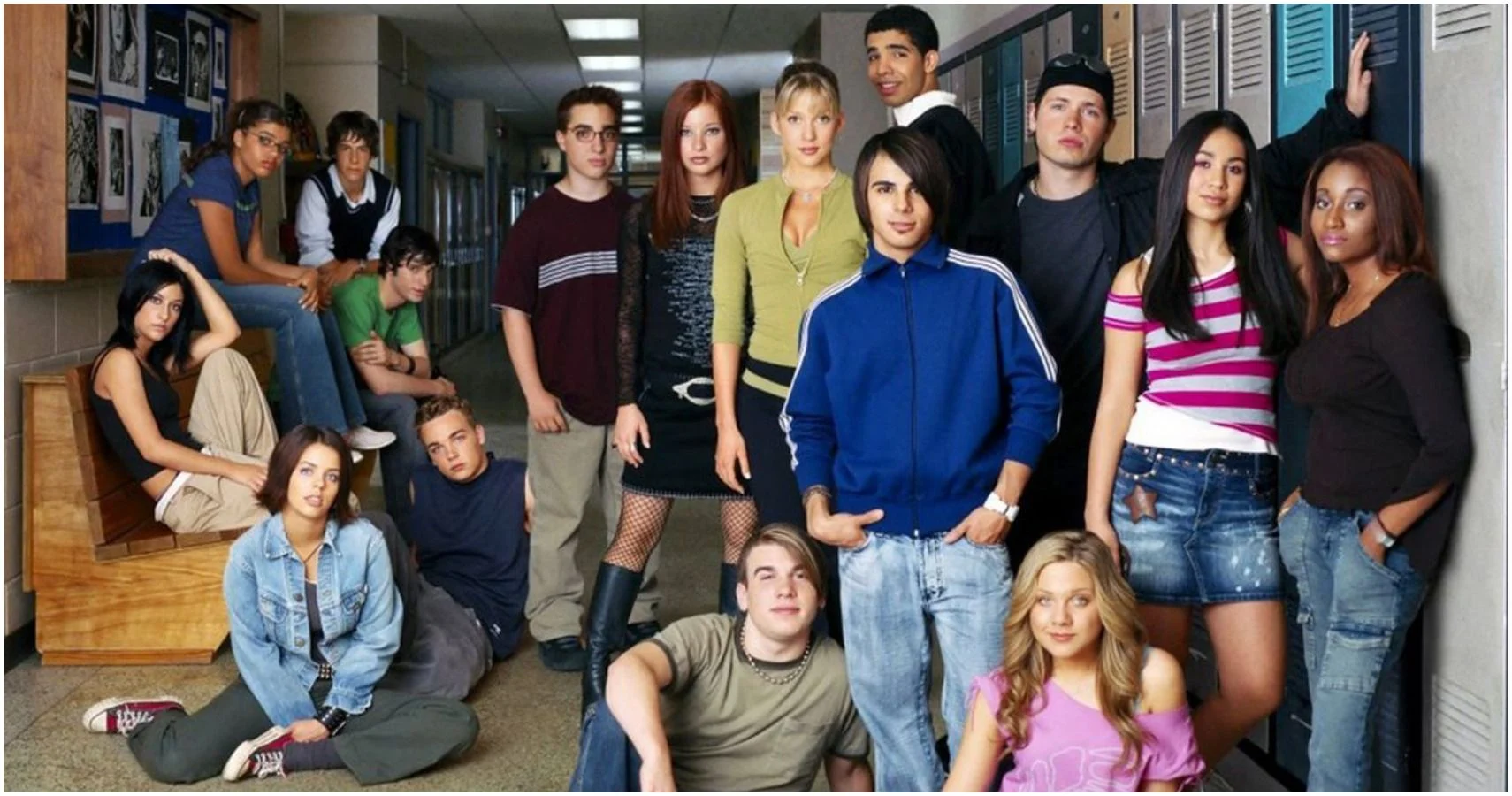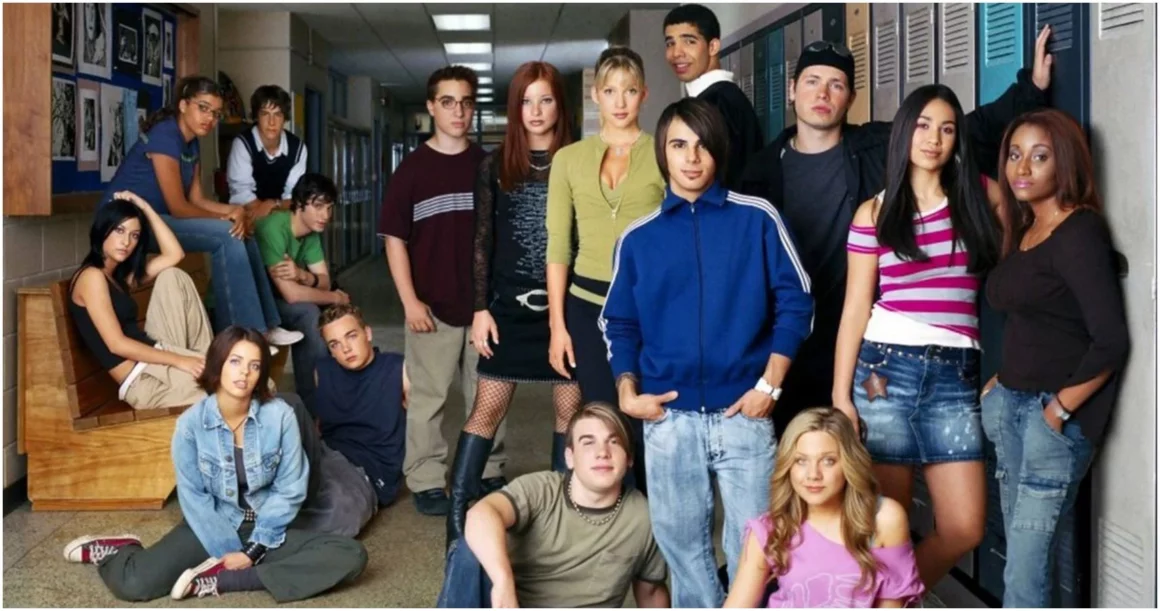 Jake Epstein played Craig Manning on "Degrassi: The Next Generation" for over 70 episodes and went through some real trials and tribulations through seven seasons of the show. Craig struggles with an abusive father and drug abuse while dealing with his bipolar diagnosis. Though Craig makes a lot of mistakes and ends up treating a lot of people poorly, Epstein always gave a great performance, and it was wonderful to see his character become a successful musician in the world of "Degrassi." Epstein even reprised his role for a couple of episodes of the reboot "Degrassi: Next Class," reappearing as a successful musician.
Epstein has managed to maintain a successful career as an actor into adulthood. After leaving "Degrassi" in 2009, Epstein had roles in "Murdoch Mysteries" and "Blood Pressure," as well as guest spots on shows like "Being Erica" and "My Babysitter's a Vampire." Epstein also found himself with recurring roles on two major television shows: he played Brian in "Suits" for 11 episodes and Chuck on "Designated Survivor" for 28 episodes.
The Canadian star also has managed the tricky feat of finding success in the theater. Epstein became Spider-Man in 2011 in "Spider-Man: Turn Off the Dark" on Broadway and had roles in "Beautiful: The Carole King Musical" and "American Idiot," amongst others. Epstein continues to act, most recently starring as Alphonso in Netflix's "The Umbrella Academy."
Stacey Farber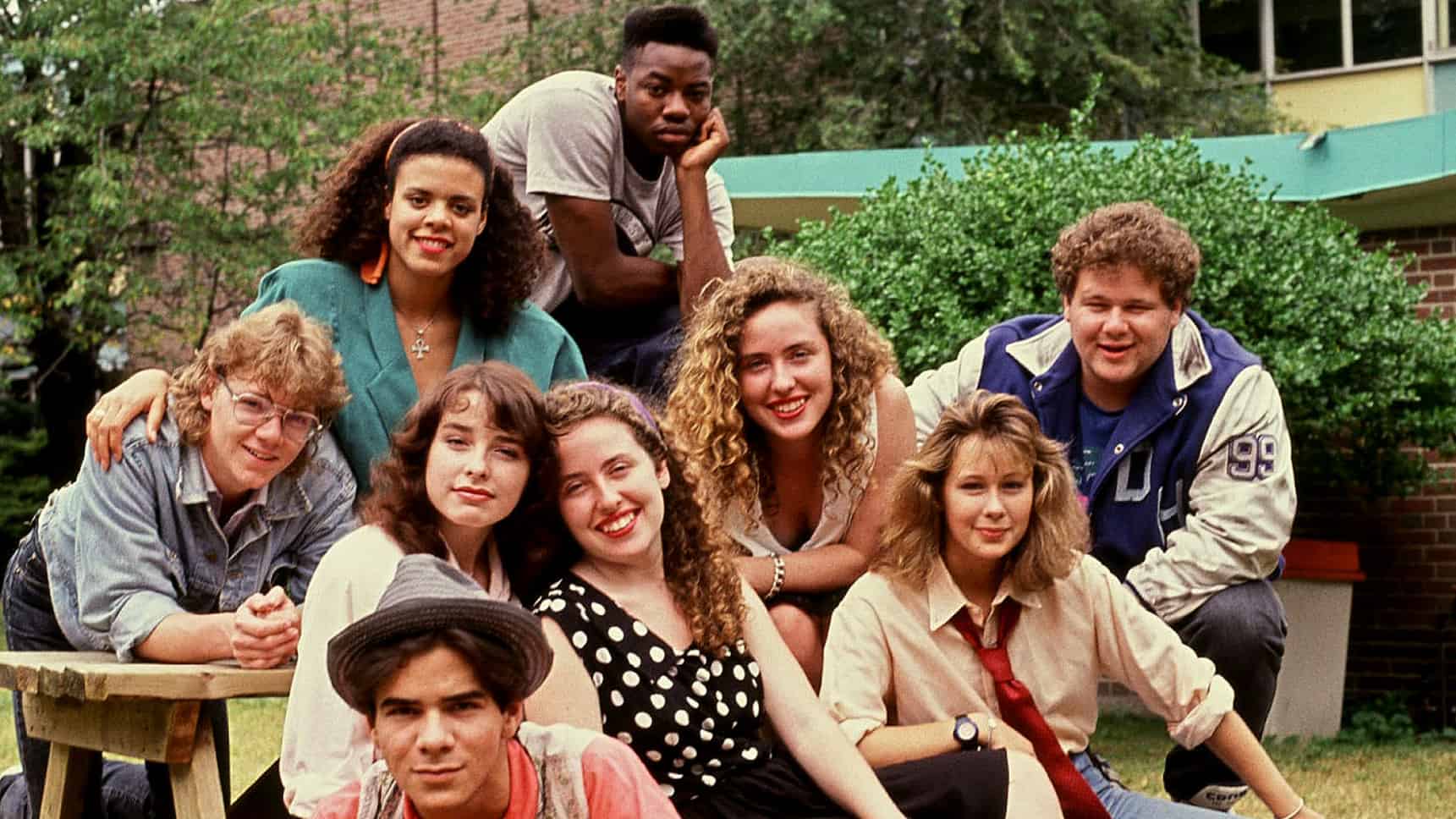 Goth girl Ellie, played by Stacey Farber, was a mainstay of "Degrassi: The Next Generation" from 2002 to 2009. Ellie had an impressive evolution on the show as struggling with an alcoholic mother and a distant father and suffering through self-harm in one of the show's most groundbreaking moments. Ellie grows into a quietly confident character that always helps everyone and ends up pursuing a successful career in journalism. Unlike Ellie, Farber continued to pursue her career in acting, and "Degrassi" was only the start of her impressive, well-rounded career.
After "Degrassi," Farber had the lead role as Jessie Hill in the series "18 to Life" and appeared in six episodes of "Cult" as E.J. She appeared in popular shows like "Rookie Blue" and "Chicago Justice," landing yet another recurring role in "Saving Hope" as Dr. Sydney Katz. Farber's star only continues to rise, and 2018 was an especially impressive year for the actress, as she had roles in major TV shows "Grace and Frankie," "UnREAL," and "Schitt's Creek," as well as being part of Drake's music video "I'm Upset."
Farber's story doesn't end there, as she's had big roles in "Diggstown," Superman and Lois," and the huge hit series "Virgin River," which was recently renewed for another two seasons. It's really difficult to transition from a child star to a successful adult actress, but that's something Farber has managed to do with considerable aplomb.
Melissa McIntyre
On "Degrassi: The Next Generation," Melissa McIntyre played Ashley Kerwin, one of the original cast members, performing in nearly 100 episodes from 2001 to 2008. Like many kids at Degrassi Community School, Ashley had her fair share of struggles, going from being one of the most popular kids in school to losing all her friends due to a drug problem. Ashely was quite cruel and conniving at times, but through her journey on "Degrassi," she became a well-rounded and developed individual who realized that genuine friendships were a lot more valuable than popularity.
Before her time on "Degrassi," McIntyre provided the voice of Cornflower on the 2000 animated series "Redwall," and during her stint on the show, she appeared in an episode of "Sue Thomas: F.B.Eye." After her time on "Degrassi: The Next Generation" came to a close, McIntyre put acting behind her, opting to get away from the cameras for a more private life. She did make a grand return to Degrassi Community School in Drake's music video "I'm Upset," which marked her first big appearance since 2008. McIntyre is somewhat active on Instagram, and in January 2022 she posted about her time on "Degrassi," and even took part in a virtual reunion for the show as part of GalaxyCon.
R