Streaming service Netflix announced today that the second season of the original anime "B: The Beginning" will be available worldwide on-demand from March 18, 2021. Matching that, a new trailer has been released, which you can find below.
B: The Beginning Succession Again by Production I.G
The second season, titled "B: The Beginning Succession", was directed by Itsuro Kawasaki (Episode Director of the first season) in Studio Production I.G. Kazuto Nakazawa ("Moondrive") as a supervisor and wrote the script together with Katsunari Ishida. The music was again composed by Yoshihiro Ike.
The 12-part first season, which was released on Netflix in April 2018, was produced by Kazuto Nakazawa and Yoshiki Yamakawa at Studio Production I.G. Kazuchika Kise was responsible for the storyboard, while Yukio Nagasaki worked as a sound director.
B: The Beginning Season 2 Visual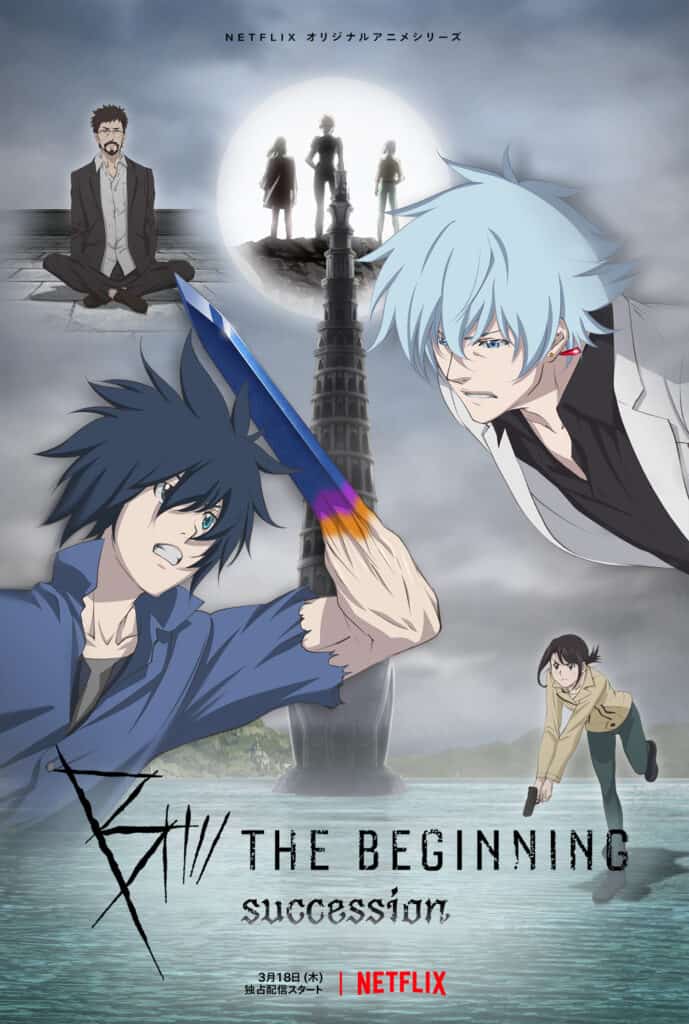 B: The Beginning Trailer
B: The Beginning Action
After Keith and Koku have successfully investigated the latest events, the world is at peace again. Keith returned to the RIS in the months that followed to conduct his own investigation, and Koku leads a peaceful life with Yuna. One day they receive a visit from Kirisame, who actually died at the Institut Faura Balance.