On the official website of the original anime "Bakuten!!" it was announced today that the series will be broadcast on Japanese television from 8 April 2021.
Anime launches in April 2021
The gymnastics anime "Bakuten!!" is produced under the direction of Toshimasa Kuroyanagi ("The Great Passage") in the studio ZEXCS. Toshizo Nemoto ("Log Horizon") writes the screenplay, while Yuka Shibata ("Kimi ni Todoke") adapts the original character design of Robico ("My Little Monster") for the animation. The music is composed by Yuki Hayashi.
The opening song entitled "Seishun no Enbu" is by the singer Centimillimental, who is known for the opening and ending of "Given". You get a little foretaste in the trailer below.
It is not yet known whether "Bakuten!" will also make it into the simulcast and later on DVD and Blu-ray.
Bakuten! Visual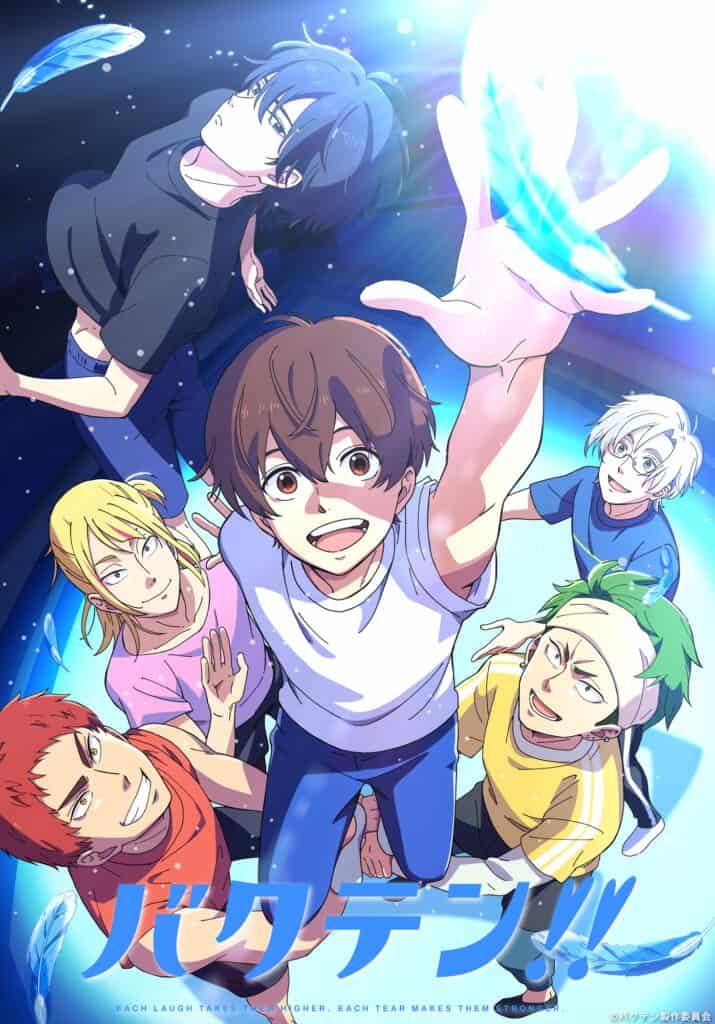 Bakuten! Trailer
Bakuten! Action
Shoutarou Futaba is fascinated by rhythmic gymnastics for men. After enrolled at Soshukan High School, he immediately joins the school team. The series tells the story of a team of unique Senpai and Yoshiya Misato, a classmate who is now famous for tournaments in rhythmic gymnastics. They are all aiming for a common goal.