Just a few days ago, the streaming service Netflix announced that a VTuber N-ko will soon represent the anime content of the platform. Today the official mascot made her debut.
Netflix VTubers ambassador for anime content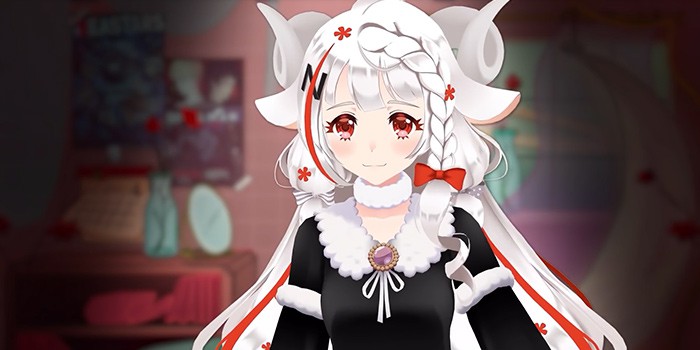 The Netflix anime ambassador listens to the name N-ko, or Mei Kurono, and is described as half sheep, half-human. The 24-year-old, who is due to celebrate her birthday on August 29 and is from Los Gatos, California, was designed by 2D illustrator Fubuki and created as a VTuber by 3D model developer Tumidango-san.
N-ko's job is to inform more people about anime (Kiss Him Not Me Season 2) series and movies. Since behind the VTuberin is a Netflix employee who is very familiar with her own anime content, she should be able to explain the charm of the titles particularly well.
Netflix now plans to regularly upload videos with N-ko to YouTube, in which the VTuberin presents various anime in English and Japanese. "The N-Ko Show" will also be a weekly live broadcast from 30 April 2021.
Rob Pereyda, Head of Anime at Netflix, said in a press release: "Through N-ko, our team is looking forward to participating in the exciting anime conversations that are already taking place online and sharing all the great anime Netflix has to offer. Please join me and welcome N-ko to the anime world!"
You can watch an announcement video as well as an introduction video of N-ko below this line. Both videos are available with English subtitles.
VTuber N-ko Announcement video
Presentation video