On the official website of the "Touken Ranbu" franchise, it was announced on Feb 14 that a new anime project is currently being prepared.
New Film Series Starts in 2022
The new project is a film trilogy entitled "Special Touken Ranbu: Hanamaru – Setsugetsuka", which is expected to be shown in Japanese cinemas from 2022. Further details are yet to be released at this time.
Touken Ranbu is an online card collectible game that spawned two TV anime adaptations. The first adaptation by studio Doga Kobo ("My Senpai is Annoying, Osamake, Plastic Memories), Touken Ranbu: Hanamaru, aired from October 3, 2016 to December 19, 2016 with 12 episodes. The second adaptation by studio ufotable, Katsugeki/Touken Ranbu, is slated to premiere in July 2017.
"Touken Ranbu" currently consists of three series, the first series of which, entitled "Touken Ranbu: Hanamaru", was broadcast on Japanese television in autumn 2016. In the summer of 2017, a second series with an alternative setting followed with "Katsugeki/Touken Ranbu", before a sequel to the first series was broadcast in the winter of 2018 with "Zoku Touken Ranbu: Hanamaru". In addition, the first series is available on Amazon Prime Video on demand.
Touken Ranbu: Hanamaru Announcement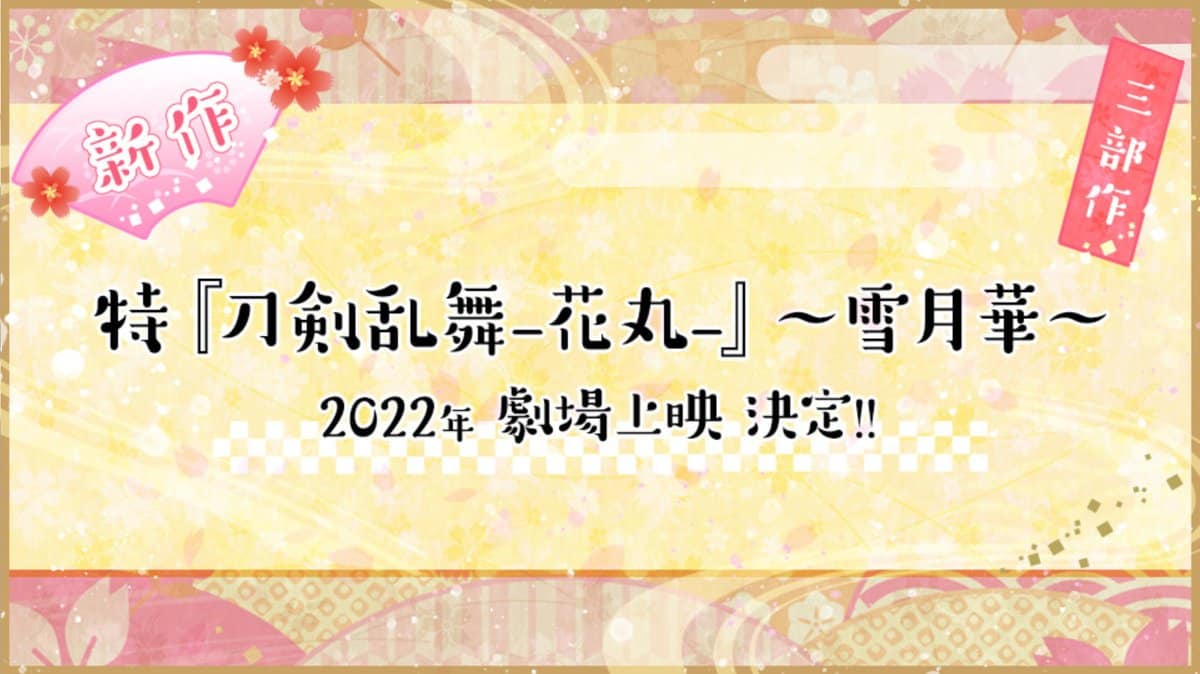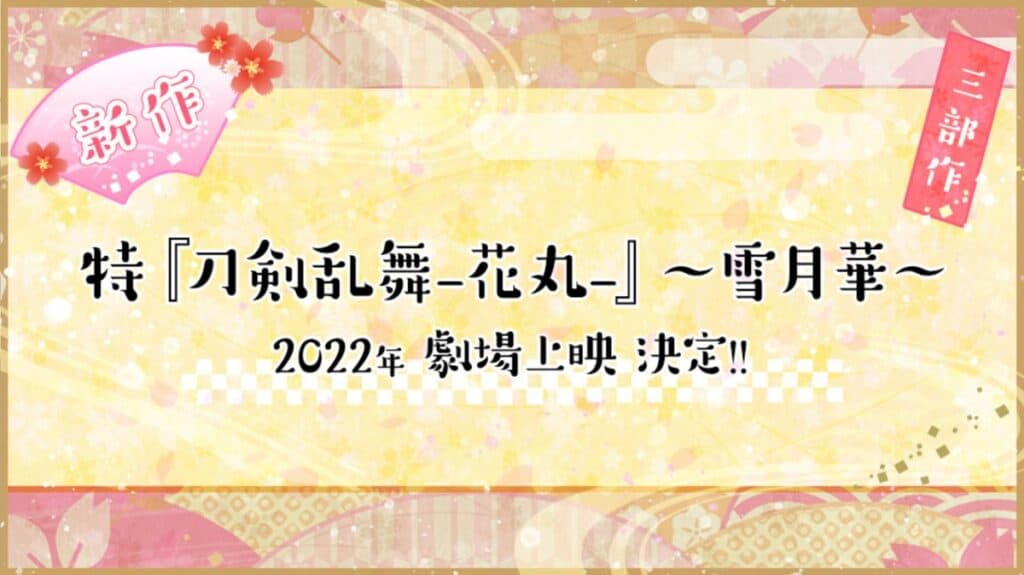 Touken Ranbu Action
In 2025, the Touken Danshi, legendary swordsmen, will have the task of keeping the time-reversal army at bay. It wants to change the course of history but did not reckon with the men who were once historic swords before they were transformed into human beings. So they are now throwing themselves into relentless duels to protect history.