Rascal Does Not Dream of Bunny Girl Senpai, in short, Bunny Girl Senpai is one of the most popular anime titles in the romance genre. Not only romance, but it also has the supernatural genre as the anime is set in a world where a syndrome called the 'Puberty Syndrome' exists, which affects the lives of the characters for the worse.
The anime series is an adaptation of a light novel under the same name, which is written by Hajime Kamoshida and illustrated by Keiji Mizoguchi. It was published by ASCII Media Works in 2014 and is currently sitting at the 12th volume.
The anime adaptation of Bunny Girl Senpai is done by CloverWorks, the studio that can be seen producing several famous anime titles such as The Promised Neverland, Darling in the FranXX (together with A-1 Pictures), Horimiya, Dakaichi and Wonder Egg Priority. CloverWorks is currently working on new anime titles like Akebi's Sailor Uniform, which will be aired sometime around Winter 2022, and the anime series Sono Bisque Doll wa Koi Wo Suru, which is an adaptation of Shinichi Fukuda's ongoing manga.
Bunny Girl Senpai Season 2 Release Date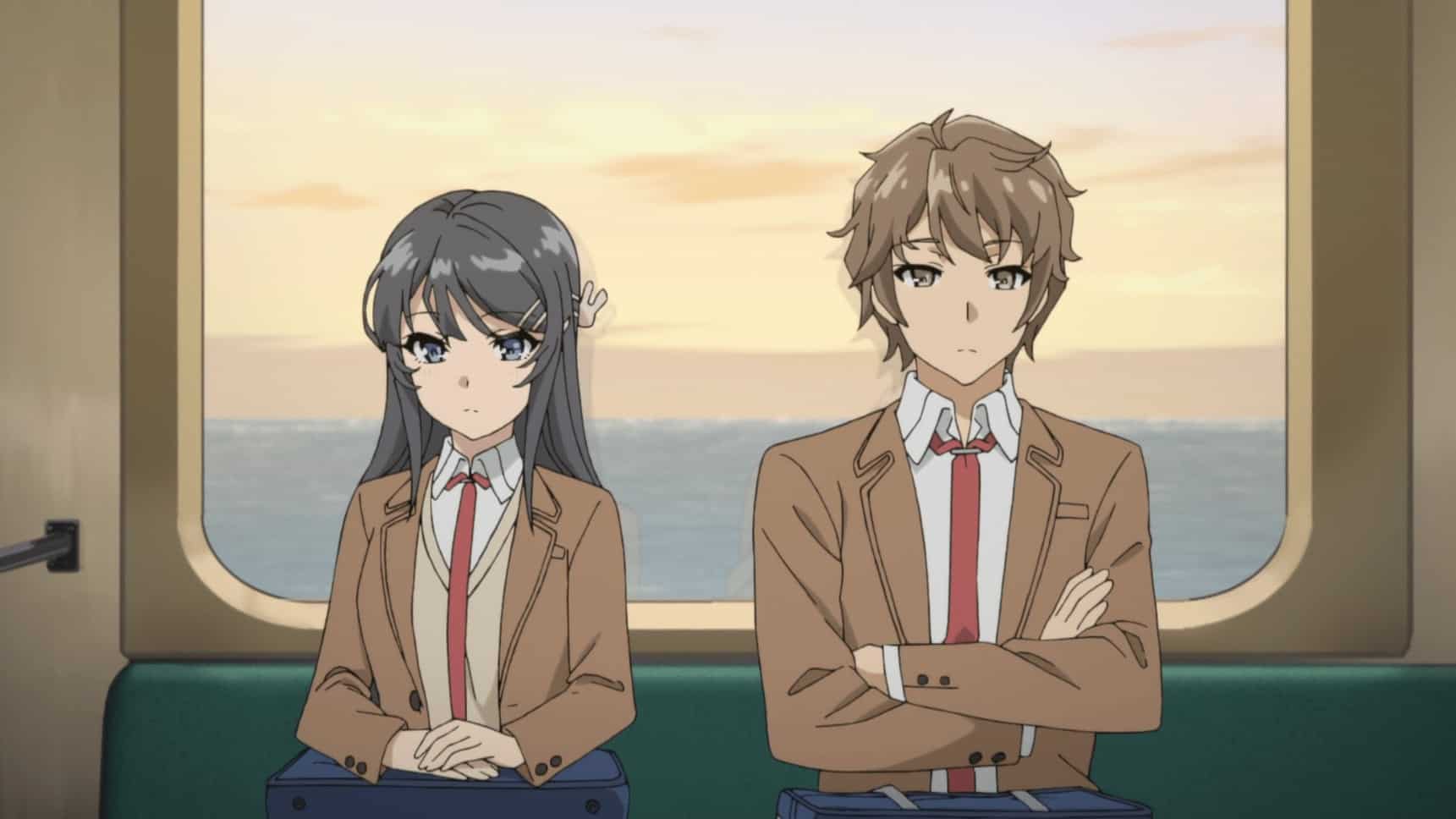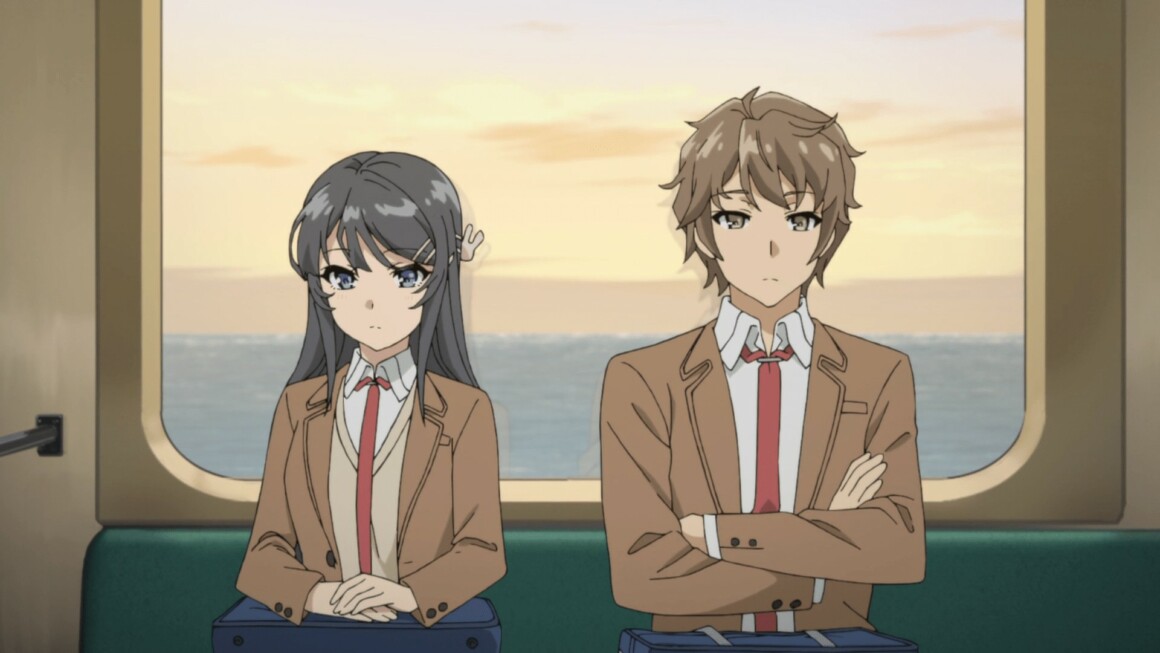 The first season of Bunny Girl Senpai was first aired on October 8, 2014, before finally concluding with 13 episodes on December 27, 2018. It was followed by a sequel in the form of a movie that was released on June 15, 2019. As the movie has left the fans with a cliffhanger, they are immediately in need of a second season to see the continuation from the movie. So, when will Bunny Girl Senpai Season 2 be released?
As of now, we haven't received any words from the studio nor the original author of the series. However, it is possible for us to have a second season sometime in the near future. The anime series including the movie has already adapted 7 volumes out of so far 12 volumes of the light novel, which is not enough source material to go for a season renewal. In order for it to be sufficient enough, we would have to wait until at least 2022.
Also, as the anime series is pretty popular in the community and has received a lot of love from the fans, it adds a reason for CloverWorks to have another run on the anime series. As a matter of fact, the first season of Bunny Girl Senpai has successfully placed the 62nd position for being the most popular anime title of all time in MyAnimeList.
At the end of the day, all we could do is wait for the news of Bunny Girl Season 2. If everything goes well, then it would be safe to expect the second season to be announced sometime in 2022. Anyway, if we have received any, we would make sure to update them on our website. So, Stay tuned!
Bunny Girl Senpai Has a Manga Series!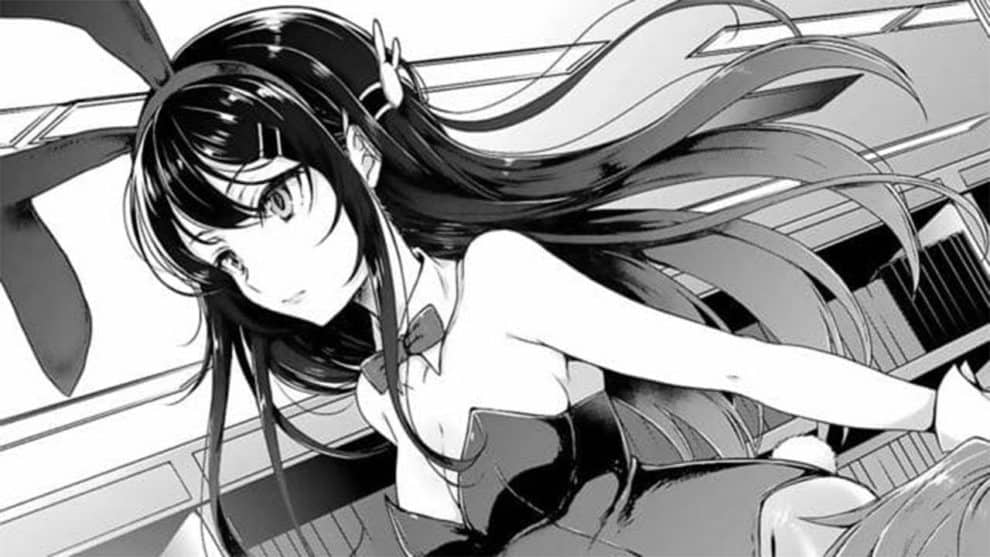 There is also a manga adaptation of the same title that is based on the light novel, illustrated by Tsugumi Nanamiya. It has been published since January 2016 by Dengeki G's Comic. At the time of writing, there are five volumes so far that have been released. The manga can already be enjoyed by fans outside Japan, as Yen Press has released the English version on August 18, 2020.
Actually, Bunny Girl Senpai has a lot of manga series, as each of the story arcs from the light novel has received its own manga. The first, second, and third arc was adapted into a standalone manga entitled Seishun Buta Yarou wa Bunny Girl-senpai no Yume Wo Minai, Seishun Buta Yarou wa Petit Devil Kouhai no Yume Wo Minai, and Seishun Buta Yarou wa Logical Witch no Yume Wo Minai respectively.
Bunny Girl Senpai Action
The rare and inexplicable Puberty Syndrome is thought of as a myth. It is a rare disease that only affects teenagers, and its symptoms are so supernatural that hardly anyone recognizes it as a legitimate occurrence. However, high school student Sakuta Azusagawa knows from personal experience that it is very much real, and happens to be quite prevalent in his school.
Mai Sakurajima is a third-year high school student who gained fame in her youth as a child actress but recently halted her promising career for reasons unknown to the public. With an air of unapproachability, she is well known throughout the school, but none dare interact with her—that is until Sakuta sees her wandering the library in a bunny girl costume. Despite the getup, no one seems to notice her, and after confronting her, he realizes that she is another victim of Puberty Syndrome. As Sakuta tries to help Mai through her predicament, his actions bring him into contact with more girls afflicted with the elusive disease.
(Source: MyAnimeList)