As part of a live stream for "Code Geass", a new anime series entitled "Code Geass: Z of the Recapture" was presented today. You can see the first teaser image below.
Code Geass: Z Of The Recapture From SUNRISE
The new series is directed by Yoshimitsu Ohashi ("Witchblade") in the studio SUNRISE. Noboru Kimura ("Amagami SS") writes the script, while Takahiro Kimura adapts THE original character design of CLAMP for the animation.
The story, which will take place after the end of the film "Code Geass: Lelouch of the Re;surrection" from 2019, will again be written by SUNRISE, Ichiro Okouchi and Goro Taniguchi. Further details, such as a start date, are still pending.
The original anime "Code Geass: Lelouch of the Rebellion" consists of two seasons of 25 episodes each, which were broadcast on Japanese television between October 2006 and September 2008.
Code Geass: Z Of The Recapture Teaser Visual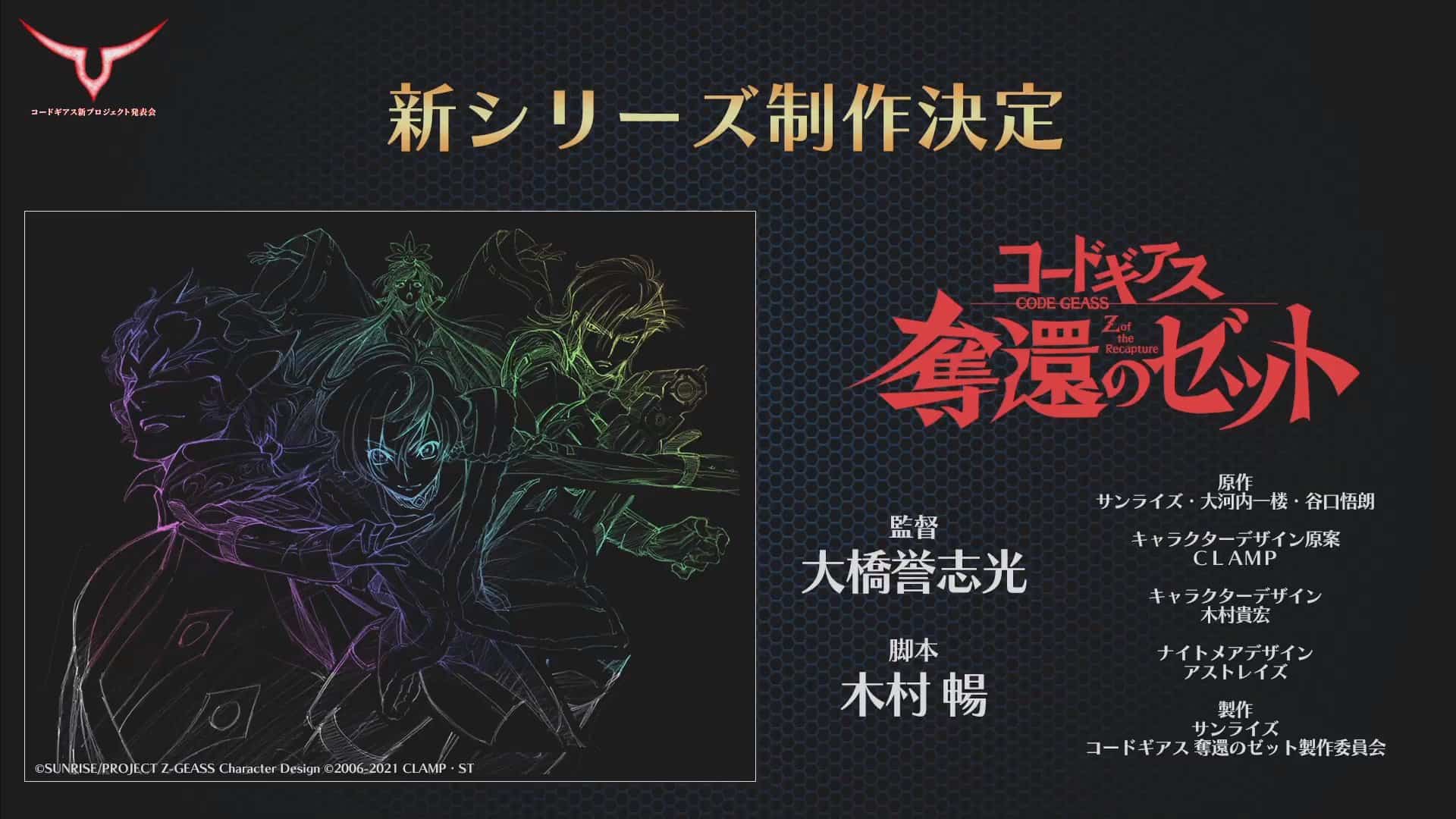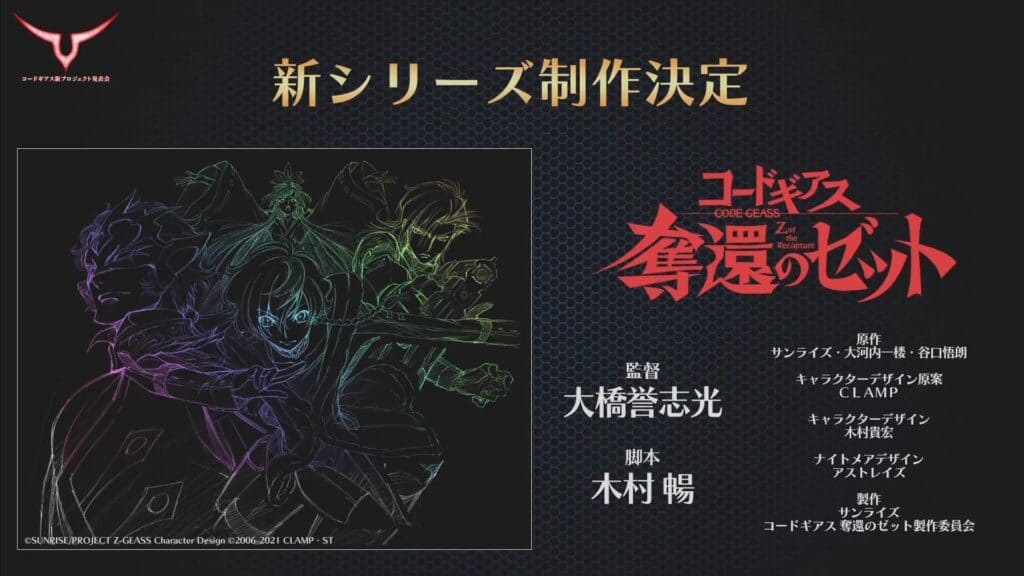 Code Geass Action
In a merciless war, the Holy British Empire smashes the Japanese forces and conquers the country in no time. As a result of this defeat, Japan loses its independence and becomes the eleventh colony of world power. From now on, the Japanese are called "Elevens" and crammed into ghettos; all their fundamental rights are denied to them. But there is resistance: Lelouch wants to destroy the great power.