Earlier we Published about On Dr. Ramune Anime New Visual. On the website of the anime adaptation of "Dr. Ramune Mysterious Disease Specialist" (Japanese: "Kai Byoui Ramune") it was announced today that the series will be broadcast on Japanese television from January. In addition, a new trailer has been released, which you can find below.
Dr. Ramune Release Date
The anime series is directed by Hideaki Ooba ("Kyoukasho ni Nai!") at Studio Platinum Vision (Kono Oto Tomare). Ayumu Hisao ("Devils Line") is responsible for the series composition, while Youko Sato ("7SEEDS") contributes to the character design.
Crunchyroll secured a license to "Dr. Ramune Mysterious Disease Specialist" and will be showing the series in the original tone with English subtitles in the simulcast in the winter season 2021.
Release Date of Dr. Ramune Mysterious Disease Specialist anime it was announced that the series will be broadcast from January 9, 2021.
The manga series "Kai Byoui Ramune" was written by Aho Toro and has been published in the "Shounen Sirius" magazine since 2017. The Japanese publisher Kodansha has so far published three volumes. A English language publication has not yet been announced.
Dr. Ramune Visual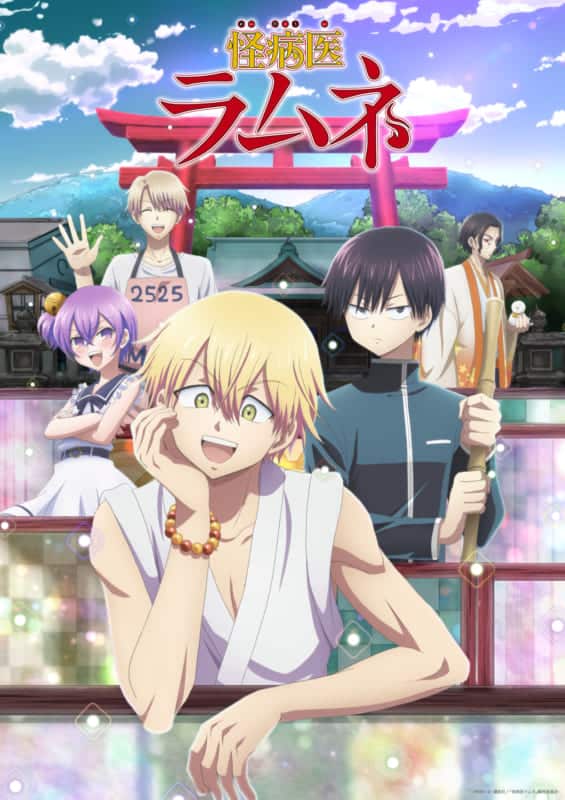 Dr. Ramune Promo
Dr. Ramune Characters, Cast & Staff
I. Character & Cast
II. Production Team
| | |
| --- | --- |
| Original | Adantoro (published by Kodansha Sirius KC) |
| Director | Hideaki Oniwa |
| Producer | Production Committee for "Ramne, a Fish Doctor" |
| Character Design | Yoko Sato |
| Music | Tetsuro Oda |
| Animation production | Platinum Vision |
| Sound Director | Kazutaka Takakuwa |
| Series Composition and Screenplay | Aye Hisao |
Dr. Ramune Action
As long as people carry hearts in their chests, there will also be a certain kind of pain in them. This opens the door to "strange things" that trigger a mysterious illness that is unknown to many, but still very real.
But there is a doctor who fights this disease, in which even modern medicine despairs. His name is Ramune and he not only hardly looks like a doctor, but also has a very loose mouthpiece! However, when he encounters patients with this mysterious disease, he quickly recognizes the root of their pain and can cure it. But it's not always so easy.