This Sunday, the last season of "Attack on Titan" starts on Japanese television. Fittingly, a new visual has now been unveiled, which you can see below.
Shingeki no Kyojin: The Last Season Starts On Sunday
The fourth season of "Attack on Titan" will start on Japanese television on December 6, 2020 and will be directed by Yuichiro Hayashi ("Dorohedoro") in studio MAPPA ('Chainsaw Man, Attack on Titan, Kakegurui, Jujutsu Kaisen, Zombieland Saga & The Idaten Deities Know Only Peace'). Hiroshi Seko ("Mob Psycho 100") writes the script, while Tomohiro Kishi contributes the character design. Hiroyuki Sawano ("Attack on Titan") and Kohta Yamamoto ("Blue Exorcist") compose the music.
The opening song, titled "My War", is contributed by the band Shinsei Kamattechan, who was already responsible for the ending of the second season. The new ending song "Shock" is by Yuuko Andou, who was previously responsible for the ending of "Gilgamesh".
Shingeki no Kyojin: The Last Season Visual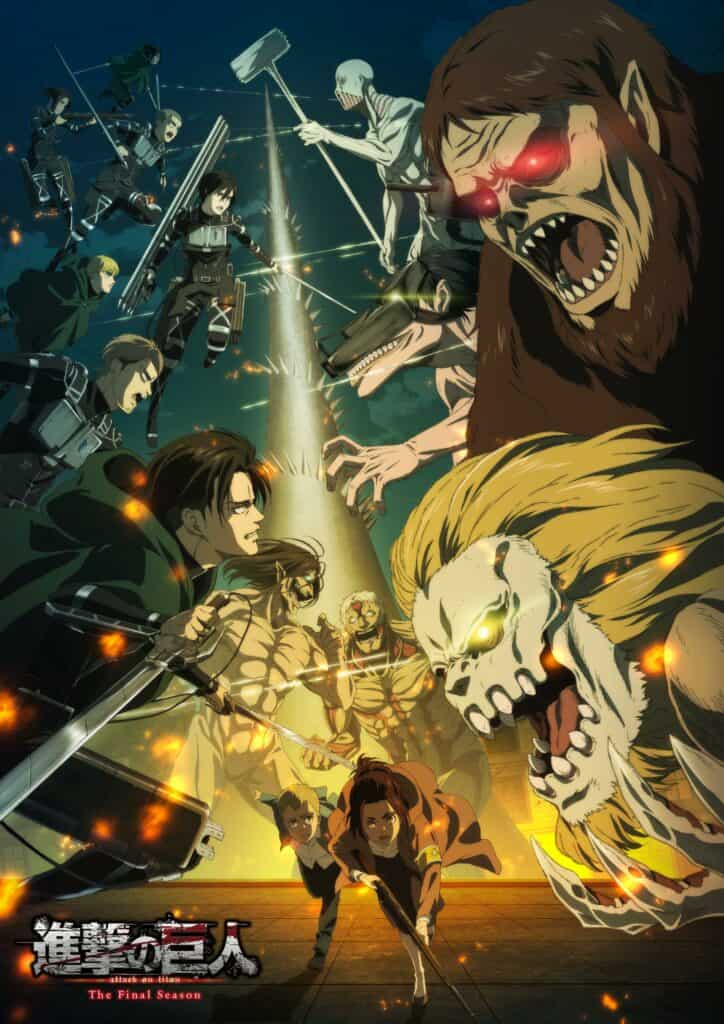 Action
A century ago humans were threatened with extinction when an unbeatable and terrible enemy appeared: the titans, gigantic monsters that devoured much of humanity and forced the few survivors to lock themselves behind high walls. Behind these walls stands Eren Jaeger, a boy who dreams of crossing them to see the outside world and who lives his everyday life with his parents, his adoptive sister Mikasa Ackerman and his friend Armin Arlert.
One fateful day, however, humanity remembers its fate once again when a gigantic 60-meter titan appears in front of the first row of walls, protecting people from their most fearsome enemy. So Eren, Mikasa and Armin lose their home and all hope, while our protagonist takes an oath: His goal in life will be to destroy all titans. Thus begins a story of survival and war in which its characters must solve the mystery behind the existence of these terrifying beings.