Death in Paradise is a long-running crime detective drama that is a joined production between BBC and France 2. Although doesn't reach quite a popularity outside Europe, there's enough demand from fans in both countries that wants Death in Paradise Season 11.
So if you are fans of the show, no matter who you are, and wondering whether or not there will be Death in Paradise Season 11 because information regarding this show is rarely reported in mainstream publications, well we got you covered!
You don't have to disappear and commit crimes to find it out, we are here to tell you everything you need to know about Death in Paradise Season 11.
Will there be Death in Paradise Season 11?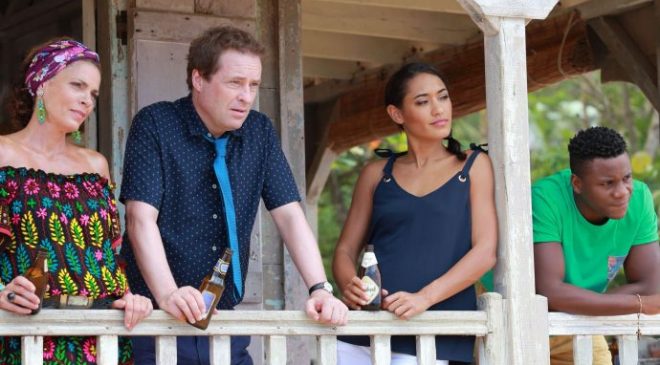 Yes! Death in Paradise Season 11 is happening and will air sometime in 2022 on the respective TV channels, BBC3 and France 2. If you are not located in Europe the show will also air on PBS but Death in Paradise rarely gets syndicated nor does it ever landed on any global streaming services like Netflix just yet, so you are out of luck.
The filming of the show has already on the French Caribbean island of Guadeloupe, which doubles for Saint Marie. So expect the show to land sometime in the middle of 2022 on the respective TV channels mentioned above.
Of course, there is still the pandemic to reckon with – so delays can't be entirely ruled out. But the team who make Death in Paradise are a pretty determined bunch. In 2020 they had to postpone filming for series 10 (planned for April), but production company Red Planet Pictures was able to begin the shoot Guadeloupe several months later – working against the clock to deliver the series in time for its usual BBC One broadcast in January.
But there's more! BBC and France 2 also announced that they are renewing the show back-to-back, so take this article as confirmation that Death in Paradise will be renewed for the eleventh AND twelfth season!
And of course, outside of the obvious new seasons, the show is also getting a Christmas Special. Because what is a BBC drama without a Christmas special?
Who will return in Death in Paradise Season 11?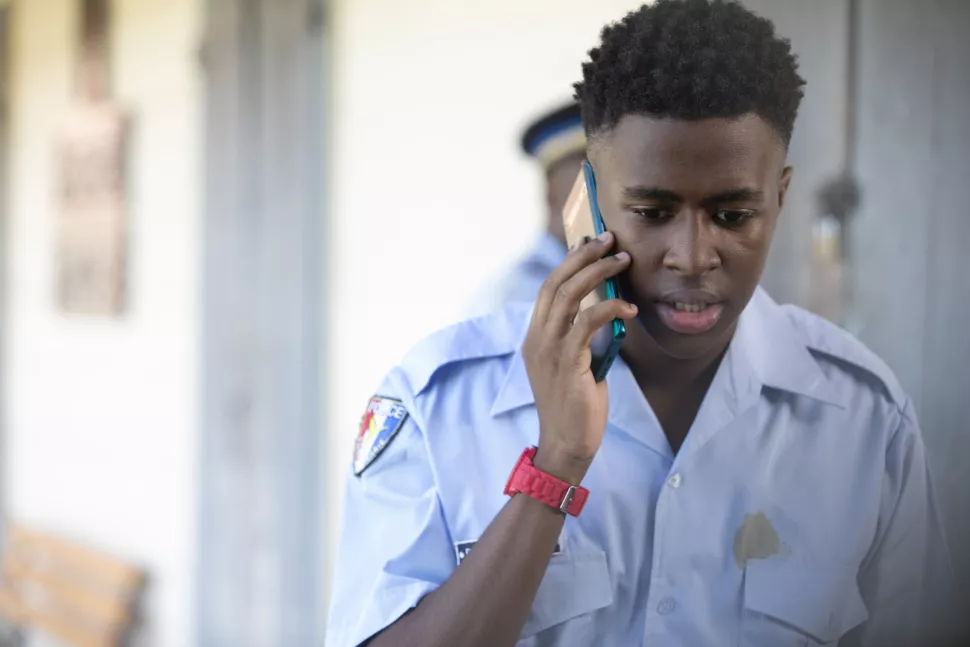 While the full Death in Paradise cast has not yet been officially confirmed for series 11, we do know a few things about who's coming back – and who's not.
Ralf Little will definitely be returning as DI Neville Parker as the actor had tweeted: "See you for series 11!"
And then there's DS Florence Cassell (Joséphine Jobert), who arrived back on Saint Marie at the beginning of Season 10 after an S.O.S. from Commissioner Selwyn Patterson (Don Warrington). She took up her old job with the Honoré Police, but it wasn't immediately clear whether she would stay for good. As we reach the end of the series, though, Florence seems to have settled back in on Saint Marie – and she has now been confirmed for Death in Paradise Season 11.
Also returning are Officer Marlon Pryce (Tahj Miles), the young serial offender who joined at the start of Season 10; Mayor Catherine Bordey (Élizabeth Bourgine), who narrowly escaped becoming a murder victim in Season 10 when she was strangled in her own home – but now seems to have made a full recovery; and Commissioner Patterson (Don Warrington).
But unfortunately, JP Hooper's time in Saint Marie is up – as the character has moved to a neighbouring island to take charge of the police training programme, following on from his success in turning Trainee Officer Marlon Pryce around. JP was written out of the show following actor Tobi Bakare's decision to exit Death in Paradise after seven seasons long run.
Are you excited for Death in Paradise Season 11? Let us know in the comments!