Harry Potter and the Philosopher's Stone was released on bookshelves across the globe in 1997, introducing young readers and adults alike into a mainstream wizarding and magic fantasy. Now, as Harry Potter 20th Anniversary is looming, fans are wondering what we will get.
The book series has gone through a lot and it came at the right moment, the book could have been lost in the sea of other fantasy book genre, but Harry Potter came out at the right time and seized the momentum as pop culture phenomenon by securing film adaptations that captivated an entire generation, and starting a franchise that spans for a decade.
Titled "Harry Potter and the Sorcerer's Stone," the first entry in the "Harry Potter" film franchise hit the big screen in 2001.
As of November 14, 2021, 20 years have passed since "Harry Potter and the Sorcerer's Stone" premiered and kicked off one of the biggest blockbuster sagas of all time. To commemorate the occasion, HBO Max will host an event called "Harry Potter 20th Anniversary: Return to Hogwarts" and bring back a bevvy of famous names from the series' past.
Who will be in Harry Potter 20th Anniversary Reunion?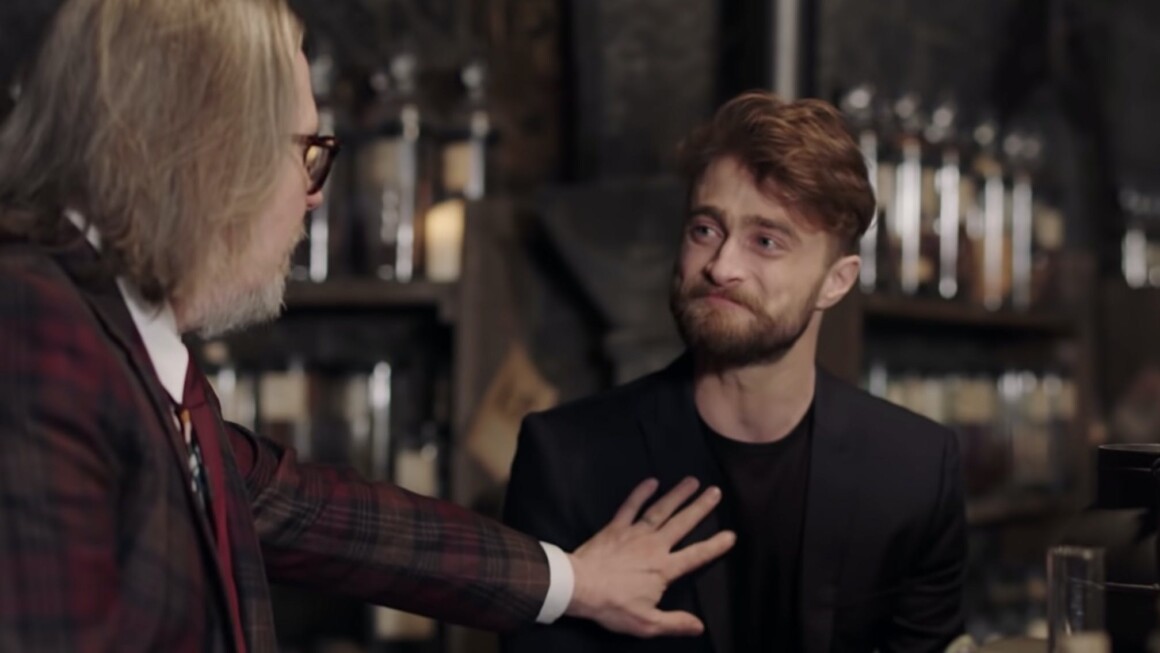 Almost, if not all the starts in the Harry Potter franchise will return for the anniversary reunion, as confirmed by the trailer released on Youtube. From Daniel Radcliffe, Rupert Grint, and Emma Watson as Harry, Ron, and Hermione, to all the supporting cast too.
From the actors behind Rubeus Hagrid, Sirius Black, Dean Thomas, Neville Longbottom, Dobby, and Luna Lovegood — Robbie Coltrane, Gary Oldman, Alfred Enoch, Matthew Lewis, Toby Jones, and Evanna Lynch — will all feature in some capacity. Additionally, Bonnie Wright, Mark Williams, and James and Oliver Phelps, who portrayed Ginny, Arthur, Fred, and George Weasley, respectively, have also signed on to appear.
The only two people who won't be there for the anniversary are the late actor Alan Rickman – who brought Profesor Severus Snape to life, and the author of the book herself J.K Rowling due to how she has become a liability to the public image of Harry Potter herself due to her controversial opinions on Twitter that she regularly tweeted out on daily basis.
Of course, what would the "Harry Potter" series be without its host of iconic villains? The man behind "The One Who Shall Not Be Named," aka Lord Voldemort, Ralph Fiennes, is set to drop by for a spell, with Helena Bonham Carter (Bellatrix Lestrange), Ian Hart (Professor Quirrell), Jason Isaacs (Lucius Malfoy), Tom Felton (Draco Malfoy), and Imelda Staunton (Dolores Umbridge) in tow (via Glamour). 
Return to Hogwarts – the Harry Potter 20th anniversary reunion special – premieres on New Year's Day (1st January 2022) on HBO Max and based on the trailer it seems that HBO Max is going all out on the anniversary extravaganza including a reunion party at the Hogwarts hall itself. We are surprised that the sets are still standing after all these years of no films set in Hogwarts for nearly a decade.
HBO released a first-look trailer for the special on Monday that gave fans a glimpse at the jaw-dropping sets the cast will reunite in
In the teaser clip, Radcliffe reflected: "The thing that scared me most was the implication that the most meaningful thing in our life was done. And there's something so joyous about seeing everyone and being like, 'It wasn't, though.'"
Grint also spoke with Watson about the "strong bond we'll always have," saying they're "family" and "will always be part of each other's lives."
Are you excited for Harry Potter 20th Anniversary Reunion? Let us know in the comments!