Recently we covered how Degrassi Cast is doing right now, as a reboot on HBO Max is anything but certain. But what about the rest of the cast? Well, we have gathered all information about the other cast members of Degrassi just for you!
Raymond Ablack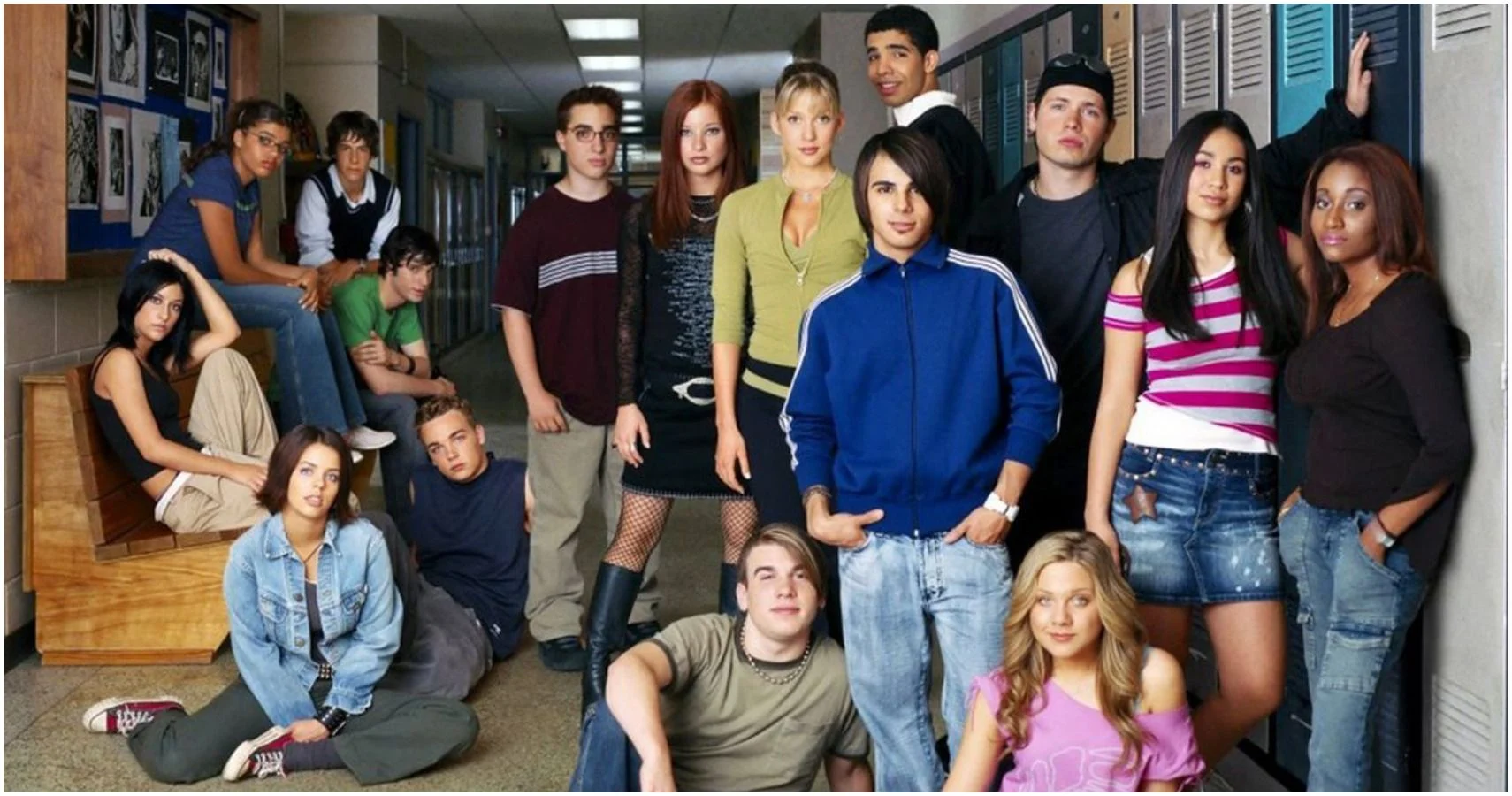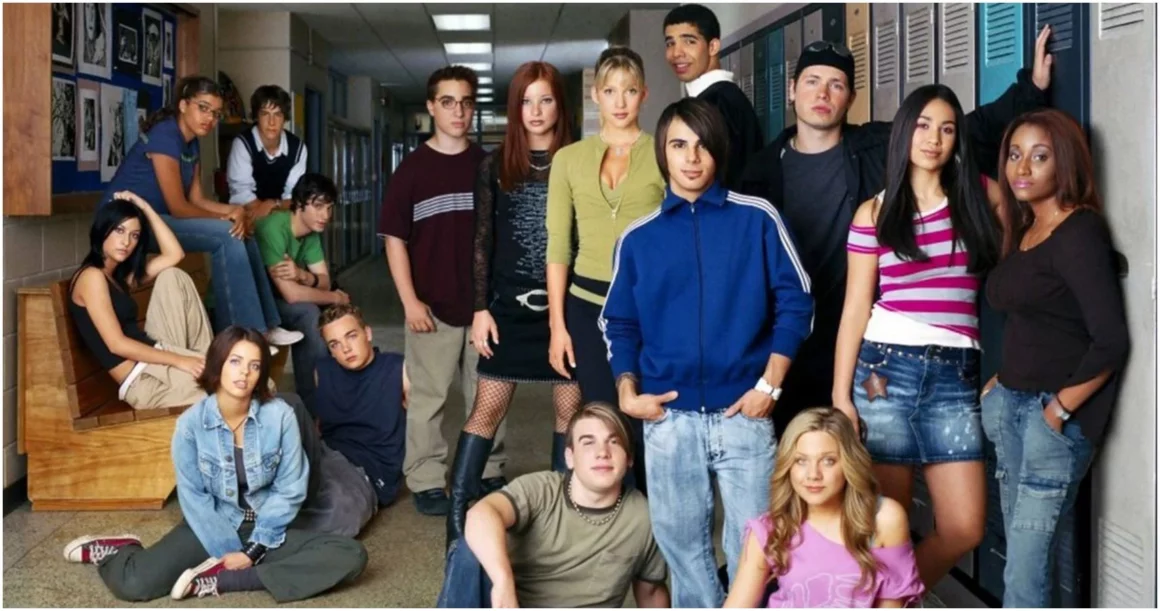 Raymond Ablack was a huge part of "Degrassi: The Next Generation" in its later seasons, appearing as Sav Bhandari from 2007 to 2011, appearing in nearly 100 episodes. Bhandari is a popular guy who comes into his groove when he becomes part of the band Studz with his friends, and his charming, effervescent persona made him one of the show's most delightful characters. Ablack reprised his role in "Degrassi: Next Class" for a couple of episodes in 2016.
Since his tenure on "Degrassi," Ablack hasn't shied away from the world of television and continues to star in prominent TV shows. He landed roles in "Defiance" and "Orphan Black" and played Gabriel in the Canadian web series "Teenagers." Ablack has also starred in a couple of big-time Netflix series, including "Narcos" in 2017, as well as "Maid" and "Ginny & Georgia" in 2021, and appears in every episode of the second season of "Ginny & Georgia." Ablack shows no signs of slowing down and even starred in the TV movies "Boyfriends of Christmas Past" and "The Wedding Ring" in 2021. It's wonderful to see that Ablack turned his time onto "Degrassi" into a flourishing tv career.
A.J. Saudin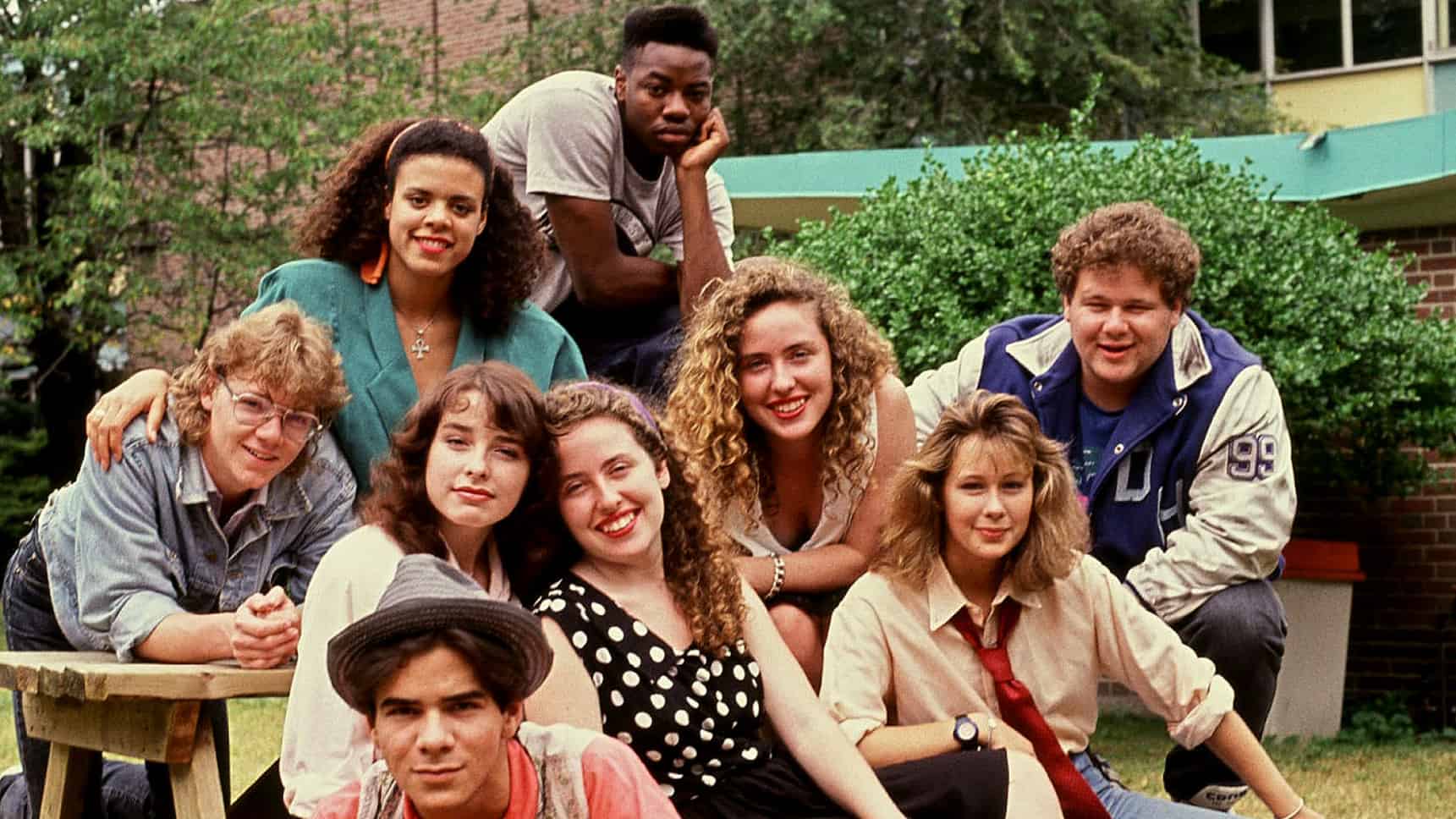 As the shy Connor DeLaurier, A.J. Saudin starred in "Degrassi: The Next Generation" from 2008 to 2015, featuring in over 100 episodes. Before appearing in the teen show, Saudin already had a pretty successful television career, recurring in shows like "Friends and Heroes" and "Da Kink in My Hair." The super-smart Connor was a lovely presence on the show, and his struggles with Asperger's were truly compelling, it was wonderful to watch his character develop over seven seasons of the show. In the show, Connor was part of The Three Tenners band, where he shone using music he created on his computer.
Perhaps it was a sign, as Saudin left the world of acting behind to work on a music career of his own. In 2016, The Huffington Post reported that he released his first single, "Sunset," quickly followed by "The Road." Saudin went on two release two EPs in 2017 with "Before I Met You" and "A Midsummer's Daydream," and featured in Drake's "I"m Upset" music video in 2018.
Dalmar Abuzeid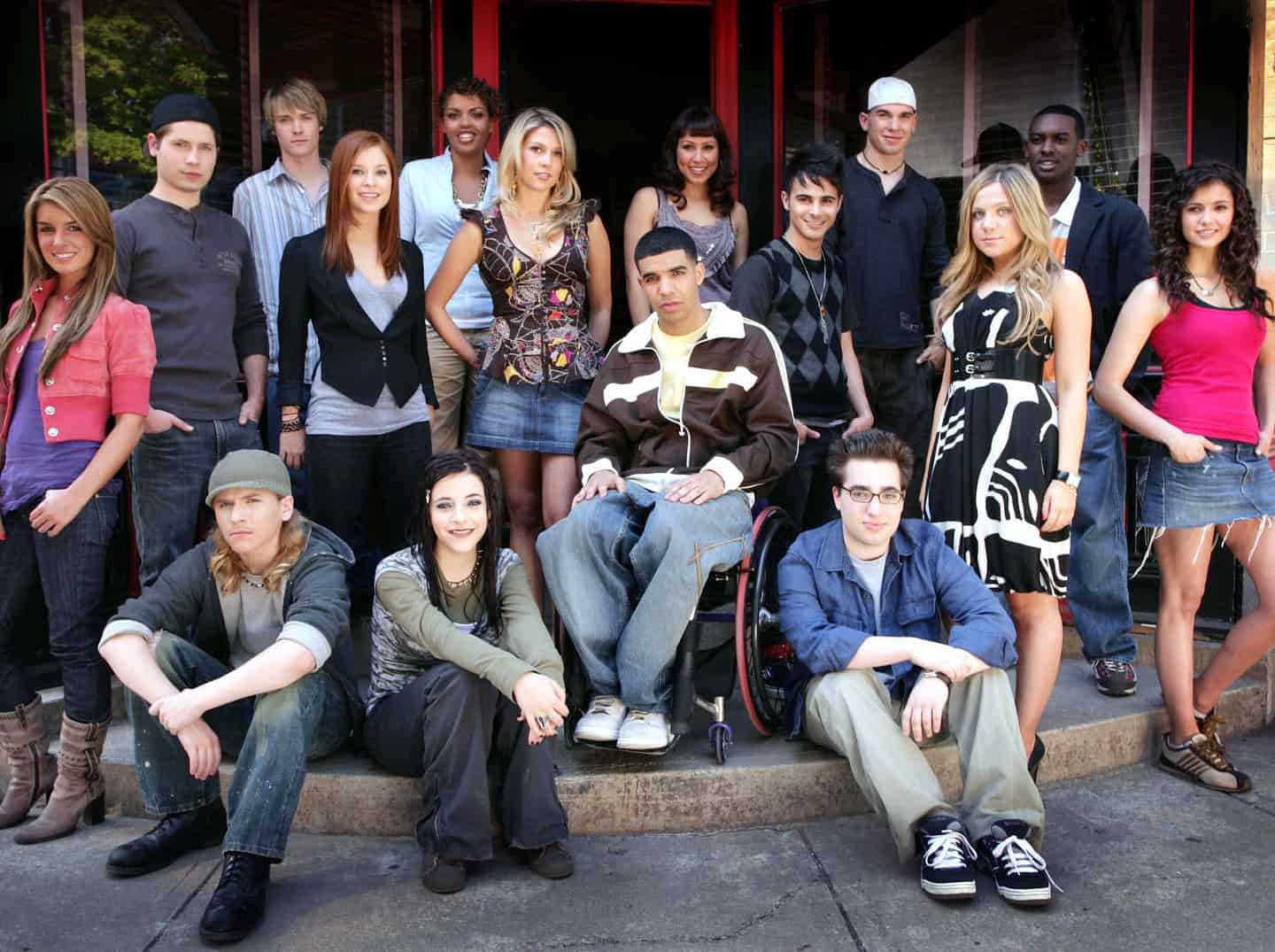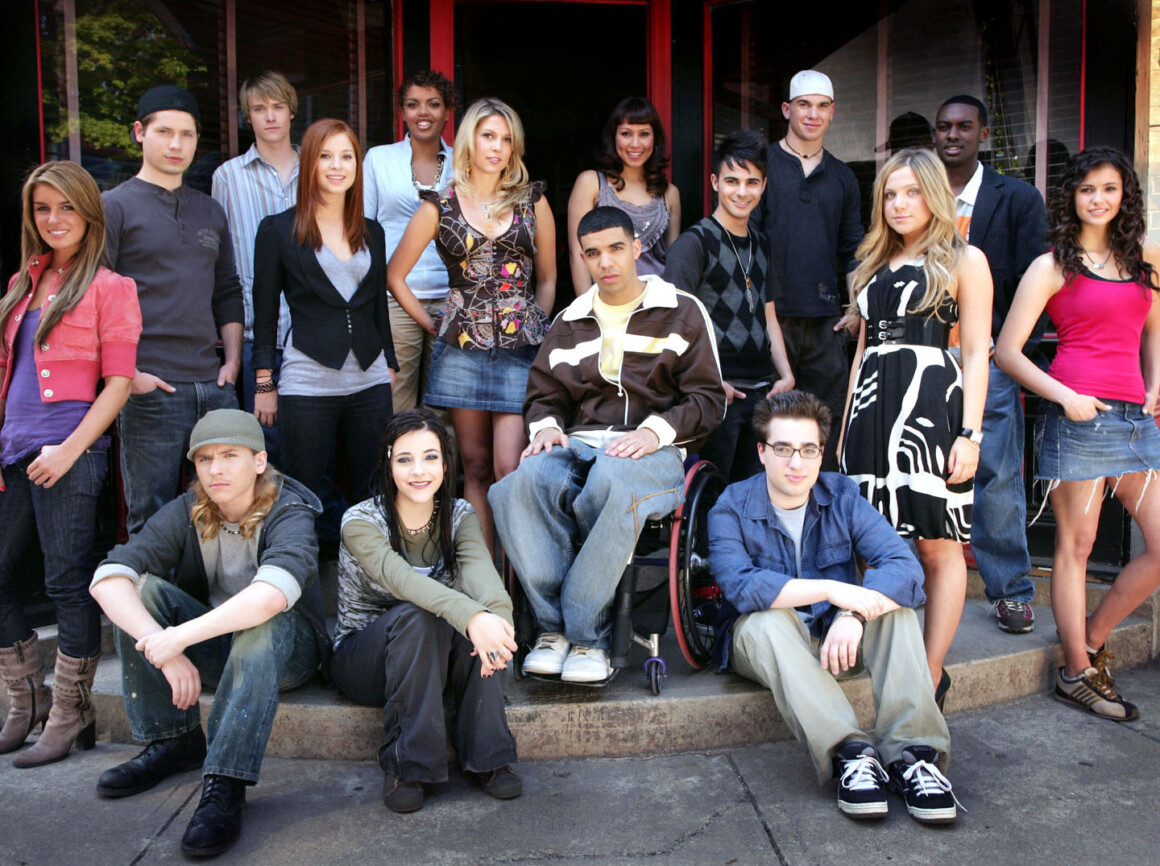 First appearing as the immature and rather dorky Danny Van Zandt in 2004, Dalmar Abuzeid flourished in turning Danny into a responsible and clever young man over six seasons of "Degrassi: The Next Generation." He was also a bandmate of Sav (the two have remained great friends in real life) in Studz and ends up attending the prestigious Cornell University.
After falling in love with acting in "Degrassi: The Next Generation," Abuzeid continued to pursue acting and thankfully has been quite successful in following his dreams. Abuzeid had a recurring role as Jarmin on "Majority Rules!" and appeared in "Hemlock Grove," "Dark Matter," and "Republic of Doyle," as well as the blockbuster movie "Pompeii." He also starred in the childhood educational program "TVOkids Bookaneers" and several other shows, including "Shoot the Messenger," "Condor," "Pure," and "Crawford."
Abuzeid was one of the many "Degrassi" alums to appear in Drake's music video for "I'm Upset," but the biggest moment in his career came with a guest role in "Anne with an E" as Sebastian Lacroix, appearing in 18 episodes. The role earned Abuzeid serious acclaim, and it earned him an ACTRA award for outstanding performance as well as a Canadian Screen Award.
Jake Goldsbie
One of the few characters to appear on the very first episode of "Degrassi: The Next Generation," Toby Isaacs was the geeky, computer-obsessed kid played by Jake Goldsbie. Goldsbie is credited on almost 100 episodes over the first eight seasons of the show, from 2001 to 2009. Before "Degrassi," Goldsbie had roles in the TV movie "Critical Choices" and "Black and Blue," as well as voice-acting roles in "Corduroy" and "Redwall." He continued to act in other shows while on "Degrassi," including appearances in "The Kid," "Prince Charming," "I Do, They Don't," and "Twitches."
After his time on the show came to an end in 2009, Goldsbie took a long break from acting, opting only for the occasional small role, such as his appearance in 2017's "Molly's Game," as well as parts in both "Mrs. America," and "Private Eyes" in 2020. Alongside the odd film and tv appearance, Goldsbie has found his greatest success in the world of podcasting and currently co-hosts StringerLab's "Sportsfeld," a comedy podcast that is a joyful look at the current world of sports. Though his character Toby never managed to, Goldsbie found love with his wife Cassie, whom he married in 2020.
Cassie Steele
As iconic Manny Santos, Cassie Steele had plenty of legendary moments over the first nine seasons and starred in over 100 episodes from 2001 to 2009. Manny Santos did it all over her time on Degrassi, going through teen pregnancy and a glorious journey into feeling comfortable in her own body, all while having one of the show's great romances with Jay (Mike Lobel). Santos had huge dreams of becoming a musician and actress, which was reflected in Steele's real life, who continued to pursue her career in acting after "Degrassi."
After her run on the show, Steele struggled with bullying, revealing to E! News "People couldn't separate me from my character. I felt like I was being bullied a lot at parties growing up and even at the mall … that was very difficult because I just wanted to make friends." Thankfully Steele shook off that difficult time and starred in several TV movies, including "Sorority Surrogate" and "The Dorm" in 2014, and "Twist of Fate" in 2016.
Steele's biggest role came in the sphere of voice acting, as she's starred as many characters in "Rick and Morty" over the show's five seasons. Steele almost shot into the stratosphere, as she signed on to star as the title character in Disney's "Raya and the Last Dragon." Unfortunately, Steele's dreams of being a Disney heroine were dashed, as she was replaced by Kelly Marie Tran, as reported by Independent, but Steele continues to act since being on "Degrassi"