Fans of Isekai anime beware: The Japanese company KADOKAWA recently announced that it will soon be holding a new exhibition entitled "Isekai Museum" and focusing entirely on the stories from another world.
Isekai Museum Opens in July 2021
The Isekai exhibition will take place from 17 July to 26 September 2021 at the KADOKAWA Culture Museum in Tokorozawa. There will be numerous storyboards, keyframes and artworks for the anime series "Re:ZERO", "Overlord", "KonoSuba" and "The Saga of Tanya the Evil."
In order to draw attention to the "Isekai Museum", a big quiz has been launched on the official website, where you can test your knowledge of the four franchise titles. Since May 1, 2021, this will be available in beginner difficulty, while the advanced quiz will start on June 5, 2021, and for professionals, it will start on July 3, 2021— but only in Japanese.
Those who reach the full score in the beginner test have the opportunity to participate in a raffle where they can win a badge that confirms their knowledge.
You can watch a commercial about the Isekai exhibition, which shows the main characters, among other things, as well as a visual with the female characters below this line.
Visual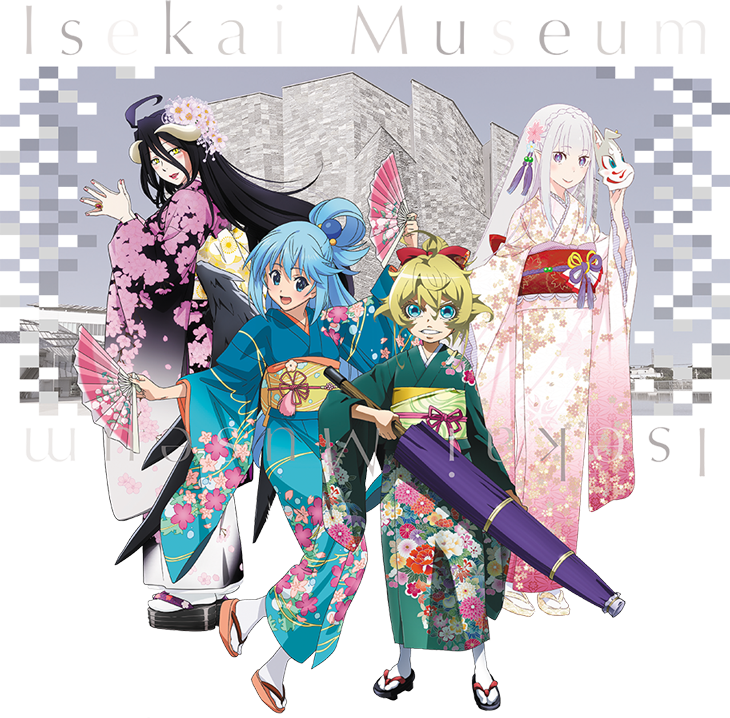 Commercial