Shokakukan's "Manga ONE" app recently announced that the anime implementation of the manga series "Battle in 5 Seconds After Meeting" (Japanese: "Deatte 5-byou de Battle") announced a few months ago will have its premiere in Japan this summer.
Battle in 5 Seconds After Meeting Anime Release Date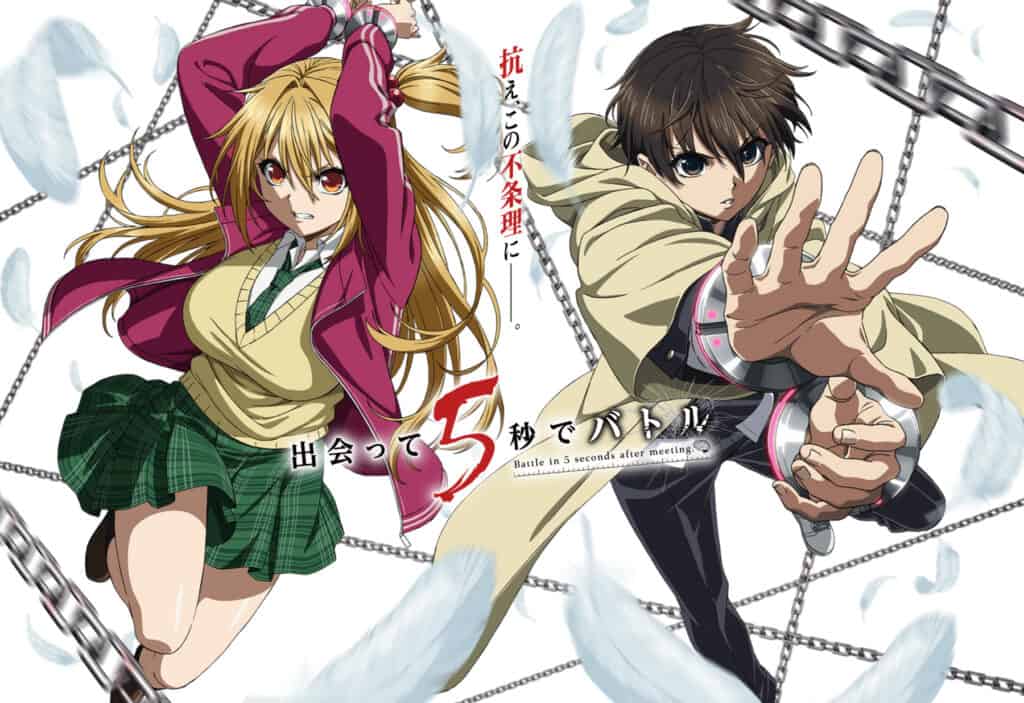 On the official website of the anime adaptation of "Battle in 5 Seconds After Meeting" (Jap.: "Deatte 5-byou de Battle"), it was announced that the series will be broadcast on Japanese television from July 12, 2021. At the same time, a first teaser and a new visual were released.
The series is directed by Nobuyoshi Arai (Episode Director at "Dorohedoro") at SynergySP and Vega Entertainment studios. Meigo Naito serves as Chief Director, while Touka Machida ("Are You Lost?") is responsible for the series composition. Tomokatsu Nagasaku and Ikuo Yamakado are involved as character designers. Studio A-CAT takes over the CGI production.
The opening song is titled "No Continue" and is by Akari Kitou, who contributed the opening to the series "TONIKAWA". The ending "Makeibe Jikkyou Play" is sung by Seiko Oumori, who is known as the interpreter of the seventh opening of "Black Clover".
"5 Seconds to Death" was written by Saizou Harawata, who first published the manga on his own website before a remake with drawings by Miyako Kashiwa in August 2015 in the "Ura Sunday" magazine. Shogakukan has so far sold 15 volumes in Japan, more than two million of which are now in circulation.
Battle in 5 Seconds After Meeting Visual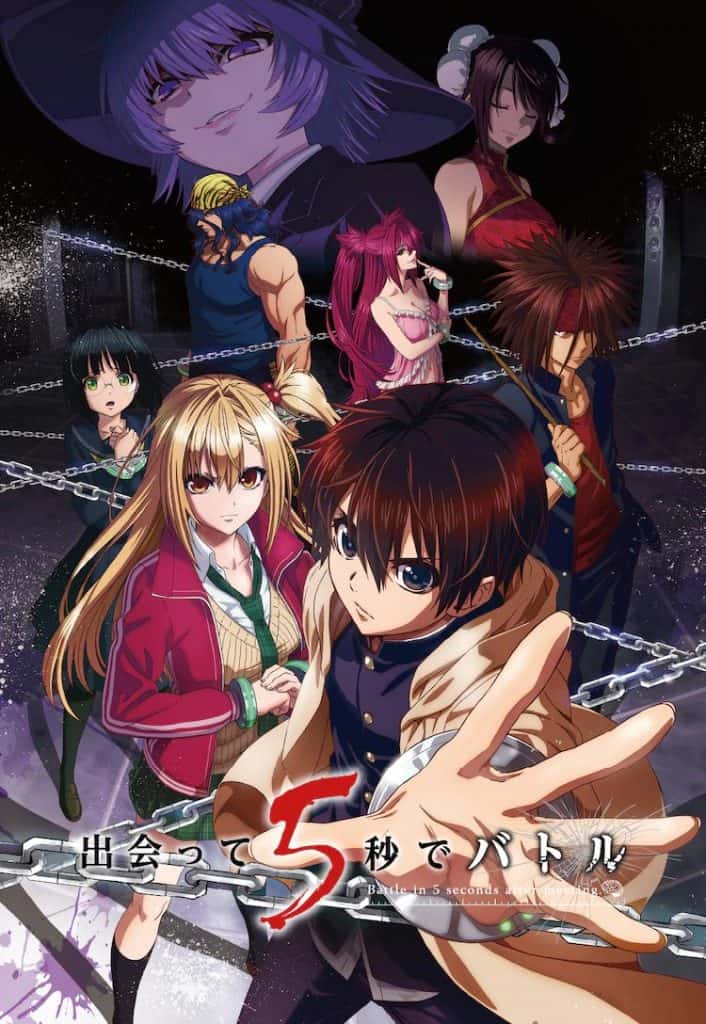 Battle in 5 Seconds After Meeting Teaser
Cast & Staff
| | | |
| --- | --- | --- |
| CHARACTER | CAST | OTHER WORKS |
| Kei Shiroyanagi | Ayumu Murase | Hinata Shoyo (Haikyuu) |
| Yumi Amagake | Aimi | Sherry (Plastic Memories) |
| Mion | Mayumi Shintani | Cindy Klein (Earth Maiden Arjuna) |
| Madoka Kirisaki | Kazuya Nakai | Roronoa Zoro (One Piece) |
| Shin Kumagiri | Yuichi Nakamura | Tsukasa (Dr. Stone) |
| Ringo Tatara | Miyuri Shimabukuro | Sally Simpson (Listeners) |
| Yan | Akari Kito | Suzune Horikita (Classroom of the Elite) |
| | | |
| --- | --- | --- |
| POSITION | STAFF | OTHER WORKS |
| Director | Meigo Naito | Gundam Build Divers |
| Script Writer | Touko Machida | 7 Seeds |
Battle in 5 Seconds After Meeting Action
Akira is a regular high school student who stands on video games and Konpeito (Japanese sweets). Until one day he is dragged by a mysterious girl named Mion onto a battlefield and in the middle of an experiment. To top it all off, it was also deleted from the family register and equipped with special powers!
Akira is determined to win this game and destroy the organization behind it! Armed with a force that no one would have expected, a new period of intelligence struggle begins.