On the official website of the anime adaptation of KINMOZA! (Jap.: "Kiniro Mosaic" Eng.: "Golden Mosaic") another trailer for the franchise's second anime film was released, featuring Rhodanthe's opening song "Kin-iro Rhodanthe". The video can be found below.
Golden Mosaic Anime film starts in Japan in August 2021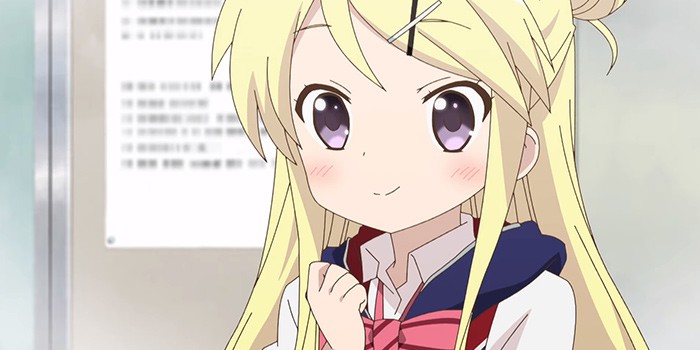 "Kiniro Mosaic: Thank You!!" is produced by Munenori Nawa ("NAKAIMO – My Little Sister Is Among Them!") in the animation studios Gokumi and AXsiZ (World's End Harem). Yuniko Ayana ("Bakuman.") writes the screenplay, while Kazuyuki Ueda acts as a character designer. The Japanese cinema release is scheduled for August 20, 2021.
The accompanying anime series, which has so far consisted of two seasons of twelve episodes each, was directed by Motoki Tanaka in Studio Gokumi. The first season ran in the summer of 2013 before the second season aired in spring 2015. The first film was released in November 2016.
The streaming service Crunchyroll offers both seasons of "KINMOZA!" in the original sound with English subtitles on demand. The first film is not yet legally available.
KINMOZA! | Golden Mosaic Trailer
Golden Mosaic Action
Shinobu Oomiya once left Japan to participate in a homestay in England. During her time there, she became close friends with Alice Cartelet, the daughter of the family she was living with. However, when it was time for Shinobu to return to Japan, the two were able to express their sorrow despite the language barrier between them.
Five years later, now a first year student in high school, Shinobu receives a letter by air mail in a language she does not understand. This letter is penned by none other than Alice, detailing her own homestay in Japan. In fact, Alice will be attending Shinobu's high school and living with her! Alongside their friends Youko Inokuma, Aya Komichi, and Karen Kujou, the five girls attend school together and learn about what their different cultures have to offer, day after day.