Will there be Kiss Him Not Me Season 2? Will it ever return?
Kiss Him Not Me is a reverse harem anime that revolves around the school theme. The anime series follows the story of Kae Serinuma, a high school girl who devotes herself to the otaku world. Under certain circumstances, she became a center of attraction in her school as her appearance has changed drastically, from a fat and chubby high school girl that has no outstanding presence to a strikingly beautiful woman with a lovely slim figure. Because of it, many boys with completely different natures in her school are competing with each other to see who is most worthy of her love.
The series Kiss Him Not Me made its first debut as a manga series that was published by Kodansha in 2013 on Bessatsu Friend magazine. The manga series is written and illustrated by Junko. The manga has published fourteen volumes before it stopped publishing on Feb 13, 2018. Not only in Japanese but the manga has also been released in English by Crunchyroll digitally, and by Kodansha Comics USA for physical publication since October 13, 2015. It also comes in Polish published by Kotori since December 16, 2016.
The manga series was a huge success, as it has won the 40th Kodansha Manga Awards for the best shoujo manga. Also, it has sold a total of over 3 million physical copies in Japan since January 2020.
Will Kiss Him Not Me Season 2 ever return?
The manga series Kiss Him Not Me was adapted into an anime series with Brain's Base (Oregairu and Durarara!!) in charge of the animation. The anime series was first premiered on Oct 7, 2016, and ran for 12 episodes before concluding on December 23 of the same year. After the first season has come to an end, many of the fans are wondering whether there will be a sequel to it or not. So, will there be Kiss Him Not Me Season 2 ever return? Or is it canceled?
As of now, we haven't received any words from the author or the studio regarding Kiss Him Not Me Season 2. We don't know whether the anime series will get renewed or canceled. However, it is possible that Kiss Him Not Me Season 2 might not return. The main reason is that the anime has barely enough source material for another run. The anime has already adapted the first eight out of fourteen volumes. Also, the manga series has already come to an end. As most adaptations are made to promote the source, there is simply no reason for studios to make a season renewal out of it.
Although there is no official statement about it yet, it is best to believe that Kiss Him Not Me Season 2 will never return.
Kiss Him Not Me has a film adaptation!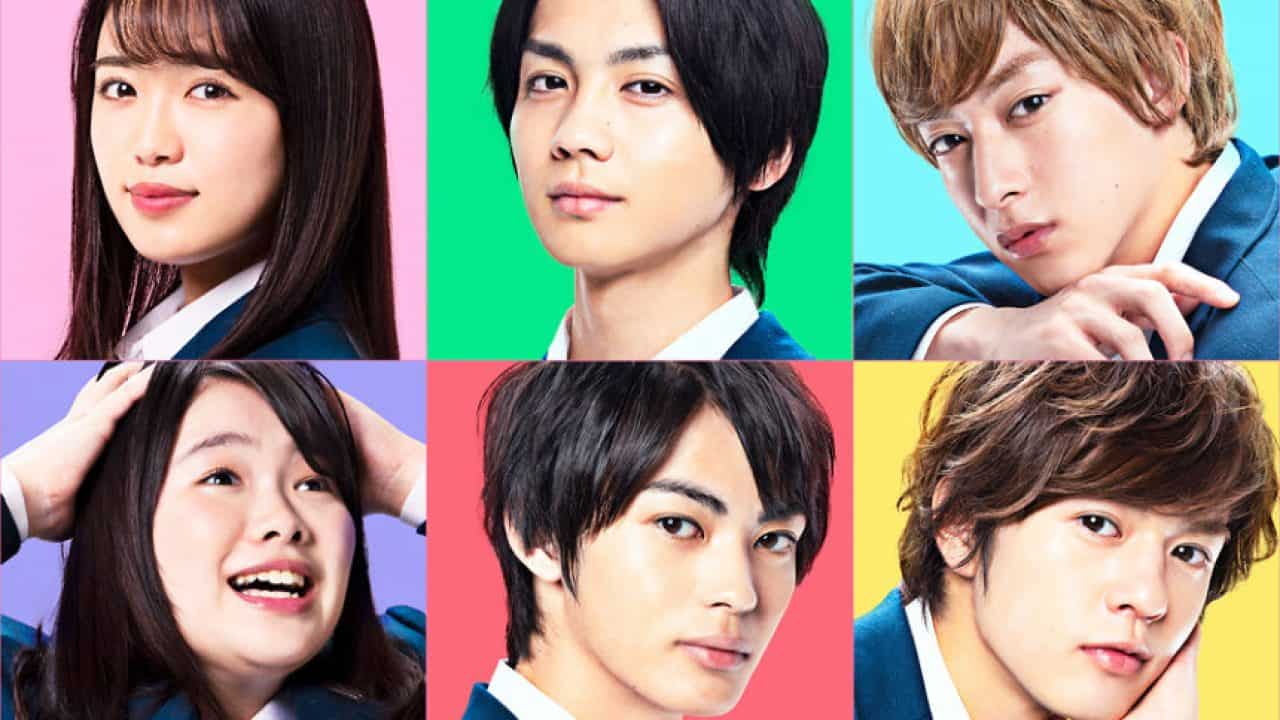 The series Kiss Him Not Me has a live-action film adaptation that was announced in January 2020, and was available to watch in theatres in Japan on July 10, 2020. Directed by Norihisa Hiranuma, the film adaptation debuted at #4 during opening weekend upon release and has earned a box office total of 51,320,380 yen.
Kiss Him Not Me Action
Kae Serinuma is a very kind second-year high school student and a devoted otaku. A little-known fact about her, though, is that she's obsessed with BL, or Boy's Love. Serinuma can't help but fantasize about her male classmates falling for each other and enjoys imagining them together. A more known fact about Serinuma, however, is that she's noticeably overweight.
While watching her favorite show one day, Serinuma witnesses the death of her most beloved character. Utterly depressed, she can't muster up the energy to eat her meals, let alone attend school. After an entire week, she finally recovers. But now there's something unusual about her—during the time she refused to leave her room, she ended up losing a large amount of weight and has somehow become strikingly beautiful!
Now catching the eye of everyone who sees her, she finds herself at the center of attention of four boys she has always known at her school. Though they all wish to spend time with her, Serinuma would much rather they spend time falling in love with one another. How will Serinuma deal with the four boys pursuing her BL-obsessed self?
(Source: MyAnimeList)