The battle of keeping demons and evils at bay continues in Netflix's Locke and Key Season 2 as it picks right after the cliffhanger from the previous season one year ago. However, in the aptly named final episode "Cliffhanger" we are left with more questions than answers. It's such an odd thing considering Locke and Key Season 2 spends no holds barred in expanding the world, the fight and its characters.
So what happened to Locke families and the Keyhouse after the aptly titled "Cliffhanger"? What happens to the Black Door? Well, there's no need to create a supernatural key to the other world, we are here to refresh your insights into Locke and Key Season 2.
Wait, So What Happened in Locke and Key Season 2?
Before we explain the ending, it's probably a good idea to refresh the entire story of Locke and Key Season 2. So everything beyond this line is heavy spoilers. If you haven't finished watching Locke and Key Season 2, go ahead finish it now or go check out other articles about amazing Netflix shows here at The Awesome One.
You have been warned.
After discovering the Identity Key, Dodge said the Identity Key can't be used to turn into a real person. However, it can be used to create a new identity as the name of the key implied. And thus, Dodge transformed himself into Gabe, who did not exist in the real world.
Gabe planned on bringing an army of demons into the human world because he wanted to be a god-like figure to the world and recreate it in his demonic image. But to do so, Gabe needs the Omega Key to open the portal and invite the demons in. Unfortunately for Gabe, the keys are being held by the Locke family and no one would have given them away even under threats or torture. So Gabe made a plan to make his magical keys from The Whispering Irons.
In Locke and Key Season 1, Gabe and Eden Hawkins are possessed by a demonic spirit. However, even with all the effort they make, Gabe could not forge The Omega Key. So he knows the only solution is to go back to the beginning, back to the Key House.
In Locke and Key Season 2, the Locke family has to deal with the constant threat from Gabe and reconcile with their life as a protector of magical keys. Or so it seems. Kinsey used the keys to deal with her teenage affairs. She dated Gabe but missed her former director/lover, Scot Cavendish. When Scot told Kinsey that he is going to Britain for a filmmaking program, Kinsey felt very lonely. She missed Scot but could not express her feelings because she was dating Gabe.
Tyler dates his classmate, Jackie Veda. Tyler discovered that Jackie was losing her memory about the magical keys. It was slowly fading away because Jackie was turning 18, and the magic spell says adults will forget about the magic. Tyler and Kinsey remembered that Ellie and her squad had found a way to remember the magic. However, Ellie was not around, and the only person in the group was Erin Voss, who was at a psychiatric facility. Kinsey decided to use the Head Key on Erin to know about the Memory Key, which will make them not forget the magic even after they turn 18.
Amidst all the quests and the challenges the Locke family has encountered, Nina found a new love in her life. A teacher named Josh Bennett arrived in town to teach at Matheson High School. Josh's great ancestor is Captain Frederick Gideon, who happens to write about a magical doorway hidden inside Matheson Cave. Reading this story, Josh was obsessed.

How the Omega Key Forge – and Locke and Key Season 2 ending explained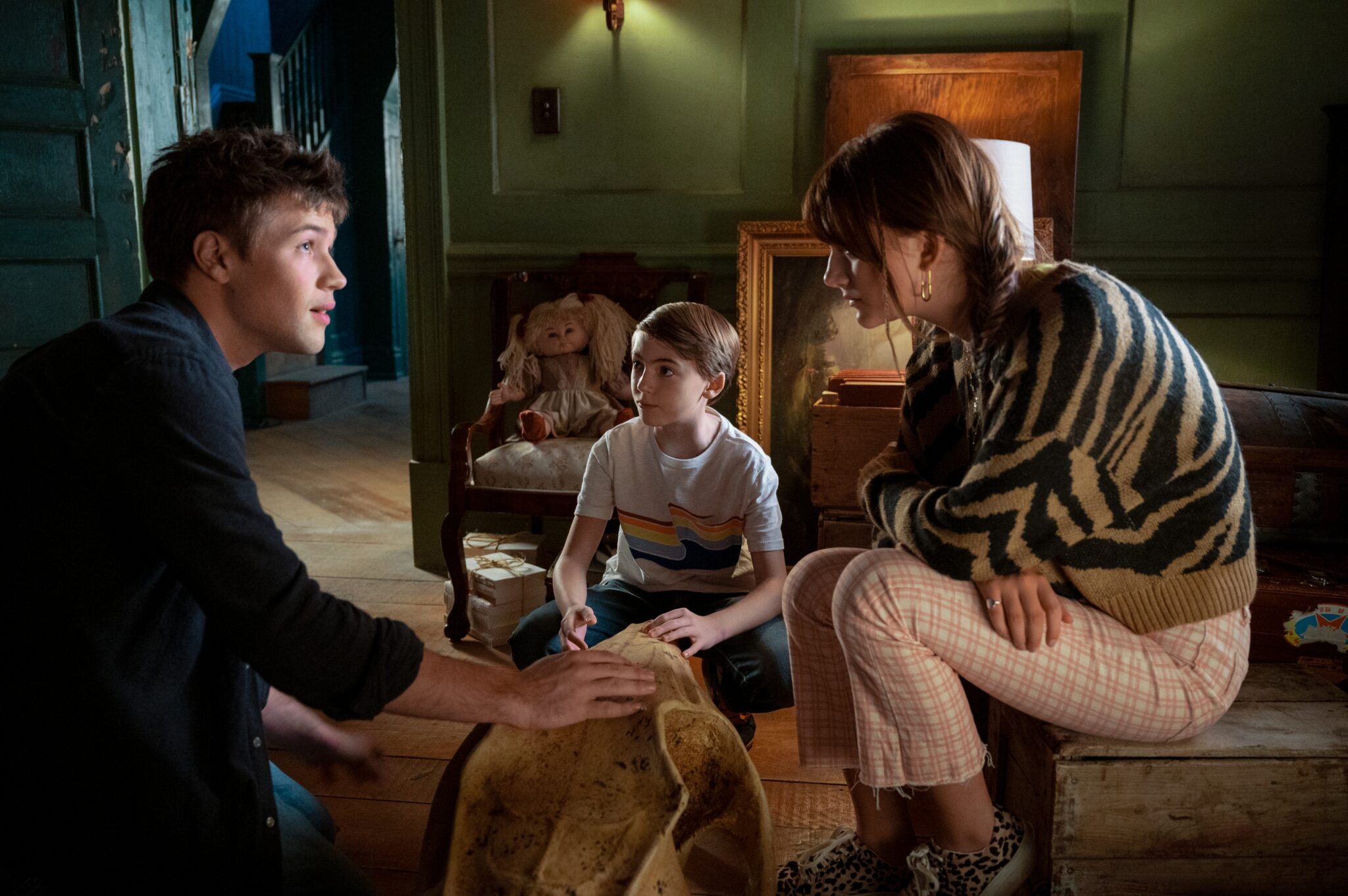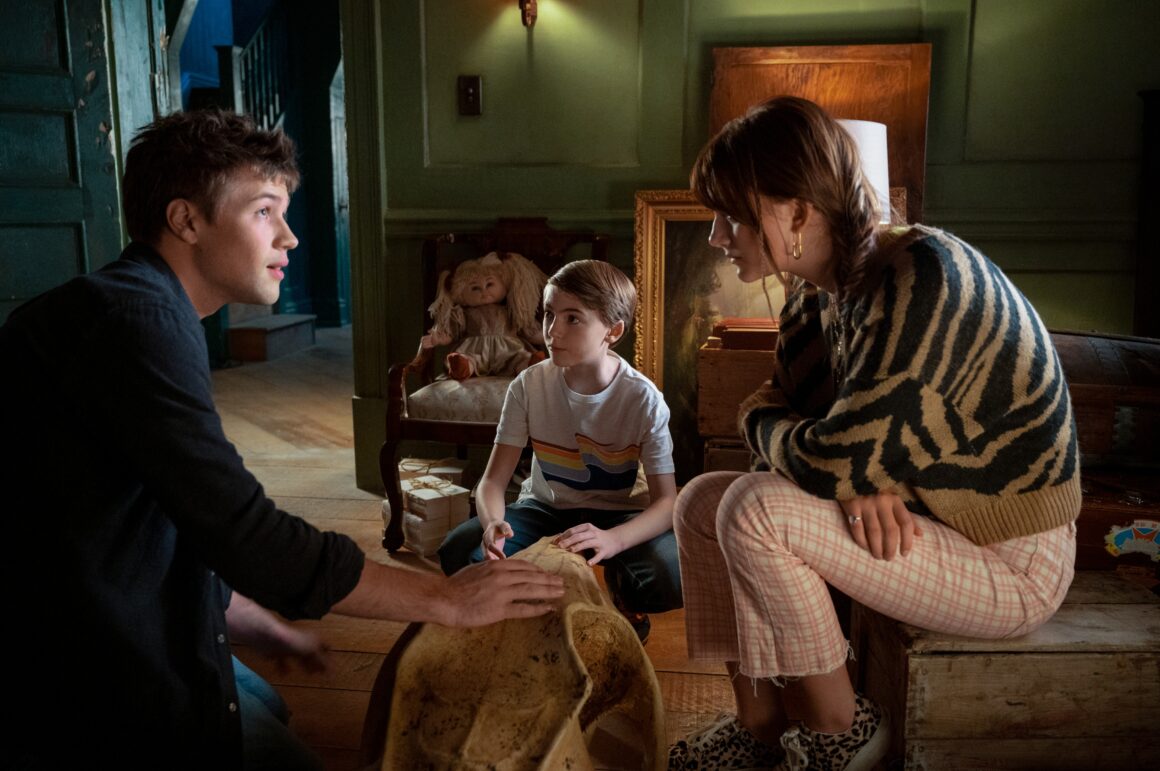 Duncan Locke described that making a magical key was a dialogue between the Whispering Iron and its key-maker. This means that The Whispering Irons has some sort of sentience and The Whispering Iron only works if they think its Key-maker are worthy.
At first, Benjamin tried to make a key when he brought The Whispering Iron to his father's workroom. However, he failed initially but was later able to forge the Omega Key and a door to lock the Portal.
In Locke and Key Season 2, The Locke Family successfully ended Gabe's ambition and wrath. However, the demon who possessed Eden Hawkins was still out there. In Dodge's body, Ellie opened the portal from the other dimension and has successfully returned to the human world. She went to the Keyhouse and the Locke Family gave her the identity key to reshape her into her real self. Eventually, Ellie went to Nebraska to meet her son, Rufus.
After the tragic death of Jackie, Tyler moved out of town for a while. Before heading out, he deleted the video he made with Jackie to not forget about the magical keys and decided to live an ordinary life. He did not want to remember the magical keys and adventures he went through. Because of this, he handed his keys to Kinsey and Bode and announced that he will not use the Memory Key. When Tyler turns 18, he will forget all the things that happened, especially the incident between him and Jackie.
So it left a lot of room to go, as a lot of characters would rather forget what happened. But the threat of demonic invasion is still there and lingering. Perhaps we will see characters returning and remembering what happened, to fight back against in Locke and Key Season 3.
So what's your opinion on Locke and Key Season 2? And are you excited for Locke and Key Season 3? Let us know in the comments and keep yourself updated here, at The Awesome One!