My Id Is Gangnam Beauty which is a South Korean TV series written by Choi Soo-Young is an adaptation of the novel with the same title. After the great success of the first season, fans are looking forward to My Id Is Gangnam Beauty Season 2.
The series, directed by Choi Sung-Bum and produced by Jo Jun-Hyung and Kim Dong-Hyun, is one of the best Korean series. The series, which was released in 2018, was critically and commercially successful.
If you have watched My Id Is Gangnam Beauty in the first season and are looking forward to the second season, then this is the right place for you. We're going to layout every detail we know about season 2 of the series.
Recap of My Id Is Gangnam Beauty Season 1
My Id Is Gangnam Beauty is a South Korean series with a romantic genre that airs on the Netflix (True Beauty & The Heirs) platform and the JTBC channel. As we know that in South Korea, facial surgery is very common among people. In this series, we discuss the same situation. The story begins with a girl named Kang Mi-Rae (Im Soo-Hyang) who looks fat and ugly and does not meet Korean "beauty standards" in general, since childhood Mi-Rae has always been bullied and everyone in her class makes fun of her appearance. and calling her a monster. Mi-Rae is not happy at all with her life, she feels frustrated with her life so she decides to commit suicide. However, a woman manages to stop her and asks Mi-Rae not to make herself influenced because of other people. Seeing this situation, Mi-Rae's mother finally decides to do plastic surgery on Mi-Rae so she can live a normal life like everyone else.
Before entering college, her plastic surgery was successfully done. In college no one is aware of her plastic surgery, everyone accepts and welcomes Mi-Rae. Although in college she met several old school friends, none of them recognized her because of her new face.
As time goes by, everyone begins to know the reality behind Mi-Rae's plastic surgery and once again she started facing the same problem.
This series also involves a love angle where many men are attracted to Mi-Rae but actually, the person Mi-Rae likes is Do Kyung-Seok (Cha Eun-Woo). Kyung-Seok is one of Mi-Rae's old school friends who always helps her.
Talking about Kyung-Seok's life, in the series, it is told that Kyung-Seok is in an unstable position due to his family problems. He has a bad relationship with his mother, this is because when Kyung-Seok and his sister were still little they were abandoned by his mother. Not only that, Kyung-Seok left his father's house and chose to start living with his friend. He is the type of boy who never smiles and seems cold. However, when he meets Mi-Rae his life changes for the better.
In his heart Kyung-Seok actually internally fallen in love with Mi-Rae, every time he sees Mi-Rae with Yeon Woo-Young (Kwak Dong-Yeon) Kyung-Seok feels jealous and tries to do everything possible to make Mi-Rae away from Woo-Young, he tries doing his best to win Mi-Rae's heart.
My Id Is Gangnam Beauty Season 2 Cast: Who Will It Be?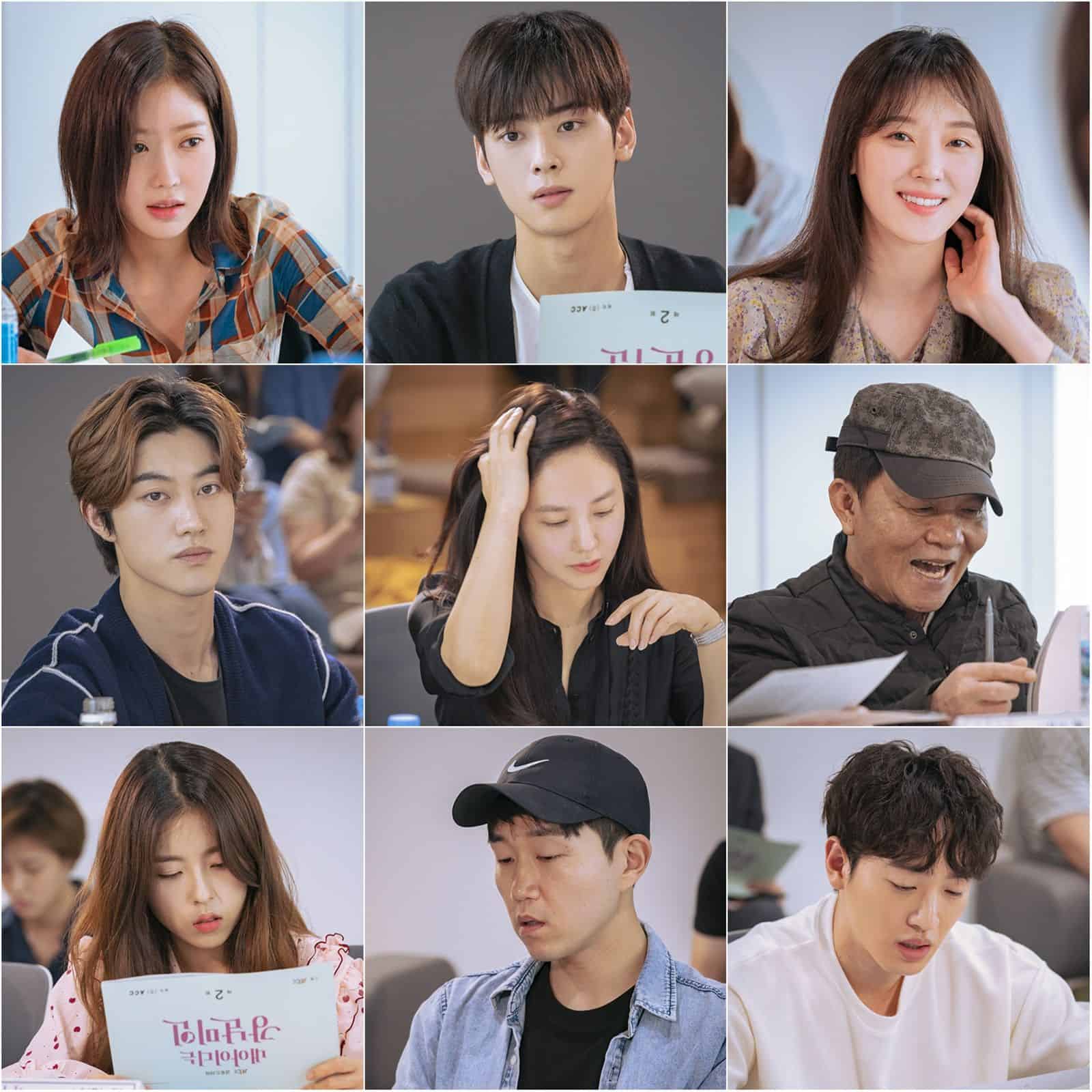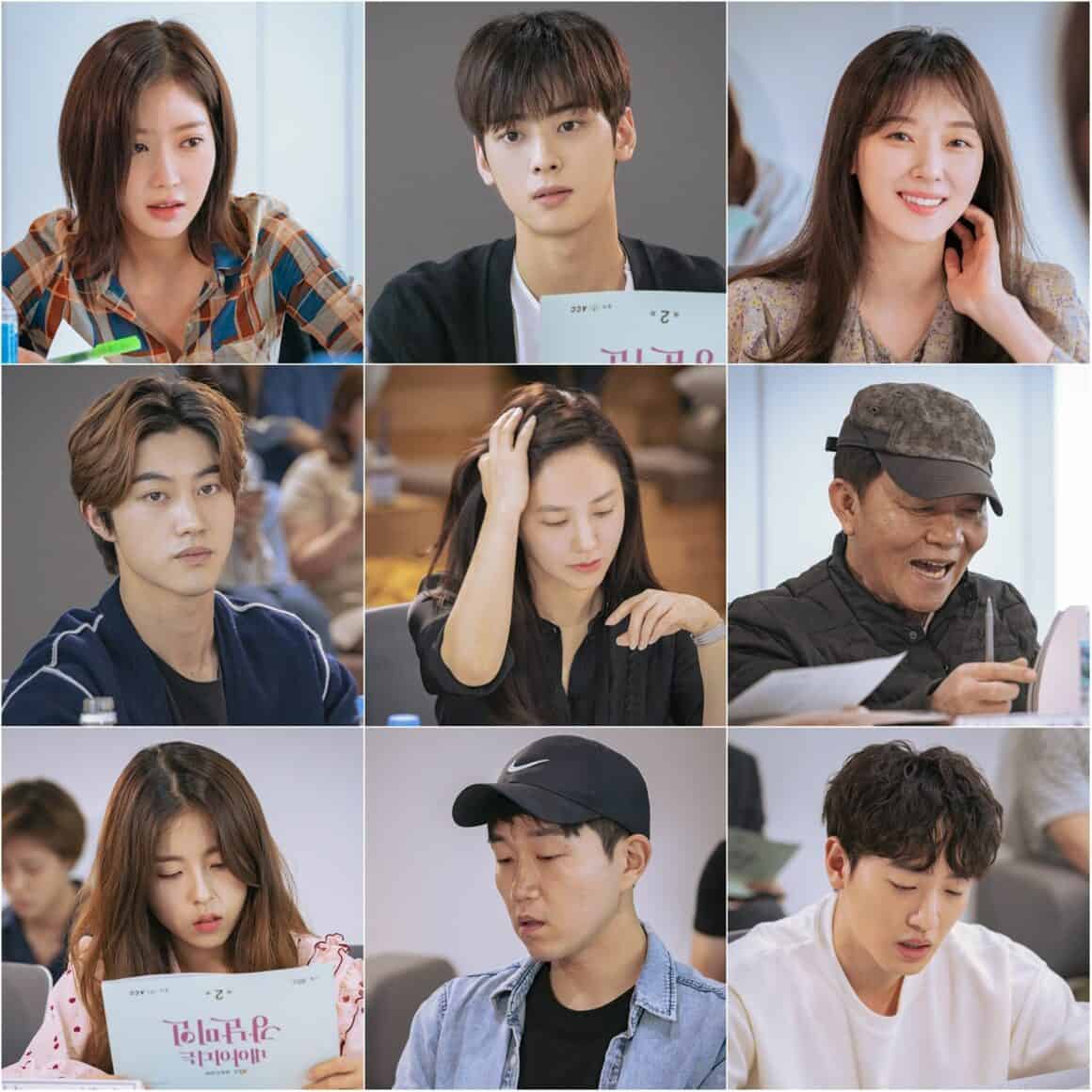 Talking about the characters in My Id Is Gangnam Beauty series, fans want to keep seeing the actors and actresses from the first season playing again in the second season, especially the main characters like Im Soo-Hyang who plays the roles of Kang Mi-Rae, and Cha Eun-Woo who plays as Do Kyung-Seok.
In addition, other characters who are expected to return in season 2 are Kwak Dong-yeon who plays Yeon Woo-Young, a senior and assistant in the chemistry department who has a polite and innocent character. And Mi-Rae was her love interest and also he shares many common things with Mi-Rae.
Another character that makes this drama more interesting is Hyun Soo-Ah (Jo Woo-Ri) who plays a pretty girl but is actually a fake girl who is always jealous of Mi-Rae. Kyung-Seok was her love interest and she always tried to approach him, but she never got a chance.
Fans also hope that other support characters will appear in season 2 like Min Do-Hee (Oh Hyun-Jung), Park Joo-Mi (Na Hye-Sung), Park Sung-Geun (Do Sang-Won), Kim Eun-Jung. Soo (Kim Sung-Woon), Oh Hee-Joon (Kim Chan-Woo), and Ryu Ki-San (Goo Tae-Young). However, this also does not rule out the presence of new characters to develop the plot of My Id Is Gangnam Beauty Season 2.
My Id IsGangnam Beauty Season 2 Plot: What Will Happen?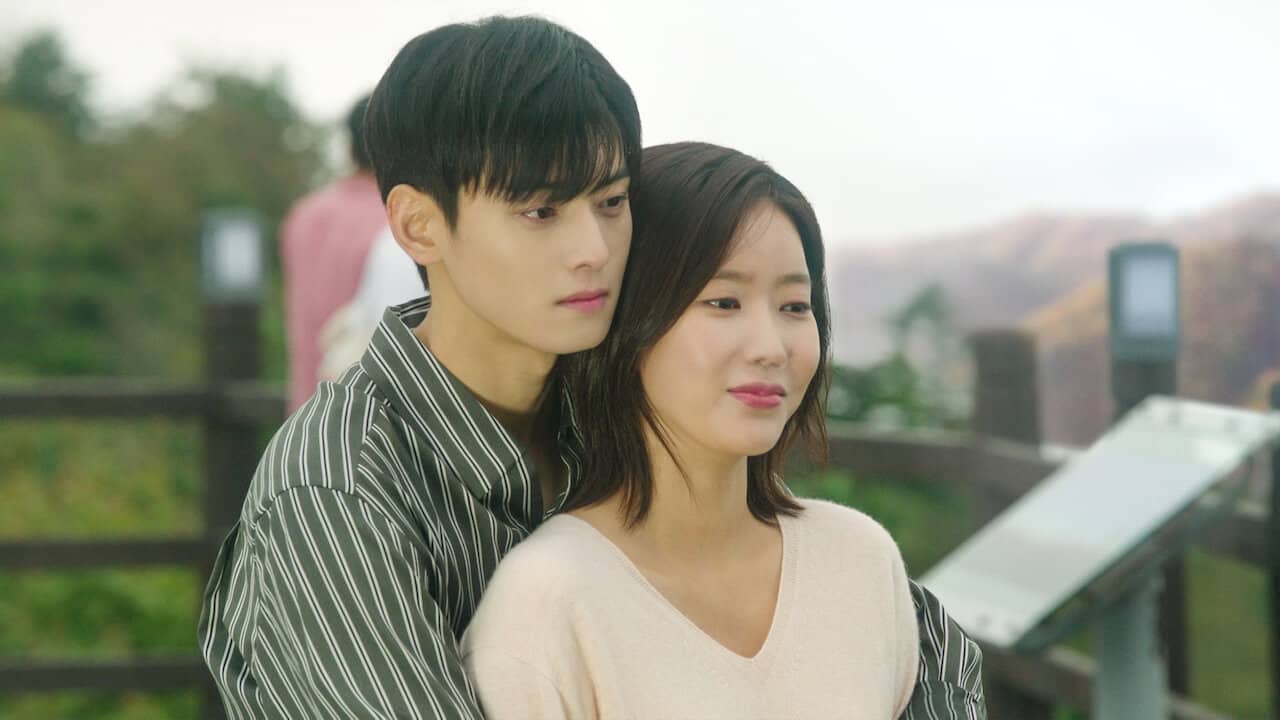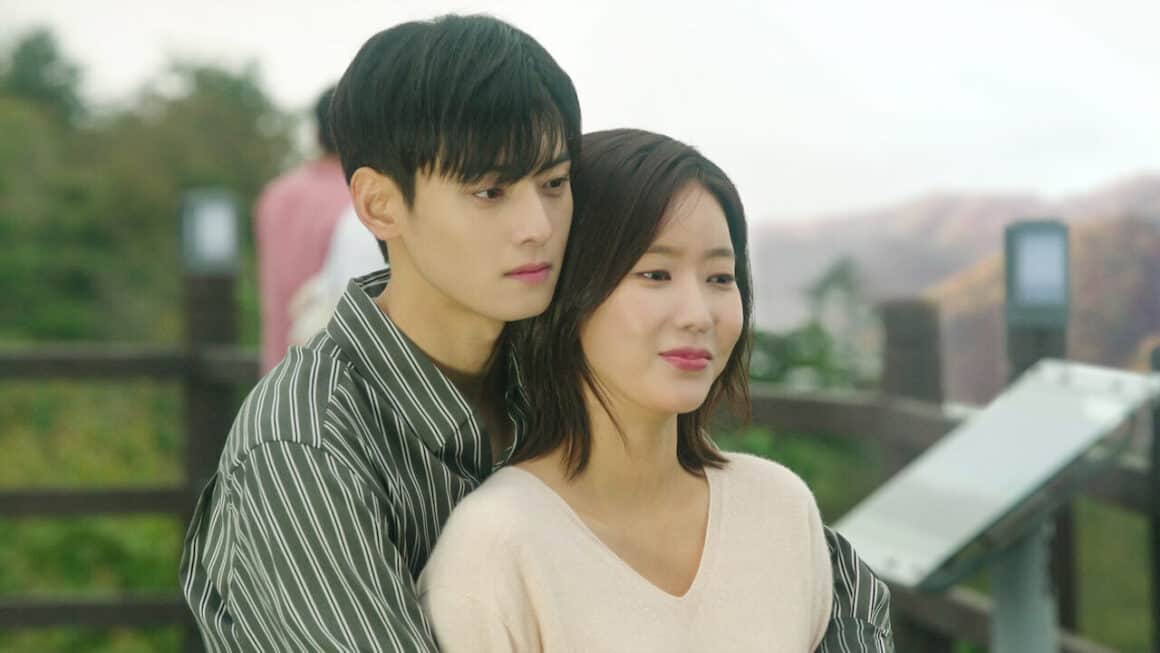 Fans hope that My Id Is Gangnam Beauty Season 2 explains how the relationship between Do Kyung-Seok and his family is, we also hope to see the romance journey of Kyung-Seok and Mi-Rae in starting their relationship and how they face the challenges.
My Id Is Gangnam Beauty Season 2: Possible Release Date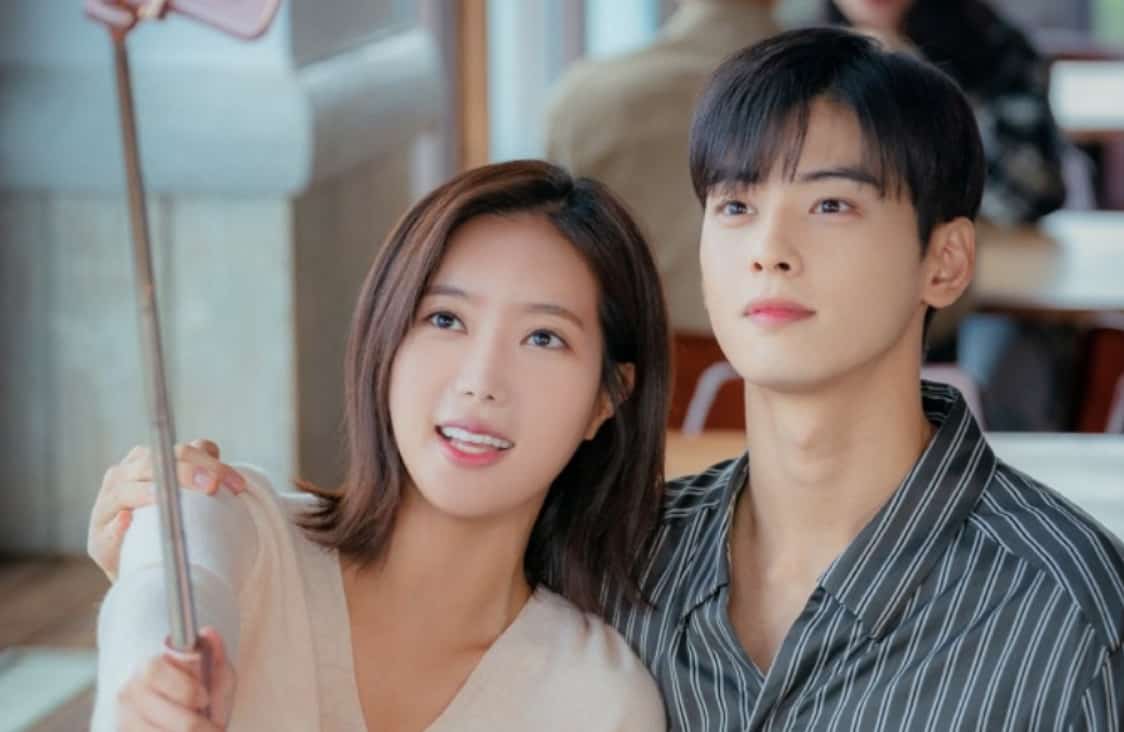 This series is a romantic comedy-themed series in which its first season was released on July 27, 2018, in South Korea on the JTBC channel. It didn't take long, after airing this series became popular all over the world. In its first season, this series featured 10 episodes, each of which had a duration of approximately 60 minutes and received a rating of 7.5/10 on IMDB. That's why fans are really looking forward to seeing the possibility of season 2.
Although it has received a positive response and high popularity, unfortunately until now there has been no official announcement about the release of season 2.
Fans really hope to be able to receive good news soon for a season 2 in early 2022. While waiting until then, stay connected with us and we will assure you if we get the latest information regarding the release date of My Id Is Gangnam Beauty Season 2, we will update our article as soon as possible.