Do you belong to the fandom that has been curious about the status of True Beauty Season 2? The pandemic had soiled everyone's spirits in the year 2020, however, we always have a ceaseless list of Korean dramas (Romance Is A Bonus Book) to cheer us up, and this season brought along the greatest relatable romance drama which left us heartbroken, yet with a lesson. True Beauty, originally titled 'Yeosin-Gangnim' is a comedy television series based on the Line Webtoon of the same name by Yaongyi. The show written by Lee Shi-Eun and Yaongyi premiered in December 2020 on the streaming service Rakuten Viki and the South Korean network tvN. The show was a massive success and enjoyed consistently over the top viewership over its relatable romantic comedy genre. The show gained massive fandom over the divided second lead syndrome between Cha Eun-woo and Hwang In-Youp.
True Beauty Season 1: Recap and Ending
Lim Ju Kyung (Moon Ga-young) is a high school student who is haunted by her insecurity of not looking pretty according to conventional beauty standards. She is constantly bullied by her classmates in school and ridiculed for her appearance by her family as well. To escape the insults, she binge-watches makeup tutorials and learns to transform into a new person who could hide her insecurities under a blanket of makeup. The art of makeup transforms her entire personality to becoming a transcendental beauty who her classmates worship and she is scared every moment of being recognised.
She bumps into Lee-Su-ho (Cha Eun-woo) who recognizes her yet agrees to keep her secret. She runs into Han-seo-Joon in a mini road accident where they develop a bantering relationship. Han-seo-Joon and Lee Suho share a tragic past together which has kept them at odds with each other, and eventually, they all are embroiled in a love triangle. Lee-Su-ho and Lim Ju Kyung date inconspicuously until Han-seo- Joon actually likes Lim Ji Kyung and fans very much shipped them at a point when Suho is separated from her. The second lead syndrome started here when the fans were confused between Su-ho and Han-seo-Joon. The show deals with school bullying, the idol industry hardships and condescending society standards of the definition of beauty.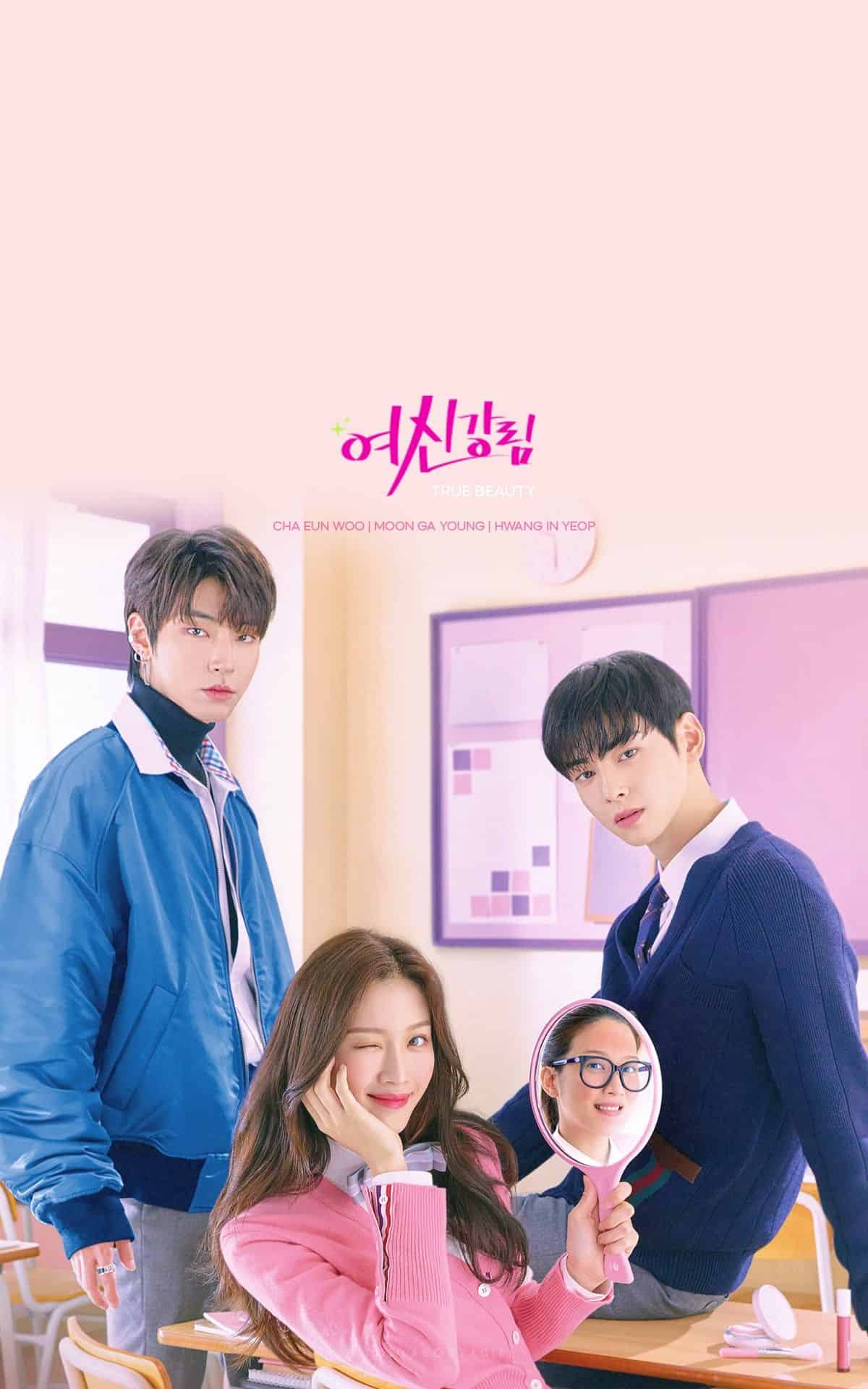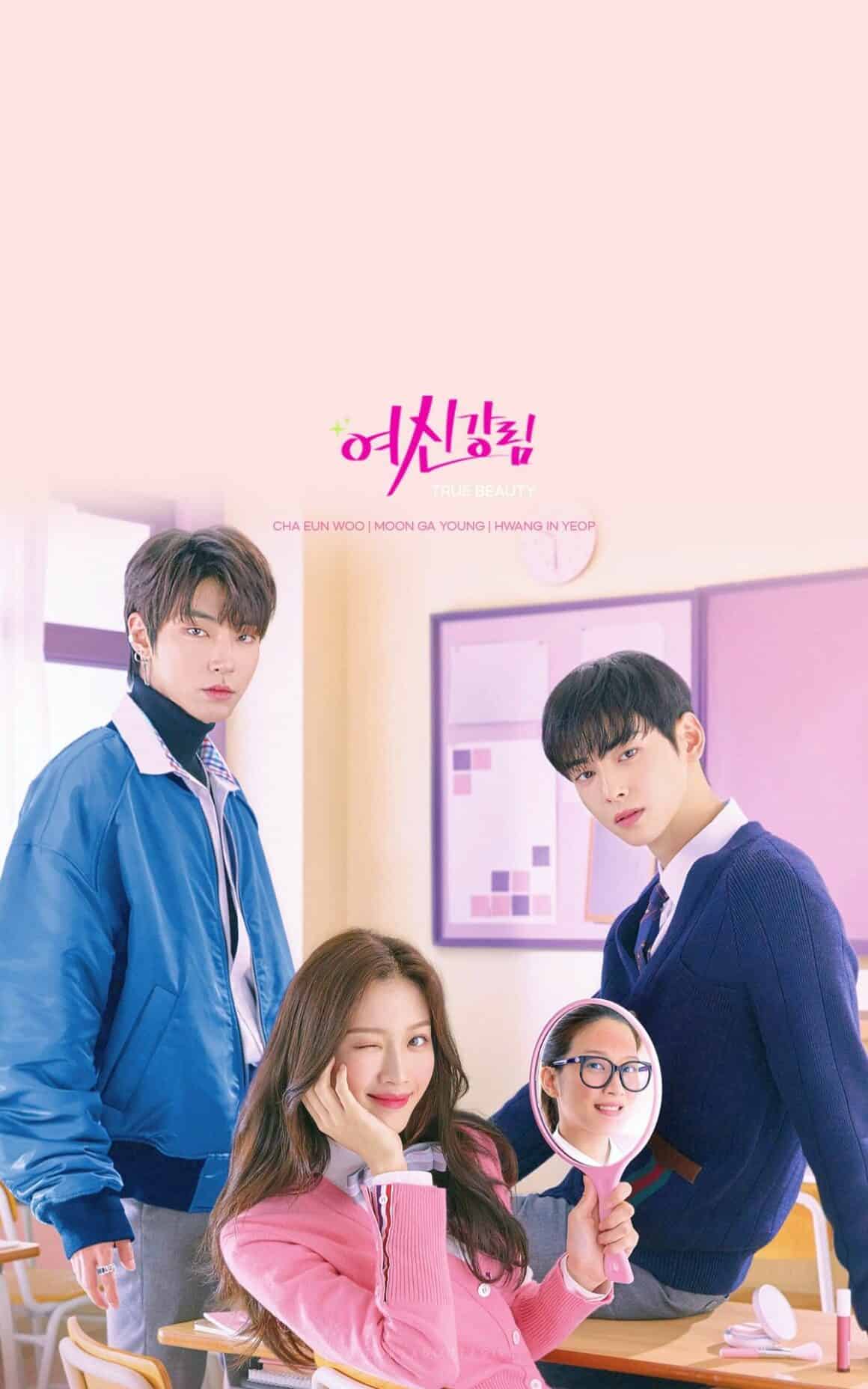 True Beauty Season 2 Release Date
We are yet to get an official update regarding season 2 as the webtoon based drama ended on a peaceful note, with all the characters ending up together in a happy place. The drama ended with the standard 16 episodes timeline and is still available on the streaming platform Rakuten Viki. However, the webtoon gets updated with new episodes every week, so there's a lot of sources to get their episodes from, and we could always look forward to the announcement as long as the webtoon gives daily updates.
True Beauty Season 2: Plot and Renewal
The end of the first season marks the reunion of Lee Su Ho and Lim Ju Kyung. Han Seo Joon becomes a famous idol and both the friends write and sing a song of their dear friend, which indicates that Lee Suho and Han Seo Joon are back together as buddies. All their friends have graduated and are working in different directions. True Beauty Season 2 can be a combination of the hardships Lim Ju Kyung could face in the cosmetic industry or her rise to success, the long-distance relationship between Suho and Lim Ju Kyung. Han Seo Joon could also find love after his rejection by Lim Ju Kyung. We may also find out about his career success.
Cast Comeback
The characters integral to the dynamic love triangle relationship are Lim Ju Kyung(Moon Ga Young), Lee Suho (Eu Chan woo) and Han Seo Joon( Hwang In-Youp), hence these three characters are a necessity True Beauty Season 2. All the three are good friends in reel life and real life as well, which could make a good season as the fans are not over the second lead syndrome yet, and would love for Han Seo Joon to have a romantic interest as well. The other characters are all friends in real life, and they are important as well, as most episodes had their screen time and individual stories as well. The cast included their characters that are integral to the show are Kang Su-jin (Park Yoo-Na), Choi Soo-ah (Kang Min-ah), Hong Hyun-sook (Jang Hye-jin), Lim Jae-Pil (Park Ho-san), Lee Joo-Heon (Jung Joon-ho), Lim Hee-Kyung (Im Se-mi), and Lim Ju-young (Kim Min-gi). We all are eagerly waiting for this cast to light up our lives again with their comedy, until then let's rewatch the series again.