Anyone who can relate to the name "Project Scard" will certainly look forward to the anime "Scar on the Praeter" – now we know Project Scard Release Date!
Project Scard Release Date
We have known since the beginning of September that "Scar on the Praeter", a new anime from the "Project Scard" media universe, will soon be launched. Now a visual on the official website has told us that the series will be broadcast on Japanese television from January 8, 2021!
The project is planned by Frontier Works and the animation will be taken care of by the GoHands studio ( "K", "Hand Shakers" ) under the direction of Shingo Suzuki ("K", "W'z"). The series will land on the Animeism program block of the Japanese TV stations MBS, TBS and BS-TBS from January 2021 and will be broadcast there weekly.
There is also a new character teaser for the main character Arashiba Eiji.
Makoto Furuta and Keiji Tani ("Date A Live") take on the role of Chief Animation Directors. The in-house author Tamazo Yanagi takes care of the script, while Conisch and GOON TRAX tackle the musical composition of the series. Furthermore, Ken Naito will ensure the visual quality of the anime as Art Director.
Project Scard Visual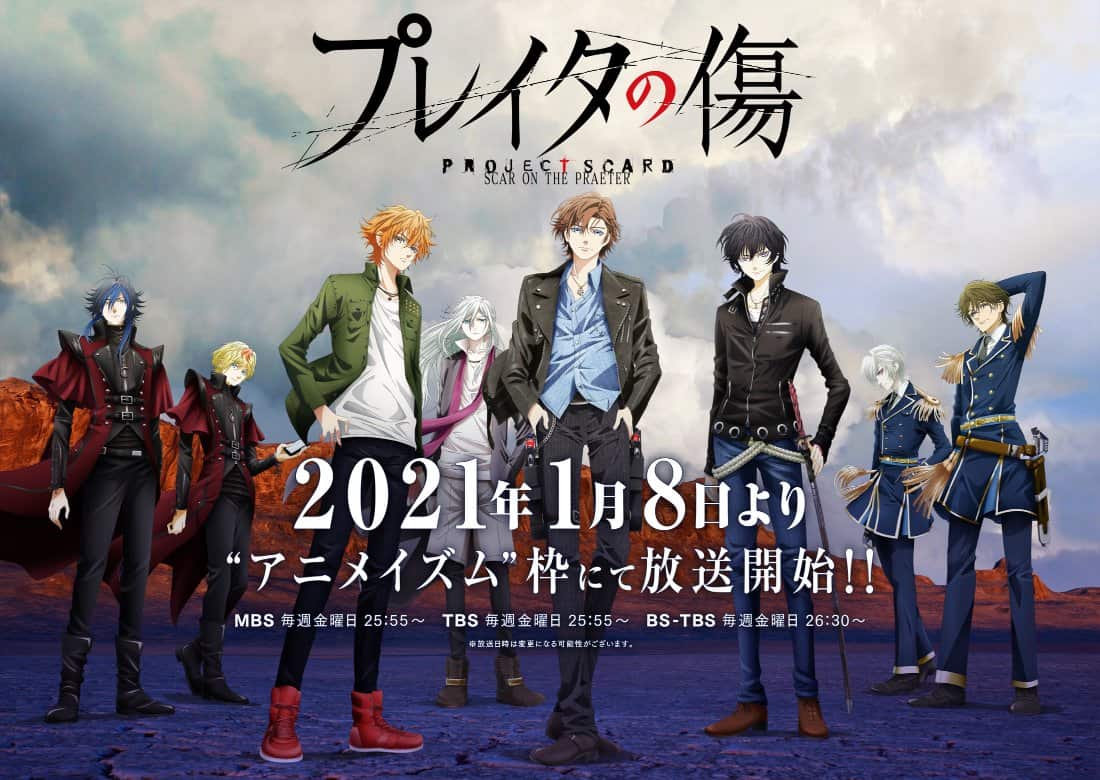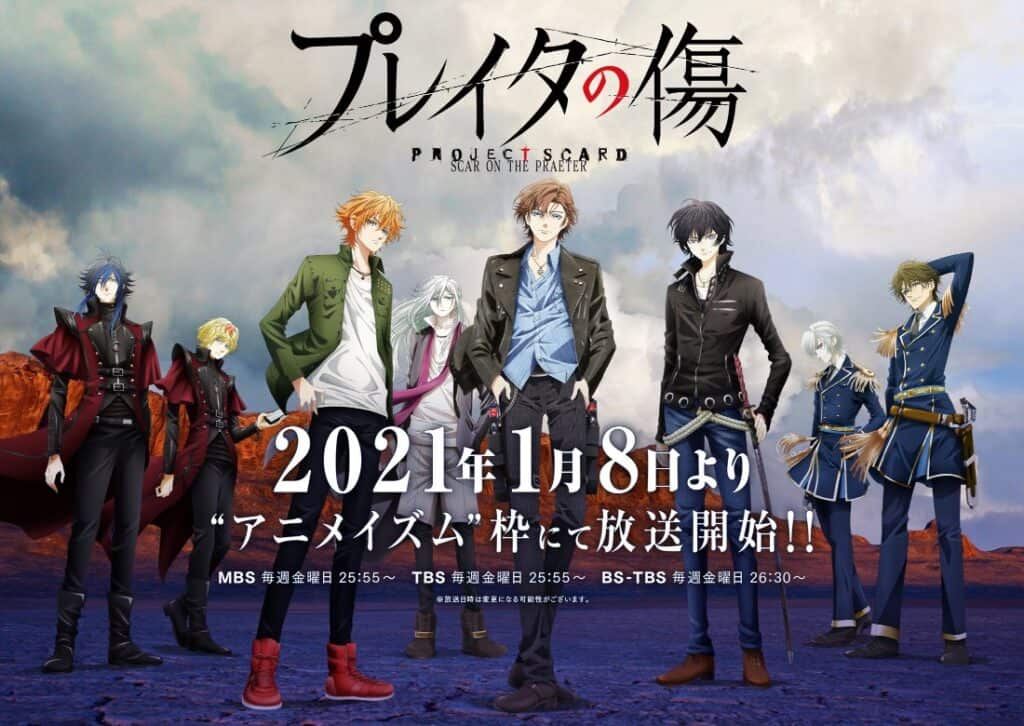 Teaser
Action
After a brutal rebellion known as Akatsuki overthrew the ruling elite of one of Tokyo's districts, the insurgents formed a new independent government within the county boundaries: Akatsuki Special District. In order to ensure law and order there, three organizations were founded: Helios, Artemis, and the Public Security Office.
These organizations employ what are known as " scards " agents who are marked with divine tattoos that give them superhuman abilities and make them almost invulnerable.