One of the most-watched shows on Apple TV plus, See is a series with a combination of science fiction, action, adventure, and drama in a post-apocalyptic world. See season 2 finale was aired on October 15, 2021. What happened in the season 2 last episode?
Premiered on November 1, 2019, this American TV shows received 7.6 out of 10 scores from total 60 thousand votes in IMDB.
See is heavy with tribes of warriors and dystopian brutal future. After only few episodes of its first season were released, See gains huge popularity, and soon See season 2 is developed.
Because of the positive reviews that it got, See achieved several awards such as The Joey Award and The CAFTCAD Award, among others. It was also nominated for Location Managers Guild International Award, UBCP-ACTRA, IGN's Best of 2019 Award, Leo Award, etc.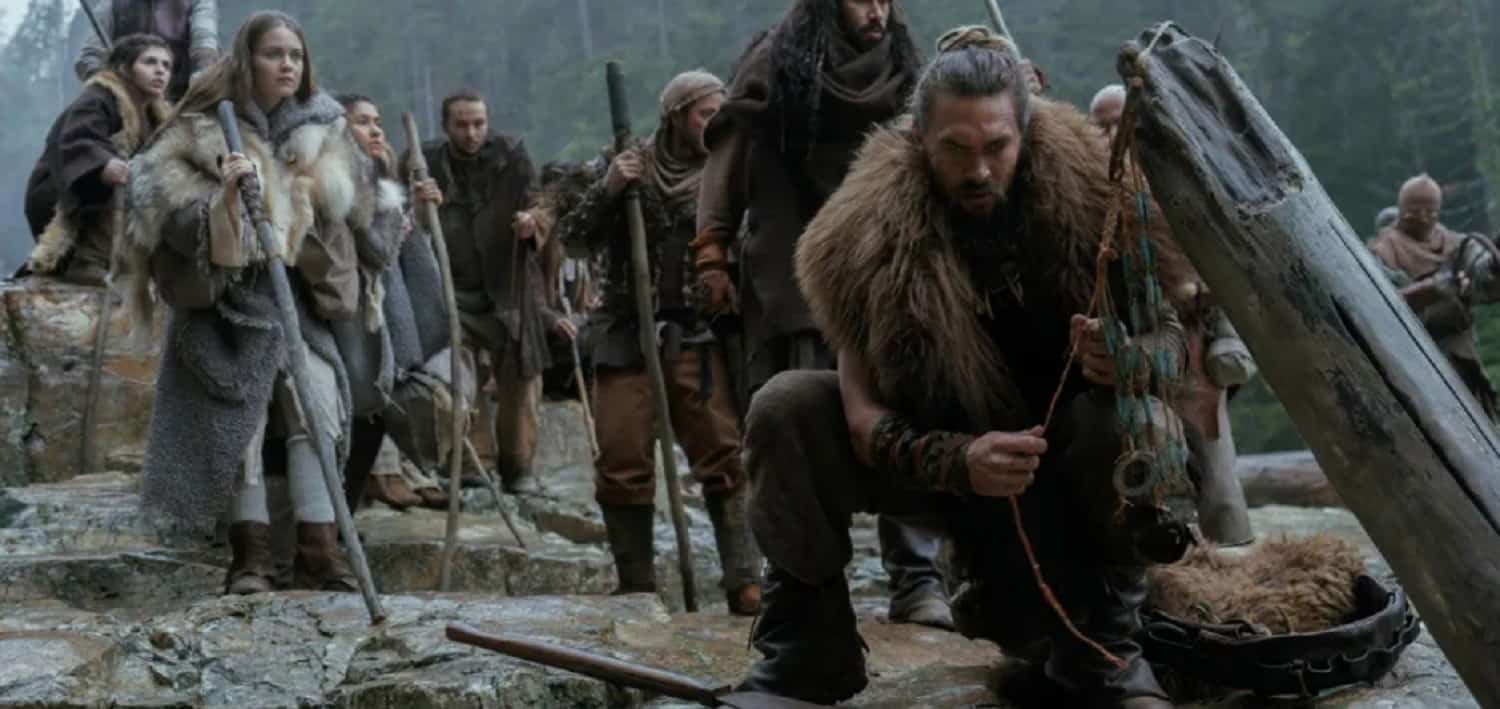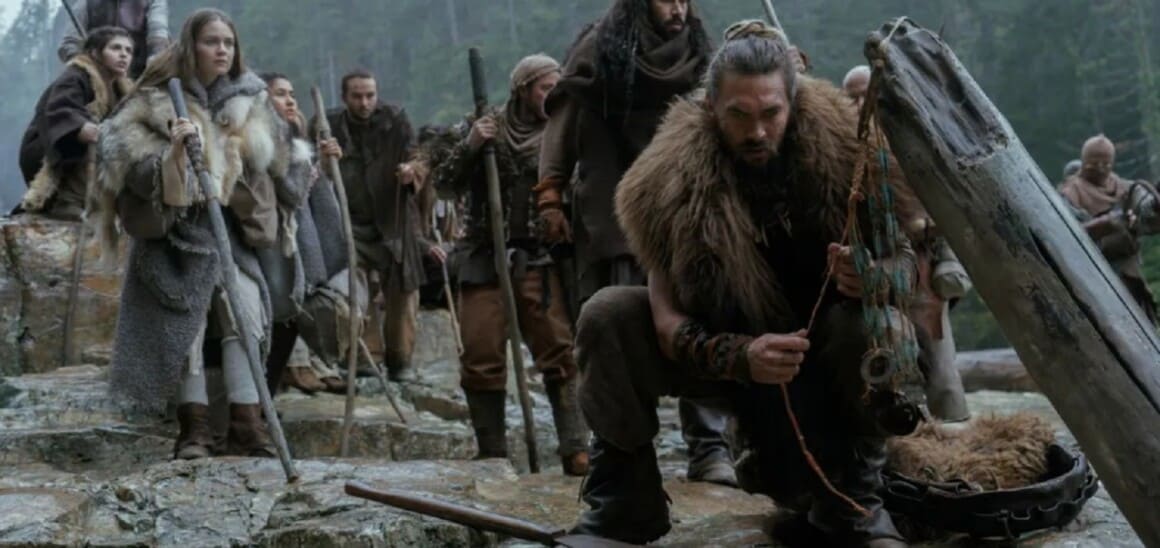 See Season 2 was Delayed
See season 2 was initially scheduled to be released on March 18, 2021, but it needs to be delayed for several times due to coronavirus pandemic. See season 2 premiere schedule, therefore, has been pushed back to August 27, 2021.
The filming of See season was started on February 3, 2020, but unfortunately, the pandemic has to shut down the production. It has completed the shooting on July 10, 2020 and will consist of eight episodes, just like the first season.
The Ending of Season 1
See is basically a story about fictional future, when humans have lost their sight ability due to virus that makes them unable to see. Society, then, are trying new ways to survive, interact, and hunt. But thing go differently when twins were born with sight—later being nambed as Kofun and Haniwa—and therefore being a target to be killed by Queen Kane.
In the final episode of season 1, Kofun is found and being sent to prison. Jerlamarel cannot convince him about his actions. Then Kofun attacks Jerlamarel and sends guards to kill him. But Baba Voss saves him and makes an agreement.
Baba Voss is involved in a fight with Jerlamarel after he finds out that Jerlamarel brings Haniwa to General Edo Voss—Baba Voss' brother. Baba Voss blinds Jerlamarel, and run away with Kofun and Paris to the abandoned city, and swear will save Haniwa.
See Season 2 Plot
See season 2 is about the struggle of Baba Voss to save Haniwa—who is captured by Edo Voss—and reunite his family. Baba Voss vows to revenge against his brother as well.
Brace yourself for the war between the Trivantian Republic and Kingdom of Paya, and put Baba and his brother head-to-head in a bloody conflict.
Season two is also focus on Queen Kane and Maghara who try to rebuild an army after the Witchfinder General was killed and Payan Kingdom falls into collapse.
Season 2 Last Episode: Quick Recap and Ending
The last episode of See season 2 is titled 'Rock-A-Bye' and it ended with a massive cliffhanger.
*Huge spoiler alert*
The last episode draws the war between the Kingdom of Paya and Trivantian Republic. The Trivatians come with a very huge number of forces, that makes Baba asks Haniwa and Kofun to go to Pennsa in order to save themselves, as well as demand Maghra to evacuate the city. But both of his children rejected and want to be with him.
Almost give up with the attack, Baba Voss hears the voice of Hidden Tribes who are loyal to him. And this leads to the phenomenal and encouraging speech that is made by Baba Voss.
This is pretty much the ultimate battle between Baba and Edo Voss. And it's perfectly executed. Baba Voss doesn't wait for the Trivantians to break in, but instead let them in. He's just full of dignity.
But Baba Voss has prepared for them coming in. Everyone is playing they own role to defeat the Trivantinans, including Haniwa, Kofun, Toad, Bow Lion, and Charlotte. Kofun is also the one—whether does it by purpose or not—who makes Toad killed, even though Toad has saved his life. At his last breath, he asks Kofun to "tell Paris" and ask him to "do me a favor, go kill someone" to avenge him.
Because of their endurance and help from the tribes, the Trivantians can be defeated. They are drowned into a freezing water after a giant stone smash the icy water.
This final episode (almost) concludes the intense battle between the two brothers. After the war, they still continue their fight in a bridge by doing a fistfight. This time around seems easier for Baba, but Edo also does not quit. No matter how intense the fighting is, Baba says that he doesn't want to kill his brother.
Little did he know, Edo stabs Baba from behind with a sword, and so Baba retaliates. Both of them got down to the ground while Edo is bleeding. In his final words, Edo asks Baba whether is it true that their father asked Baba to kill Edo, and Baba replies that he did. And Edo last words are "What a prick".
Meanwhile, Pennsa is having its peace after a long battle, but it probably won't be for too long.
Baba Voss returns to Pennsa along with his kids, and he enjoys the night with his wife. But not long after that, in the middle of the night, he slips away and goes alone by himself.
Finally, at the end of the episode, Paris visits Queen Kane who is pregnant to check, and they do some conversation. But then, Kane slits Paris' throat with a hidden blade and swears that she will kill anyone who tries to take her child or even kill the child before seeing it taken. She sings "Rock-A-Bye", and that is a wrap.
The Cast
Most of the casts from season 1 return in See season 2. The main character Baba Voss will be starred by the one and only Jason Momoa, Dave Bautista as Edo, Archie Madekwe as Kofun, Nesta Cooper as Haniwa, Sylvia Hoeks as Queen Kane, Hera Hilmar as Maghra Kane, and others.
Where to Watch See Season 2
You can watch See season 2 by streaming it on Apple TV plus (Little Voice). New episodes will be released weekly every Friday, and you can watch it on Apple TV+, LG smart TV, Samsung smart TV, and other platforms.
Watch the trailer of See season 2 below.
See Season 3
Apple TV plus has officially announced that See season 3 will return. The filming of season 3 has started since June 2021, but it seems like the fans still need to wait for this season to be released. Looking back at the schedule of the previous seasons, it is predicted that See season 3 will be out in fall 2022 on Apple TV plus.