Amazon's The Lord of the Rings was groundbreaking in many ways – it has now entered the record books again as the first production to feature parts from The Silmarillion.
JRR Tolkien's collection of short stories detailing the history of Middle Earth has long been seen as the main candidate for the next screen adaptation, and certain parts of the book have finally been licensed for the Amazon's blockbuster series.
The good news doesn't stop there, though, as further reports suggest that the ring maker Celebrimbor will appear. Sir Lenny Henry will play the hobbit ancestor and that Sauron will also appear – just not in the first season.
But the news that got more mixed reactions was the announcement that the show would be moving to the UK for its season two production rather than returning to New Zealand's famous Middle Earth.
However, as a reassurance, Amazon has released the first preview image of the series, and it does look quite impressive.
While information regarding the plot is understandably kept a secret, we know that the show will delve into an earlier period in JRR Tolkein's monumentally large universe, following characters named in the author's extensive notes and writings about Middle-Earth.
Meanwhile, a recent casting call asked for actors who are comfortable with nudity – suggesting that we might see some steamy scenes in the new series, something we're not used to seeing in Middle-Earth as the films we've seen released have been mostly family friendly.
Orlando Bloom, who played Legolas in the previous trilogy, told Collider that what was to come was different, adding: "I think that's a good thing." Not everyone was so enthusiastic, though, as co-star Hugo Weaving recently told Variety he's "not interested" in returning to the role of Elrond in the Amazon project.
Read on to find everything you need to know about Amazon's Lord of the Rings TV series.
The Lord of the Rings Release Date
The TV series Lord of the Rings will be released on Friday September 2, 2022 – which happens to be the birthday of the hobbits Frodo and Bilbo Baggins aka Hobbit Day.
The episodes will then be released weekly on Amazon Prime Video (The Marvelous Mrs. Maisel Season 5).
The news was announced with a first-look image:
Production began in February 2020 and finished on August 3, 2021 despite delays caused by the coronavirus outbreak.
Lord of the Rings Cast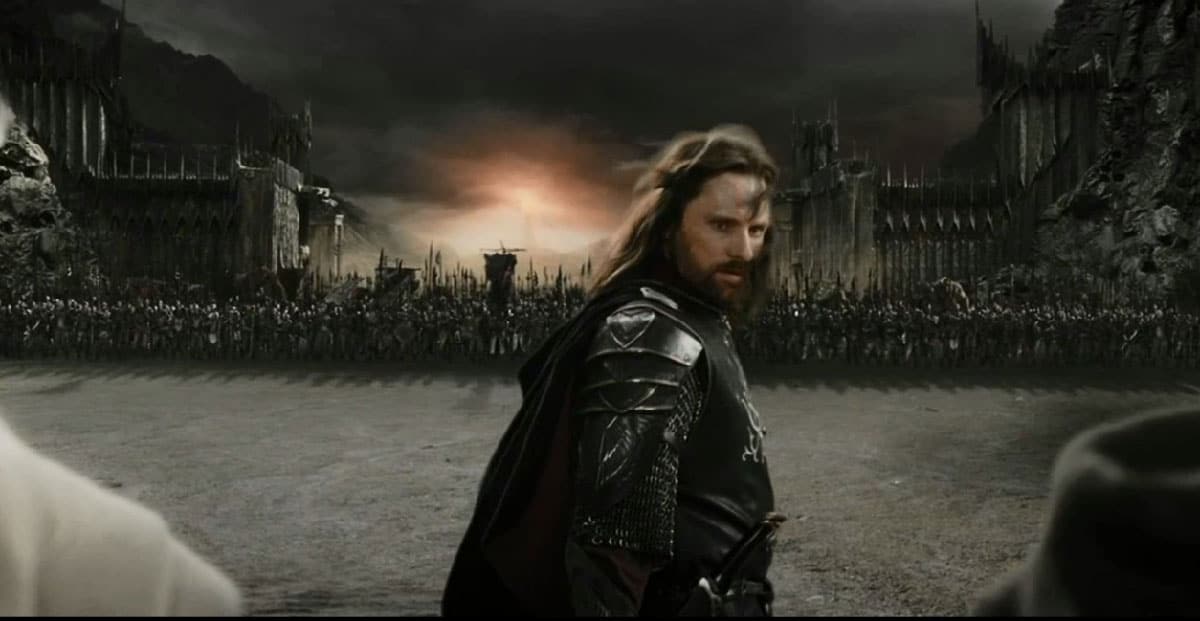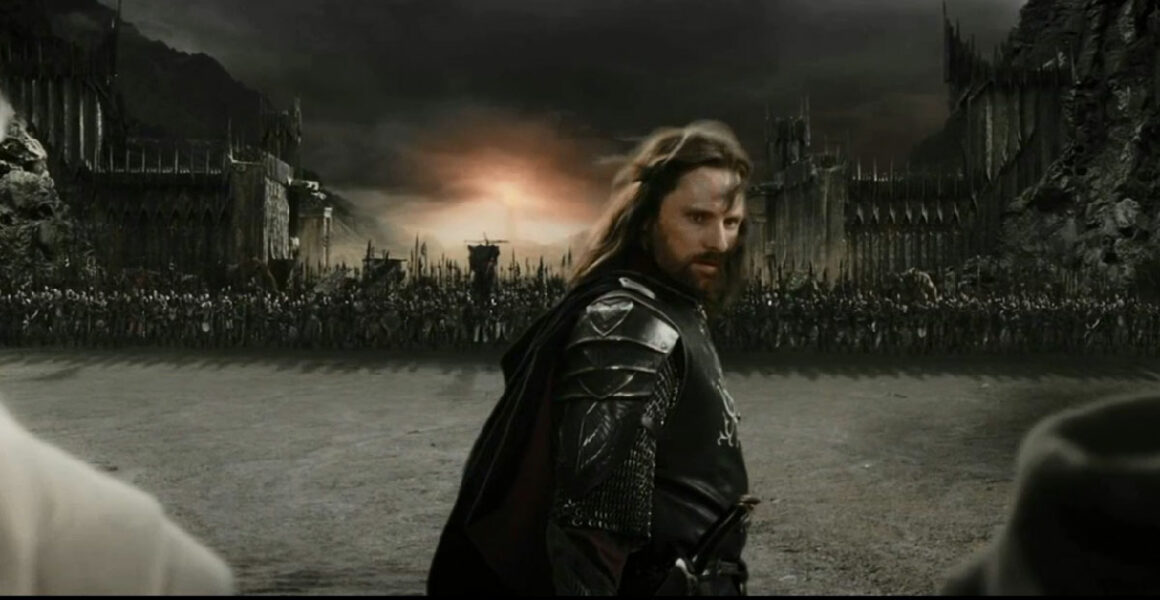 According to Variety, Morfydd Clark (Saint Maud) has been cast as young Galadriel. Lord of the Rings fans will know that the powerful fairy was played by Cate Blanchett in the film trilogy. Since the series is set in the Second Age, Galadriel will be younger than his fellow casts.
Another actor we believe will be in this series is Simon Merrells. According to the actor's biography page on his management agency's website Warring and McKenna, Merrells (Good Omens) will play a real character named Trevyn.
Lenny Henry (Doctor Who, Broadchurch) has confirmed he is playing Harfoot – one of the three hobbit races in Lord of the Rings – in an interview with BBC Sounds. However, he did not reveal the character's name.
There are also rumors surrounding the roles that other actors will take.
Robert Aramayo, who played the young Ned Stark on Game of Thrones, is believed to replace Will Poulter as Beldor, one of the TV show's main heroes (according to Deadline). Speaking to GQ, Poulter explained that he had to drop out due to scheduling conflicts, adding: "As an actor, you're very used to things not going your way and have to adapt accordingly. I'm more used to things not going my way. So, I just had to let go of that."
The Hollywood Reporter claims that Markella Kavenagh (The Cry) plays a character named Tyra, while Deadline states that Lloyd Owen (Monarch of the Glen) plays a character named Loda.
Joseph Mawle, who played Benjen Stark on Game of Thrones, is also thought to have played the antagonist of the Adar series (h/t Deadline). However, it's unclear whether this character has any relationship with Sauron. Whether he will be a supporting villain or not will be revealed later.
Regarding Kip Chapman's character, the Fellowship of Fans Twitter fan account speculates that the Westside actor plays someone named Selin. A Discovery of Witches' Trystan Gravelle recently gave us hints about his potential character for the show, but we're not sure who it is yet.
There are other key Second Age players, including elf High King Gil-galad, elf smith Celebrimbor (whom Tom Budge allegedly played before his departure from the show), and Numenorian King Elendil, played by an actor whose name has not yet been revealed. Hopefully, we'll get official confirmation on which actor will be playing them soon.
Lord of the Rings Plot on Amazon: What it is About?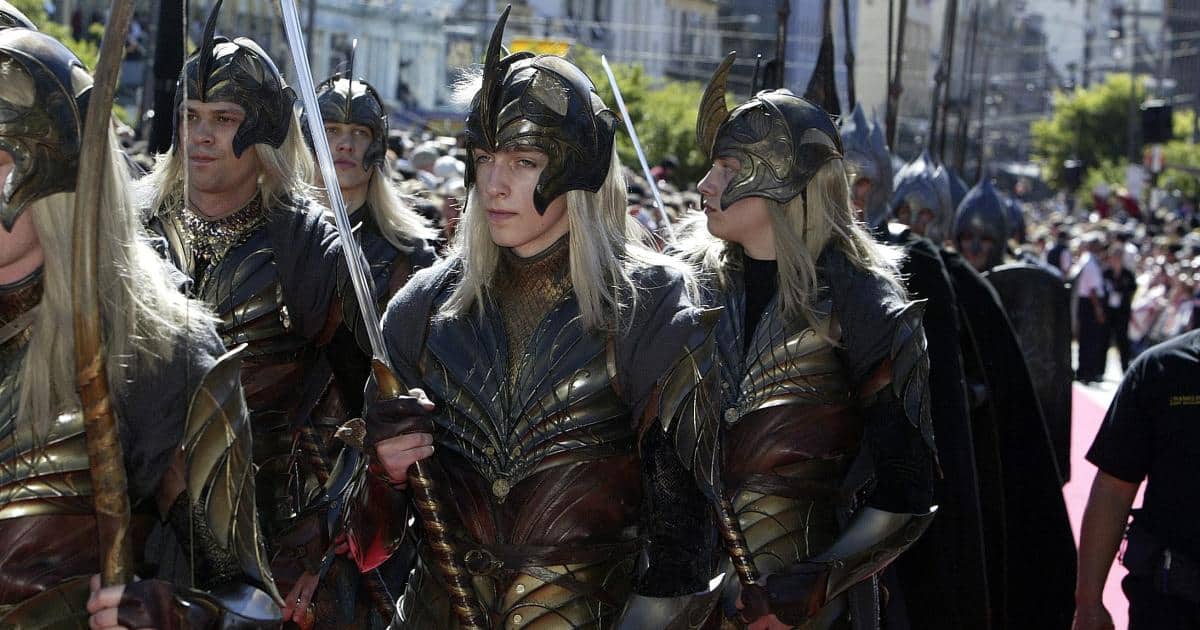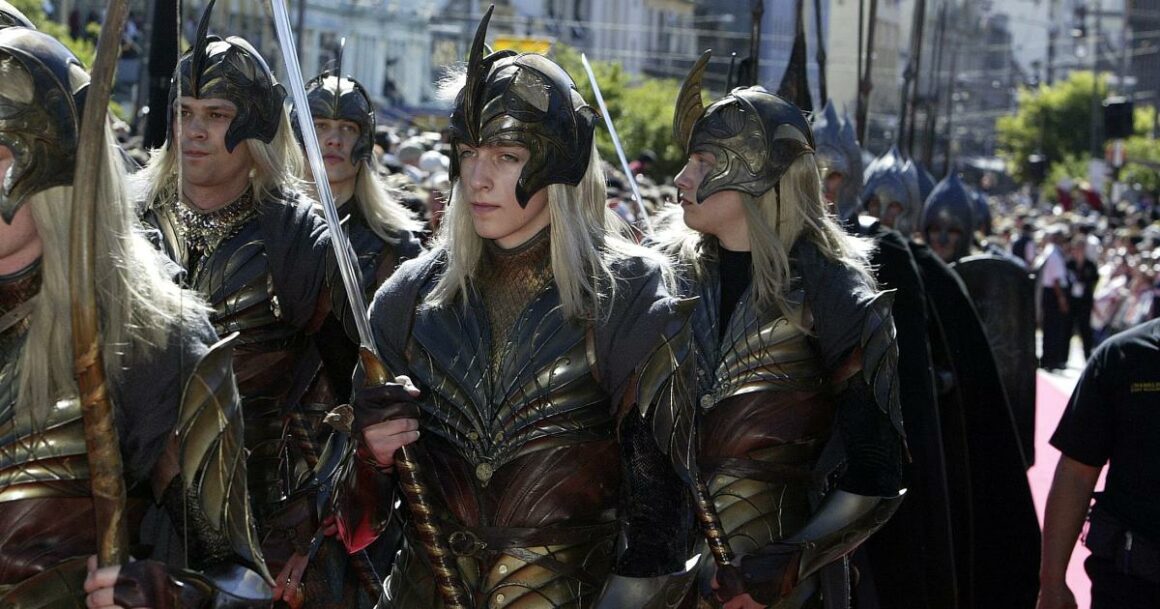 Lord of the Rings by Amazon is set in the Second Age of Middle-earth, which lasts for nearly 3,500 years and ends with Sauron's defeat thanks to an alliance between humans and elves. This is the battle that opened Lord of the Rings: The Fellowship of the Ring, so it's possible we could see this adapted again at some point in the Amazon series.
However, it will be a while until the series is released. There's a lot of Middle-Earth history that Amazon's Lord of the Rings could cover, and we hope that we'll see the live-action debut for new areas of Tolkien's world on TV shows, such as Numenor and Lindon.
It looks like we'll also see one of those locations on the screen. According to the Fellowship of Fans Twitter account, a leaked set report has suggested that the Numenorian guild (weapons dealers, food dealers, and others) will be a part of the show. In a separate Twitter thread, the same fan group also claimed that we'll be seeing some Dwarven locations in season 1, especially in the first two episodes. Considering King Durin was rumored to be appearing, this was not surprising to learn.
Interestingly, Lenny Henry also told BBC Sounds that another Tolkien book – The Silmarillion – might be adapted in parts for Amazon's Lord of the Rings.
"This is a new series of adventures that sows several different origins of characters and will take at least ten years to tell the story," Henry said. "Because it's based on "The Silmarillion" which is almost like a cheat sheet for what happened next in this world in the Second and Third Century."
Can we see the characters or plot elements from this book used in the show? Given that The Silmarillion covers aspects of the Second and Third Century, it's quite possible. While we wait for more news on the story front, we've also seen a map of what Middle-Earth was like during the Second Age:
With Amazon focusing on the Second Age, we might as well see how Sauron returns and almost ends up ruling Middle-Earth. The great evil Lord of the Rings has a huge role to play in this era, so we can expect to see him rise to power again and fall for thousands of years after he tries to enslave humans, dwarves, and elves with the Ring's power.
Another element of Amazon's adaptation is that it can be more mature and intimate than some fans imagine. According to TheOneRing.net, Amazon hired acclaimed New Zealand intimacy coordinator – Jennifer Ward-Lealand – in October 2020.
It's unclear as to what level of intimacy Ward-Lealand will show, but some Tolkien fans have voiced their displeasure at Ward-Lealand's signing. Why? Well, intimacy – as an industry term – usually refers to nudity or sex scenes. Think along the lines of HBO's adaptation of Game of Thrones and you can imagine how it will go.
If, and it's a big if as we don't know Amazon's plans for an adaptation, nudity is part of the Lord of the Rings series, you can expect it to receive high age ratings when it finally airs.