On the website of the Japanese live-action adaptation of the manga series "The Promised Neverland" a music video was released today, in which the theme song "It Can't Be Right" by Zutto Mayonaka de Iinoni can be heard. The film will be released in Japanese cinemas on 18 December 2020.
The Promised Neverland Live-Action by "ERASED" Director
The real-life film, in which the age of the children, in which they are delivered to the monsters, was increased from 12 to 16 years, was made under the direction of Yuichiro Hirakawa, who took over this position in the Netflix series "ERASED". Noriko Gotou wrote the screenplay.
The film stars 19-year-old Minami Hamabe (Yumeko Jabami in the "Kakegurui" live-action series) as Emma, 17-year-old Rihito Itagaki as Norman, and 13-year-old Jyo Kairi, who is known as Hiromi Sugita from the live-action adaptation of "ERASED."
In addition to the Japanese real-life film adaptation, a live-action series from Hollywood is currently in the works. It is produced by Touchstone Television (formerly known as Fox 21 Television Studios) and Amazon Studios. More details can be found here.
The Promised Neverland Live-Action Visual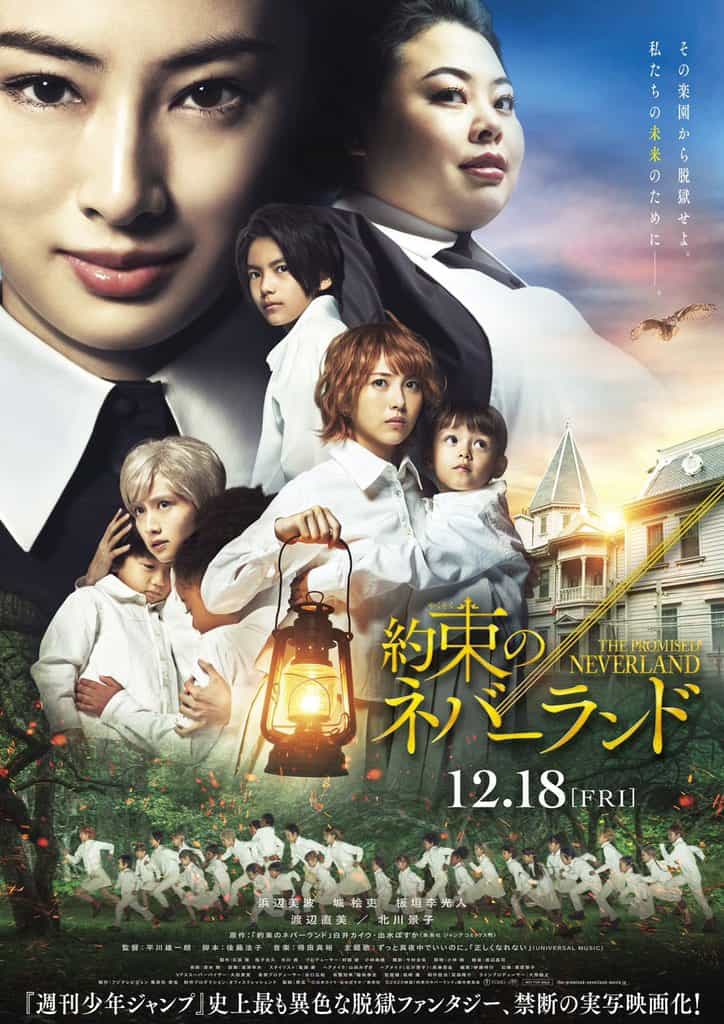 Music Video
Action
Emma, Norman and Ray live well-protected in the orphanage "Grace Field House". Surrounded by their brothers and sisters, they have developed magnificently under the tender care of "Mother", their caregiver. One night, however, they learn the terrible truth behind their idyllic life and nothing should be the same as before! You have to flee now or die!