The VoD provider Netflix announced today that it has secured the series "The Pet Girl of Sakurasou" (Japanese: "Sakura-sou no Pet na Kanojo") and will be offering it on demand from December 7, 2020.
Series is Published by AniMoon Publishing
"The Pet Girl of Sakurasou" is based on the light novel of the same name by Hajime Kamoshida and has a total of 24 episodes that were produced in the J.C.Staff studio (How a Realist Hero Rebuilt the Kingdom, Maid-Sama, DanMachi, Golden Time, Toradora, Prison School, Combatants Will Be Dispatched, The Demon Girl Next Door, The Duke of Death and His Maid). Atsuko Ishizuka (No Game No Life) was responsible for the direction. The Japanese TV broadcast took place between October 2012 and March 2013.
The Pet Girl of Sakurasou Visual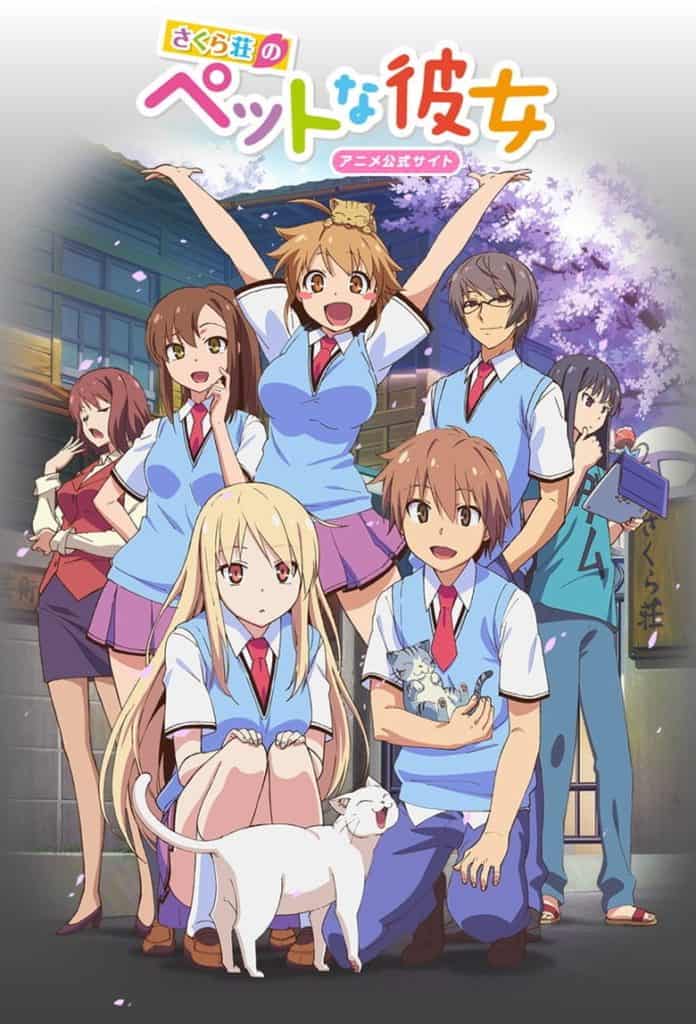 The Pet Girl of Sakurasou Action
Sorata Kanda was kicked out of his school's normal dorm for taking in a stray cat. Now he has to move to the "Sakurasou", the dormitory for problem students. There he met Mashiro Shiina, who is extremely artistically gifted, but cannot cope with life on her own. She is so dependent that she has to be supervised around the clock. Since Sorata has a weakness for needy creatures, he takes over the care and feeding of Mashiro from now on. But who is here on whose leash?