With a trailer including a start date and a new visual, "Back Arrow" provides us with a trailer, which will have its premiere in just a few weeks. The official Twitter account for Studio VOL's latest TV anime "Back Arrow" posted a new trailer with a visual on Friday, indicating January 8, 2020 as the start date of the series.
Back Arrow Release Date January 8, 2020
The anime is set in a country called Ringarindo, surrounded by a gigantic wall. The inhabitants of this land honor the Wall like a deity, because it protects it from the dangers of the outside world and always ensures wealth and good harvest.
But one day a strange man named Back Arrow appears in the village of Essha, who knows nothing more except that he comes from the other side of the wall. To bring back his memories, he wanders into the wilderness outside, unaware of the dangers he is posing …
Studio VOLN ("Karakuri Circus", "I Want to Eat Your Pancreas") takes care of the production under the direction of "Code-Geass" director Goro Taniguchi. No less well known is author Kazuki Nakashima ("Promare", "Gurren Lagann") who sits above the script. Toshiyuki Kanno is also responsible for the character design and Kouhei Tanaka for the music. Studio Dynamo Pictures also takes care of the CGI animations.
The opening "dawn" is by LiSA, while the ending "Sekai no Hate" is contributed by sychron speaker and singer Shuka Saitou.
Visual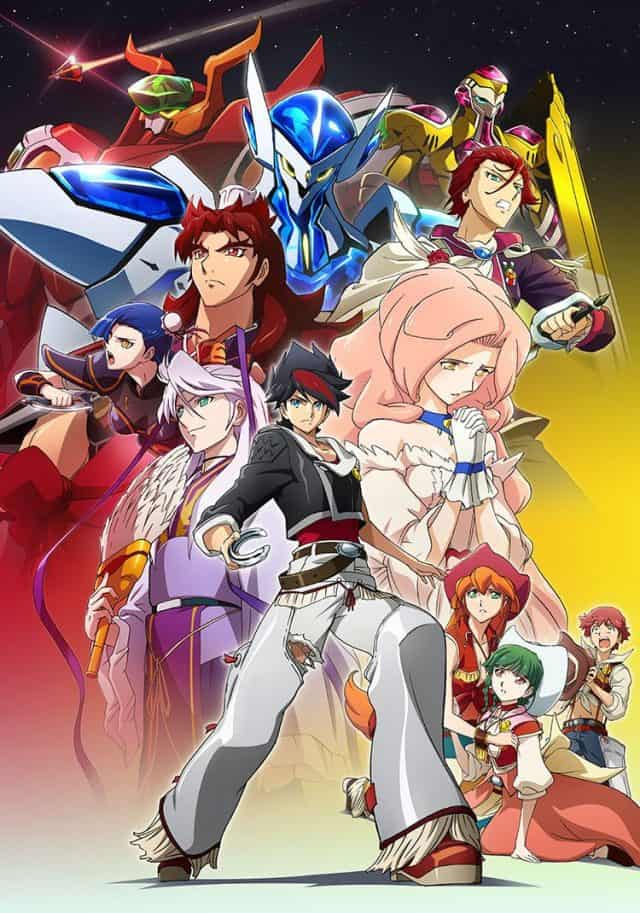 Cast
| | |
| --- | --- |
| Character | Voice Actor |
| Back Arrow | Yuki Kaji |
| Bit Namital | Kensho Ono |
| Atlee Ariel | Aya Suzaki |
| Elsha Lean | Ari Ozawa |
Production Team
| | |
| --- | --- |
| CGI | Studio Dynamo Pictures |
| Script | Kazuki Nakashima ("Promare", "Gurren Lagann") |
| Director | Goro Taniguchi |
| Studio | Studio VOLN ("Karakuri Circus", "I Want to Eat Your Pancreas") |
| Character Design | Toshiyuki Kanno |
| Music | Kouhei Tanaka |
Action
Ringarindo is a land surrounded by a wall. The wall covers, protects, cultivates, and nutures this land. The wall is god … it is the foundation of this land of Ringarindo.
One day, a mysterious man named Back Arrow appears in Essha village on the outskirts of Ringarindo. Arrow lost his memories, but says that all he knows is, "I came from beyond the wall." To restore his memories, Arrow heads out beyond the wall, but is embroiled in a battle with himself as the stakes.