In March, The Hollywood Reporter revealed that Yeun would star in and serve as an executive producer in the comedy drama series "Beef," which Netflix won after an intense bidding war.
After his film "Minari" received such critical acclaim, it is not surprising that Yeun teamed up with A24 once again in their next TV endeavor. He'll also be working side-by-side with the hilarious Ali Wong, whose Netflix comedy special "Baby Cobra" made him famous in 2016.
Steven Yeun has had quite a career since his big break in "The Walking Dead" in 2010. After playing Glenn Rhee in the popular series for seven seasons, he has appeared in several films, including "Okja," "Sorry to Bother You," and "Minari," and he has also lent his voice to several animated series.
However, since leaving "The Walking Dead," Yeun has not had a regular role in a live-action television series – but that is about to change.
Here's everything we know so far about Netflix's (The Unlisted Season 2) "Beef" release date, cast, and plot.
Beef Release Date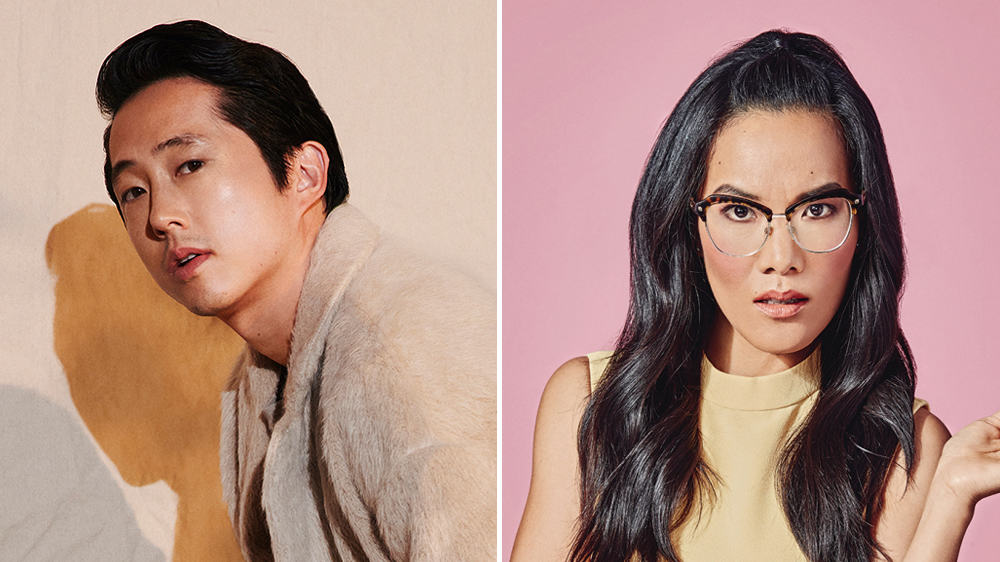 While we've got a few updates regarding where "Beef" will be streaming and who will be involved in the production of the show, sadly, we don't know many details about it. We also don't know when "Beef" is scheduled to premiere, though it looks like it's still in the early stages of development. We're hoping that we won't have to wait any longer for an official announcement.
Jinny Howe, Vice President of Drama Development, Original Series at Netflix, released a statement about the streaming platform's excitement to collaborate with Yeun, Wong, and show creator Lee Sung Jin: "We are very excited to collaborate with Lee Sung Jin and help bring this rich series to life. it's together with the inimitable Steven Yeun and Ali Wong. Sung Jin has created a world that is bold and, at times, outrageous. It's an honest and strong character study of two people who go out looking for connection in the most unlikely of ways"
In October 2021, we learned that production is currently scheduled to begin in Q1 2022.
Now, in December 2021 thanks to a new list of productions, we can confirm that production is planned to take place between January 31 and May 10, 2022. The Beef series is expected to premiere in late 2022.
Beef Cast: Who's In It?
The only actors confirmed to star in "Beef" are Steve Yeun and Ali Wong, although their roles have not been revealed. Thankfully, an exclusive report from Murphy's Multiverse has given us an in-depth look at some of the characters we'll meet in "Beef," apart from who will be playing them.
First, the outlet revealed that there would be a character named George, who is an interesting, early 30s-40s Japanese American married to a woman named Amy. George is also a ceramics expert and "son of a famous architect and designer", who is "the type to wear a full bike gear and cycle hundreds of miles every morning listening to Tom Ferriss podcasts." In addition, George and Amy have a shy daughter named June.
"Beef" will also feature a Korean American man named Isaac, who will also be in his 30s-40s. According to the character description, Isaac has two cousins ​​named Danny and Paul (who we assume will meet at some point), he's a big, muscular guy who was recently imprisoned, and he's not afraid to break the rules to protect his family. The final character description belongs to 60-year-old Fumi, George's mother. She is said to be elegant, attractive, artistic, and a caring grandmother until June.
We can't wait to learn more about which actors we'll be seeing in the roles of George, Amy, and others.
Beef Plot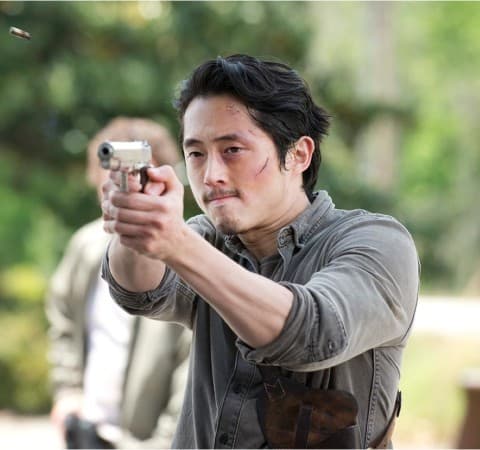 Unfortunately, there's not enough details about Beef's plot. According to THR, the official series description reveals that "Beef will follow the lives of two people who are involved in a road rage incident, both of whom let it creep into their minds until it slowly consumes their every thought and action."
In addition, Lee Sung Jin revealed that "Beef" is based on his life experience. "Ali Wong, Steven Yeun, A24, and Netflix — this is a dream team, and I'm honored to collaborate with them," said Lee, per Deadline. "I also thank the man who shouted at me in traffic three years ago. I didn't let go, and now we have the show."
The plot of "Beef" looks unique, and if we know about Yeun, Wong, Lee, and A24, it's definitely a work of art. Be sure to check back here for more news on the upcoming Netflix series.
How Many Episodes Will Be in Season 1 of Beef?
Netflix's Beef will have 10 episodes with each of them consisting of 30 minutes.