Karate Kid fans can get ready for some intense ass kicking, with the stage being set for the biggest showdown of the year. The fourth season of Cobra Kai is bound to be the biggest season as of yet, with new alliances and old faces coming back at the respective dojos to prepare for the All Valley Tournament. The season four trailer looks promising in delivering some butt kicking action, and the fans of the series are stoked with adrenaline to see what's in store for them.
Current Developments In The Valley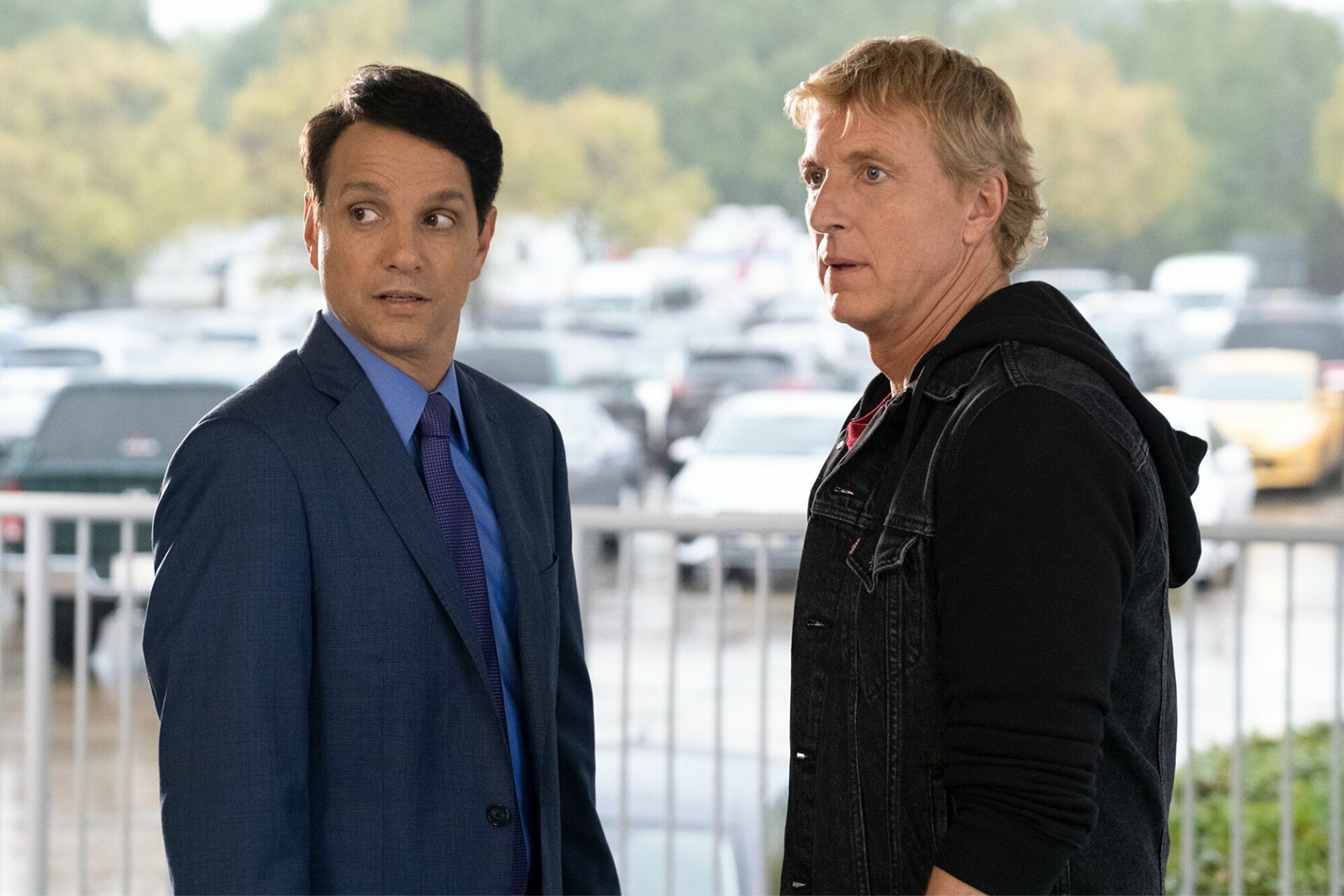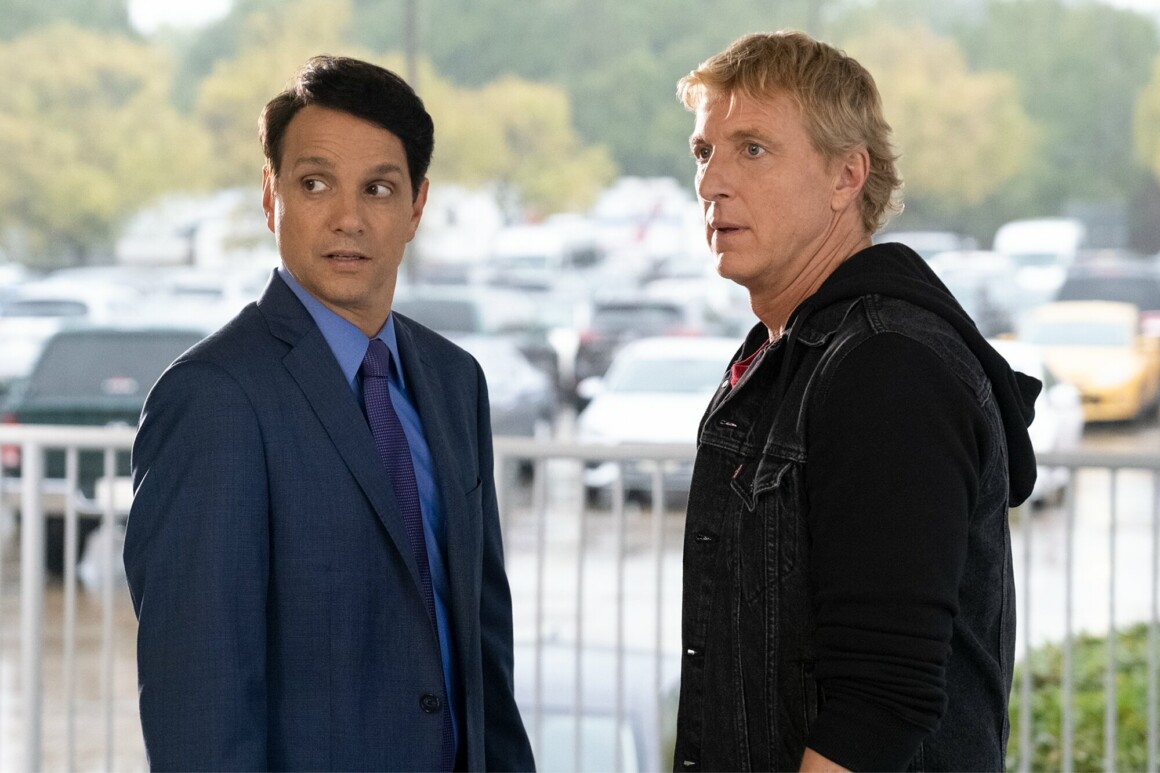 When season three ended, fans witnessed an epic alliance between frenemies Johnny Lawrence and Daniel LaRusso. And the alliance came with good reason too. With John Kreese leading the ever formidable Cobra Kai, the stakes are high as was the case in the All Valley Tournament of 1984. 
It would be pretty interesting and funny to see the relationship of Johnny and LaRusso develop in the now Miyagi do- Eagle Fang dojo alliance. From what we have already witnessed through the three seasons, it would be a wide ride, given their relationship always managing to take a wild turn whenever they seem to be making up and making amends. But we can expect it to not turn sour this time, by paying heed to LaRusso's words "Many of us used to be enemies, but rivalries don't need to last forever".
With Kreese's ruthless style of fighting being developed in his Cobra Kai dojo, what the other side needs is a balanced combination of the offensive tactics of Johnny, and the defensive stances of LaRusso that has been taught by Mr. Miyagi.
Alliances have shifted too, with various members of Cobra Kai and Miyagi Do moving around dojos throughout the series. When it comes to the main competitors, Miguel is still the disciple of Johnny but in the Miyagi do-Eage Fang alliance, and Robby is now under the tutorship of Kreese in Cobra Kai.
A rather unexpected shift though was that of Hawk, who encountered a sudden emotional dilemma during the house fight in season three and decided to change his alliance to Miyagi do and be with his "nerd" gang from the past. The joining of Hawk is surely going to raise the strength of the alliance, who were lacking an aggressive fighter when compared to Kreese's team.
New Inclusions In Cobra Kai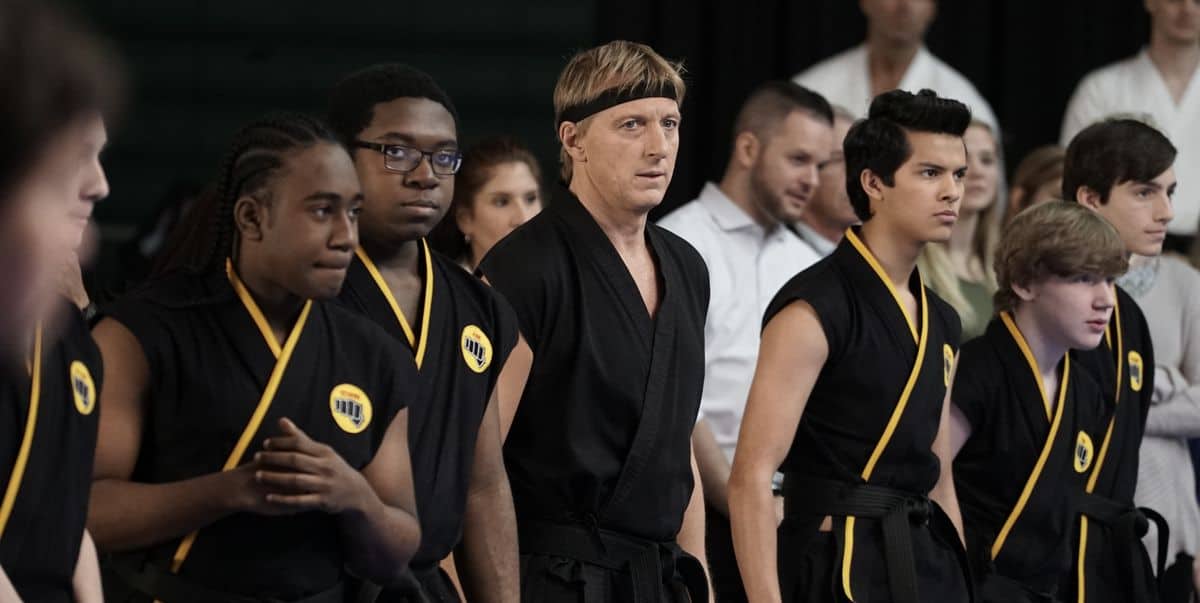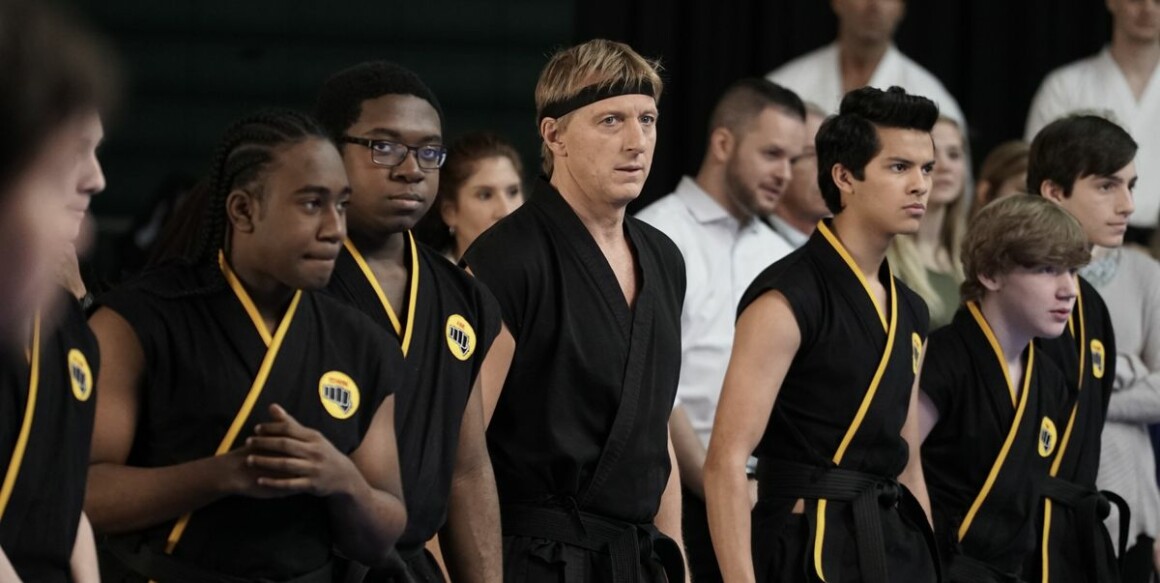 One of the most anticipated comebacks would be the emergence of Terry Silver, who was a war buddy of Kreese and a formidable figure in The Karate Kid movies as one of the founders of Cobra Kai. Silver's coming and his ruthless fighting style is bound to make Cobra Kai more dangerous than ever. 
The series co-creator Hayden Schlossberg said the following while speaking with Deadline:
"For now we'll say we've been looking forward to working with Thomas Ian Griffith for a long time and we were very patient with ourselves to find the right moment, and season 4 is that moment."
Since Silver is bound to join the fight, fans would definitely go crazy with expectations of any of LaRusso's or Johnny's former allies or rivals joining their team too. One of them that is most looked forward to would be the coming of Chozen Toguchi, who's mentorship could definitely add to the power of Miyagi do. But this is highly unlikely, with Larusso mending his relationship with Chozen, and gaining a few tactics from him that he put to good use while taking down Kreese in Season three.
But speaking of new inclusions, season four would be the best venue to introduce the character of Julie from The Next Karate Kid film. Due to her storyline existing in the Miyagi verse itself, and due to her tutorship under Mr. Miyagi being the same as that of what was received by LaRusso, it would be an intense crossover that many of the fans would not have anticipated.
A much crazier crossover would be that of the emergence of Dre Parker from The Karate Kid (2010). But considering that it was a reboot of the film series, and that this is not the Marvel Cinematic Universe, such a happening is near to impossible.
Returning Cast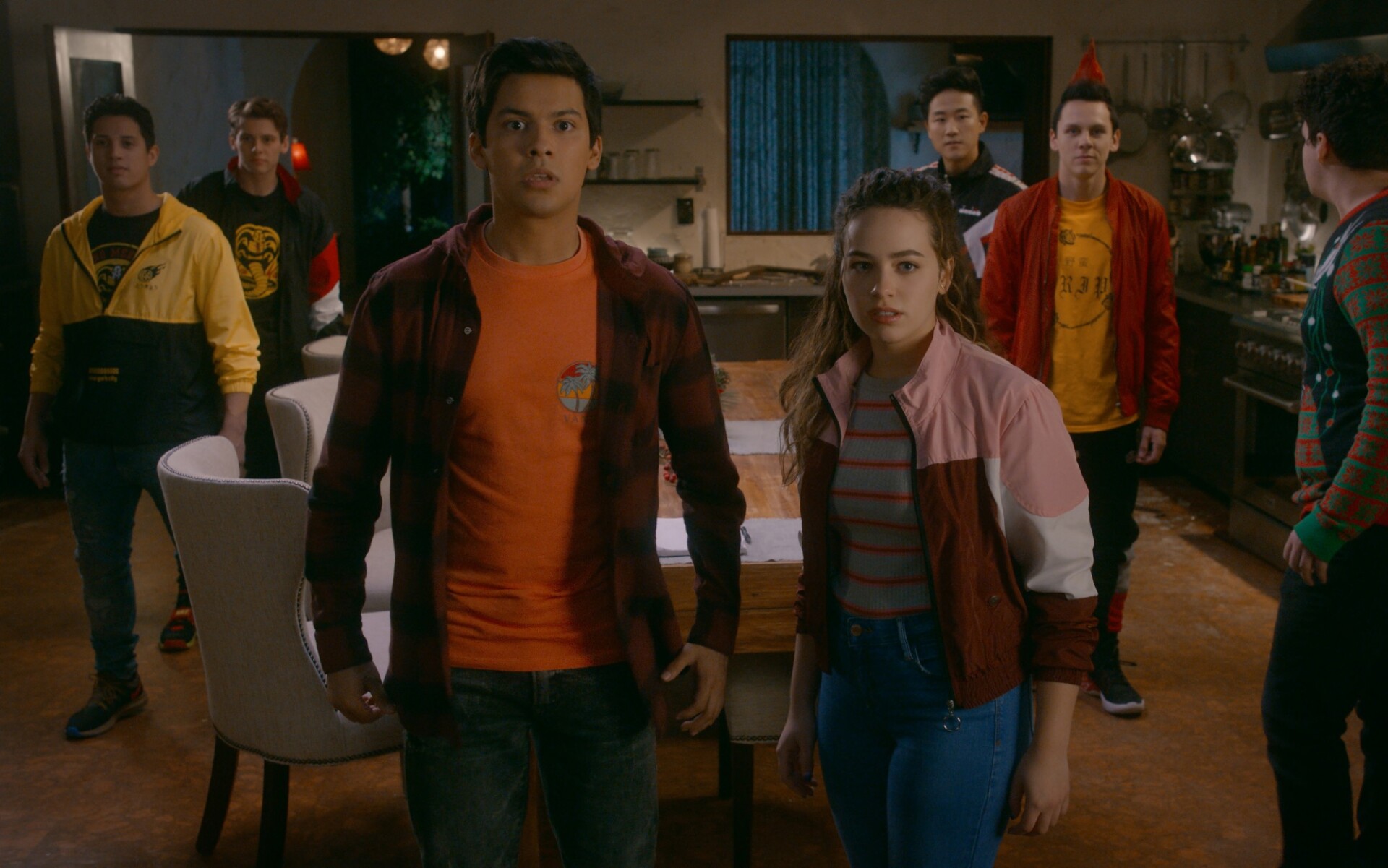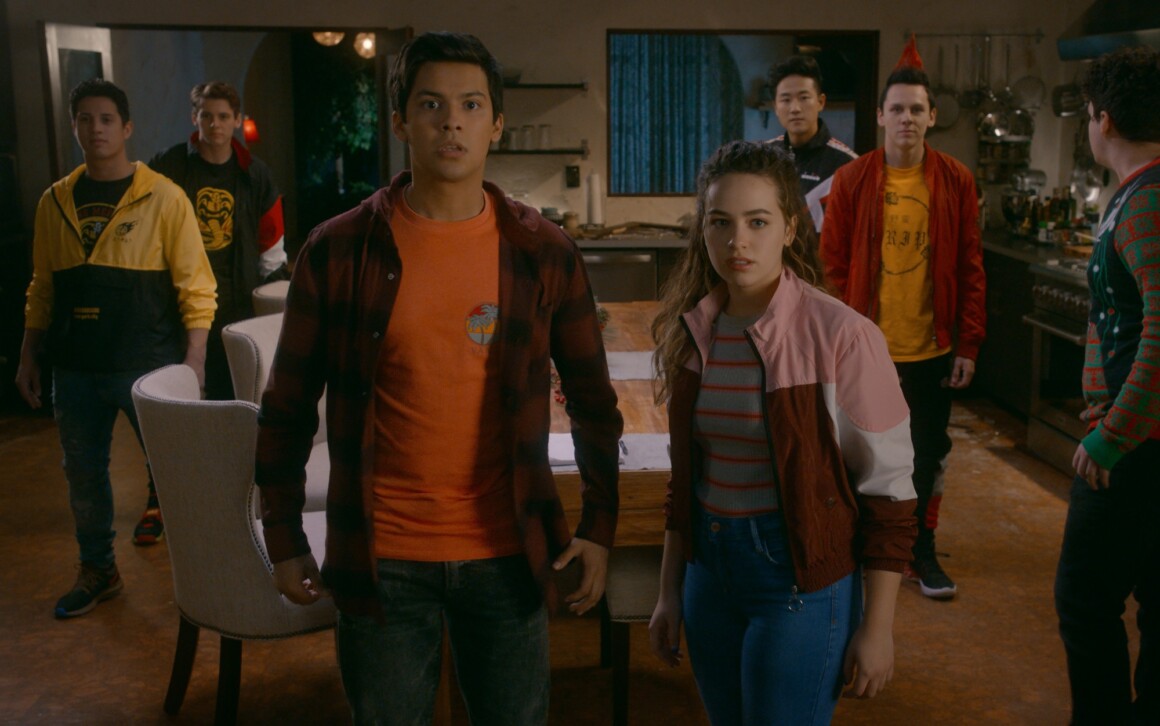 The cast who are confirmed to return to the big stage are Ralph Macchio as Daniel LaRusso, William Zabka as Johnny Lawrence, Xolo Maridueña as Miguel Diaz, Courtney Henggeler as Amanda LaRusso, Mary Mouser as Samantha LaRusso, Tanner Buchanan as Robby Keene, Jacob Bertrand as Hawk, Martin Cove as John Kreese, Peyton List as Tory Schwarber and Vanessa Rubio as Carmen Diaz.
Although not confirmed, given the essential role they played in Season 3, we can very well expect Gianni DeCenzo as Demetri and Joe Seo as Kyler to take up their mantles again.
Oona O'Brien and Dallas Dupree Young are the newest additions to the cast.
But the one who we all look forward to packing a punch, and who's coming was already teased towards the end of season three, is the OG character of Terry Silver played by actor Thoman Ian Griffith.
Cobra Kai Season Four will be released on Netflix on December 31.