The bizarre and fun HBO Max superhero show Doom Patrol is having it's balls to the walls weirdest season yet, so a lot of people are wondering whether or not Doom Patrol Season 4 will happen and how another season can raise the stakes and bizarreness of the story.
Well strap your time-machine seatbelts and don't touch any weird artifact just to figure out that information, we are here to tell you what you need to know about Doom Patrol Season 4.
Will there be Doom Patrol Season 4?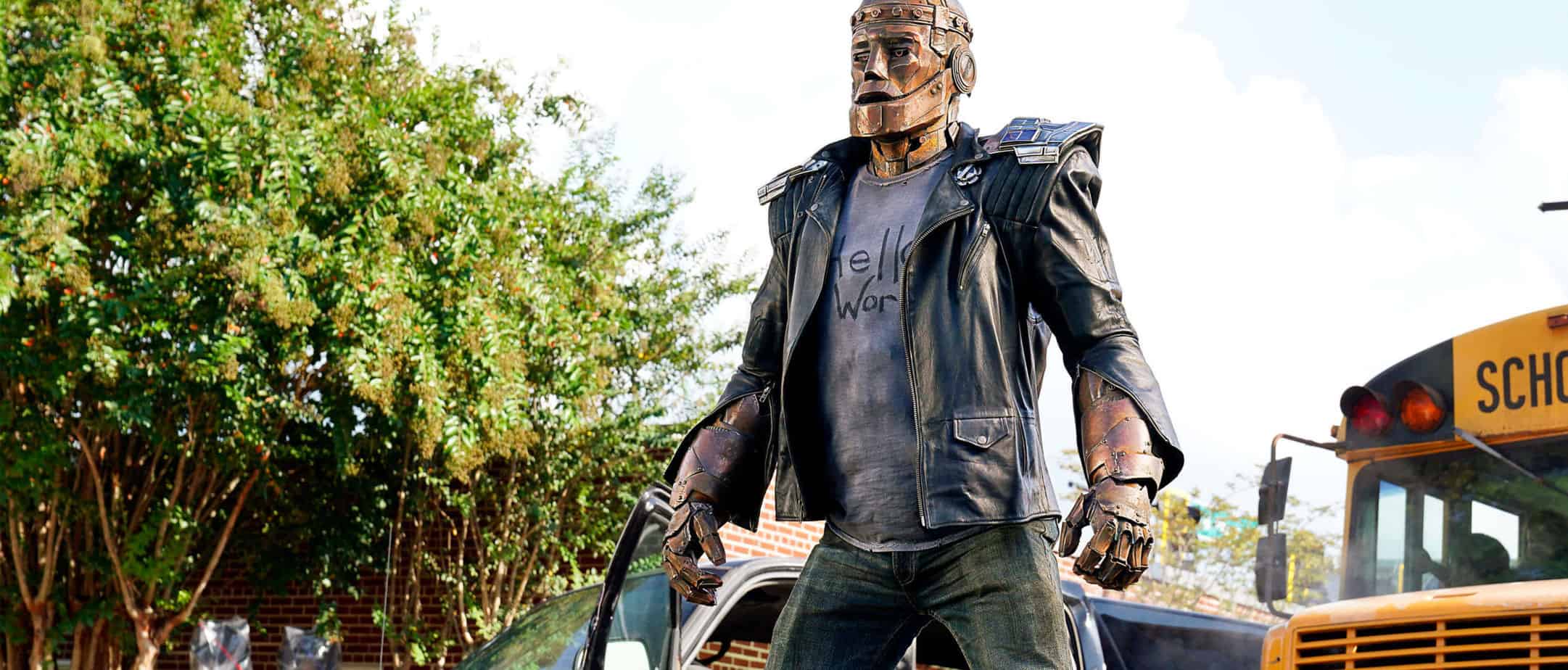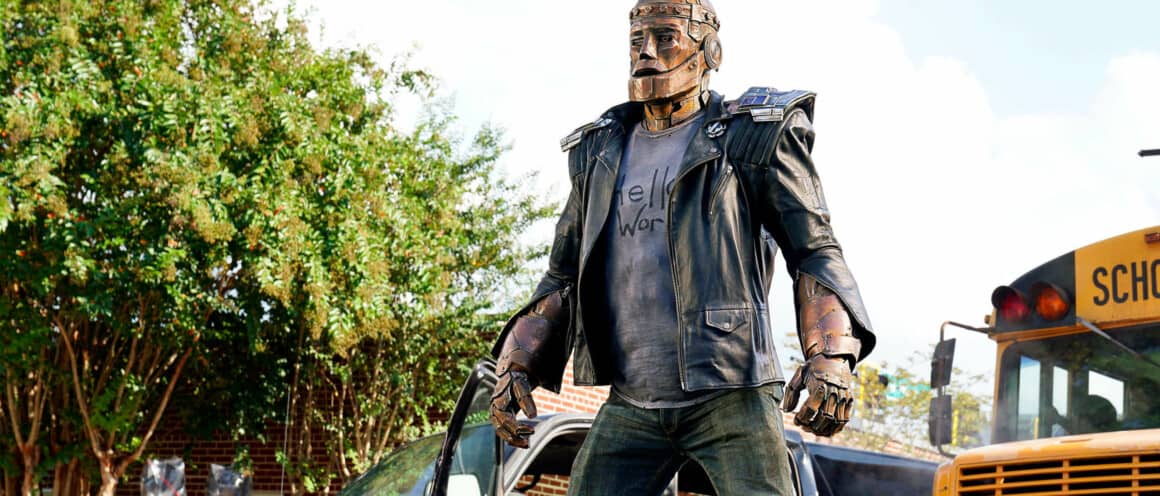 Recently at DC Fandome, Warner Bros and HBO has confirmed that Doom Patrol will live for another day in Doom Patrol Season 4, but that's not just the good news! They just dropped the mid-season trailer for Doom Patrol Season 3 too, and this seems this show will go even wilder as the entire team has been turned into dolls by the mysterious and weird antagonist, The Candlemaker after previously being zombified too!
Unfortunately, Warner Bros and HBO have not given any news regarding the release date or even when Season 4 will drop. So keep an eye on this page as we will update it once Warner Bros and HBO give us or info sometime down the road. We don't know why they only announce the renewal and not release dates, maybe they haven't figured out the right schedule for everyone involved, or maybe just like Madame Rouge, they just forgot to give the year on DC Fandome.
Who will be in Doom Patrol Season 4?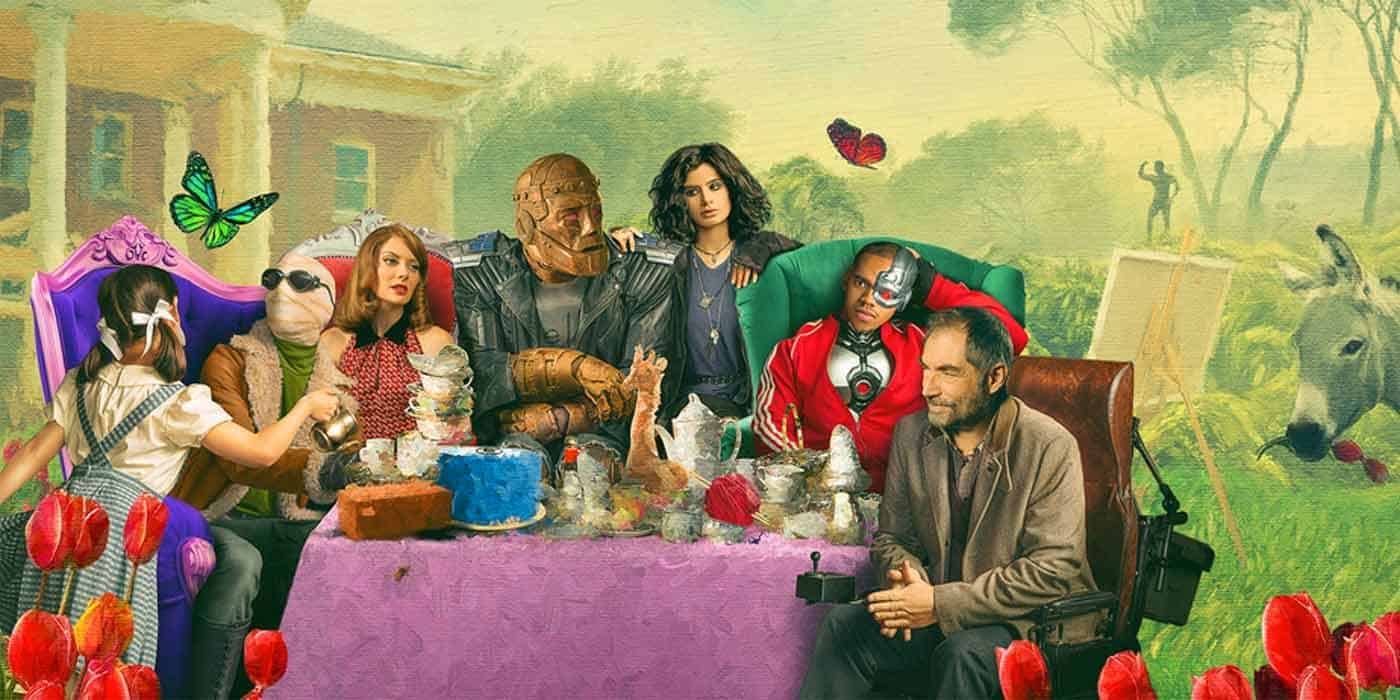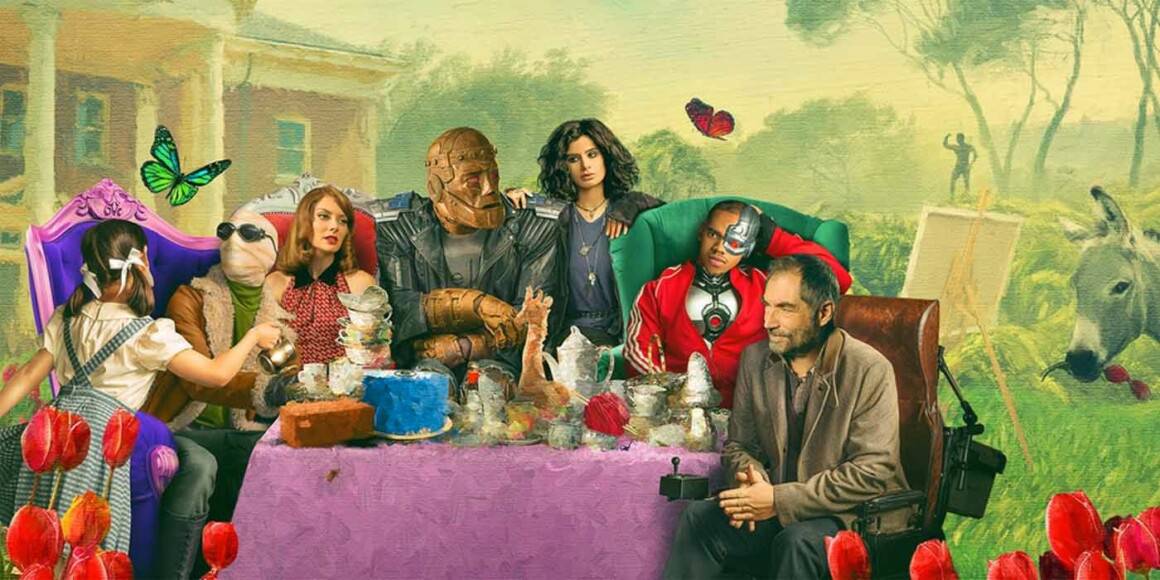 Since Season 3 is still going on as we speak, we don't have any official news regarding anyone new and returning for Doom Patrol Season 4. But the superheroes that formed Doom Patrol such as Cliff Steele (Brendan Fraser), Negative Man aka Larry Trainor (Matt Bomer), Elasti-Woman aka Rita Farr (April Bowlby), Crazy Jane (Diane Guerrero) and Victor Stone (Joivan Wade) alongside their leader The Chief aka Niles Caulder (Timothy Dalton) are all certain to return.
Depending on how Seaon 3 goes, Abu Monterey (Dorothy) Diane Guerrero, April Bowlby, Brendan Fraser, Matt Bomer, Timothy Dalton, and Joivan Wade. The superhero drama centers on Robotman aka Cliff Steele (Fraser), Negative Man aka Larry Trainor (Bomer), Elasti-Woman aka Rita Farr (Bowlby), Crazy Jane (Guerrero), and Victor Stone aka Cyborg (Wade) who all gained their abilities in disfiguring accidents. This ragtag team of outcasts comes together under the leadership of mad scientist Niles Caulder aka The Chief (Dalton). In season three, we will see the culmination of Dorothy's (Abi Monterey) conflict with The Candlemaker. Whatever happens after said confontration might decide Dorothy's fate in the show.
And who's to say that Madame Rogue, who travelled back to time but forget what she's supposed to do, were the only time travels that will venture into Doom Patrol? DC aren't shy about the fact that many of their bigger, mainstream characters are multi-dimensional time-traveler in some way or another.
Only time will tell. Until then, that's all the cast info we can give, we'll update this page as soon as anyone new to the show announced.
What's the story for Doom Patrol Season 4?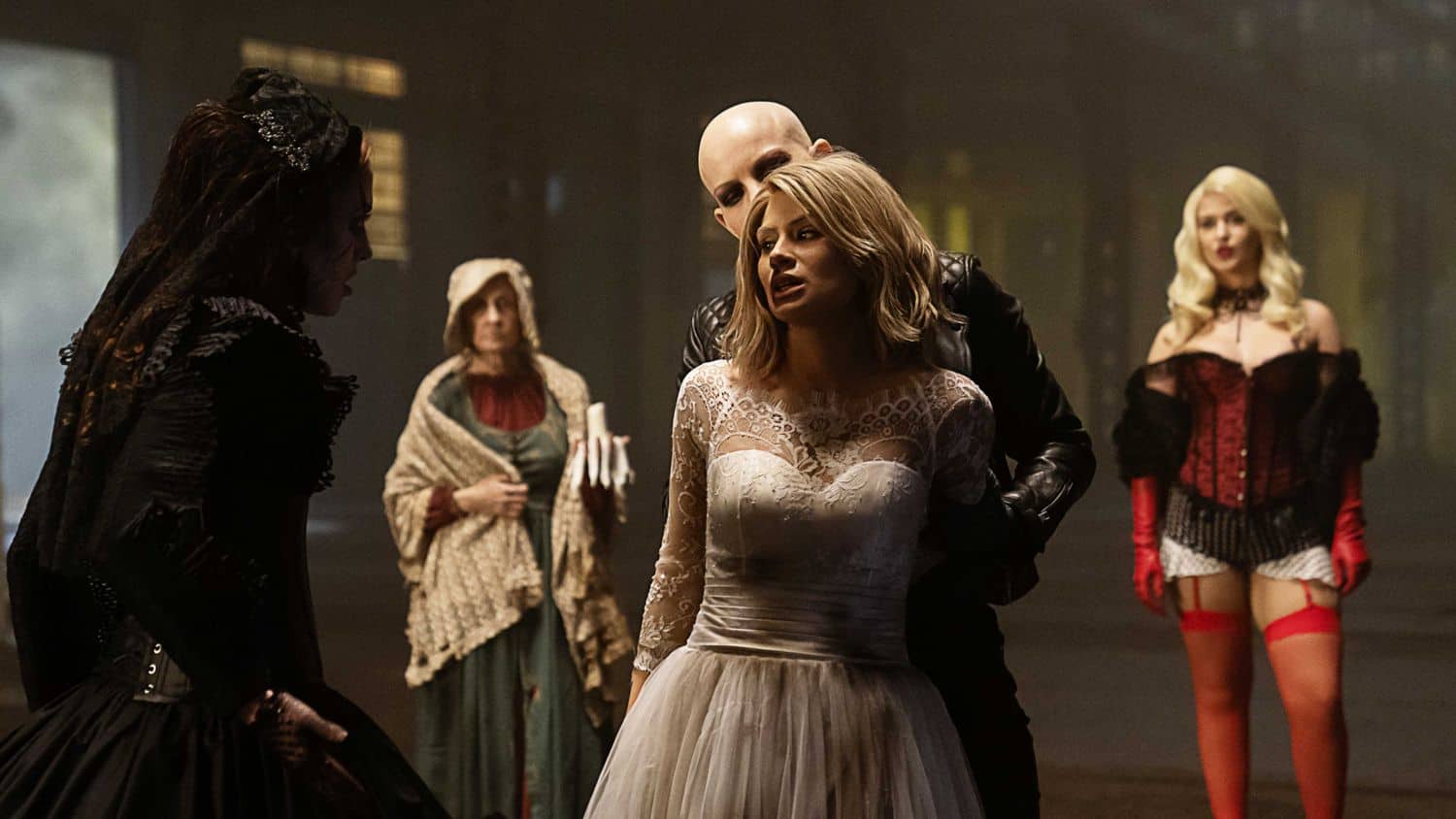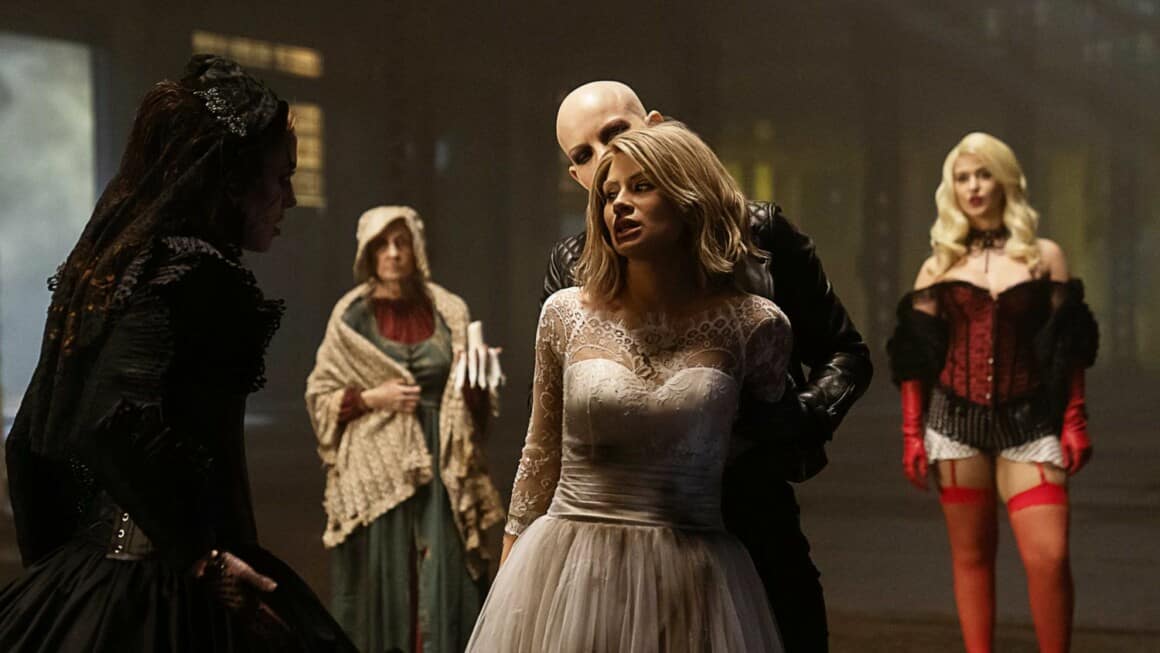 Since the announcement of a new Doom Patrol season is still pretty much fresh, there's little to no information about the plot for Doom Patrol Season 4. But, as with other comic book adaptations you can always look at the comics for pointers and possibilities. In any case, here's a refresher of the series stories.
Doom Patrol follows the unlikely heroes who all received their powers through tragic circumstances and are generally shunned by society. Most members of the team were treated by the Chief, a medical doctor who gave them residence in his mansion to help protect them from the outside world. Their name derives from an earlier Doom Patrol team that was formed by the Chief.
The first members of the Doom Patrol to be introduced in the series are Jane, the dominant identity of a traumatized woman with dissociative identity disorder; Rita Farr, who struggles to prevent her body from turning to a gelatinous state; Larry Trainor, who has an entity of negative energy living inside of him; and Cliff Steele, whose brain was placed in a robot body following a car crash. The team is later joined by cybernetically-enhanced superhero Vic Stone.
In the first season, the Chief is kidnapped by the malevolent Mr. Nobody, sending the Doom Patrol on a journey to rescue him. Along the way, they discover secrets about themselves and the Chief, who they eventually learn is responsible for the tragic events that gave them their superpowers.
The second season sees the Doom Patrol joined by Dorothy Spinner, the Chief's daughter who possesses the ability to bring her imaginary friends to life. While the members of the Doom Patrol face their own personal dilemmas and contend with the truth about the Chief, Dorothy inadvertently endangers the world when her powers threaten to unleash an ancient entity known as the Candlemaker.
In the third season, Dorothy's battle with the Candlemaker reaches its finale and the Doom Patrol suffers a tragic loss because of it. In the aftermath, the team go their separate ways as they struggle with their identities until the arrival of Madame Rouge in a time machine changes things for all of them.
So we might see the team band back together to face some time-travelling or multiverse threats in Doom Patrol Season 4, which won't be new to the DC TV series because there has been multiple "Crisis of Infinite Earth" and cross-overs beforehand. Who knows, maybe our weird heroes would meet DC staple such as The Flash in Doom Patrol Season 4!
Are you excited for Doom Patrol Season 4? Let us know in the comments.