Elite season 5 is a Spanish series broadcast on the Netflix platform since 2018. The series has, for the moment four seasons, all of them are online on the Netflix platform.
Elite is a series full of suspense
In this series, you will get to know a bunch of privileged high school students who study in a very private institution, the one of Las Encinas. Among them, you will meet Guzman, Lu, Carla, Polo or Valerio, Ander and Marina.
However, their daily life will be completely changed when three students from a popular high school of the city will enter Las Encinas after having obtained a scholarship. Samuel, Nadia and Christian will totally transform the dynamics and relationships between the students of Las Encinas.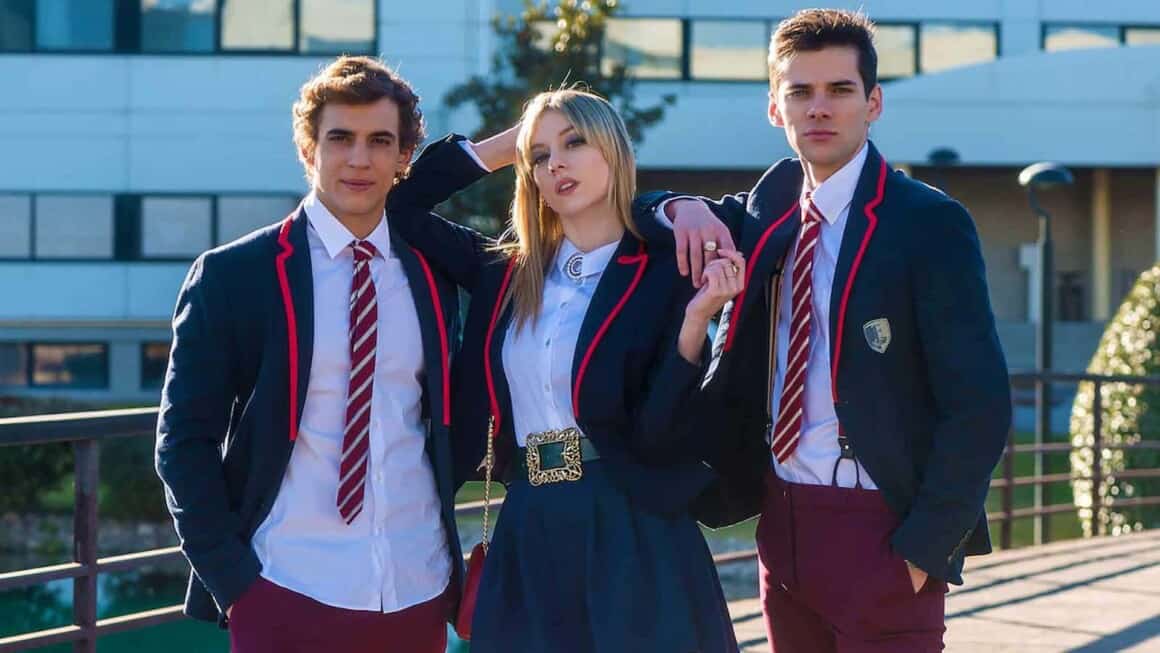 The latter will have a hard time integrating with their new classmates. The school year will be full of suspense and twists and turns, and it will even end with a terrible drama that will affect all the students.
Indeed, a murder will take place within Las Encinas. It is that of Marina, the little sister of Guzman who was very close to Samuel. An investigation will then be launched to discover the true murderer of Marina. Appearances are deceiving since the culprit is not among the scholarship students but rather among Guzman's loyal friends. If you want to know more, don't hesitate to watch the first four seasons of Elite.
On Reddit r/EliteNetflix subreddit users voted for "Should elite season 5 be the final season?" about 271 votes were received and 226 voted yes, only 45 voted no, what do you think?
A brand new cast for Elite Season 5
As you may have noticed if you have already watched the fourth season of Elite, the cast has changed a lot from season 3. Thus, several main characters have said goodbye to the show. Lu, Carla and Valerio were not present in season 4 of Elite and Nadia only made a few short appearances.
You could also discover four new characters, Patrick, Ari, Mencia and Phillipe. These newcomers added a bit of novelty to the series. In season 5 of Elite you will also have to prepare to say goodbye to some of the show's most iconic characters who have been around since the very first episode.
Indeed, the actor who plays the character of Guzman, Miguel Bernardeau has declared that he is leaving the show for good. It is not the only one since the actor who interprets the role of Ander, Aron Piper, also made the same statement.
Remember, at the end of season 4 of Elite, Guzman and Ander left for a trip throughout Europe, a way for them to say goodbye to the series and their friends.rest assured, you will still find Samuel, Cayetana or Rebe for new adventures.
The new characters that you could discover during season 4 will also be there. Three new actors will join them in Elite season 5. You will meet the pretty Sofi, played by the actress Valentina Zenere, who played in The Telephone Girls.
She will be accompanied by the actor Adam Nourou who will play the character of Eric and the actor André Lamoglia who will play the role of Gonzalo. To find out more, you will have to watch the fifth season of Elite.
Elite Season 5 Release Date: When will air?
For the moment we do not have much information on this subject. Indeed, the streaming platform Netflix has not yet announced an official release date for this season 5 of Elite. However, it seems that the shooting of this new season has already begun. If it is not delayed because of the health crisis, as is the case with the shooting of season 2 of The Bridgerton Chronicle, we should know more very soon.
So, if everything goes according to plan, the fifth season of Elite should be released on the platform in the middle of 2022. So you'll have to wait a few more months before you can watch your favorite Spanish series again.