On the official website of the upcoming original anime "Fairy Ranmaru 'Anata no Kokoro Otasuke Shimasu', it was announced today that the series will be broadcast on Japanese television from April 8, 2021. At the same time, a new trailer and a visual were released.
Series is Created in Studio Comet
The directors Masakazu Hishida ("King of Prism") and Kousuke Kobayashi ("Alice or Alice") are responsible for the production of the series in Studio Comet. The screenplay is written by Masakazu Hishida, while Shouko Nagasawa is involved as a character designer.
Taiga Umatani ("RobiHachi") wrote the story for the anime. Nagasawa, Miyakawa, Hatsumi Takahashi, Mika Yamamoto ("Tiger & Bunny") and Sayaka Tokunaga ("Fruits Basket") act as animation directors and Tetsuya Ishikawa as action supervisor.
The project also includes Japanese voice actors Shogo Sakata (as Ranmaru Ai), Kohsuke Tanabe (as Homura Hoterase), Yutaka Balletta (as Uruu Seiren), Taichi Kusano (as Juka Mutsuoka), Akihiro Hori (as Takara Utashiro), Tetsuei Sumiya (as Sirius Tenrouin), Junpei Morita (as Houjoou Amamori), Shiori Mikami (as Jou-ou) and Kazutomi Yamamoto (as Bakkun).
Fairy Ranmaru Visual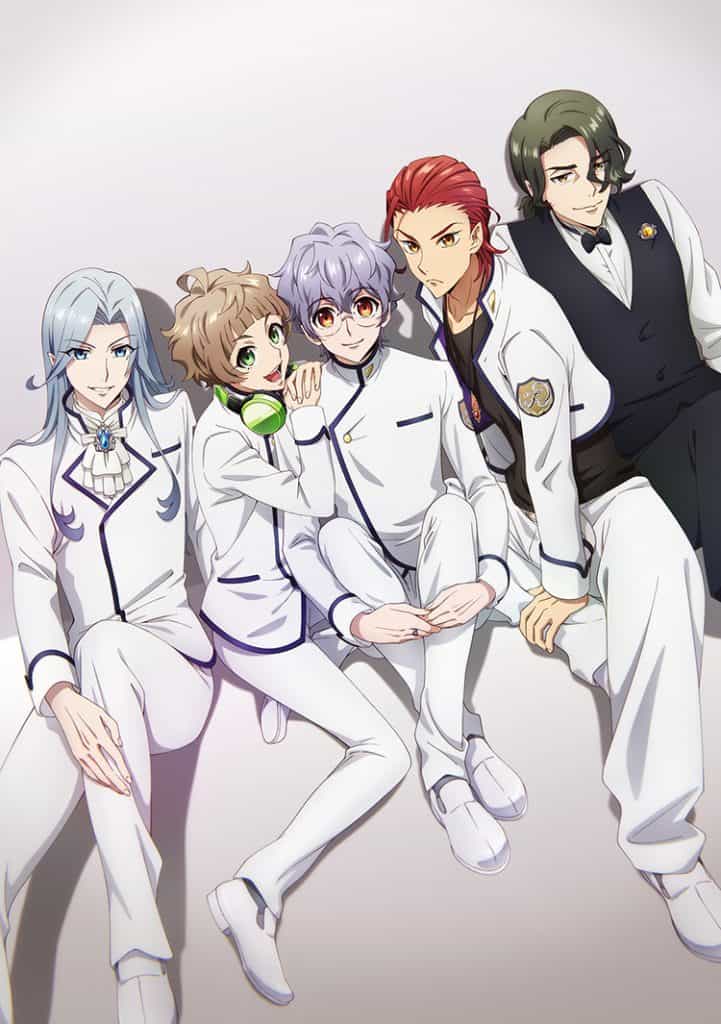 Fairy Ranmaru Trailer
Fairy Ranmaru Action
A world full of cruelty and heartache: The story follows five young men who work in the mysterious "Bar F" and offer to heal the hearts of their customers by wiping away their tears and letting the smile blossom like flowers. You don't take any pay… apart from stealing the hearts of their customers.