On the official Twitter account of the anime series "IDOLiSH7" it was announced today that it will receive a third season. Further details are yet to be released.
IDOLiSH7 Season 3 Release Date
The 17-part first season of "IDOLiSH7" was directed by Makoto Bessho ("Shangri-La") in studio TROYCA ("Aldnoah.Zero, Re:Creators, Beautiful Bones") and was broadcast on Japanese television between January and May 2018. Yasuhiro Nakanishi wrote the script, while Tatsuya Katou composed the music.
The second season started in April 2020 and ended today with the 15th episode. Crunchyroll offers both seasons in the original tone with English subtitles on demand. The final episode of the second season will be released today at 4:30 p.m. in the Simulcast.
IDOLiSH7 Season 3 Release Date Jul, 2021.
IDOLiSH7 Season 3 Announcement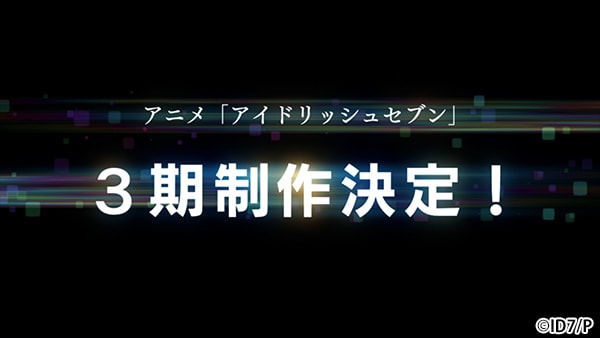 IDOLiSH7 Action
Seven in one go. The boy group IDOLiSH7 has, as the name suggests, seven singers who can't be different. Together they want to become number one, but can they prevail against their rivals from the boy band "Trigger"?