As has been the case for decades, cooking shows are a staple of television. "Hell's Kitchen," "Chopped," and more have kept viewers engaged, entertained, and most importantly, eager to get in the kitchen and try something new. However, the subgenre, as well as some of its standout personalities like Bobby Flay and Rachael Ray, likely wouldn't be where they are today without the late Julia Child. Through her numerous books and small screen programs, she spent much of the 20th century introducing American audiences to a variety of dishes from around the globe.
Following a stint in the Office of Strategic Services during World War II, Child made her way to France, where her journey into the world of fine dining began. She graduated from Cordon Bleu cooking school in 1951 and spent the ensuing decade traveling across Europe to further her culinary studies. As a result, she'd go on to publish such groundbreaking works as "Mastering the Art of French Cooking" and "The Way to Cook" and star in shows like "The French Chef" and "Baking With Julia," making her an icon in the cooking sphere by the time she passed away in 2004.
To remind audiences of Julia Child's remarkable life and career, HBO Max is putting together "Julia": a drama based on the world-famous chef. Here's what we know about it so far.
When does Julia arrive?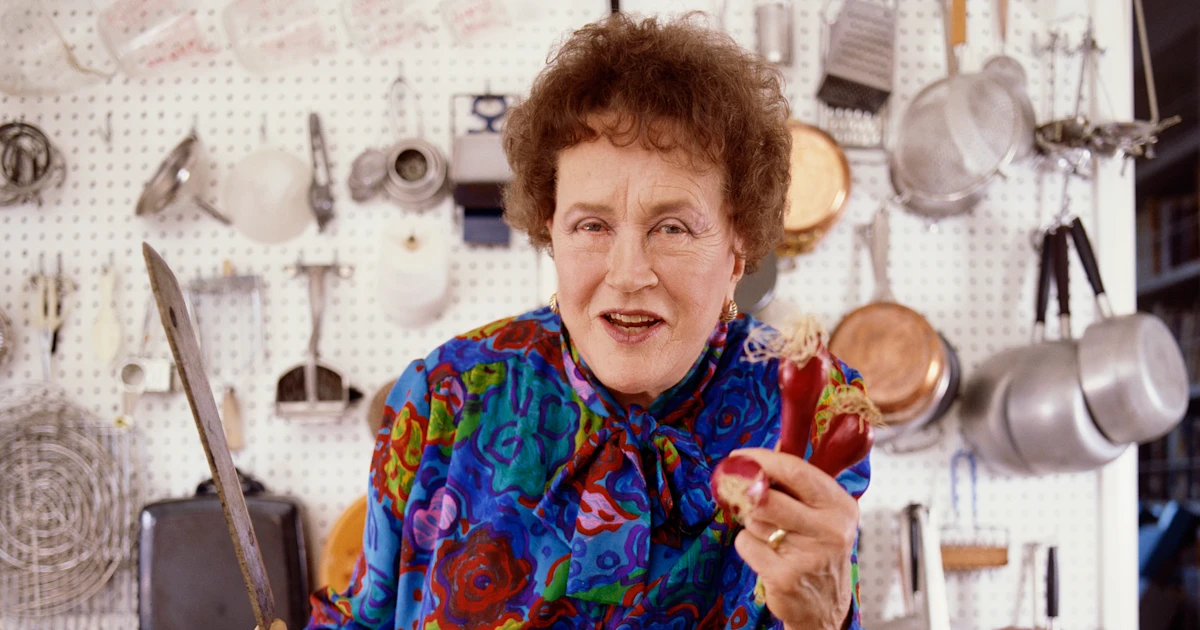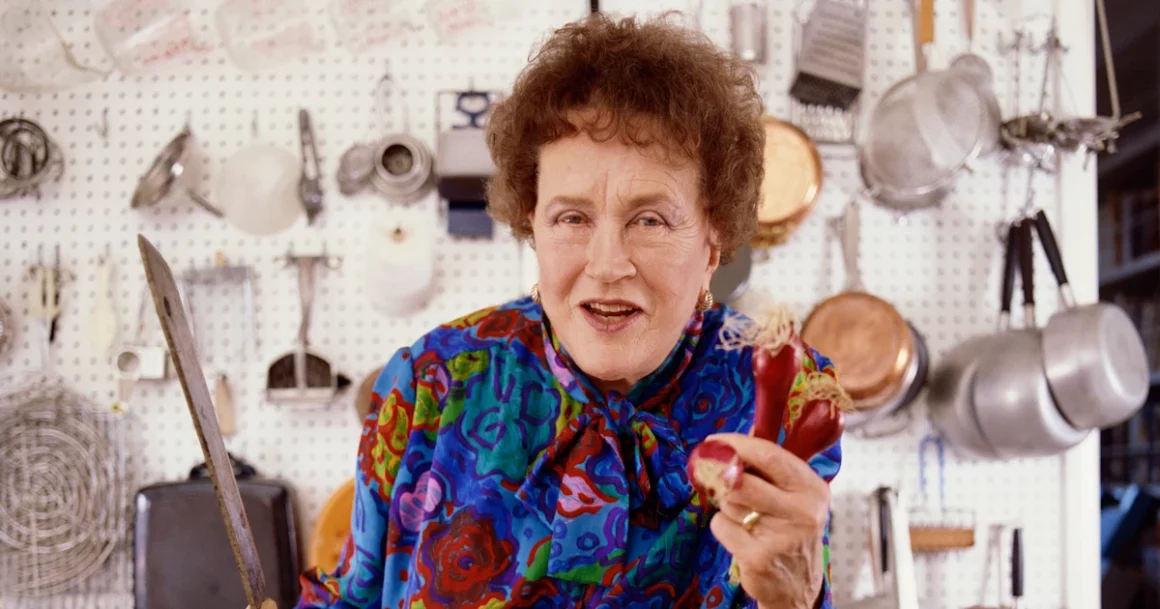 2022 has already been a huge year for HBO Max, with original show after original show arriving to great fanfare. The best part? These offerings cover a wide range of genres, giving everyone something to enjoy. "Sex and the City" fans got to reunite with Carrie Bradshaw (Sarah Jessica Parker) and her friends in the "And Just Like That…" sequel series, DC Comics readers got to see John Cena ham it up in "Peacemaker," and "Euphoria" viewers are doing their best to keep their emotions in check as Season 2 unfolds. As it turns out, "Julia" will join them very soon.
On February 15, 2022, WarnerMedia hosted its Television Critics Association presentation, during which some exciting news about "Julia" made the rounds. The series aims to premiere on March 31, 2022, courtesy of director Charles McDougall and writer Daniel Goldfarb, who collaborated in making the pilot a reality (via Deadline). It will run for a total of eight episodes, though the runtime for each is still a mystery. Thankfully, potential viewers don't have to wait much longer to find out.
Who will on Julia?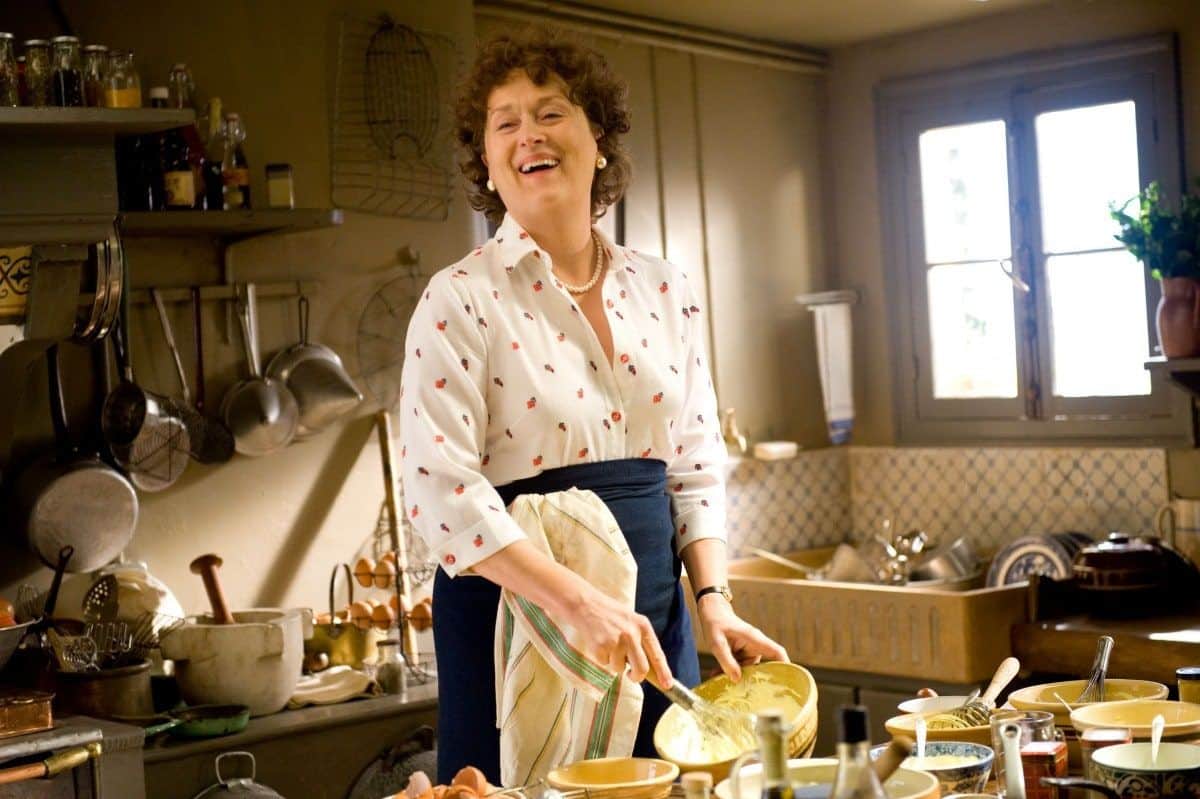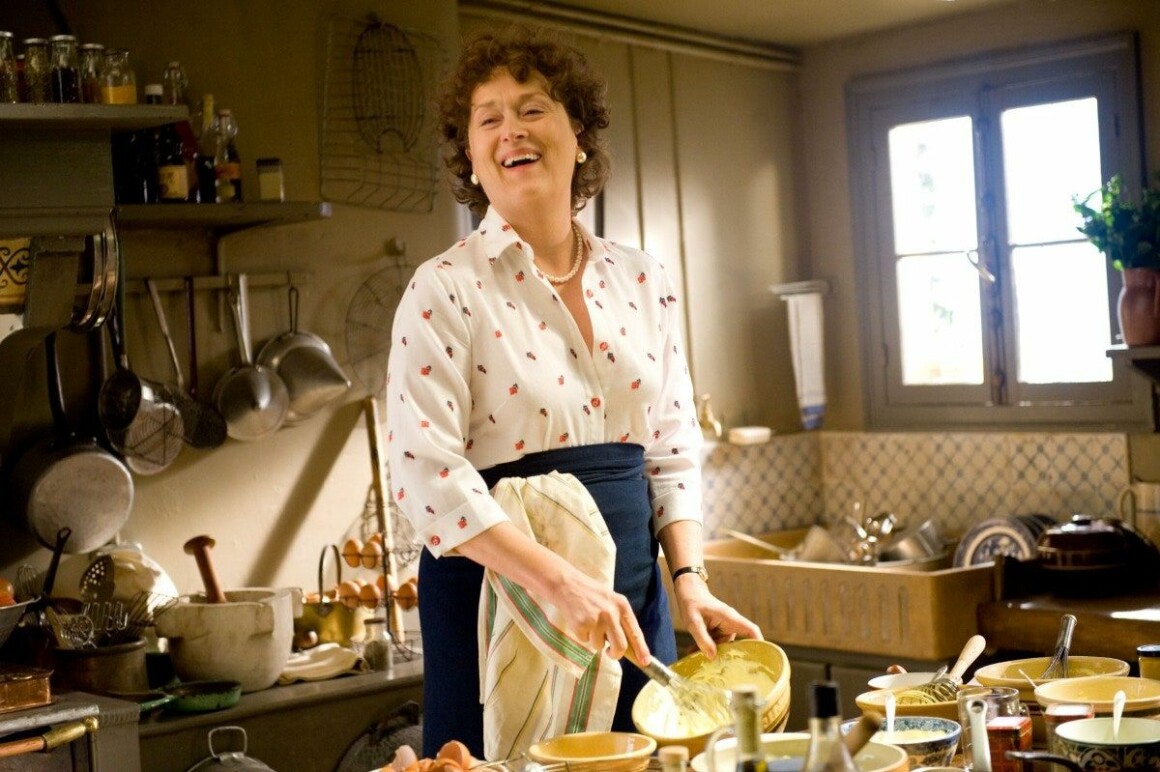 To truly do right by Julia Child's legacy, the "Julia" team made sure to enlist a strong cast. Sarah Lancashire of "Coronation Street" and "Happy Valley" fame will portray the titular chef — a task she took very seriously. According to Lancashire at the TCA event (via Showbiz Junkies), she spent "many, many hours" sifting through and viewing Child's TV and written material, referring to her as "a tonic" that "makes you feel better about the world." "She's a joy to watch. You kind of want to be in her company."
Naturally, "Julia" isn't a one-woman show. David Hyde Pierce, who called Child "one of a kind and eternally fascinating," will portray her longtime husband Paul, and Brittany Bradford will play television producer and driving force behind "The French Chef," Alice Naman. Additionally, Bebe Neuwirth has signed on for the role of Child's friend Avis DeVoto, Fiona Glascott will take on the role of editor Judith Jones, and Fran Kranz will become "The French Chef" director and producer Russ Morash. To round out the cast, Erin Neufer will play Marian Morash.
What's the story of Julia?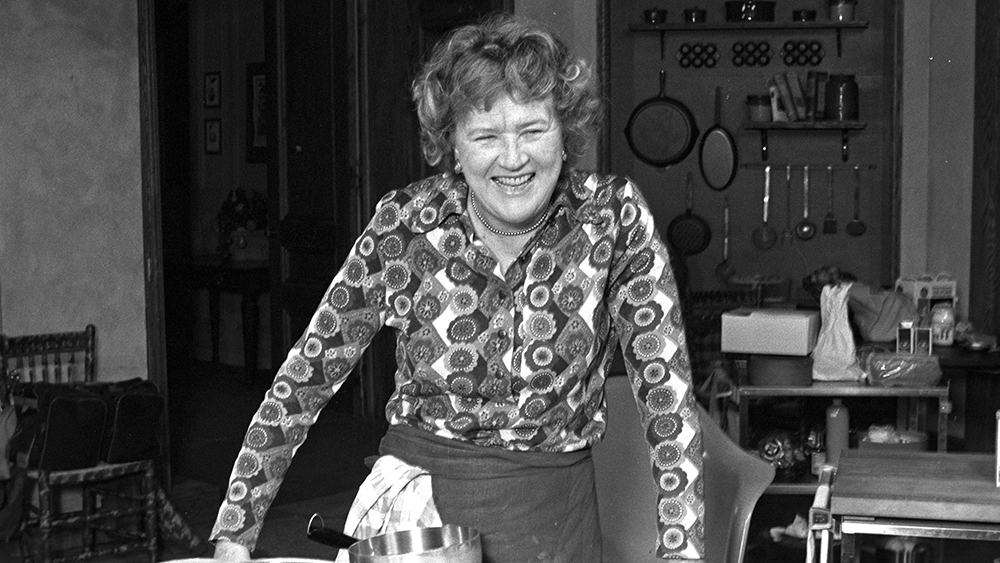 Throughout her 90-plus years of life, Julia Child wore many hats. She's recognized best as an excellent chef, author, and television personality, but that's just the tip of the iceberg. She was also a feminist who went a long way in building female viewers' confidence in the kitchen, the mind behind the Julia Child Foundation for Gastronomy and Culinary Arts, and an outspoken public voice during the AIDS epidemic. With a life like that, HBO Max's "Julia" could go in any number of directions.
As Sarah Lancashire has stated, at the end of the day, the intent is to create a drama, not a documentary. Therefore, as noted by Deadline, the show will focus on her time in the TV spotlight, specifically as "The French Chef" gained traction. At the same time, it'll explore the cultural shift of the mid-20th century through topics like the rise of television and the evolving nature of celebrity status. Child's relationship with Paul and how it changed over time will also take center stage.
With a stacked cast and plenty of stories to tell, "Julia" promises to deliver an interesting look at the life of a small screen legend. Good thing we don't have to wait much longer to dig in.