It's Disney Plus Day! That means there's an endless stream of announcements from the entertainment giant across the multiple IPs they owned such as Marvel, Star Wars, Pixar, FOX, and National Geographic.
One of the IPs with the most lineup announcement is Marvel with a lot of series that are coming this year, next year, and in the future in tandem with MCU's Phase 4 and Phase 5. Mickey Mouse certainly isn't afraid to flex the sheer amount of superheroes they own right now and are not hesitant to announce series that is still far beyond into the future. So sit back as we'll break down every info you need to know about the series Marvel announced during Disney Plus (Agent Carter Season 3) Day.
So, what's all the announcement from Disney Plus Day?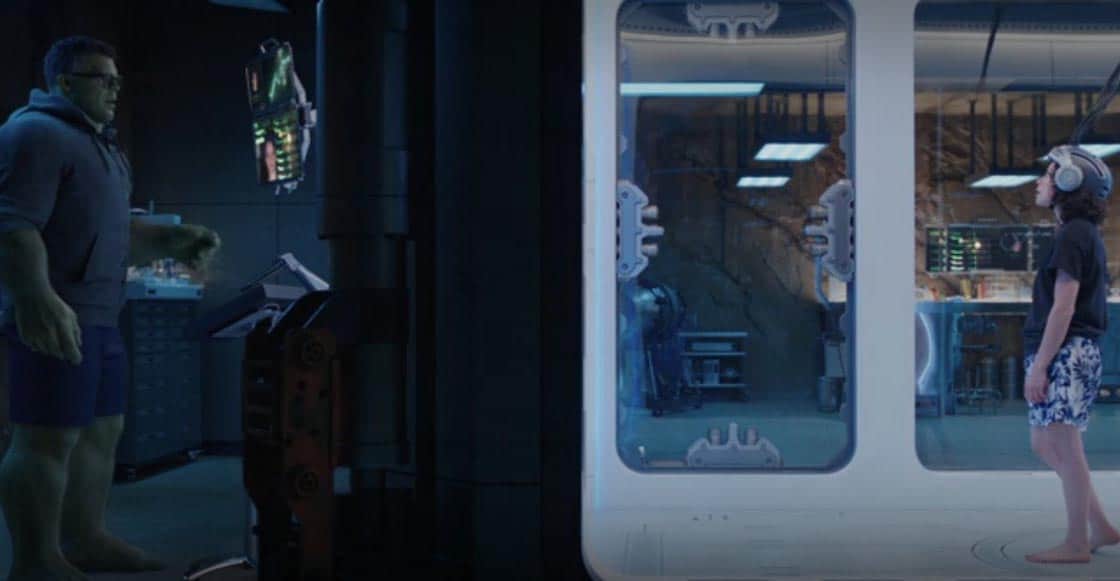 Starting from the one that is just around the corner to the premier, Hawkeye.
Inspired by the 2016 series run of our beloved arrow and quiver holding superhero, Hawkeye will shoot its way to Disney+ this 24th of November, with episodes releasing weekly. Starring Jeremy Renner as Hawkeye and Hailee Stanfield as Kate Bishop, the two unlikely team-up has to navigate through the post-blip crime-fighting world after Hawkeye's well-deserved Christmas holiday is being threatened by forces who want to derail more than just the holiday spirit.
It's confirmed on Disney Plus Day that Hawkeye will be a 6-episodes arrow shooting and crime-fighting affair, with the last episode airing shortly before Christmas. Talk about the right timing!
Next, it's all the announced series where we get an early sneak peek and teasers from Disney Plus Day! Disney served us early first look at She-Hulk with a surprise cameo from the OG Hulk himself, Bruce Banner (or currently Professor Hulk in MCU)
She-Hulk stars Tatiana Maslany is She-Hulk/Jennifer Walters, a lawyer who specializes in superhuman-oriented legal cases in a new comedy series that sounds to be a mix of lawyer drama show and MCU snarky comedy. Disney+ posted a short teaser and the new logo for She-Hulk (that we aren't a huge fan off), but if you missed it the good folks over /r/MarvelStudios has posted all first look and teasers!
Moving on from smashing affairs, fans finally are being served very first look at Moon Knight. Hardcore MCU fans might already know glimpse about the series based on leaks that now turned out to be super accurate. Starring Oscar Isaac as Moon Knight, audiences will finally see a psychotic and somewhat self-aware superhero that's not Deadpool.
And the last series that got an early sneak peek, we finally got to see Iman Vellani as Kamala Khan but not showcase of her powers yet. All of this series are promised to arrive into Disney+ in 2022, with She-Hulk being the first of the lot respectively.
But wait, there's more!
Yes there's more! In an almost rapid fire fashion during Disney Plus Day, Marvel also officially announced that their popular series What If..? and Loki are returning for Season 2, although no release date was given whatsoever so safe to assume that the pre-production phases of the show was just started. Plus, fans also got a surprise of WandaVision spin-off, Agatha: House of Harkness with the lead showwriter Jac Scheafer at the helm.
And looking beyond the stuff that fans are already looking forward, here are the rest of the programming announced during Disney Plus Day that has no release date but safe to assume coming in 2023 or even 2024.
Echo, starring Alaqua Cox as Maya Lopez, a deaf super-human who will be introduced in Hawkeye
Ironheart, a series starring Dominique Thorne as Riri Williams, a genius inventor who creates the most advanced suit of armor since Iron Man. This series might be inter-connected with another upcoming Marvel series, Armored Wars starring Don Chaedelle as Rodney Williams.
Secret Invasion, the new series wherein Samuel L. Jackson reprises his role as Nick Fury and teams up with Captain Marvel's Ben Mendelsohn — aka Skrull Talos. At the center of the series is a faction of shape-shifting Skrulls who have been infiltrating Earth for years.
The Guardians of the Galaxy Holiday Special written and directed by the franchise's architect James Gunn.
X-Men '97: a new animated series that explores new stories in the iconic '90s timeline of the original series.
Spider-Man: Freshman Year: a new animated series that follows Peter Parker on his way to becoming Spider-Man, harkening back to the character's comic book roots. Jeff Trammel serves as head writer.
I Am Groot: a series of original shorts exploring Baby Groot's glory days growing up, and getting into trouble, among the stars. Directed by Kirsten Lepore.
Marvel Zombies: a new animated series that re-imagines the Marvel universe with a new generation of heroes battling against an ever-spreading zombie scourge. Directed by Bryan Andrews
Are you excited for all the shows announced during Disney Plus day? Let us know in the comments!