tvN is all set to release an upcoming military k-drama with an amazing cast and story. 'Military Prosecutor Doberman' will hit TV screens this month and tvN has released a new teaser for the show. The upcoming K-drama will follow two military prosecutors; Do Bae Man and Cha Woo In. the only reason Do Bae Man took the job was money and success. Cha Woo In on the other hand has a grudge on her mind. When these two become part of the same team, chaos is bound to ensue. Helping each other in various cases, the two embark on a journey to become better people.
The fame of 'Itaewon Class' and 'Yumi's Cell' Ahn Bo Hyun will take over the lead role of Do Bae Man. Meanwhile, Jo Bo Ah will return to appear on TV after the 2020 k-drama 'Tale of the Nine-Tailed'. She will play the role of Cha Woo In. Oh Yeon Soo, Kim Young Min, Kim Woo Seok, and Jo Hye Won will be taking over the supporting cast as well. Written by Yoon Hyun Ho, popular scriptwriter for crime and romance dramas such as 'Lawless Lawyers' and 'Remember: War of the Son'.
Military Prosecutor Doberman Release Date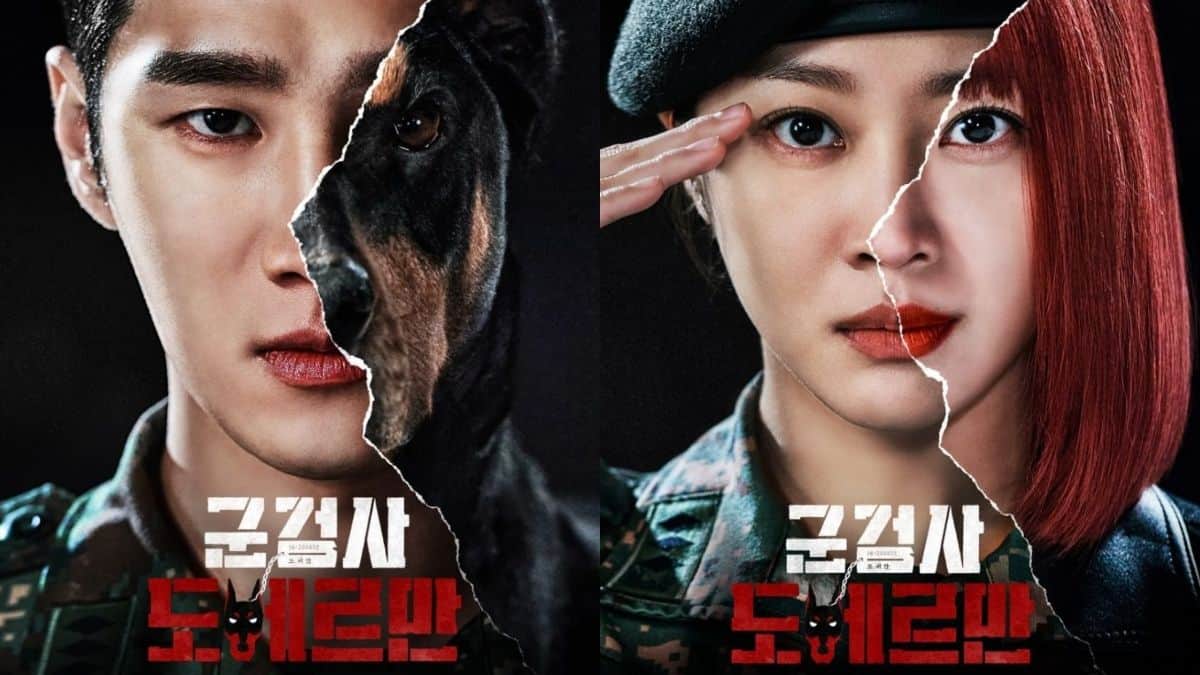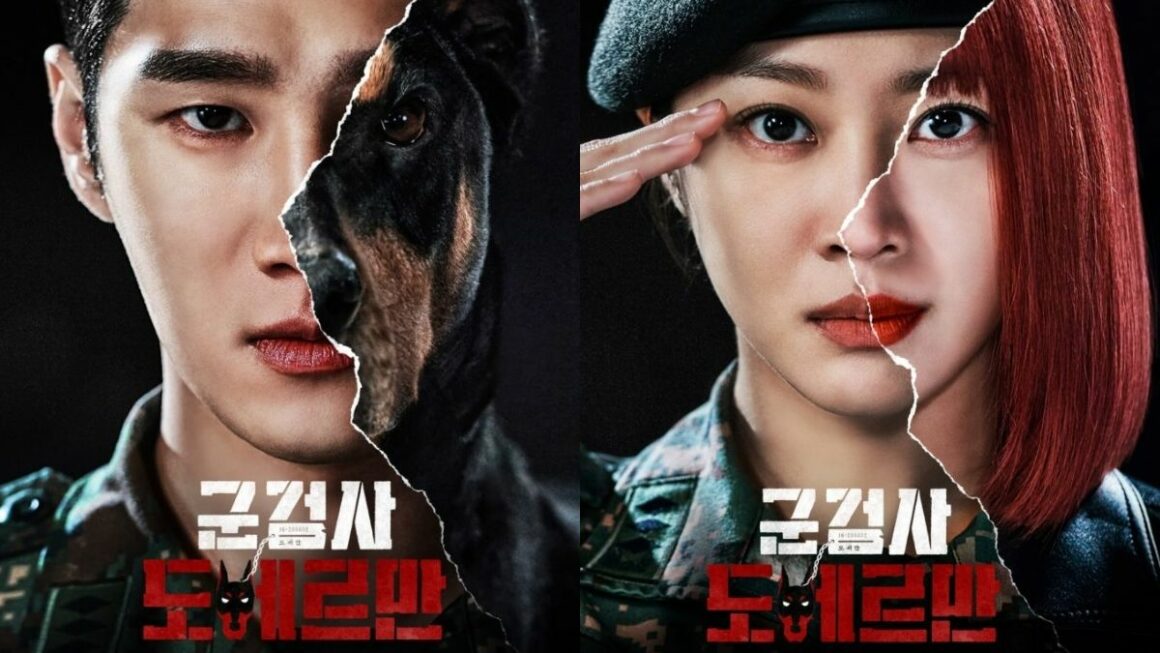 tvN's new Monday-Tuesday drama 'Military Prosecutor Doberman', which will premiere on February 28, 2022, has released a special preview video that will instantly grab the attention of viewers. The trailer delivers an exhilarating sensation despite the short duration of the video, letting you immerse yourself in its charm.
Military Prosecutor Doberman Official Synopsis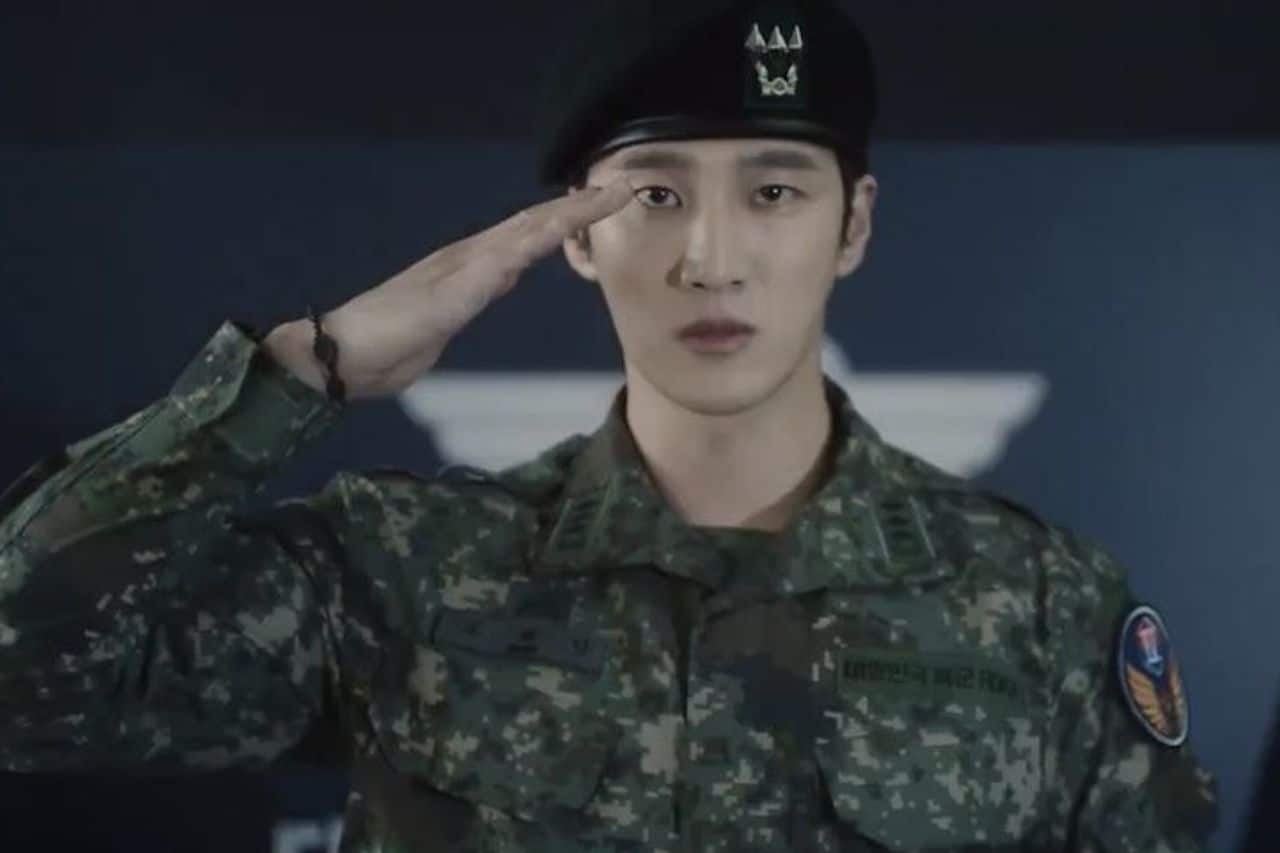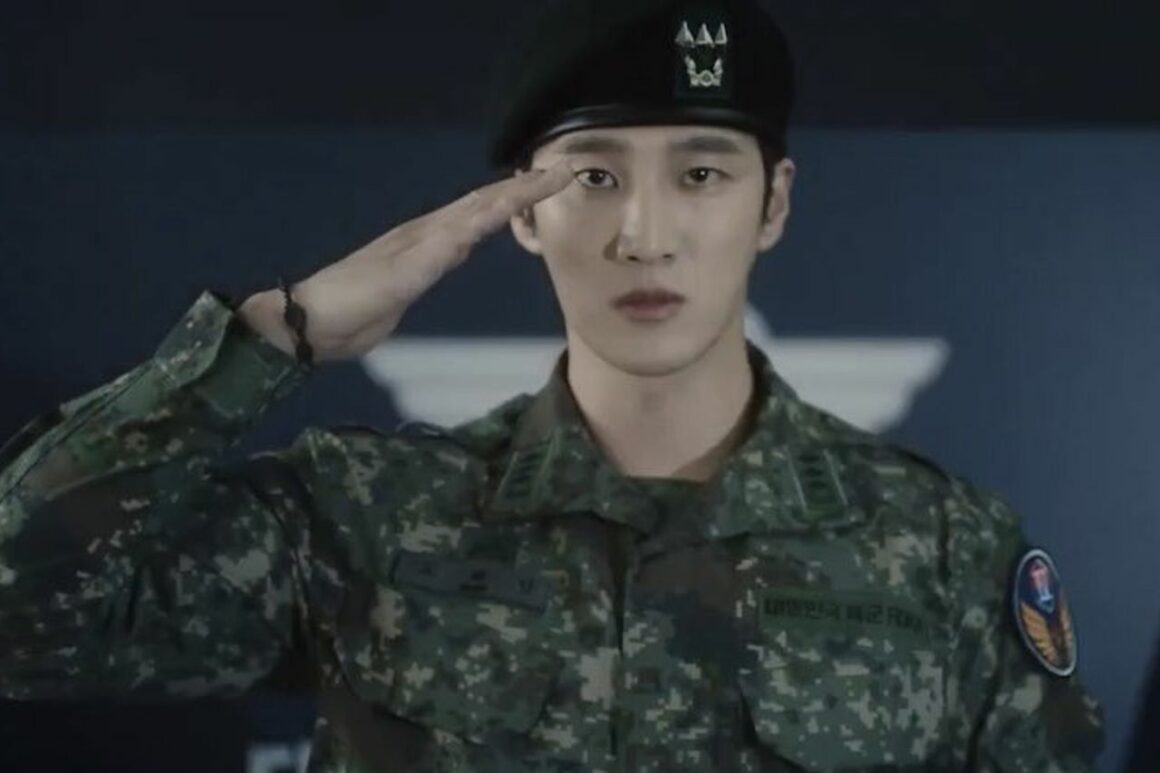 Do Bae Man became military prosecutor only to make more money and be successful. On the other hand, Cha Woo In, recently joining Bae Man's team, became one for her revenge. As these two different purposes shows, the two have very different backgrounds and personalities. However, as they work on the same case, Bae Man and Woo On help each other and even grow together as fine military prosecutors.
Military Prosecutor Doberman Details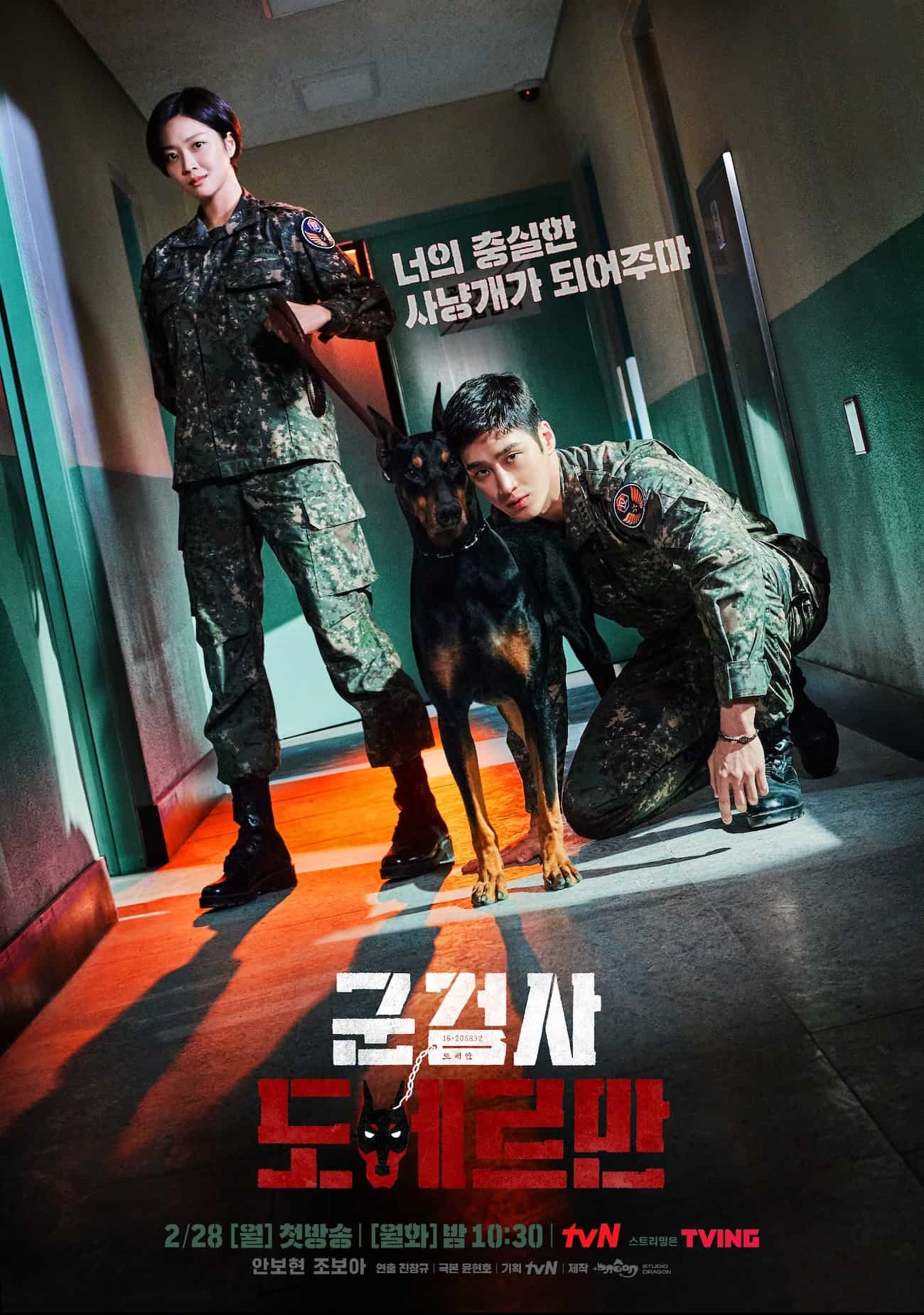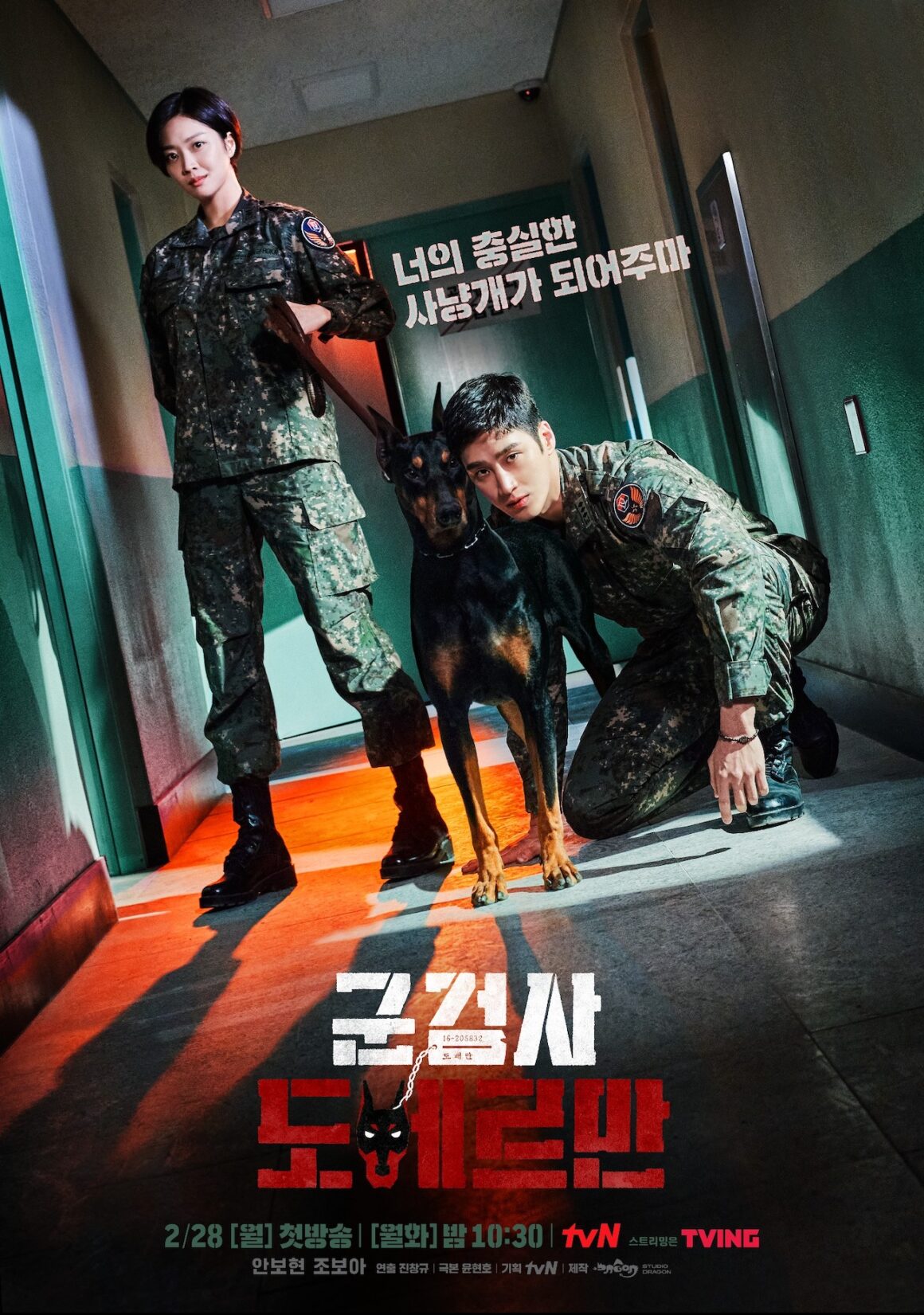 Military Prosecutor Doberman Cast
Main Cast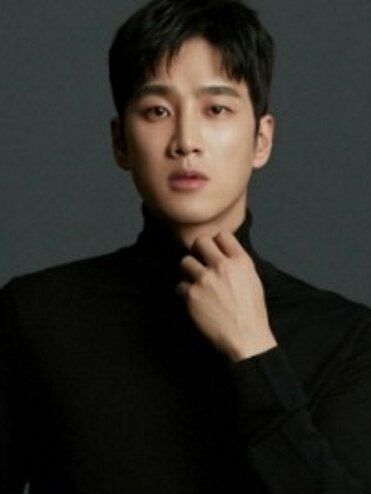 Character name: Do Bae Man
Actor name: Ahn Bo Hyun
Ahn Bo Hyun's notable works: 2 O'clock Date (movie), Yumi's Cells, My Name, Kairos, Itaewon Class, Her Private Life, Descendants of the Sun, etc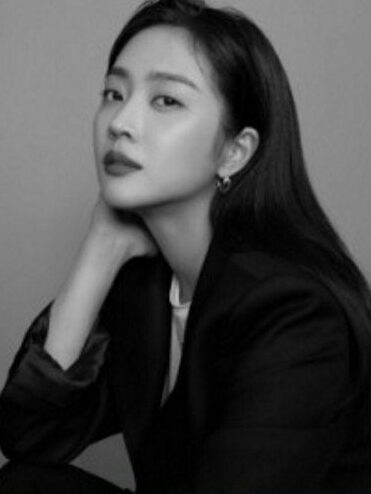 Character name: Cha Woo In
Actress name: Jo Bo Ah
Jo Bo Ah's notable works: Tale of the Nine Tailed, Forest, Goodbye to Goodbye, Temperature of Love, Monster, The Missing, etc
Extended Cast
Oh Yeon Soo as No Hwa Young
Kim Young Min as Yong Moon Goo
Kim Woo Seok as No Tae Nam
Jo Hye Won as Yang Jong Suk
Park Sang Nam as Allen
Kang Young Suk as Kang Ha Joon
Lee Tae Hyung as Yeom Sang Seob
Nam Kyung Eub as Lee Jae Shik
Military Prosecutor Doberman: Actors Talk About Their Characters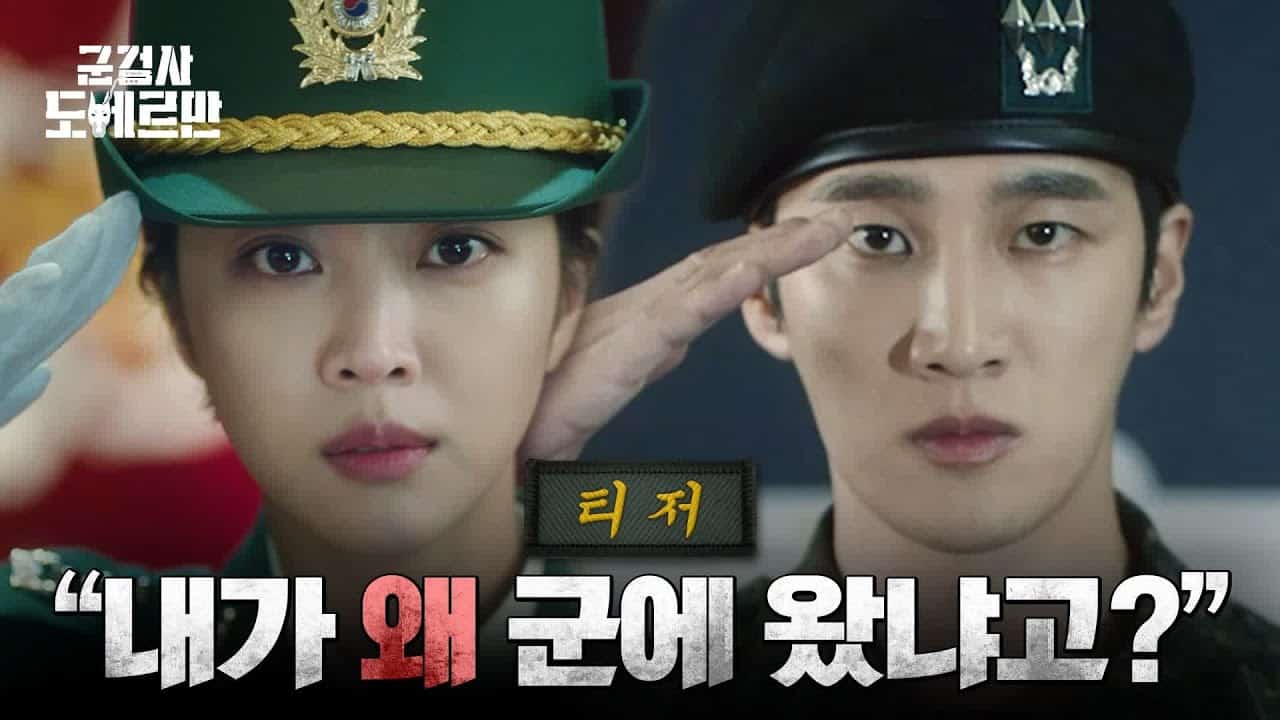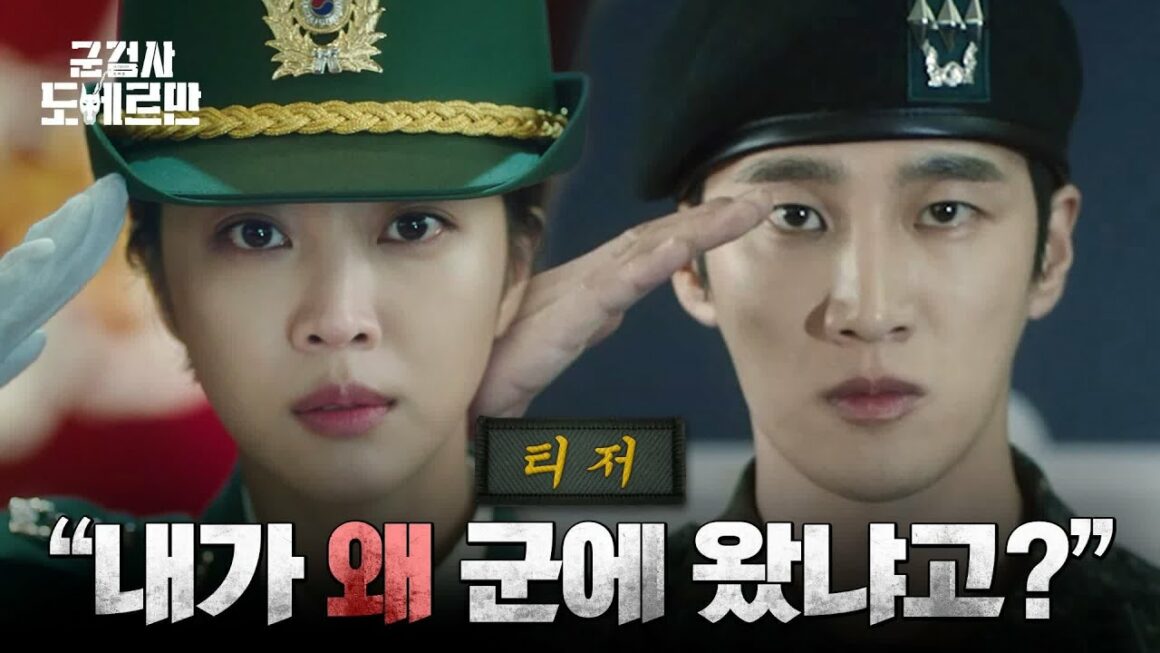 A few weeks ago, the actors gathered for the reading session of 'Doberman Military Prosecutor'. Do Bae Man joins the army to earn money and waits for the day he can get rid of his military uniform permanently. Ahn Bo Hyun maintains a sharp and intelligent personality along with some hidden deep emotions for his character.
According to the actor, Bae Man has a lot of tenacity. He is a charming character who firmly follows the book with a knowledge of justice that he doesn't want to show it. Jo Bo Ah on the other hand, portrayed Cha Woo In's strong gaze, dignified demeanor, outspoken speech, and fearless courage. According to the actress, Woo In is a strong person who passed the bar exam with a clear purpose and entered the military with honor.
The producers of "Military Prosecutor Doberman" shared that the actors' chemistry is one of the best things in k-drama. Asking fans to look forward to the fun, captivating, and exciting stories of each of the characters, the production team and cast members hope that fans will like their work.
Military Prosecutor Doberman Trailer & Teaser
For the Military Prosecutor Doberman series, TvN has officially released a trailer and teaser on youtube. For readers who want to watch it, we provide the following link. Enjoy!