On the official Twitter account of the anime adaptation of Don't Toy With Me, Miss Nagatoro (jap.: "Ijiranaide, Nagatoro-san") it was announced today that the opening on YouTube has now broken the mark of 2 million clicks. You can watch the video below.
Opening is Sung by Main Character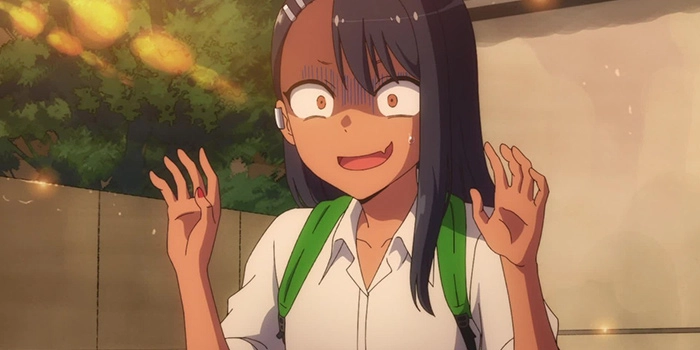 The opening song of the romance comedy series is titled "EASY LOVE" and is sung by Sumire Uesaka, who also speaks the title character Hayase Nagatoro. After the video was uploaded on April 10, 2021, it already has over 2,070,000 views.
"Don't Toy With Me, Miss Nagatoro" is directed by Hirokazu Hanai (Assistant Director at "Tower of God") at Studio Telecom Animation Film. The script is written by Taku Kishimoto ("Erased"), while Misaki Suzuki ("Tari Tari") contributes the design of the characters.
Miss Nagatoro Opening
Miss Nagatoro Action
"A younger girl just made me cry!"
One day Senpai visits the library after school and becomes the target of a super sadistic student! The name of the girl who annoys, torments and torments Senpai is Nagatoro! She is annoying yet adorable. It's painful, but you still want to be by your side.