After nearly two years since the end of Overlord's third season, fans of the popular anime are starting to question whether the series will ever return for season 4. As the nature of adaptation novels or manga, anime fans are used to taking long breaks between seasons but after a certain amount of time, they begin to worry about wheather potentially canceled.
It's been almost two years since season 3 of the popular dark fantasy anime "Overlord" ended, but with the dubious silence surrounding the series, many fans are growing concerned that the movie might not return.
Overlord Season 4 Release Date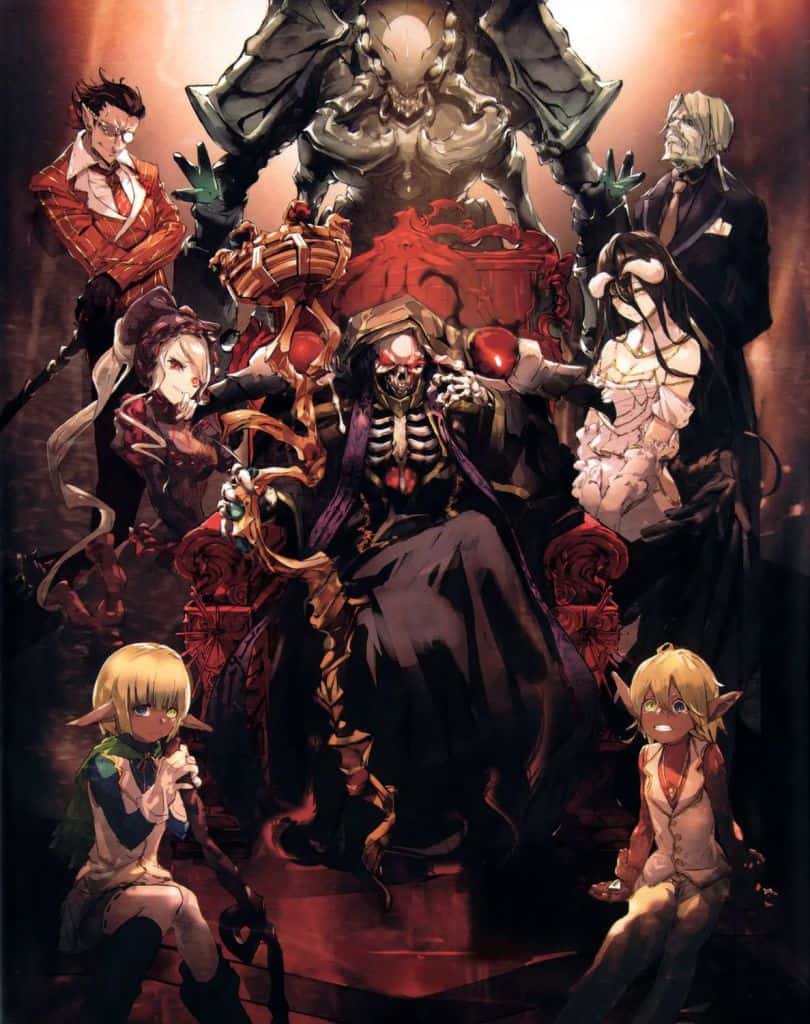 As you can see, Season 4 of Overlord will be released this year. However, due to the global pandemic, many shows suffered, and Overlord Season 4 was no exception. But here's some interesting news for all overlord fans.
It's late, but the creators haven't finished this animated series. And they could finish Overlord Season 4 soon in 2021. However, the makers have yet to confirm an exact release date. However, Overlord Season 4 has been renewed and will surely happen!
Overlord Season 4 Source Material Information
There are many original anime series, but most will only use existing source material in 2020. Usually it is a manga, light novel or mobile game. For Overlord, the source material is the light novel.
The most important thing we need to check is how many light novels the series has released so far and whether the series will end soon. If the story ends, it may be less likely to continue. Or maybe the Overlord's story is in the middle, like Classroom of The Elite. The ongoing story is more likely to receive green lighting, which increases the likelihood that the Classroom of The Elite Season 2, for example, will be announced.
The second important thing is how many light novels were used to create the first three seasons of the Overlord anime. There probably won't be the source material available for a while for the sequel as it happened with No Game No Life Season 2.
How Many Volumes of Overlord are there?
Overlord's light novels currently released in Japan are 14 volumes. Overlord also has a manga series based on light novels. The manga series has had 13 published.
Is Overlord Still Ongoing?
Overlord Light Novel is still in progress. The latest volume of author Kugane Maruyama will be released in Japan on March 12, 2020. The author wrote 1 volume in 2017, 2018 and 0 in 2019. The author said he plans to wrap overload with 17 volumes.
How Much Light Novels does the Anime of Overlord cover?
Overlord adapted three light novels per season, so volumes one through nine were used for Madhouse's anime adaptation. That means volume 10 of light novel is where a new installment will begin if they don't plan on covering some of the stuff they skipped for the first three seasons.
What will be the plot of Overlord Season 4?
As the trailer hasn't been revealed yet, not much has been revealed about what could happen in the fourth split of the Overload. Meanwhile, Frost Dragon, which appeared last season, can be expected to lose the season. Albedo finally confesses her feelings for her beloved master. Also, we expect to see a more powerful version of Ainz. Great Tomb and Capital Einzer will also be part of next season.