For fans of Queen of the South, there will be one more spectacular season and then the fun is over. The adventures of lead actress Teresa Mendoza (Alice Braga) come to an end in the fifth and final season. In this article you'll find a collection of everything we already know about Queen of the South season 5.
Final season of Queen of the South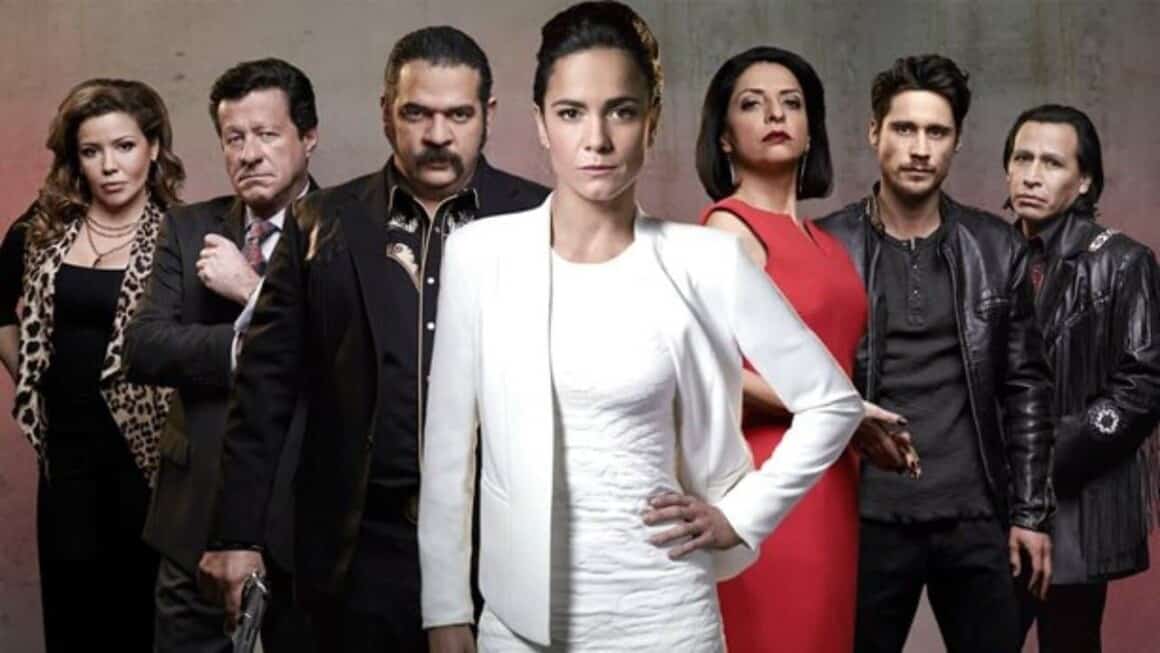 Back in 2019, USA Network ordered a fifth season of Queen of the South, which revolves around the life of Teresa Mendoza. The Mexican turned out to be one of the biggest drug bosses in all of North and South America from poor, hard-working girl. The series is hugely popular, not least because of its constant suspense and hard-hitting action. But the patience of the fans was severely tested, partly due to the corona pandemic. Normally a new season of Queen of the South was released in June, but that did not happen for part 5.
And that's a shame, since season 4 came out with a bang. Old love James Valdez returned out of nowhere, with an urgent warning to Teresa ("they're coming for you"). We couldn't yet hear or see exactly who Teresa was being warned about, so viewers were left with a lot of questions and especially a lot of curiosity. Presumably, these will not be answered until towards the end of summer 2021, as first the series still has to be released in America.
Queen of the South Season 5 Trailer
Shorter season
Furthermore, we already know that Queen of the South season 5 will be shorter than the previous four: ten episodes, instead of thirteen. And that undoubtedly results in those episodes being extra packed with excitement and thrills. Earlier we wrote about why season 5 of Queen of the South will be spectacular.
Cast of Queen of the South Season 5
Of course, in the final season we will again be looking mainly at Tereza Mendoza (Alice Braga). But also worth mentioning is that, as mentioned above, James Valdez (Peter Gadiot) will return. And with an important lead role. There are also rumors that rogue banker/ launderer Rocco de la Peña (Jordi Mollà), corrupt judge Cecil Lafayette (David Andrews) and/or Cuban drug dealer Raul "El Gordo" Rodriguez (Pepe Rapozote) will make a comeback in the series.
Teresa's godson Tony Parra (Julian Silva) will not return: this character was killed in an explosion in season 4. One of the new characters is Kostya, a wealthy Russian war criminal who managed to stay out of the hands of the FBI. The role will be played by actor Pasha Lychnikoff.
Queen of the South Netflix Release Date
In short, we can expect Queen of the South season 5 on Netflix ("Lucifer Season 6, Pieces of Her") this calendar year. According to Netflixlife, Queen of the South season 5 can be released on Netflix on April 7, 2022. As for now, we don't know the exact release date. It will be the very last season of the action and crime series, consisting of not thirteen, but "only" ten episodes. However, the shorter duration doesn't take away from the fact that it's going to be a smashing cherry on top for fans of Teresa Mendoza and co.