The sixth and final season of Lucifer is just around the corner. At the last minute, it was decided to make an extra season after all, so we're going to see how it ends now that Lucifer has taken over the baton from his father. And now that Chloe has seen what heaven is like. It doesn't stop there, because in the final season she also pays a visit to hell. Lucifer season 6: Everything we already know we've gathered for you.
How it all went down
In the fifth season, Lucifer faced the biggest challenge since coming to Earth. First, his twin brother Michael waits for him and then their father comes to earth. God decides to retire, but which of his children should succeed him? It becomes a life and death struggle for all the protagonists. In the end, Lucifer will take the throne, after saving Cloe from death. And that very act made all the difference. Without a care in the world, the two can now live on… or is that not quite the case? And so not everyone can emerge from the battle unscathed, as Dan Espinoza did die. Worse perhaps, Amanadiel discovered that he is not in heaven….
Lucifer Season 6 Release Date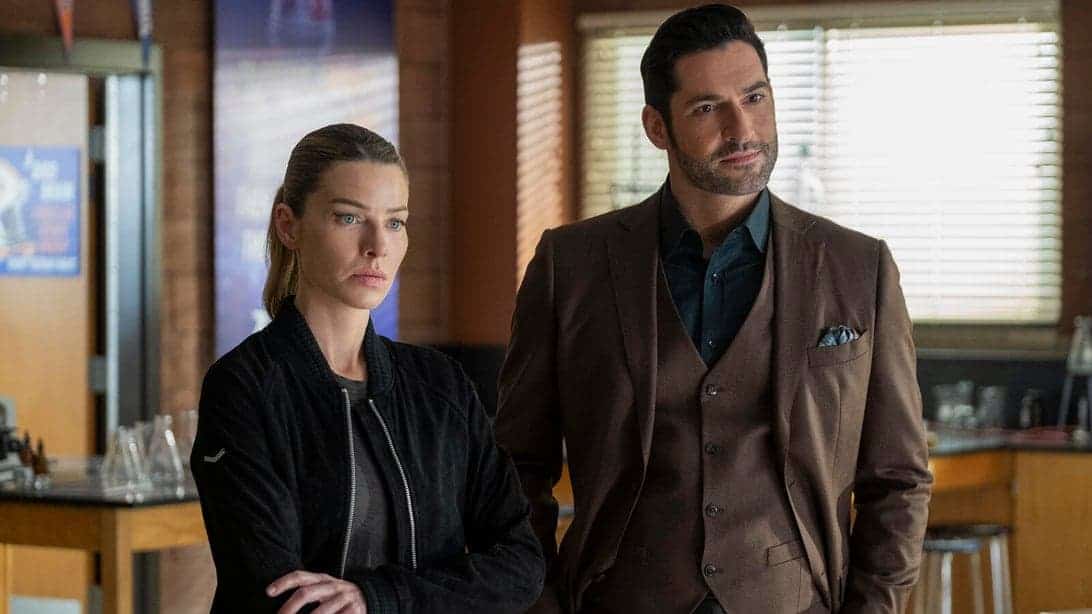 With the release of Lucifer season 5B in May, it was expected that the sixth season might be released at the end of 2021 and maybe even as late as 2022. Nothing turned out to be further from the truth. During ComicCon, it was announced that the final chapter of Lucifer will launch as early as Friday, September 10. Ten new episodes that are going to tell how it ends with all the main characters. Because by now it is also clear that they will all return… including Dan Espinoza!
So on September 10, the final ten episodes will appear on Netflix (The Last Kingdom). The titles of the episodes are already known and some of them obviously raise questions. For example, there seems to be a whodunit surrounding the murder of Lucifer Morningstar. At the end, will there be a goodbye to Lucifer? But the ending is clear: Chloe and Lucifer will remain partners until the end. At least, we all hope so, right?
Lucifer Season 6: The titles of the episodes
Episode 1: "Nothing Ever Changes Around Here"
Episode 2: "Buckets of Baggage"
Episode 3: "Yabba Dabba Do Me"
Episode 4: "Pin The Tail on the Baddie"
Episode 5: "The Murder of Lucifer Morningstar"
Episode 6: "A Lot Dirtier Than That"
Episode 7: "My Best Fiend"
Episode 8: "Save The Devil, Save The World"
Episode 9: "Goodbye, Lucifer"
Episode 10: "Partners 'Til The End"
Who is Lucifer's sister Rory?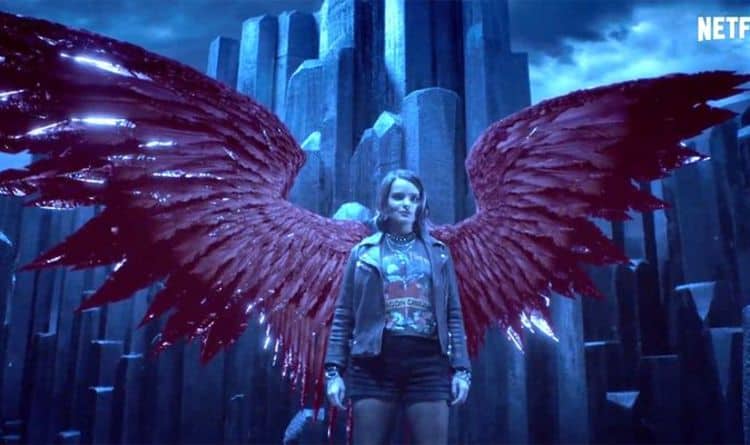 On August 10 a full-length trailer dropped and it revealed a new character. Is the red-winged angel Lucifer's (played by Tom Ellis) sister Rory?
Lucifer fans were excited to see the new trailer drop a month before the official release of the final season.
The trailer shows Lucifer Morningstar in a vulnerable position as he agrees to follow in his father's footsteps as God. However, the transition will not be easy as he faces a new threat in the form of a red-winged angel.
In the trailer, Lucifer is seen staring up at his soon-to-be throne, and someone is seen sitting in his spot. The camera pans up to reveal a young woman with red wings, and she says: "Want to help me destroy Lucifer Morningstar?"
An apocalypse is nigh as "the laws of nature are breaking down", but Lucifer has new problems to deal with. Later on in the trailer, she is seen pointing a gun at Lucifer and he makes an attempt to attack her. However, he ends up passing straight through her body as she avoids his move.
Lucifer and Chloe in a new phase
There will be a time jump from the sixth season. The showrunners previously talked about this and revealed that Lucifer and Cloe will have to take a new step. "In every season, a new phase unfolds in the relationship between Lucifer and Cloe. So too in the sixth season. They are now really into their relationship and that automatically brings them to new problems. After all, only in fairy tales did they live happily ever after. Things come your way and obstacles to overcome. And this always affects your relationship." So Joe Henderson told Variety.
Not all stories will have closure
Those who want a completely closed story will be deceived, the same interview revealed. "It's not possible to have complete closure on every storyline of all the main characters. We want to give viewers a satisfying ending, but not always everything they want. After all, that would be too much. there has to be a little bittersweet left over. A bit of longing and staying close to reality. Because in real life, you can't always have complete closure on everything either."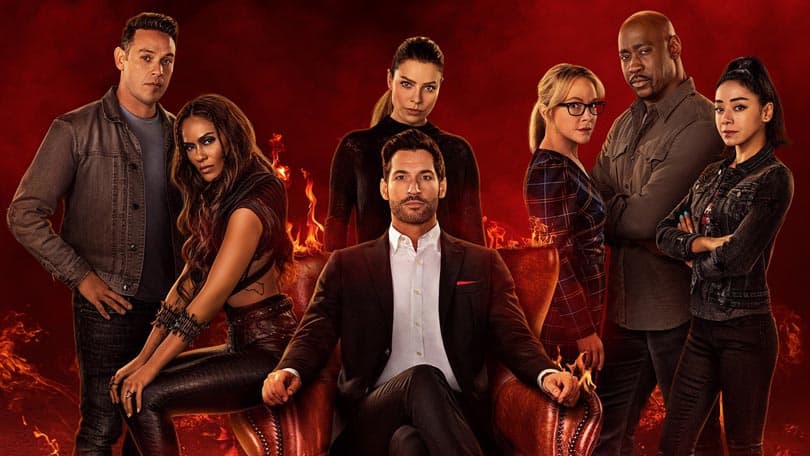 Dan Espinoza returns
What we do already know is that Dan Espinoza will return. He was murdered in the fifth season and the very dramatic funeral followed. There, Amanadiel also discovered that Dan was not in heaven, because he still had not come to terms with himself. So Dan is somewhere in heaven, but will return to earth. This was made clear in the trailer and in the first pictures. But in what way? That remains to be seen.
Cloe to hell and yet an opponent
The trailer for the sixth season of Lucifer was launched on August 10. In it we already found out a lot. For example, Lucifer will once again be confronted with an enemy, because an unpleasant surprise awaits him in hell. And he is not alone, because Chloe will also see hell for the first time. How it ends will become clear on Friday, September 10.
Lucifer Season 6 Trailer