On the cover of Nachi Kios' eighth volume and Eretto's light novel series "Remake our Life!" (Japanese: "Bokutachi no Remake") it was announced today that the planned anime adaptation is expected to be on Japanese television next year.
Light Novel has been published since 2017
Author Kio and illustrator Eretto started "Remake our Life!" In March 2017 in Japan. Kadokawa has published seven volumes so far. A manga adaptation by Hirameki Bonjin has been published in "Shounen Sirius" magazine since November 2018 and currently comprises four volumes.
The two series are not yet available in this country. Exact details on the production team for the anime implementation and start date are still pending.
Remake our Life! Announcement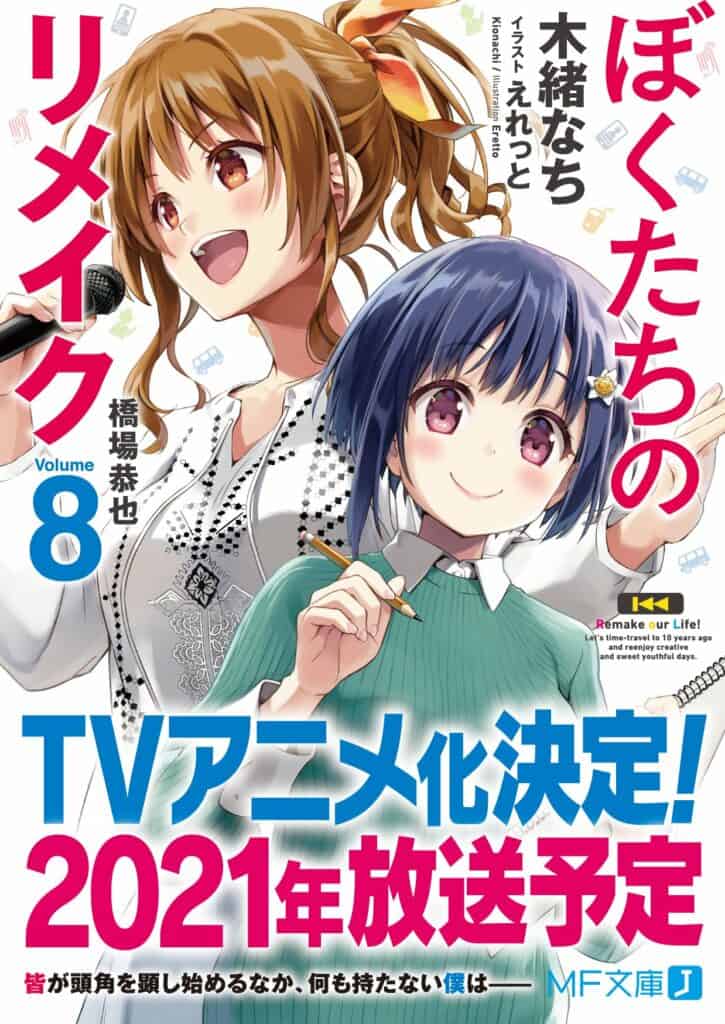 Remake our Life! Announcement Teaser
Action
Hashiba Kyouya is a 28-year-old game developer. When his company goes bankrupt and he loses his job, he returns to his hometown. As he lies desperately on his bed, gazing at the success of other creators his age, he regrets his life choice. When he opens his eyes again, he realizes that he has traveled 10 years back in time and is back before his studies. Can he finally fix the things he's regretted?