On the official website of the anime adaptation of the smartphone game "Tokyo 7th Sisters" it was announced today that the film is expected to be shown in Japan from February 26, 2021. A new promo video was also released.
Tokyo 7th Sisters Film Based on Mobile Game
The film is being produced under the direction of Takayuki Kitagawa in the LandQ and Toei Animation studios ("World Trigger Season 3"). Masakazu Sunagawa acts as an assistant, while Yoshiaki Dewa contributes the music.
The Japanese release date was originally scheduled for July 2020 but had to because of the current COVID-19 pandemic moved to be.
The rhythm and adventure game "Tokyo 7th Sisters", which revolves around the search for young idols, was first released in February 2014 for iOS. A release for Android followed in November 2014. The franchise has already received several manga and novel adaptations.
Tokyo 7th Sisters Visual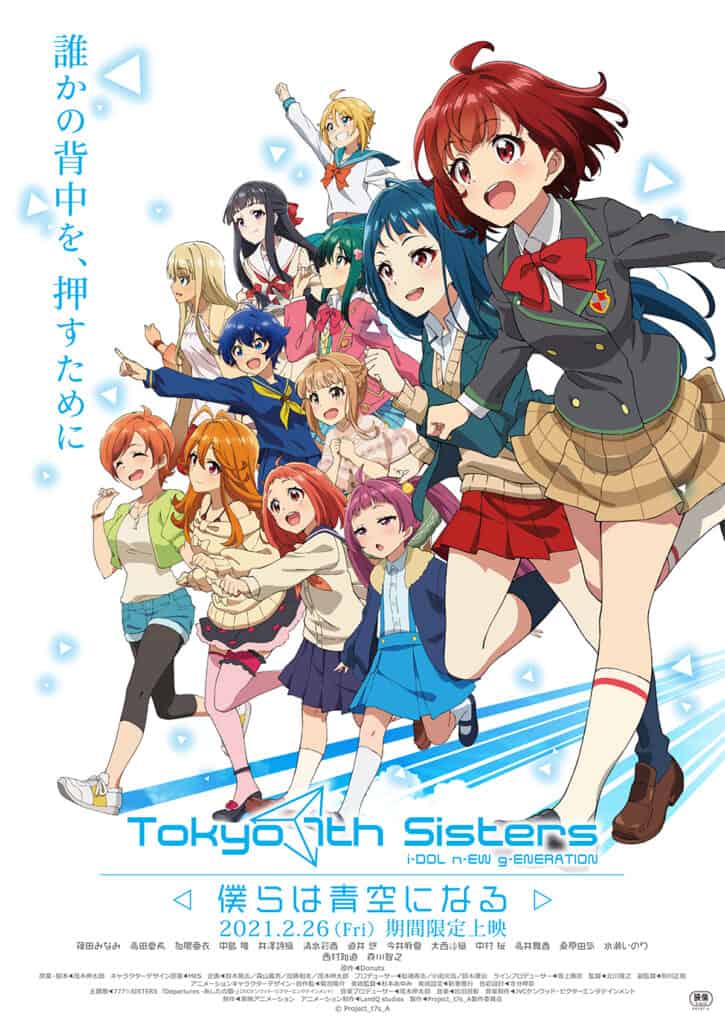 Tokyo 7th Sisters Promo