On the website of the anime adaptation of Tozen Ujiie's manga "Seitokai Yakuindomo", a new promo video for the upcoming second film was published today, which you can watch below in the article.
New Film With Old Production Team
The film is again being made in the GoHands studio (K Project, Project Scard), directed by Hiromitsu Kanazawa, who already took up this position on the TV series. Makoto Furuta is again contributing to the character design and also acts as an animation director. The music is produced by King Records.
The Japanese theatrical release was originally scheduled for July 10, 2020, but had to be postponed due to the COVID-19 pandemic. The new start date is planned for January 1, 2021.
The original comedy manga by Tozen Ujiie was implemented as a 13-part anime series in the summer of 2010. A 13-part second season followed in winter 2014. In addition, the 12th, 13th, 14th, 15th, 17th, 18th and 19th volumes of the manga series each contained an OVA. The 16th volume was accompanied by a one-hour film that was shown at the AKIBA PASS Festival 2018.
Seitokai Yakuindomo Visual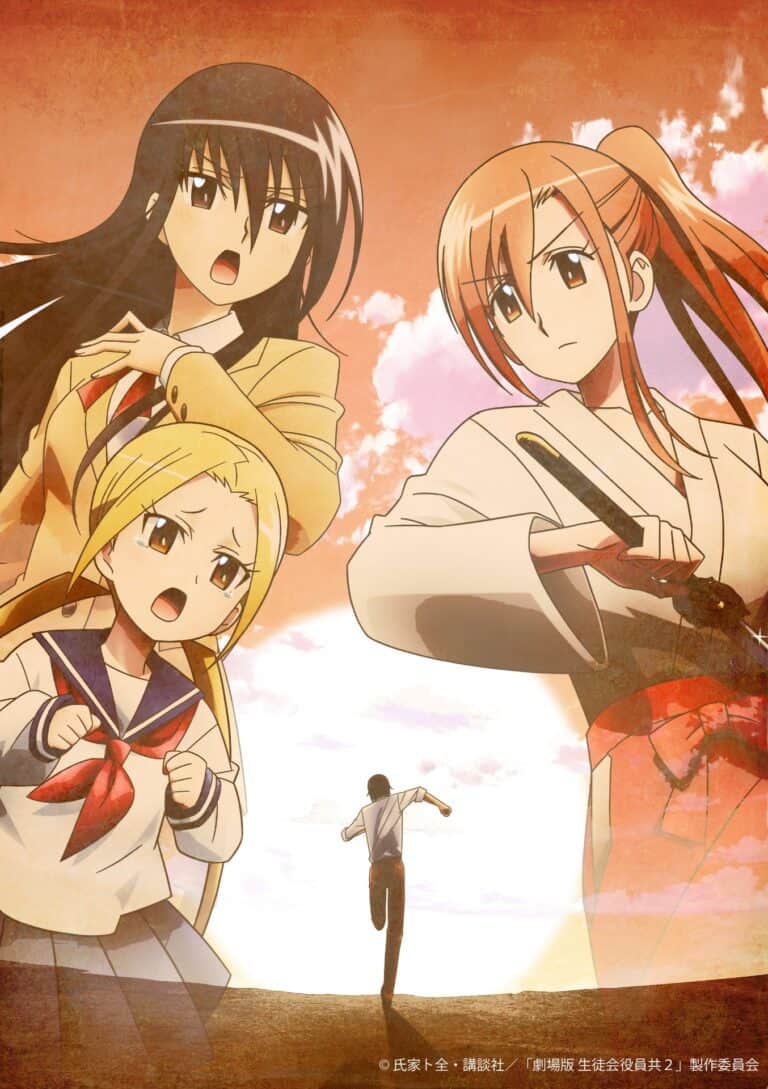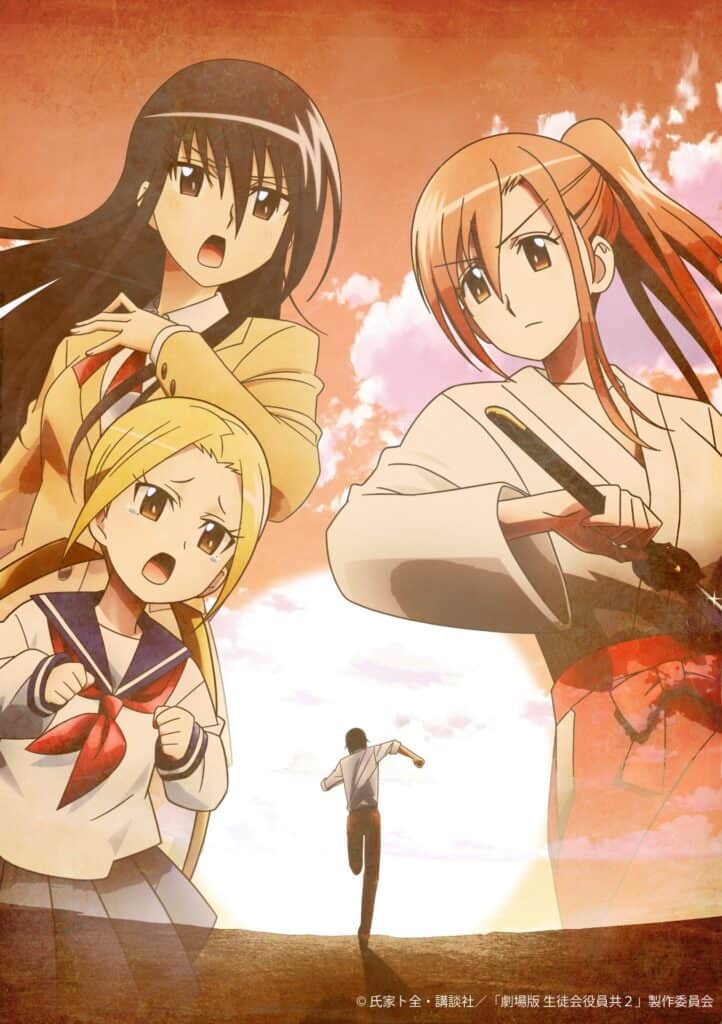 Seitokai Yakuindomo Trailer
Seitokai Yakuindomo Characters, Cast & Staff
I. Cast
| | |
| --- | --- |
| Character | Voice Actor |
| Shino Amakusa | Yoko Hikasa |
| Suzu Hagimura | Sayuri Yahagi |
| Aria Shichijou | Satomi Satou |
| Takatoshi Tsuda | Shintaro Asanuma |
II. Production Team
| | |
| --- | --- |
| Director | Hiromichi Kanazawa |
| Producer | Glovision |
| Original Creator | Tozen Ujiie |
| Sound Director | Ryou Tanaka |
| Art Director | Ken Naitou |
Action
Tsuda Takatoshi is about to start his first year at Ousai Academy. His decision to join the Ousai was based on the proximity to his home, but ignored the fact that he would be one of the first boys to enter the former girls' school.
On his first visit to school, Takatoshi is surrounded by girls: there are only girls on the train, only girls on the way to school and when he finally arrives at school, he is approached by a group of girls. They unceremoniously appoint him as vice-president of the student council. As expected, of course, he's the only boy there.
Now Takatoshi is surrounded by crazy girls who do nothing but upset him with their frank discussions about feminine hygiene products. What's worse, they assume he's the worst kind of man. The kind that doesn't wash and just watches porn all day.